A Rochester Summer Internship Experience for Liberal Arts Students
A new program offsets expenses up to $3,000 for summer internships in Rochester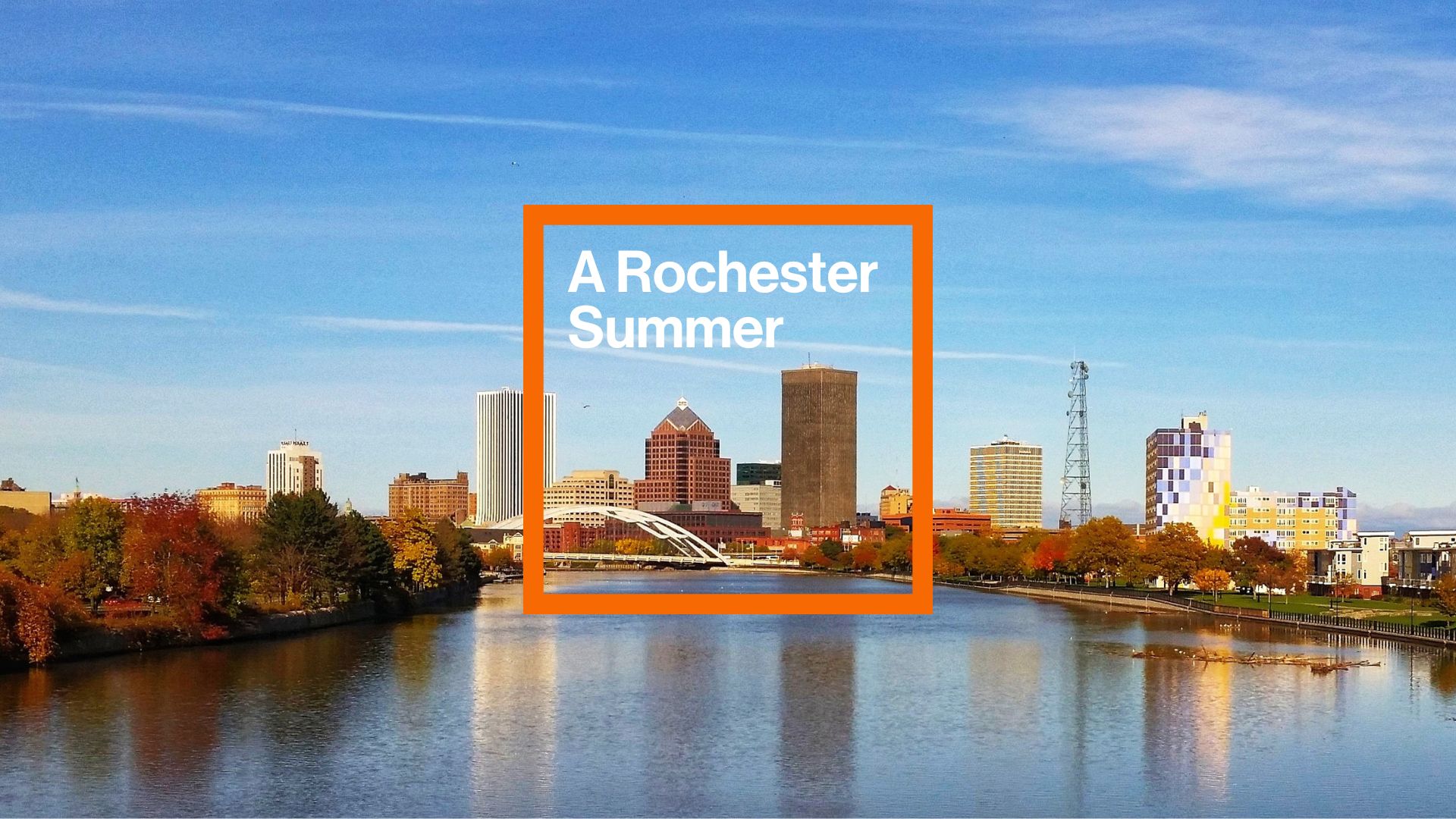 This initiative aims to connect Rochester regional businesses and nonprofits with highly skilled summer interns from Rochester Institute of Technology — at no cost to the organization — while at the same time providing College of Liberal Arts (CLA) students with valuable professional experiences that build skills and career readiness. 
Through a CLA grant program, students majoring in a CLA degree program may apply for stipends of up to $3,000 that can be used to offset costs for pursuing a summer internship in the Rochester region. 
RIT's CLA Student Services Office will partner with employers to provide a valuable experience that benefits both employers and students — helping students gain workplace experience while also supporting employer and workforce talent needs in Rochester.
For potential internship site employers: 
This program is ideal for: 
Short-term projects that in-house teams haven't had time to tackle.  
During the summer months, as staff take vacations, additional help to keep workload moving forward.  
When the pace or volume of work increases during the summer, complementary support to get it completed. 
With backgrounds in areas such as communication, computing, design, humanities, and social sciences, our students bring a broad skill set that can apply to nearly any workplace: 
communication
data or economic analysis
project management and collaboration
writing, editing, grant writing 
diversity, equity, and inclusion awareness
social media management
critical thinking and problem solving
To participate in this new intern placement opportunity or to sign up to participate, internship site employers can contact Lisa Monette, CLA Associate Director of Recruitment and Outreach (phone 585-475-4137 or email) or complete this sign-up form that asks preliminary questions such as how many hours per week an intern would be needed to work, the type of work for the intern, and special skills that would be beneficial for the intern to have. 
For student interns:
Working collaboratively, the CLA Office of Student Services will match your strengths and career interests to the needs of summer internship site employers. Through regularly scheduled in-person or virtual career counseling sessions, we'll work with you over the course of the summer to ensure that the experience develops your career skills and connections, while at the same time meets your internship site's goals.
A limited number of spots are available for the summer of 2024. Here's how to apply: 
Selected qualified applicants will be contacted by the College of Liberal Arts Office of Student Services.  

Meet with the College of Liberal Arts Office of Student Services to learn more and discuss the opportunities available to you. 

Confirm your commitment to the internship opportunity and secure summer housing. On campus housing at a reduced summer rate may be available to you. Speak with your advisor to learn more. 

During the summer of 2024, complete your summer internship. Attend regularly scheduled career support and check-in meetings during the course of your internship. 
Topics