May 16, 2022
by Luke Auburn
Alumna Sydney VanWinkle heads to Madagascar to study impact of conservation efforts
Environmental science alumna secures grant from prestigious Fulbright U.S. Student Program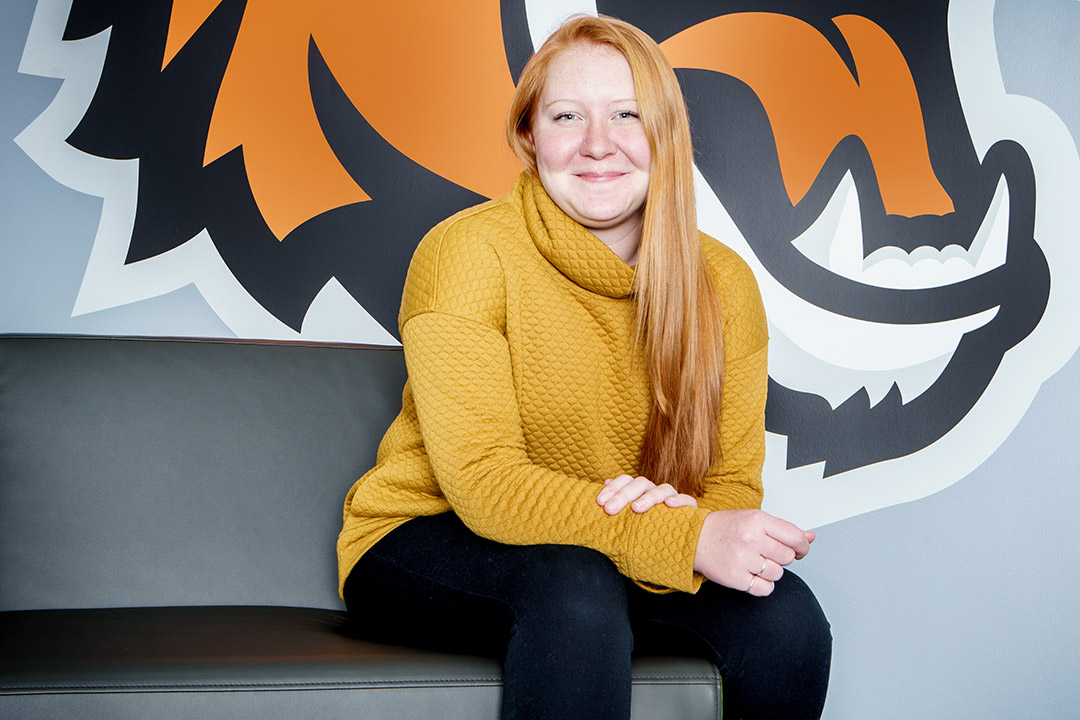 A recent RIT graduate will head to Madagascar this fall to study the impact that conservation initiatives have on local communities and the environment. Environmental science alumna Sydney VanWinkle '19, '21 MS received a Fulbright U.S. Student Program grant to spend nine months analyzing the impacts of conservation initiatives that occur through the Centre ValBio (CVB), a field station in Ranomafana National Park. She will assess an initiative led by the Seneca Park Zoo Society and another led by CVB's Education and Outreach Department.
Fulbright honorees
RIT students, alumni, and faculty have had another successful year securing prestigious Fulbright awards to pursue immersive global experiences. Three recent graduates received awards through the Fulbright U.S. Student Program for the 2022-2023 academic year and two faculty received Fulbright Scholar Awards. Read more about the honorees >
VanWinkle's time in Madagascar will build upon her already extensive experience conducting ecological research across the U.S. and abroad. As a student under the mentorship of Professor Christy Tyler from the Thomas H. Gosnell School of Life Sciences, VanWinkle contributed to salt marsh research at a field station in Virginia, studied wetlands across New York state, and studied abroad in Russia at several field stations as part of an aquatic ecology course.
She is currently the invasive species projects coordinator at the Finger Lakes Partnership for Regional Invasive Species Management (FL-PRISM), which is housed at the Finger Lakes Institute (FLI) at Hobart and William Smith Colleges. In her current position, she conducts outreach programming, runs volunteer initiatives, and collects data through fieldwork. The most exciting part of the trip for VanWinkle will be meeting new people with different perspectives and learning how they approach environmental issues.
"I think I'm going to gain a lot more experience in Madagascar with the social side of conservation and environmental work," said VanWinkle. "I plan to be out in the community surveying people and seeing how much we're helping through efforts to reforest the area and teach sustainable practices. I think I've gotten a lot of ecological and fieldwork experience, and this will help me integrate fieldwork and programs into a bigger picture."
VanWinkle will head to Madagascar once her work with FL-PRISM and the FLI is complete. She credited Tyler for connecting her with the Seneca Park Zoo Society and Jenny Sullivan, RIT's director of education abroad and international fellowships, for helping guide her through the Fulbright process and connecting her with CVB. She said the Fulbright experience could open up new paths for her in research or lead her to a doctoral degree, but ultimately she sees it as something that will benefit her home community.
"Whatever I do, I really want to come back to the Finger Lakes region, bring back all the knowledge I acquire, and apply it at home," said VanWinkle. "This is where I grew up, where I learned all my skills, and I'm very integrated in the community."
Topics