Celebrating our RIT College of Science Retirees for 2021-2022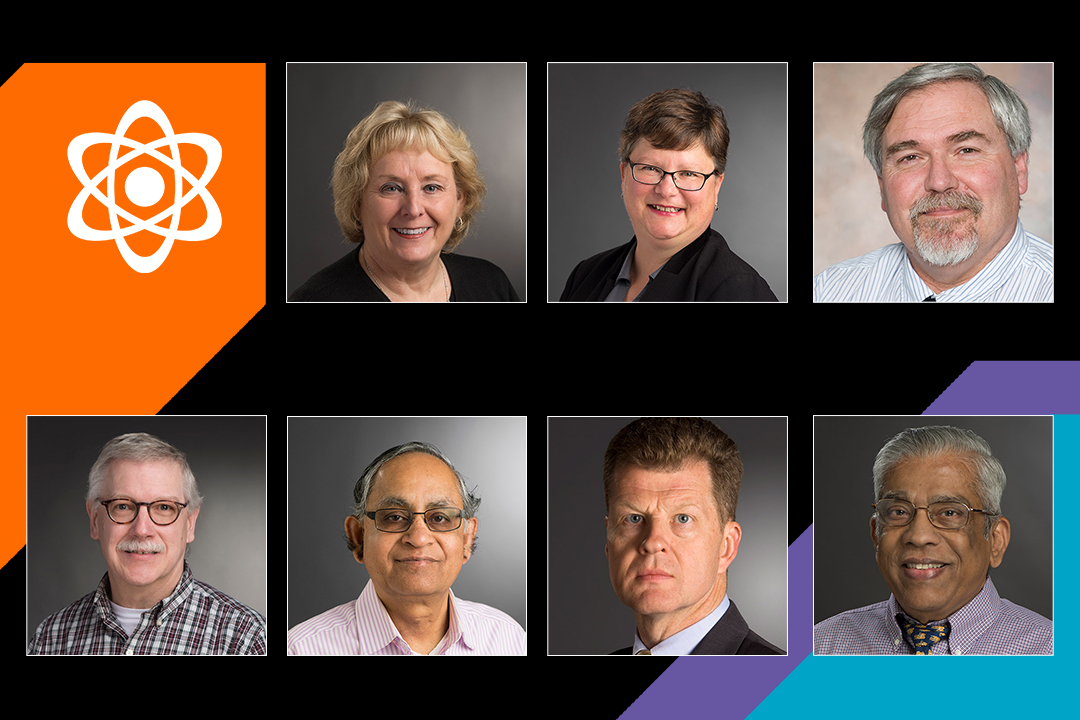 Congratulations to our College of Science 2021-2022 retirees! As faculty or staff members, our retirees played a vital role in the success of our college. As with all RIT retirees, they continue to be part of the Tiger family and have access to many things across campus, including:
RIT academic and social events
Networking with other RIT community members
Continuing to work with and advise RIT students, clubs, and teams
Sharing in all the perks of being connected to RIT
Learn more about the role they played and their successful careers.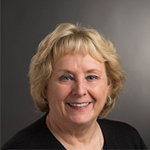 Joyce French retired after 23 years in the Chester F. Carlson Center for Imaging Science (CIS). As a Senior Staff Specialist, she was responsible for the department's student hiring. Joyce's top priority was always making sure the more than 100 students in CIS got paid in full and on time.
Before joining the CIS administrative staff in 2002, Joyce worked in the CIS Silver Halide Research Lab as a Research Scientist for eight years. This work led to five publications with Rich Hailstone. Before joining RIT in the early 90s, she was a research technician in the Kodak Research Laboratories working with silver halide materials for use in conventional photography. Joyce's strong work ethic and devotion to the students will be missed!
---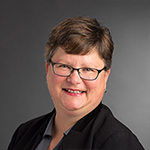 Karin Harriman retired from RIT in April 2022 after assuming the post of Associate Registrar for Course Scheduling and Enrollment at St. John Fisher College. Karin has served as the Scheduling Officer for the College of Science since 2018.

Prior to joining COS, Karin served as Administrative Assistant to the Dean and Operations Coordinator in her roles in the Saunders College of Business from 2012 to 2018 and served as Curriculum Archivist/Sr. Staff Assistant at NTID from 2006-2012. Karin's long and distinguished service to RIT made all the units she served better and RIT owes her a debt of gratitude for her diligent and collegial service throughout her RIT career. We will remember her fondly and wish her the best in her future endeavors.
---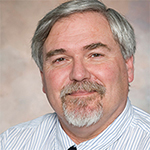 Jeffrey Lodge, Associate Professor in the Thomas H. Gosnell School of Life Sciences (GSoLS), retired after a long and distinguished 35-year career at RIT. Dr. Lodge along with Drs. Irene Evans, Jean Douthwright, and Robert Rothman spearheaded the implementation of the Biotechnology BS program. Specifically, Dr. Lodge was instrumental in developing and teaching a plethora of courses incorporating hands-on experiential learning with a laboratory component, such as Food Microbiology, Microbiology of Wastewater, Bioremediation, Environmental Microbiology, and Bioenergy, among others.
Dr. Lodge also served as Director of the Environmental Science MS program. Dr. Lodge has provided impactful and quality service to GSoLS, the College of Science, and RIT, and will be greatly missed by his students and colleagues. We wish him a happy retirement.
---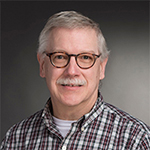 Donald McKeown was Project Manager and Distinguished Researcher within the Digital Imaging and Remote Sensing Laboratory (DIRS). Don received a Bachelor's degree in Aerospace Engineering from the State University of New York at Buffalo in 1982. He spent 20 years in the industry at Eastman Kodak supporting operations and leading technology development programs for satellite remote sensing payloads. Since 2001
Don has supported the DIRS laboratory with program development, program management, and system engineering for a wide variety of projects with an emphasis on airborne (manned and unmanned) imaging systems.
---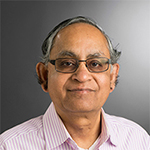 Navalgund Rao joined the Chester F. Carlson Center for Imaging Science at RIT in the late 80s. His teaching and research were in the areas of medical imaging, digital imaging, and signal processing, with an emphasis on ultrasound imaging. The major thrust of his most recent research was the development of photoacoustic imaging technology and its application for thyroid, prostate, and breast cancer disease management.

This research was a collaboration between Rao and Vikram Dogra, M.D., professor of radiology and urology in the URMC Department of Imaging Sciences, where Rao held an adjunct appointment. RIT and UR hold a joint patent on Rao and Dogra's prototype imaging device.
---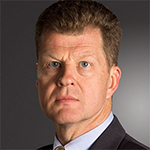 David Ross, Professor in the School of Mathematical Sciences (SMS), is retiring after 16 years of teaching and research at RIT. David's numerous contributions will leave a lasting legacy in the school. He was instrumental in the creation and implementation of the Ph.D. program in Mathematical Modeling as well as the school's current strategic plan and is known as a thoughtful mentor to his students and colleagues.

His non-traditional academic career path, working as an applied mathematician in industrial firms before joining RIT, gave him a unique perspective and contributed significantly to students' learning experiences. David's contributions to the field will not end with his retirement as he plans to continue his work using mathematical modeling in research connected to the study of Alzheimer's and oncology. We thank David for his many years of service to RIT, and we wish him the very best in his future endeavors. David, you will be greatly missed!
---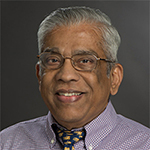 KSV Santhanam, Professor in the School of Chemistry and Materials Science, retired after 24 years of excellent teaching, research, and service work. KSV excelled in electrochemistry/nanotechnology/sensor multidisciplinary research which contributed to many collaborations across campus.
He held roles including Director of the Materials Science & Engineering (MS&E) Graduate program, Coordinator of RIT's Undergraduate Summer Research Symposium, originator of two five-year BS/MS programs of MS&E with Chemistry and Microelectronics, and creator of RIT's Chapter of Materials Research Society Student Affiliate Program. His research work with undergraduate and graduate students resulted in many well-cited publications and co-authorship on a number of textbooks including "CLEAN ENERGY Hydrogen/ Fuel Cells Laboratory Manual" and "Introduction to Hydrogen Technology". He was elected to the European Union Academy of Sciences as a member in 2016 and has one US patent on graphene and another provisional patent on black brass. We will miss him at RIT and wish him the best in retirement.
We wish our retirees a very happy retirement!