March 10, 2023
by Luke Auburn
Color science program partners with Norwegian University of Science and Technology
A grant from the Norwegian government will fund travel for students, faculty from both universities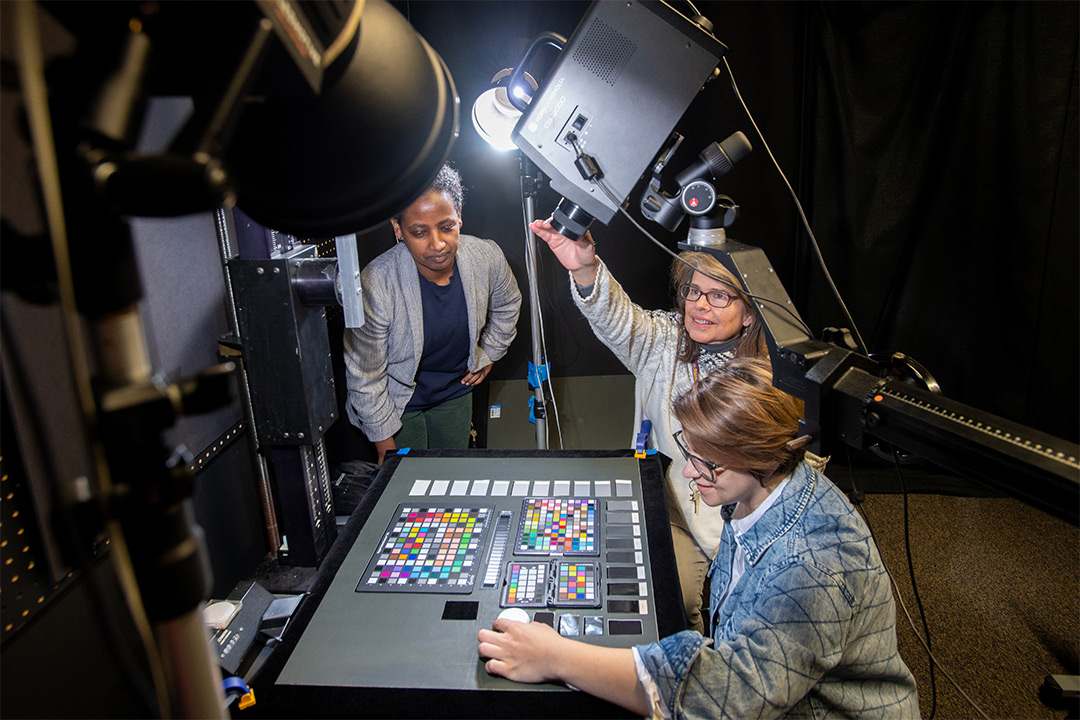 RIT's Program of Color Science is partnering with counterparts from the Norwegian University of Science and Technology (NTNU) to provide faculty and students new foreign exchange learning opportunities. The Norwegian Directorate for Higher Education and Skills awarded a 3 million Norwegian Krone (roughly $300,000) UTFORSK grant to fund travel opportunities for graduate students and faculty involved with both programs.
The grant is intended to help both programs stay at the forefront of the field of color science, expand the research environment, and increase international learning opportunities. In addition to funding student and faculty exchanges, the grant will allow the universities to evaluate each other's teaching techniques, establish an annual "summer school" that will alternate between the two universities, and organize a capstone conference focused on the pedagogical findings.
"This grant opens up a lot of opportunities for our students and NTNU's," said Assistant Professor Susan Farnand, graduate program director for RIT's color science program and principal investigator of the grant. "Our field is relatively small, and this will give students from both universities important exposure to other key researchers. It will provide students great experience whether they want to go to industry or stay in academia."
Farnand and other RIT faculty including Integrated Sciences Academy Head Michael Murdoch already have longstanding ties with NTNU researchers. The Munsell Color Science Laboratory's newest member, Richard S. Hunter Assistant Professor Mekides Assefa Abebe, was a researcher at NTNU before joining the RIT faculty. The grant will help RIT and NTNU strengthen their relationship even further.
"The UTFORSK program is a very prestigious international research grant program, and NTNU is a world-class research university," said James Myers, RIT's associate provost for international education and global programs. "RIT's outstanding international reputation in color science positioned us to be part of this partnership that will afford new international research and collaboration opportunities for graduate students and faculty in Rochester and in Norway."  
The three-year grant began in January and the two sides are meeting biweekly to share research ideas. Farnand said she expects NTNU master's students to come to RIT later this semester, and she will head to Norway in June.
Topics