Calibrating Apple Displays for Optimal Color Performance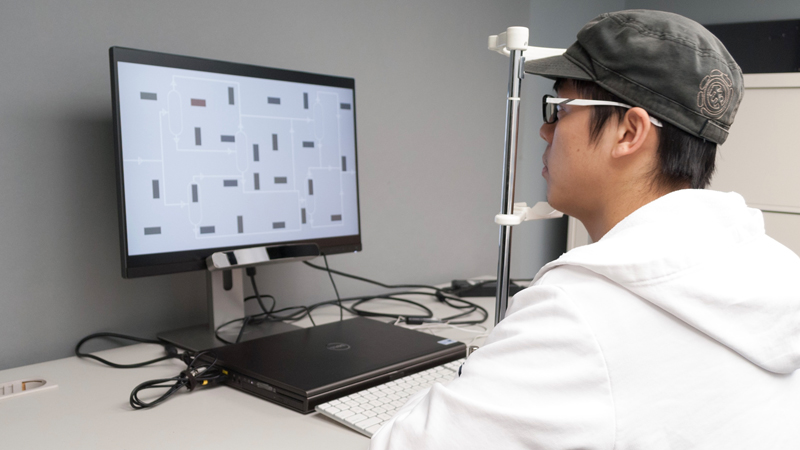 During his academic career, Fu Jiang '21 found that sometimes all it takes is one course to spark an interest.
After receiving his undergraduate degree from China, Fu searched for an optics/imaging graduate program in the United States. He found the imaging science MS program at RIT, which integrates engineering, math, physics, and computer science. While pursuing his MS in imaging science, Fu took a course in color science. It sparked an interest and he went on to get his Ph.D. in color science. Today, he works at Apple as a Display Metrology Engineer, ensuring displays have the best optical color performance for their customers.
"I received a few offers from my graduate program applications, but RIT stood out for its cross-disciplinary program in imaging science. While working on my master's in imaging science, I took one course in color science and thought it was interesting."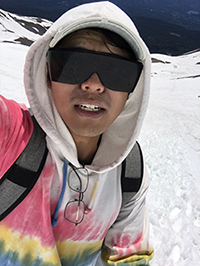 Fu attributes his solid technical background to the kindness and professionalism of RIT faculty members who helped him with his academic research and industry co-op and job search. By utilizing the Color Science Program Alumni Network, which shares job openings internally, he was able to find co-op opportunities at Apple, Google, and Facebook.
"All the faculty members in the color science program helped me with my academic research and finding industry co-ops and full-time positions."
As a display metrology engineer at Apple, Fu says a strong, solid optical color background is key in performing his job. He also emphasized the importance of knowing imaging processing algorithms for a better understanding of the work. Fu also stressed that good communications skills are important when working with cross-functional teams.
"At RIT, I learned many technical skills including color, human vision, imaging processing, and critical thinking. I also gave presentations during my Ph.D. studies which provided me with the presentation skills I needed to give me an edge."
Fu is relatively new to the workforce but shares some good advice for students to consider during their academic careers.
"In addition to the professional background, communication skills and learning how to drive a collaborative team is important. I would suggest people consider collaborating whenever possible. This is especially important for some Ph.D. candidates who usually work independently."
About RIT's Color Science/Munsell Color Science Laboratory
RIT is the only university in the nation to offer Color Science MS and Ph.D. programs where students are exposed to the rich, dynamic field of color science through theory and practical applications. The Munsell Color Science Laboratory and the Program of Color Science unite to form one of the world's foremost color science research and education organizations.
RIT graduates in this field are in high demand and have accepted industry positions in electronic imaging, color instrumentation, colorant formulation, and primary and applied research. Companies that have hired our graduates include Apple, Dolby Laboratories, Google, Benjamin Moore, Canon Corp., Hallmark, Hewlett Packard Corp., Microsoft Corp, and Meta Reality Labs.
---