Researching food waste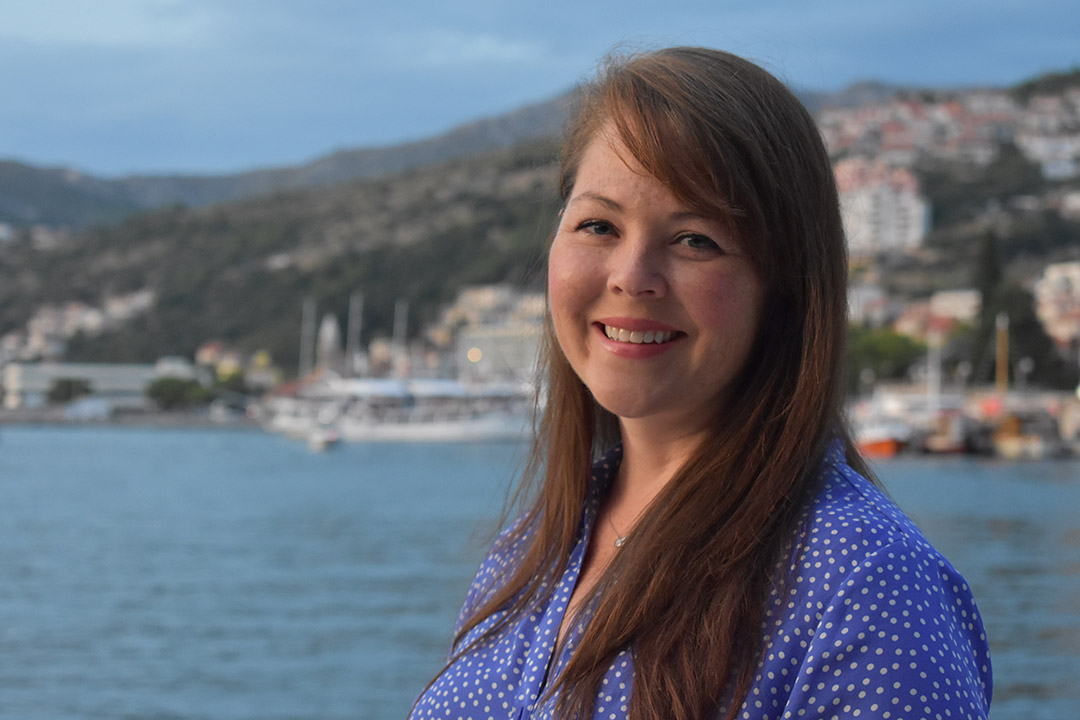 Nora C. Babbitt
Tourism has surged in Croatia in recent years, bringing with it direct economic benefits but also challenging the preservation of the natural systems that make the Adriatic Coast region so attractive to visitors.
Callie Babbitt, an associate professor in RIT's Golisano Institute for Sustainability (GIS), is using a Fulbright U.S. Scholar Program award to study sustainable solutions addressing the growing challenge of food waste management along Croatia's Adriatic Coast.
"While the region enjoys the economic benefits from tourism, new concerns have emerged about long-term resource consumption, pollution, and waste," Babbitt said. "Food waste is a significant part of the challenge since it comprises the largest fraction—about 30 percent—of municipal waste in Croatia."
According to a 2017 report by Croatia's Ministry of Environment and Energy, approximately 400,000 tons of food waste were generated in 2015 from households, restaurants, grocers, and manufacturers. The report also noted disproportionately high per-capita waste production in coastal tourism "hot spots." Less than 6 percent of food waste—typically discarded in landfills—is recycled in Croatia.
Babbitt's research has three main goals: understanding the connection between tourism and food waste, evaluating opportunities for converting this waste stream to energy or bio-based products, and identifying potential barriers to broad adoption of sustainable solutions.
It also is leveraging the relationship between RIT's main campus in Rochester with its international campuses in Zagreb and Dubrovnik, Croatia. Babbitt's research findings are being disseminated to students, faculty, and the broader academic community and documented through public science writing as well as social media to increase understanding.
The GIS associate professor has managed more than $2 million in sponsored research at RIT. Her previous honors have included a National Science Foundation CAREER Award and the AT&T Technology and Environment Award.
She is one of more than 800 U.S. citizens who will teach, conduct research, and/or provide expertise abroad for the 2019-2020 academic year through the Fulbright program. Award recipients are selected on the basis of academic and professional achievement, as well as record of service and demonstrated leadership in their respective fields.