December 1, 2021
by Shelly Meyer
RIT legacy family opens Carmen's Cooking restaurant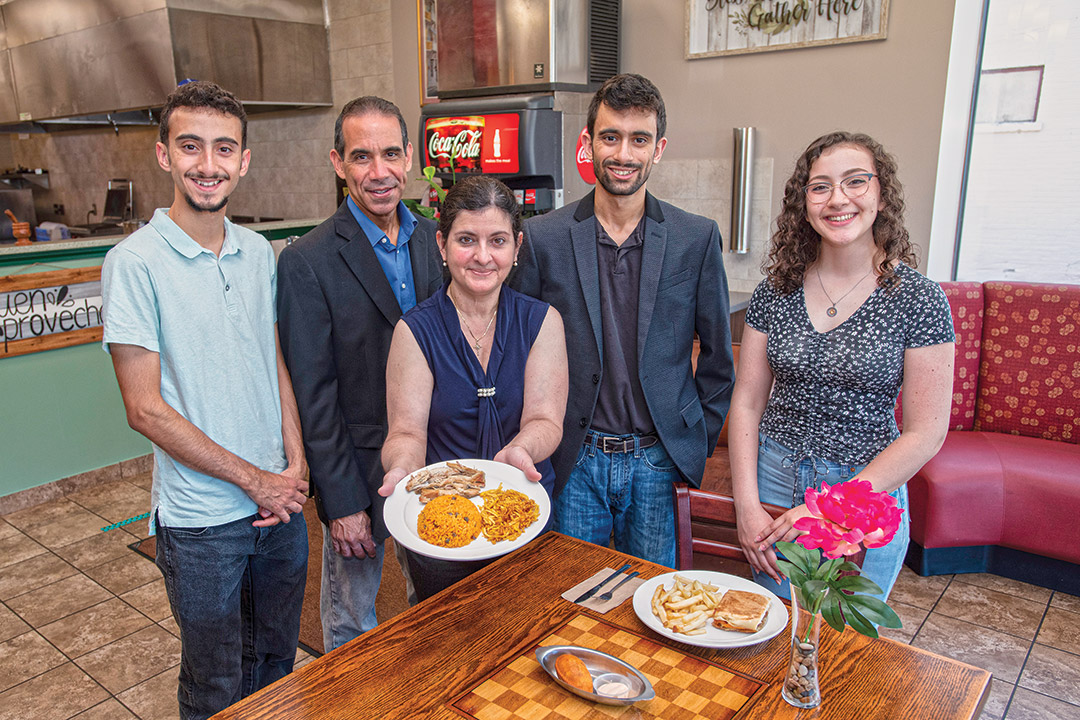 The Baileys, an RIT legacy family, have dreamed of opening a restaurant in the Rochester area for more than 11 years. In 2020, when their youngest child graduated from high school, they decided it was finally time.
Despite being in the midst of a global pandemic, a time when many restaurants were forced to shut their doors, the family opened Carmen's Cooking to the public on Jan. 29, 2021.
Carmen Bailey, a former staff member in RIT's English Language Center, and her son, Andrew Bailey '17 MS (sustainable systems), run day-to-day operations. They are in charge of the menu, run the kitchen, manage staff, and handle customer service.
Carmen's husband, Andy Bailey '07 (MBA), is in charge of operations management, marketing, and accounting for the restaurant—skills he learned as an MBA student at Saunders College of Business. He also taught at RIT as an adjunct professor for several years.
"A lot of what I learned and taught at RIT is being implemented here at the restaurant," Andy said. "For instance, applying Dr. John Ettlie's Triangle to this endeavor has been very beneficial. Dr. Clyde Hull also helped us quite a bit. He transformed a catch-up conversation into an invaluable exchange regarding the business. Several of his ideas are part of our current operations and several others are in the queue."
Andy isn't alone in using his RIT degree to benefit the restaurant. His son has implemented several sustainable solutions to help the Earth and the business at once.
"Sustainability, and managing a sustainable operation, have been at the forefront since we started the business," Andrew said. "One of our most important efforts is waste reduction. We try to minimize food waste through predictive purchasing, we've partnered with a commodity broker to ensure grease by-products are recycled, we use compostable or paper packaging, all our lights are LED, and we use occupancy sensors in certain lighted areas."
From the start, the family had to overcome impediments due to the pandemic, but the Baileys decided to turn these obstacles into an opportunity.
"Because we opened during the pandemic, we planned operations based on all the COVID-19 restrictions and require­ments, so there were no surprises. For example, we offered curbside pick-up and online ordering right away. And we established a hiring plan to engage personnel based on demand. It gives our business room to grow as demand increases."
The restaurant was met with positive feedback right away, the family said. Repeat customers were common. More than once, new menu items or daily specials appeared based on requests from regulars.
"A customer of ours asked for chili, so the next week our soup of the day was chili," the Baileys said.
The Baileys also have a daughter, Ciara, who is a biomedical sciences major in the College of Health Sciences and Technology, and a son, Allen, who graduated from Syracuse University in May 2021.
Topics