Archives as Inspiration
The archives at RIT serve the prevalent role of being dynamic and didactic research and educational tools. Between RIT's Vignelli Center for Design Studies and Cary Graphic Arts Collection, more than 85 prominent designers' work is accessible for study by students, faculty, staff, scholars and researchers everywhere.
85
The work of more than 85 prominent designers is preserved in the archives of RIT's Cary Collection and Vignelli Center.
130
The Cary Collection holds more than 130 archival collections related to graphic communication.
500
More than 500 research questions have been answered using the Vignelli Center archives
Vignelli Center
RIT is home to the Vignelli Center for Design Studies, part archives, part museum and part hub for design education, dialogue and inspiration. The Vignelli Center is committed to preserving the history of design through collecting the archives of designers, historians, educators, collectors, filmmakers and others who document design's past.
With a collection of over 500,000 artifacts, the Vignelli Center is home to entire professional archives of renowned designers Massimo and Lella Vignelli, including two floors of galleries highlighting the Vignellis' work which is open to the public. In addition to the Vignelli archives, the Vignelli Center has thousands of artifacts by numerous 20th- and 21st-century designers that are available for research, education and creative inspiration.
Archives are often mistaken to be dusty warehouses of the past. But in reality, they are vibrant resources for the future. Whether you are a student or scholar or designer or fan, you can find something to inspire and inform you in RIT's archives."
Cary Graphic Arts Collection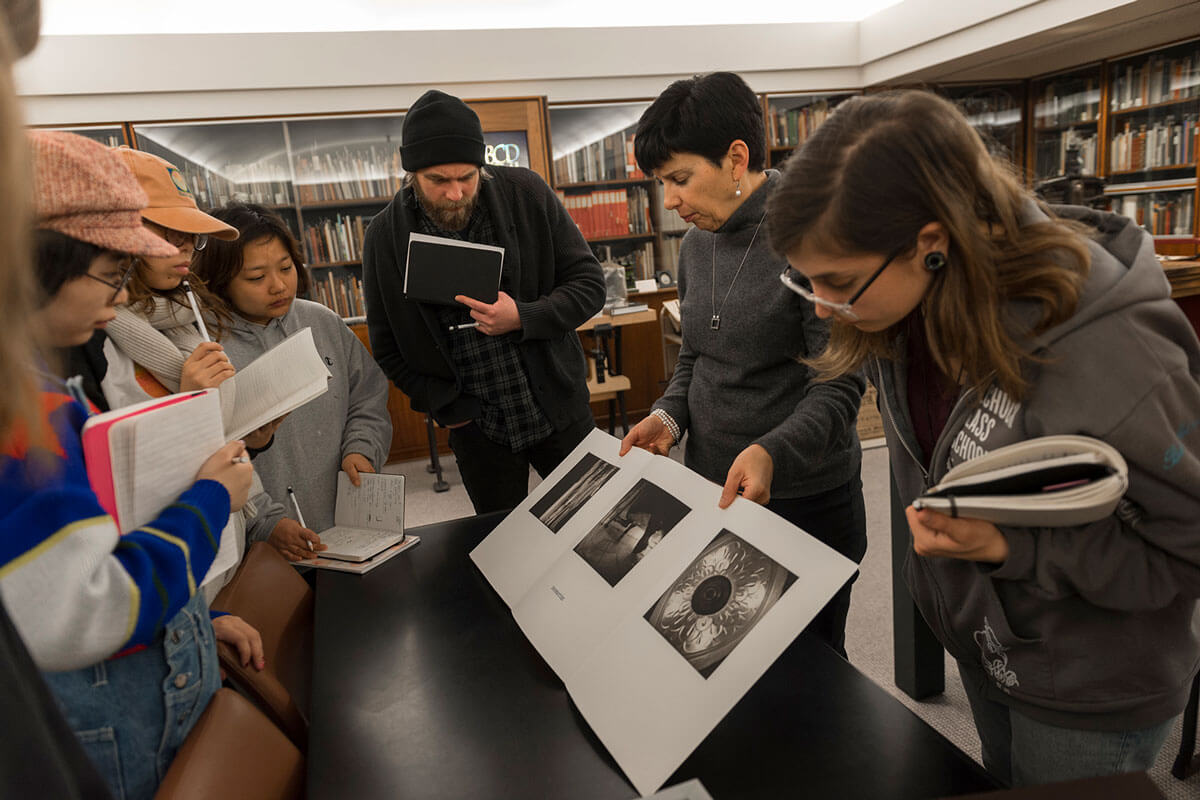 A destination for scholars all over, the Cary Collection is a premier library on graphic communication history and practices. Its growing library holds more than 45,000 volumes and serves as a valuable educational resource for many. Not only does it facilitate research by RIT community members, the Cary Collection is available to community groups, K-12 schools and researchers around the world.