Adam Smith
Associate Professor
School of Design
College of Art and Design
---
Office Location
Office Mailing Address
73 Lomb Memorial Drive Rochester NY 14623
Adam Smith
Associate Professor
School of Design
College of Art and Design
---
Education
BFA, MFA, Rochester Institute of Technology
Bio
Adam Smith is an Associate Professor in the undergraduate New Media Design (NMD), BFA and graduate Visual Communication Design, MFA programs in the School of Design at RIT. With 18 years of academic experience coupled with over 15 years of consulting and corporate work in multimedia, e-learning, interactive, web, mobile and UX design, Adam brings a unique and diverse educational and professional expertise to user experience and visual design across digital devices and displays. Adam has helped establish national recognition and award-winning work through integrating industry partnerships, research projects and collaborations with regional and national brands and students. As a member of the Personalized Healthcare Technology signature interdisciplinary research area within RIT, Adam engages undergraduate and graduate design students with biomedical and technology researchers from across campus. Through ongoing engagements and pedagogical investigation, the integration of design education across interdisciplinary environments is at the core of Adam's research and teaching.
---
Areas of Expertise
User Experience Design
Access/Healthcare Technology
Design Research
Visual Communication Design
Select Scholarship
Invited Keynote/Presentation
Smith, Adam and Tim Wood. "Interdisciplinary Program Design & User Experience at Rochester Institute of Technology." IxDA 16 Summit. IxDA. Helsinki, Finland. 28 Feb. 2106. Conference Presentation.
Formal Presentation
Smith, Adam. "Creating an Interactive Designer in 4 Years." Adobe MAX Educational Conference. Adobe. Los Angeles, CA. 22 Oct. 2010. Presentation.
Published Article
Smith, Adam."Collaborative Education for Designers and Developers at RIT." Adobe Design and Film School Connection. Web.
Currently Teaching
NMDE-202
New Media Design 3D
3 Credits
A comprehensive course in visualization that extends previous experience and skills to include three-dimensional creation and design. The course will provide studies in 3D modeling, rendering and animation for use in virtual spaces, rich internet and mobile applications as well as motion graphic design. Digital 3D tools will be used for solving visual design and communication problems. Students will be expected to show evidence of growth in 3D asset creation and usage in the form of simple product renderings, interactive integration and story based animation.
NMDE-404
New Media Design Interactive IV
3 Credits
Students will create innovative interactive product promotions and installations. The projects created in the class will embrace new technology and will focus on innovative solutions for real world design problems. An emphasis will be placed on researching new technology and using it in conjunction with solid interactive design skills to create innovative projects.
NMDE-406
New Media Design Experimental
3 Credits
This project-based course affords the student the ability to apply an experimental approach to integrating digitally generated content with new media techniques and processes in new, imaginative ways. Students will be encouraged to approach the computer as a medium of creativity to explore issues of narrative, identity, place, and visual reality vs. digital reality. Students will exhibit completed projects in a virtual or public forum. This course is topic based and can be taken multiple times for credit. Specific topics can only be taken once. The topics will include advanced concepts in 3D, UX, digital art and interaction design.
NMDE-411
New Media Design Capstone II
3 Credits
This course will engage the New Media Design and related majors in a capstone production experience. The instructor will form collaborative student teams that will design, plan, prototype, and implement new media projects. Student teams will test their product with users and provide written feedback and analysis. Students will be evaluated on individual contributions and their team's final capstone project.
NMDE-498
New Media Design Internship
1 - 3 Credits
The New Media Design Internship will provide students with the option to work in the new media or visual communications field. Students may apply for internships to businesses based on the availability of positions and business job needs. Students must obtain permission of an instructor and complete the Internship Permission Form to enroll.
NMDE-599
New Media Design Independent Study
1 - 6 Credits
New Media Design Independent Study will provide students with the ability to study in a specialized area with an individual faculty member. Students, with the assistance of a faculty adviser, will propose a course of study. New Media Design Independent Study students must obtain permission of an instructor and complete the Independent Study Permission Form to enroll.
VCDE-698
Visual Communication Design Internship
1 - 6 Credits
The Visual Communication Design Internship will provide students with the option to work in the visual communication design field. Students may apply for internships to businesses based on the availability of positions and business job needs. Students must obtain permission of an instructor and complete the Internship Permission Form to enroll.
VCDE-737
UX Design Strategies
3 Credits
This course explores design strategies related to researching, identifying and implementing a digital user experience for online web and app development. Students will apply design research methodologies to gather and evaluate source material to design and implement user interactive solutions. Projects will include defining client and user goals, user identification, user empathy, content organization, information architecture, wire-framing methods and validation through user testing across various platforms. At the conclusion of the course students will design and document several different interactive projects.
VCDE-799
Visual Communication Design Independent Study
1 - 4 Credits
Visual Communication Design Independent Study will allow students to obtain instruction in specialized areas of interest to enhance their individual course of study. Working with a faculty adviser, students will propose a focused curriculum related to their academic and/or future career interests. Visual Communication Design Independent Study students must obtain permission of an instructor to enroll.**NOTE: Student must have a minimum 3.0 GPA **
VCDE-887
Visual Communication Design Part-Time Co-op
0 Credits
Cooperative Education will provide Visual Communication Design students with hands-on experience in their field, directly related to a student's major with an established studio or related business. Students will need to apply for co-ops, and interview as part of the selection process, based on available positions posted by the Co-op and Career Services Office, or found through the students' own research. In programs where co-op is a degree requirement, students must obtain permission of their program or graduate director prior to enrollment. Co-ops are typically paid work experience, and can be part-time (150-479 total hours within the term), or full-time (480+ hours within the term). Co-ops may be one or two consecutive terms - fall, spring, or summer – with department permission.
VCDE-890
Thesis: Implementation and Evaluation
6 Credits
This course will focus on the physical thesis project. Students will continue with concept development concluding with the implementation and retrospective evaluation of their chosen design problem. Solution is presented in a public exhibition, complemented by a written articulation of how the theories and methods employed in the project impact the current and future state of design in society.
VCDE-892
Continuation of Thesis Visual Communication Design
0 Credits
The MFA Visual Communication Design Continuation of Thesis course provides student additional semester(s) to complete their thesis research, project, and thesis document.
In the News
June 28, 2022

RIT Croatia launches a new media design program, accepting students for fall 2022

RIT has launched a Bachelor of Fine Arts degree in new media design at its RIT Croatia Zagreb campus. Enrollment is currently underway and the first cohort of students will begin its studies in the multidisciplinary degree program this fall.

September 1, 2021

Students, alumni honored in motion design competition

Designers from various College of Art and Design programs, as well as RIT developers, created projects that were recognized in the biennial MODE Fest.

October 23, 2020

Research team wins Catalyst Award in first year of international challenge

David Borkholder, Linwei Wang, Caroline Easton, and Adam Smith, part of RIT's Personalized Healthcare Technology signature research initiative, recently won a Catalyst Award from the National Academy of Medicine for their project, "Improving Health for the Aging through Daily Vital Signs Monitoring."
Featured Work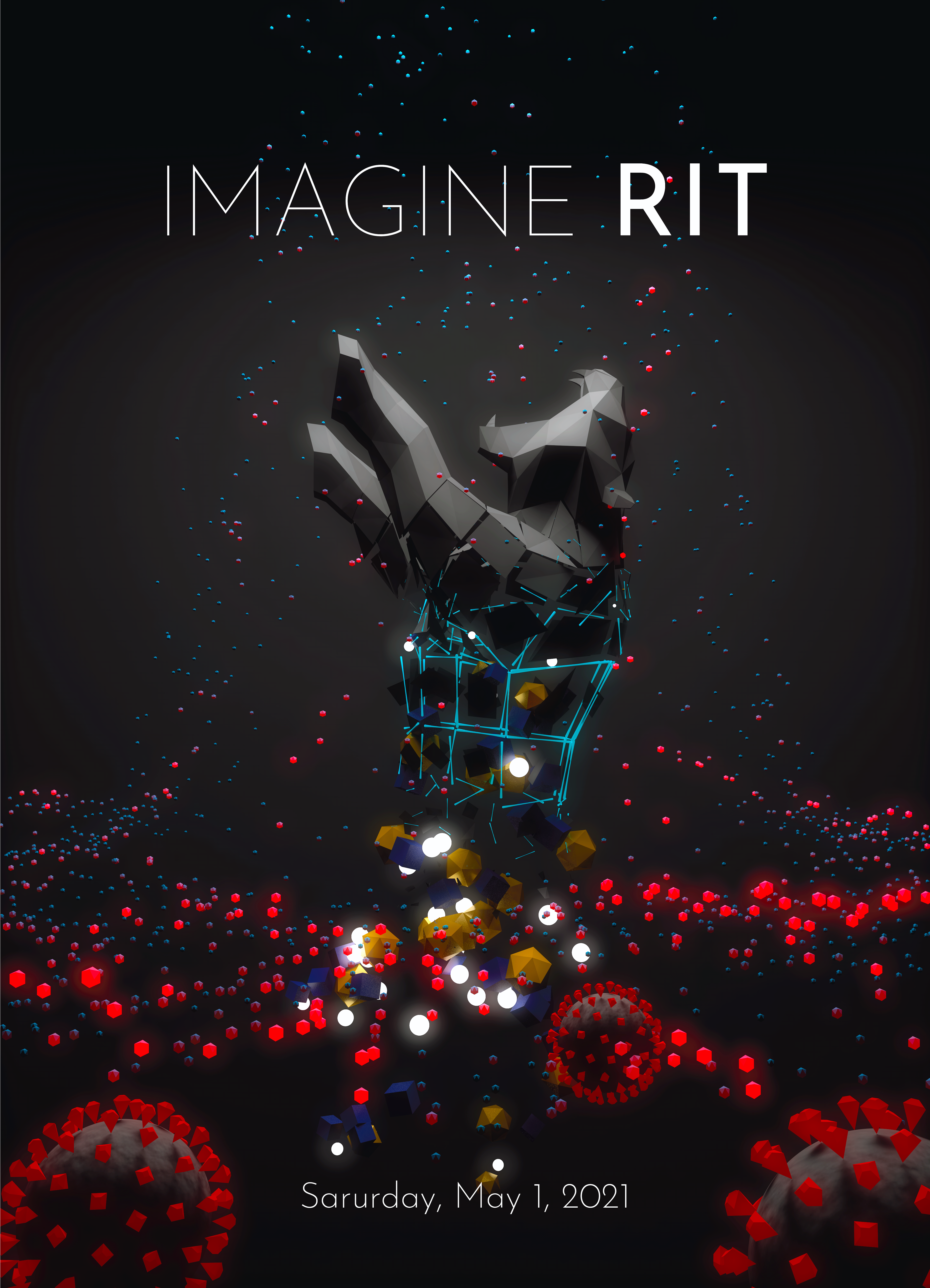 New Media 3D - Imagine RIT Poster
NMDE 302
To finish our sophomore's introduction to 3D, students utilize advanced modeling, particles, and scene creation to submit a poster design to the judged Imagine RIT event. With over 7 winners, our...
View More

about New Media 3D - Imagine RIT Poster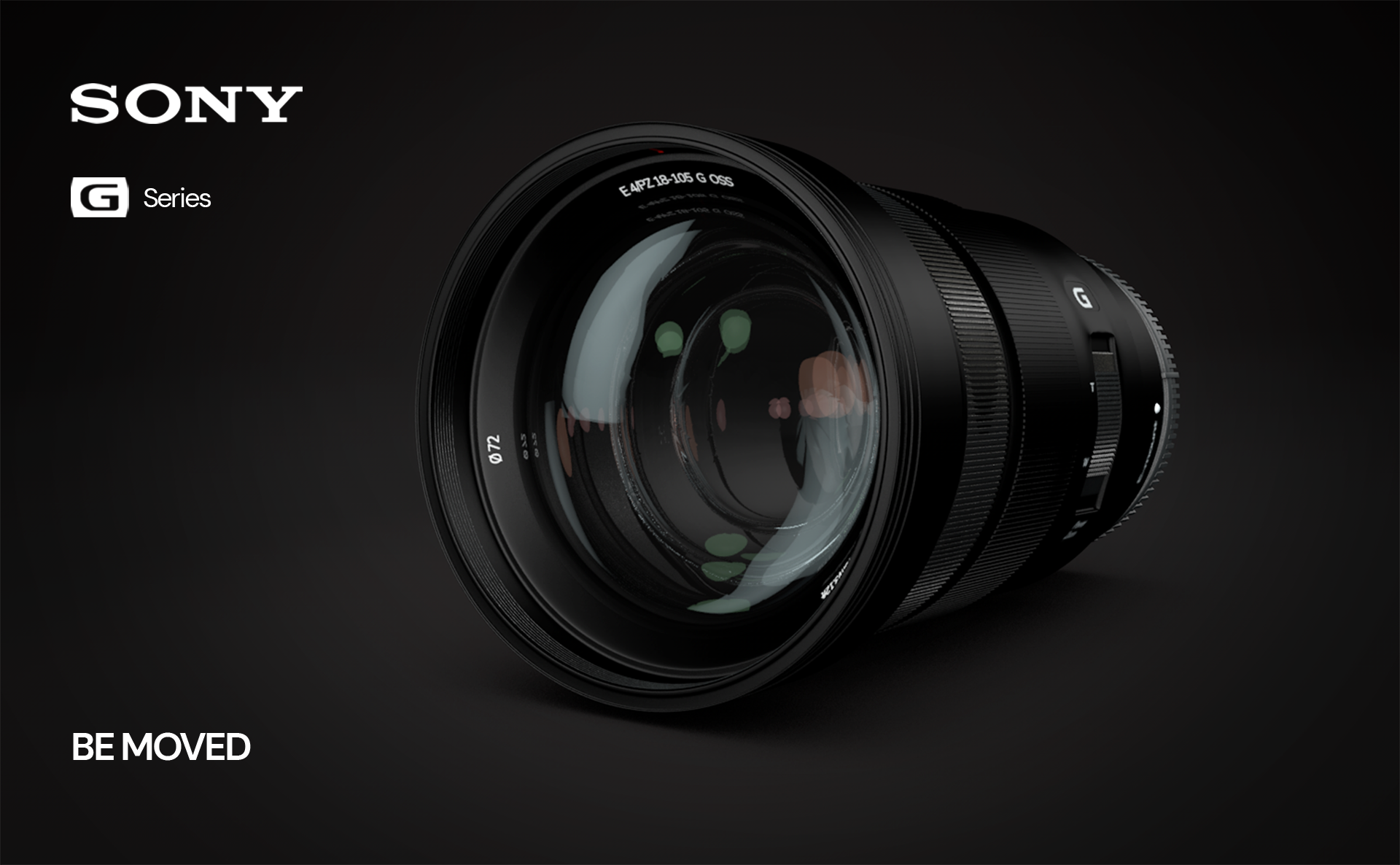 New Media 3D - Project 1 Found Objects
NMDE-202
A sample of 3D objects modeled in our introduction to Cinema 4D. The work highlights the student's first exploration of 3D modeling, lighting, texturing, and rendering. By using found objects,...
View More

about New Media 3D - Project 1 Found Objects