Meredith Davenport
Associate Professor
School of Photographic Arts and Sciences
College of Art and Design
---
Meredith Davenport
Associate Professor
School of Photographic Arts and Sciences
College of Art and Design
---
Education
BFA, Rochester Institute of Technology; MFA, Hunter College
---
Areas of Expertise
Photojournalism
Photography
Select Scholarship
Invited Article/Publication
Davenport, Meredith. ""Midtown Plaza Portfolio"." Afterimage. (1015). Print.
Davenport, Meredith. "Memory City." Afterimage. (2014). Print.
Shows/Exhibits/Installations
Davenport, Meredith. Theater of War. 1 Apr. 2015. UnionDocs, New york. Exhibit.
Davenport, Meredith. Rick's Heart. Nov. 2015. Visual Studies Workshop Project Space, Rochester. Exhibit.
Davenport, Meredith. Compartmented. 7 Dec. 2015. The Sunday School Space, Rochester. Exhibit.
Davenport, Meredith. Theater of War. Sep. 2015. Fringefest/ Gallery R, Rochester. Exhibit.
Full Length Book
Davenport, Meredith. Theater of War. First ed. Bristol, United Kingdom: Intellect Ltc., 2014. Print.
Journal Paper
Davenport, Meredith. "Theater of War." Visual Communication Quarterly Volume 21 No.4. October-December 2014 (2014): 236-243. Print.
Currently Teaching
COMM-280
Community Journalism
3 Credits
Community Journalism emphasizes the local aspects of news, and teaches students how to identify "community" beyond a region and a neighborhood. A co-taught course with Photojournalism faculty in the College of Art and Design, Community Journalism sharpens students' reporting skills, and guides them in constructing a reporting project as a complete journalistic package, with visual, artistic and written storytelling components in concert with each other. The final project will be a reported (written) piece with corresponding photographs and multimedia.
PHAR-101
Photographic Arts I
4 Credits
This course will provide an immersive introduction to the field of the photographic arts. It will emphasize both craft and visual problem solving. The course will explore: seeing and appreciating the quality of light, image capture, photographic vision, historical and contemporary genres of photography, best practices and workflow as well as an introduction to the critique forum and its practices.
PHAR-102
Photographic Arts II
4 Credits
This course will reinforce and build upon the skills learned in the first semester of Photographic Arts I. It will emphasize aesthetics, craft, visual problem solving and critical thinking skills - the foundations of the Photographic Arts curriculum. In this semester, the studio will be introduced as a space that can be used to create and control light. This course's curriculum will continue to emphasize both craft and visual problem solving required in high-level photographic imaging.
PHAR-203
Elements of Photojournalism
3 Credits
This course will serve as an introduction to visual story telling as it relates to professional photojournalism. It will provide relevant practice in basic technical, compositional, and interpersonal skills necessary in all aspects of modern photography. Students will be exposed to photojournalism - documentary, editorial, narrative, and editing - as well as explorations of current career possibilities. Lectures, critiques, demonstrations, and assignments will provide participants the opportunity to explore the still, audio, and multimedia strategies used for storytelling. In this course students are expected to meet real-world project deadlines and participate in class discussions and critiques.
PHAR-599
Photography Independent Study
1 - 3 Credits
Photography Independent Study will provide students with the ability to study in a specialized area with an individual faculty member. Students, with the assistance of a faculty adviser, will propose a course of study. Photography Independent Study students must obtain permission of an instructor and complete the Independent Study Permission Form to enroll.
PHPJ-280
Community Journalism
3 Credits
As mainstream newsrooms shrink, fewer stories about issues relevant to local communities are written and photographed. This course introduces students to the principles and practices of community journalism. Community journalism focuses on hyper-local issues and is increasingly becoming an important source for local news and information. Students will learn about the importance of community journalism and will practice writing and photographing stories about community leaders and organizations, neighborhood stability factors, meetings, sports, crime, and changes in a small community near Rochester. The course will be structured around class discussions, workshops, and live reporting from the community.
PHPJ-302
Photojournalism I
3 Credits
This course will explore the use of the photographic image in narrative, documentary and editorial form. There will be an emphasis on publication, public need and independent projects. Lectures, critiques, demonstrations and assignments will provide participants the opportunity to explore the still, audio, video, and multimedia aspects of story telling. Students will be expected to meet project deadlines and participate in both class discussions and critiques.
PHPJ-350
PJ Topics:
3 Credits
Photography (and photographic education) is in a perpetual state of flux due to constant changes in practices and technology. Topics in photojournalism will provide students with the opportunity to explore this shifting terrain of photography and imaging using contemporary problems. The content taught in this course will change frequently and the course may be repeated for credit, however each particular topic may have limits on repeatability.
PHPJ-366
NYC Photojournalism Trip
3 Credits
This course provides students the unique opportunity to participate in a one-week intensive workshop that travels to New York City, the center of the photojournalism business in the US. The purpose of the trip is to provide a broad view of documentary and editorial photography in the industry and give students an idea of the wide variety of potential job markets that exist for documentary/editorial work. Students will meet with a variety of photographers, art directors, designers, photo editors, photographer agents, including RIT alumni, while visiting print and online publications (magazines and newspapers), photo agencies, photography studios, galleries, and museums. **Note: A special course fee will be assessed **
PHPJ-401
Photojournalism Capstone 1
3 Credits
This is the first of a two-course capstone sequence for students in photojournalism. Students will create an independent senior capstone project proposal that also demands the student research. Students will have the support and guidance of a faculty member. The students will research and plan for the production of a visual media presentation, a book/hardcopy portfolio or a collaborative editing portfolio and a written statement and conclusion. Course will include weekly group presentations on various topics to include time management, research, planning, photographic and photojournalistic subjects.
PHPJ-402
Photojournalism Capstone 2
3 Credits
This course will focus on the successful completion, refinement and exhibition of the photojournalism capstone project. Students will use advanced storytelling skills in multimedia visual journalism to finalize their projects. Students will work in a team to build and execute an exhibition and website promoting their capstone projects. The class will use the capstone exhibition as a departure point to explore career options, assess individual skills and temperament, and establishes initial and long-term career goals for each student.
PHPJ-455
Advanced Non-fiction Multimedia
3 Credits
This course will provide students with advanced multimedia techniques and introduces photographers to storytelling and reporting using still cameras with video and sound capture features. Students will research and produce multimedia work in class.
In the News
June 6, 2023

Students leverage creativity to give back to Rochester community

RIT students created artworks to benefit Keeping Our Promise, a local nonprofit that provides resettlement assistance for Afghan, Iraqi and Kurdish interpreters and support personnel who served U.S. interests in conflicts and warzones. 

May 8, 2023

Helping Flower City bloom

Over the last year, RIT students, alumni, faculty, and staff have worked to give back to the Rochester community by leveraging art and design. From providing creative outlets for young students to making a shelter to protect residents from the weather, RIT community members are dedicated to giving back to the city where they blossomed into the professionals they are today.

May 4, 2023

Photojournalism senior blends passions for storytelling and the outdoors

Marielle Scott, a fourth-year photojournalism student, has a multimedia portfolio that tells stories about rock climbing, the Adirondacks hiking scene, rodeos, Boy Scouts, beekeeping, and much more.
Featured Work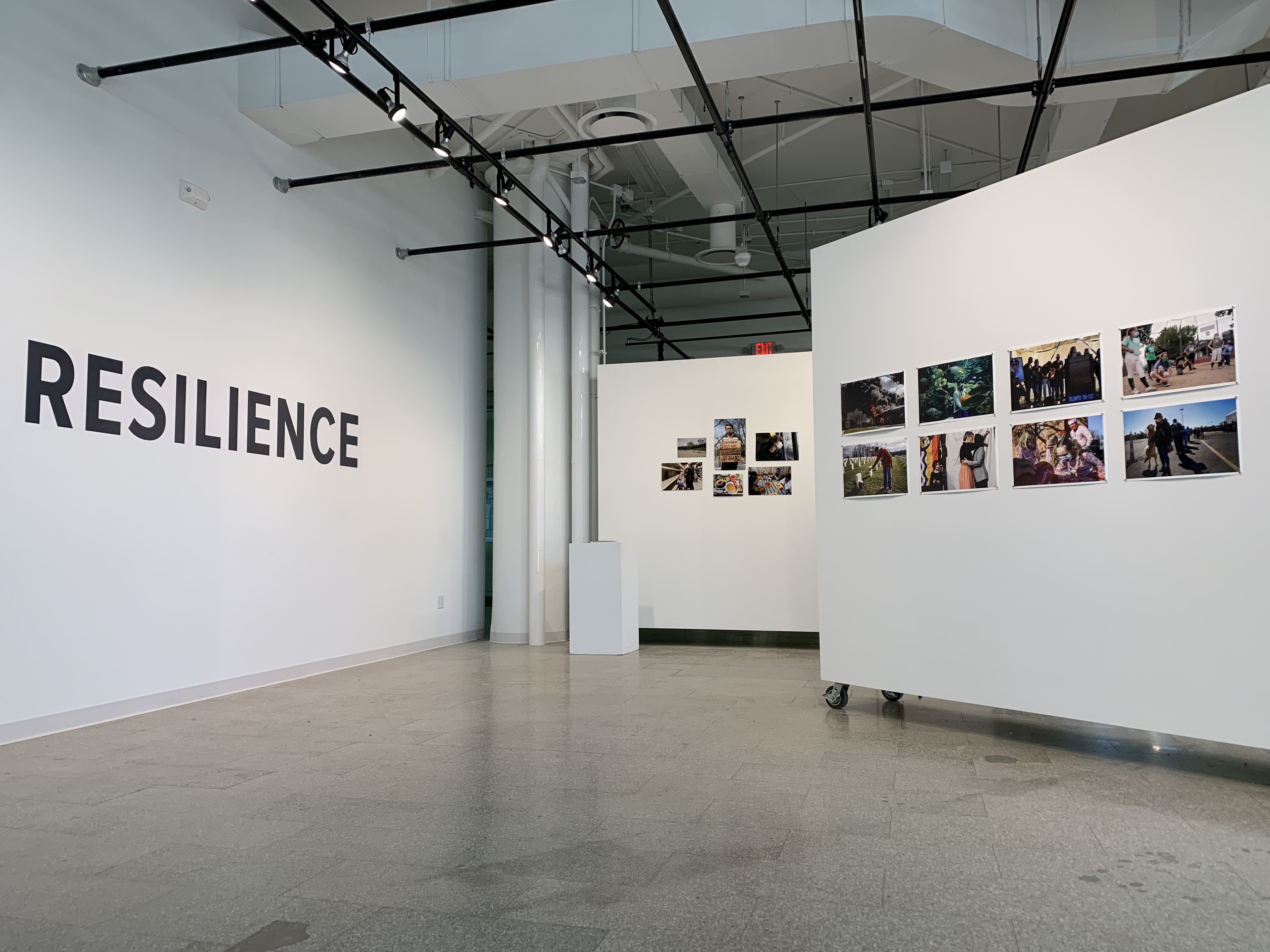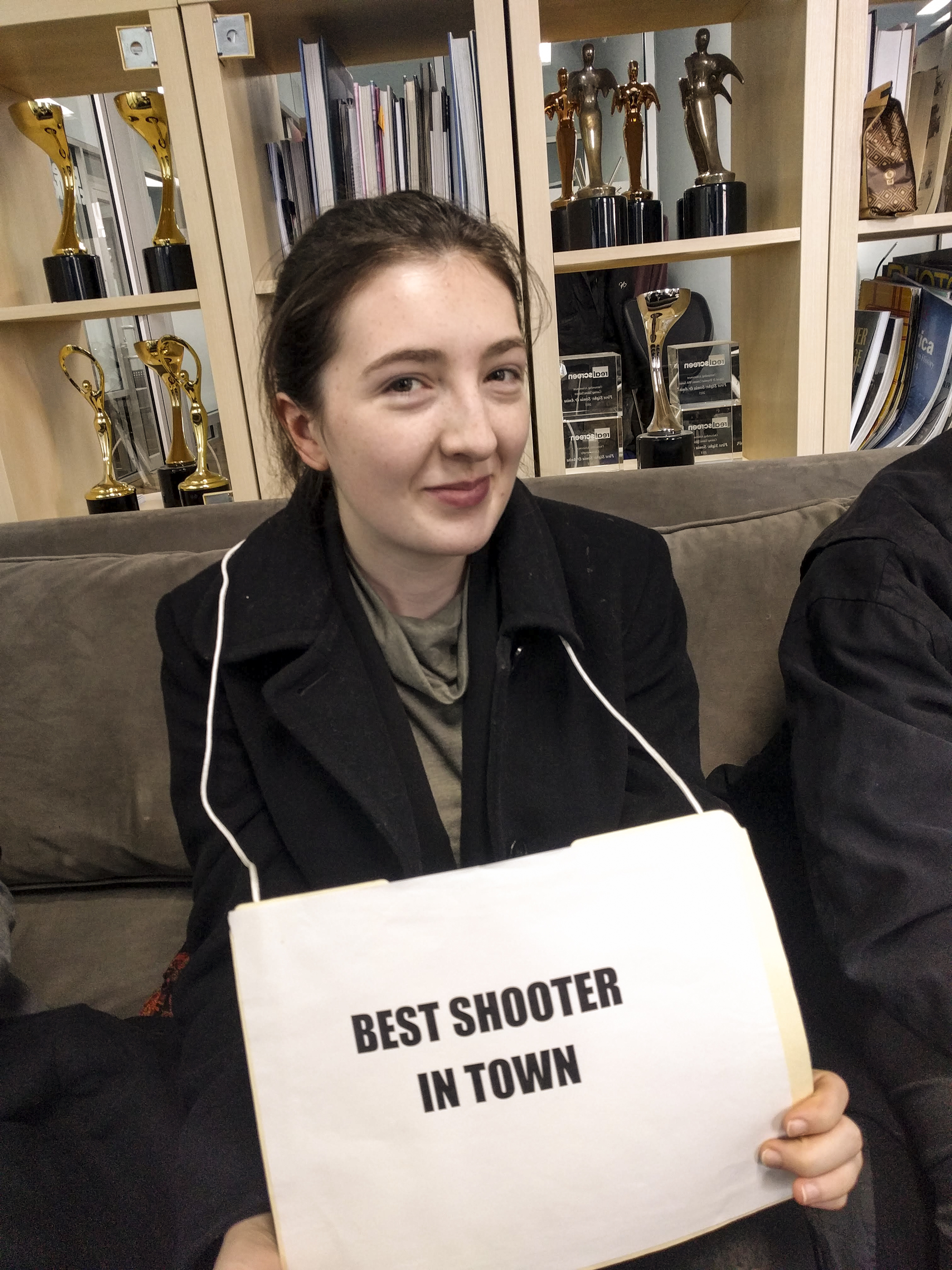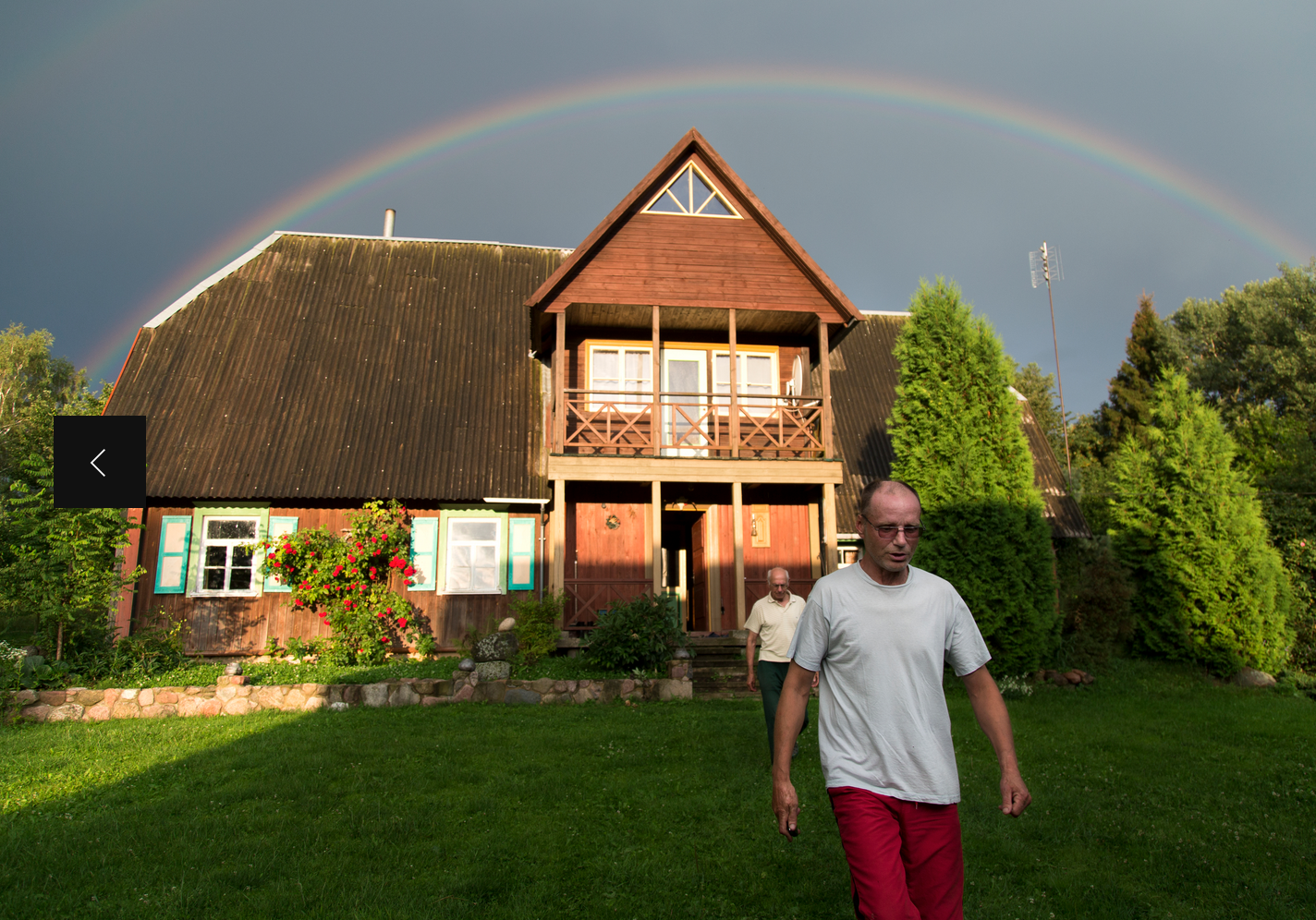 Senior Capstone
Rugile Kaladyte
"Everything is Good" is a senior capstone project by Rugile Kaladyte that explores her relationship with her father in Lithuania.
View More

about Senior Capstone