Meredith Davenport
Associate Professor
School of Photographic Arts and Sciences
College of Art and Design
---
Office Location
Meredith Davenport
Associate Professor
School of Photographic Arts and Sciences
College of Art and Design
---
Education
BFA, Rochester Institute of Technology; MFA, Hunter College
Select Scholarship
Invited Article/Publication
Davenport, Meredith. ""Midtown Plaza Portfolio"." Afterimage. (1015). Print.
Davenport, Meredith. "Memory City." Afterimage. (2014). Print.
Shows/Exhibits/Installations
Davenport, Meredith. Theater of War. 1 Apr. 2015. UnionDocs, New york. Exhibit.
Davenport, Meredith. Rick's Heart. Nov. 2015. Visual Studies Workshop Project Space, Rochester. Exhibit.
Davenport, Meredith. Compartmented. 7 Dec. 2015. The Sunday School Space, Rochester. Exhibit.
Davenport, Meredith. Theater of War. Sep. 2015. Fringefest/ Gallery R, Rochester. Exhibit.
Full Length Book
Davenport, Meredith. Theater of War. First ed. Bristol, United Kingdom: Intellect Ltc., 2014. Print.
Journal Paper
Davenport, Meredith. "Theater of War." Visual Communication Quarterly Volume 21 No.4. October-December 2014 (2014): 236-243. Print.
Currently Teaching
PHAR-102
Photographic Arts II
4 Credits
This course will reinforce and build upon the skills learned in the first semester of Photographic Arts I. It will emphasize aesthetics, craft, visual problem solving and critical thinking skills - the foundations of the Photographic Arts curriculum. In this semester, the studio will be introduced as a space that can be used to create and control light. This course's curriculum will continue to emphasize both craft and visual problem solving required in high-level photographic imaging.
PHPJ-401
Senior Project
3 Credits
This course is an independent study project that demands the student execute the accepted Senior Project Proposal. Students will have the support and guidance of a faculty member. The process will result in the production of a visual media presentation, a book/hardcopy portfolio or a collaborative editing portfolio and a written statement and conclusion. Course will include weekly group presentations on various topics to include time management, research, planning, photographic and photojournalistic subjects.
PHAR-599
Photography Independent Study
1 - 3 Credits
Photography Independent Study will provide students with the ability to study in a specialized area with an individual faculty member. Students, with the assistance of a faculty adviser, will propose a course of study. Photography Independent Study students must obtain permission of an instructor and complete the Independent Study Permission Form to enroll.
PHAR-101
Photographic Arts I
4 Credits
This course will provide an immersive introduction to the field of the photographic arts. It will emphasize both craft and visual problem solving. The course will explore: seeing and appreciating the quality of light, image capture, photographic vision, historical and contemporary genres of photography, best practices and workflow as well as an introduction to the critique forum and its practices.
PHPJ-402
Photojournalism Portfolio and Professional Development
3 Credits
This course will explore career options, assess individual skills and temperament, and establishes initial and long-term career goals for each student. Students develop portfolios with an emphasis on their established goals. Issues in new media and forms of presentation are addressed, as well as building a professional life beyond the entry-level job. Job research, resume development, preparation, application and interviewing skills are incorporated into an examination of the changes in media publications and their use of photographers and photographic images.
In the News
November 7, 2019

Photography students get taste of industry with NYC, DC trips

The New York Times. White House Photo Office. Magnum Photos. And much more. Students met with the most well-known news organizations, agencies, artists, studios and alumni during the School of Photographic Arts and Sciences' annual networking trips to NYC and DC. 

March 6, 2019

Real-world experience: Photo students cover Special Olympics

Students from RIT's photography school — along with those from other disciplines across campus — filled a website with compelling images, videos and stories from the 2019 Special Olympics New York Winter Games.

June 13, 2017
Featured Work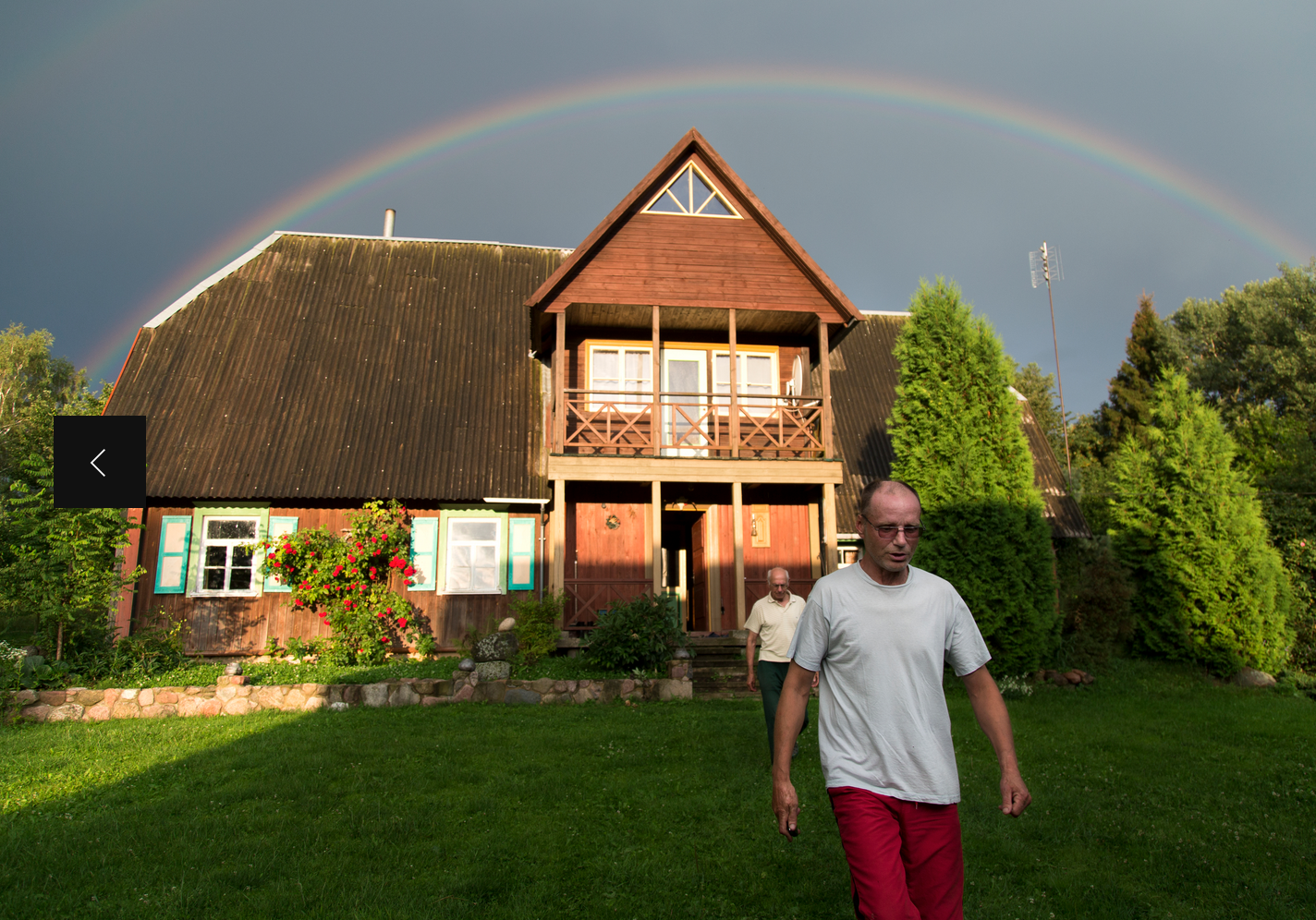 Senior Capstone
Rugile Kaladyte
"Everything is Good" is a senior capstone project by Rugile Kaladyte that explores her relationship with her father in Lithuania.
View More

about Senior Capstone
Photographic Arts 2
Undergraduate CIAS students
Photographic Arts 2 is the second installment of the introduction of photography at the College of Art and Design. Students develop their basic studio lighting skills and begin to focus on a self...
View More

about Photographic Arts 2