Alumni spotlight: Melissa Huang '14
Graduate's latest career feat is a solo exhibition at an Atlanta museum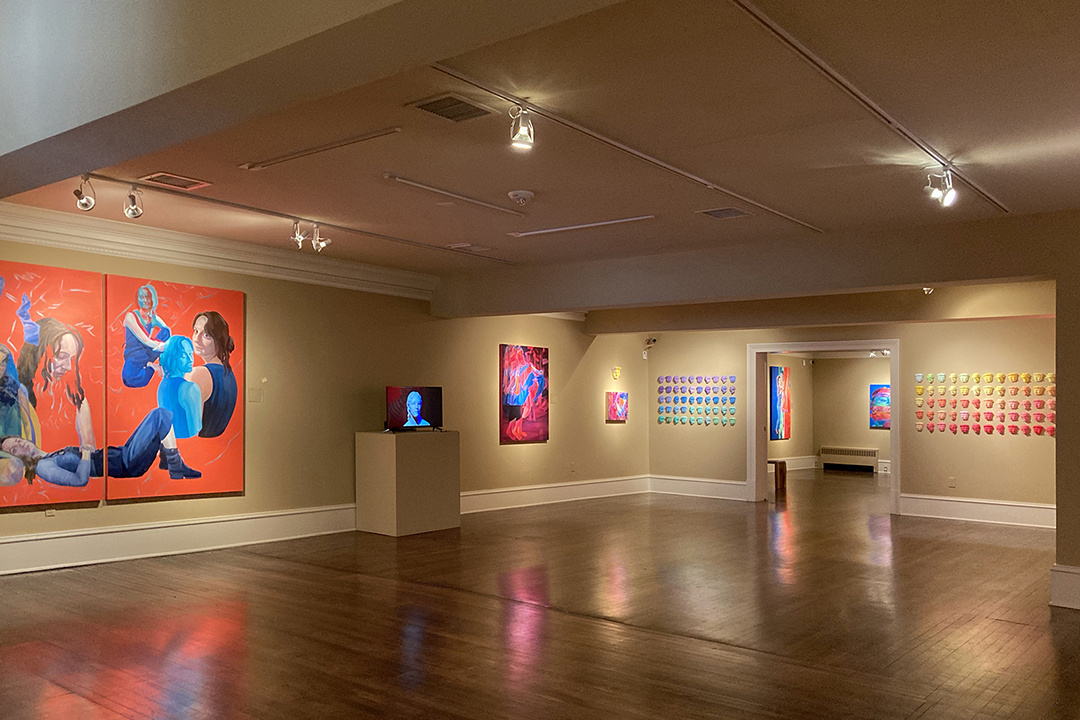 Between her work as a versatile artist, in galleries and archives and as an appraiser, Melissa Huang '14 (Fine Arts Studio) has fully immersed herself in the world of art.
"I tried a lot of different things immediately post-graduation and can say that I learned something useful from every opportunity," said Huang, a Chicago native. 
Huang's surreal oil paintings, prints and sculptures explore multiplicity of identity. Her diverse portfolio has been exhibited in solo and group exhibitions across the U.S. and internationally, in South Korea and Japan. Most recently, close to 30 of her works — mainly paintings, along with complementary video and sculpture — are featured in "Another Day, Another Girl," a solo exhibition at Marietta Cobb Museum of Art in Atlanta. 
The show is scheduled to run through March 21. Huang said her paintings are mostly self-portraits with multiple glitched views co-existing and interacting within one image. 
"The show explores digitally constructed bodies and identities," Huang said. "We're spending more time than ever online, and that's had a huge effect on how we view and present ourselves. We build versions of the self that exist solely in a digital space catered to a virtual audience: Do I look fun enough? Pretty enough? Fashionable enough? 
"We curate away our perceived flaws. The connection to what we understand as our 'real' self is weakened, and the fragmentation of our identity leads to confusing feelings of desire, failure and dissonance."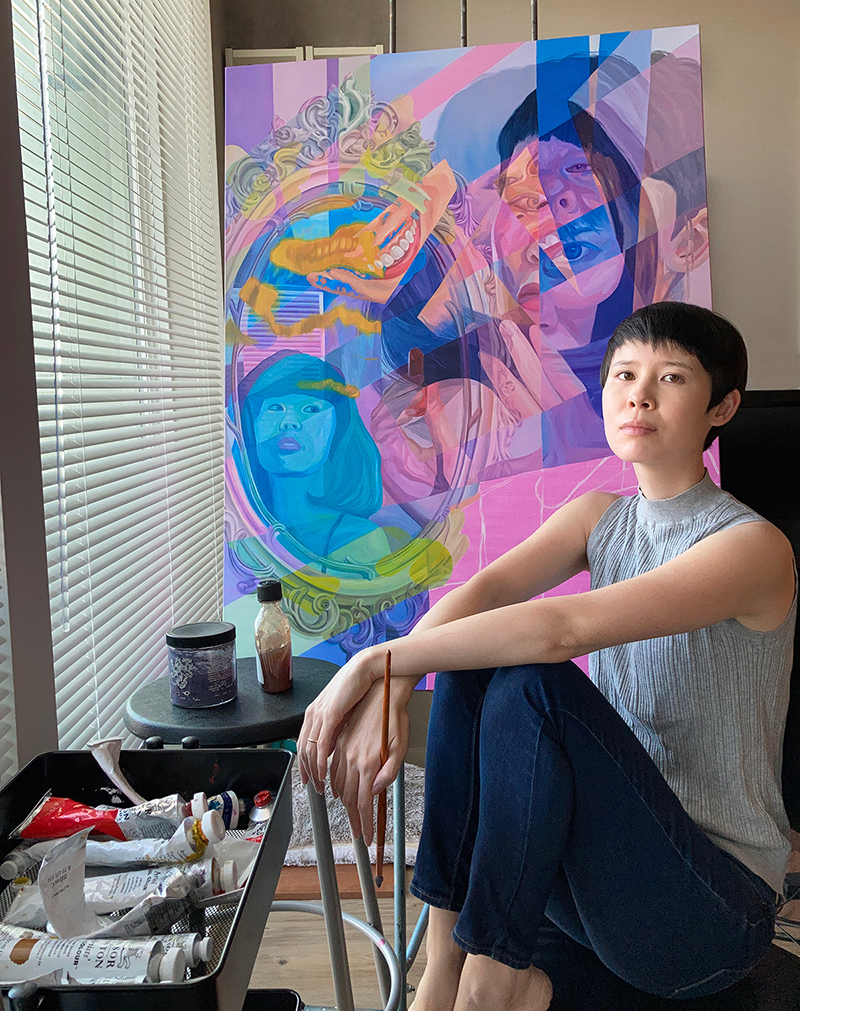 In addition to being an internationally exhibiting artist, Huang's background spans a variety of areas. 
She is an appraiser of fine art with professional experiences working in galleries and alongside fellow artists, as well as teaching as a graduate assistant in pursuit of an MFA in Drawing and Painting from Georgia State (expected graduation in spring 2021). 
Huang was a gallery assistant from 2014-17 at Main Street Arts, a Clifton Springs, N.Y., gallery run by RIT alumni Bradley Butler '10 MFA (Fine Arts Studio) and Sarah Butler '08 (Graphic Design). She also spent a year at Bausch + Lomb cataloging the archive and organizing a permanent exhibition from the collection, and is a founding member of Politits Art Coalition, a Rochester-based feminist art group that exhibits collaboratively and curates an annual Women's Work show. 
"I think the most valuable advice I can give to young artists," Huang said, "is do as much as you can. Jump on that opportunity. You never know what will open a door for you down the line."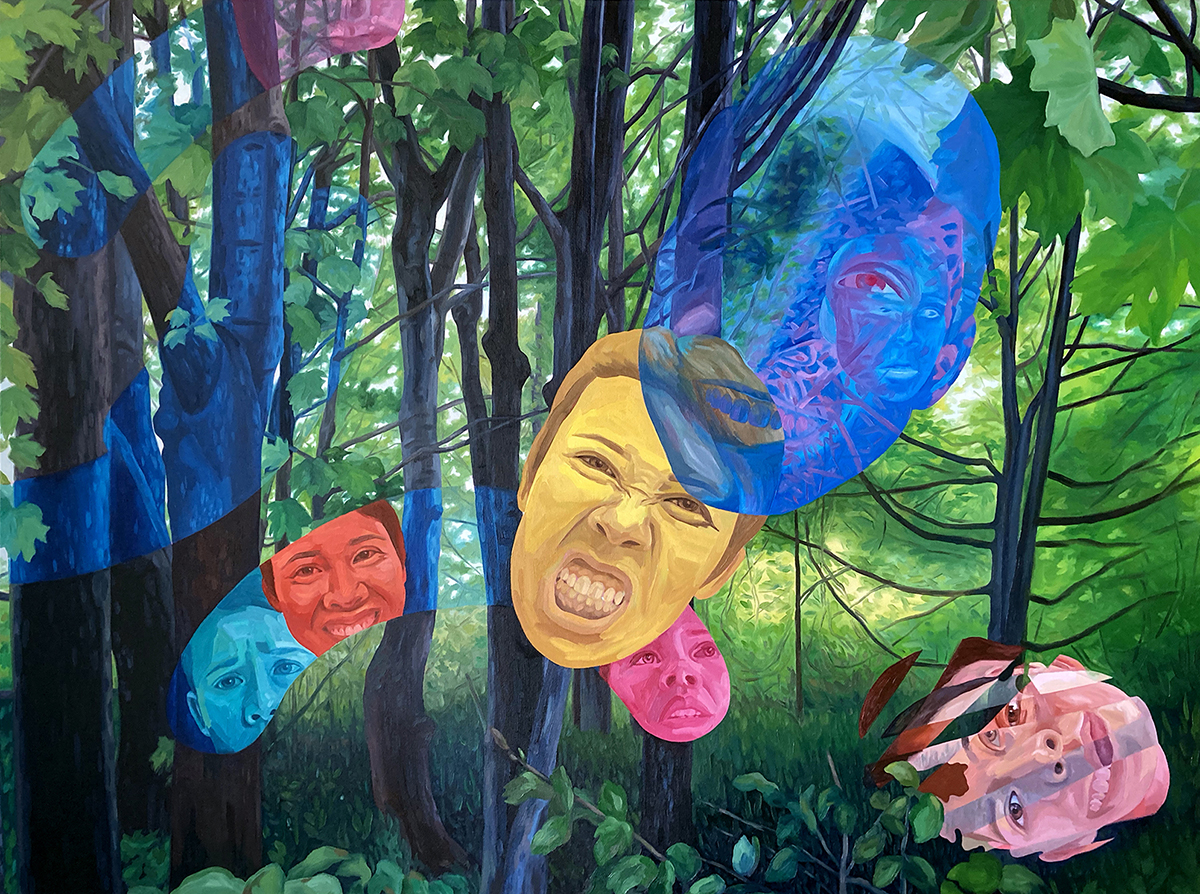 Huang considers herself lucky for the exposure to various facets of art, but it's the result of resolute passion and talent. 
She worked with Rochester-based art appraiser Roslyn Goldman from 2013-18 on the recommendation of Professor Alan Singer, who also later informed her about the opportunity at Main Street Arts.
"One of the most important things I realized during this time period in Rochester is that I love making connections for myself and others," Huang said. "An artist friend once told me that I was a 'magnet for art opportunities' and I took a lot of pride in that. It's one of the reasons I'm hoping to teach in the future. I love working with young artists both in teaching them new skills and helping develop their career."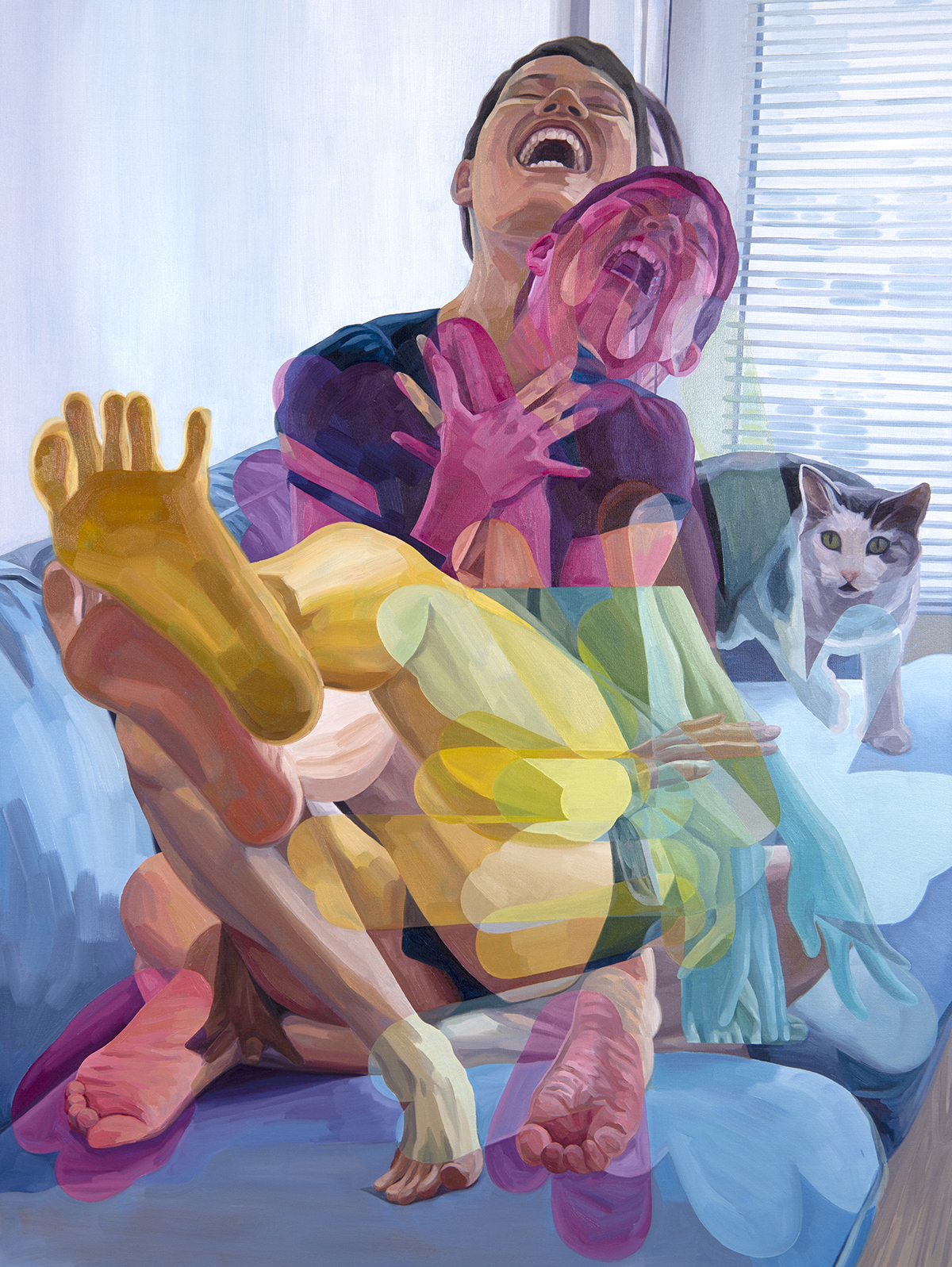 Originally an Illustration major at RIT, Huang said her first-year Foundations classes made her realize her true interests would be found in the Fine Arts Studio BFA, now called Studio Arts. The program allows students to explore options such as expanded forms, painting, printmaking and sculpture. 
Huang gravitated most heavily to painting, but took advantage of the BFA program's curriculum flexibility. She credits Singer and fellow faculty Professor Elizabeth Kronfield and Associate Professor Clifford Wun with being instrumental in discovering her artistic voice.
"I'm thankful that RIT prepared me in a number of areas," Huang said. "RIT introduced me to so many new mediums: painting, printmaking, sculpture, digital basics. I've found all of these things useful in my career as an artist. It's helpful to have familiarity with many different areas early on as it can spark interdisciplinary ideas and exploration."
Topics