Art education program earns Excellence in Student Learning Outcomes Award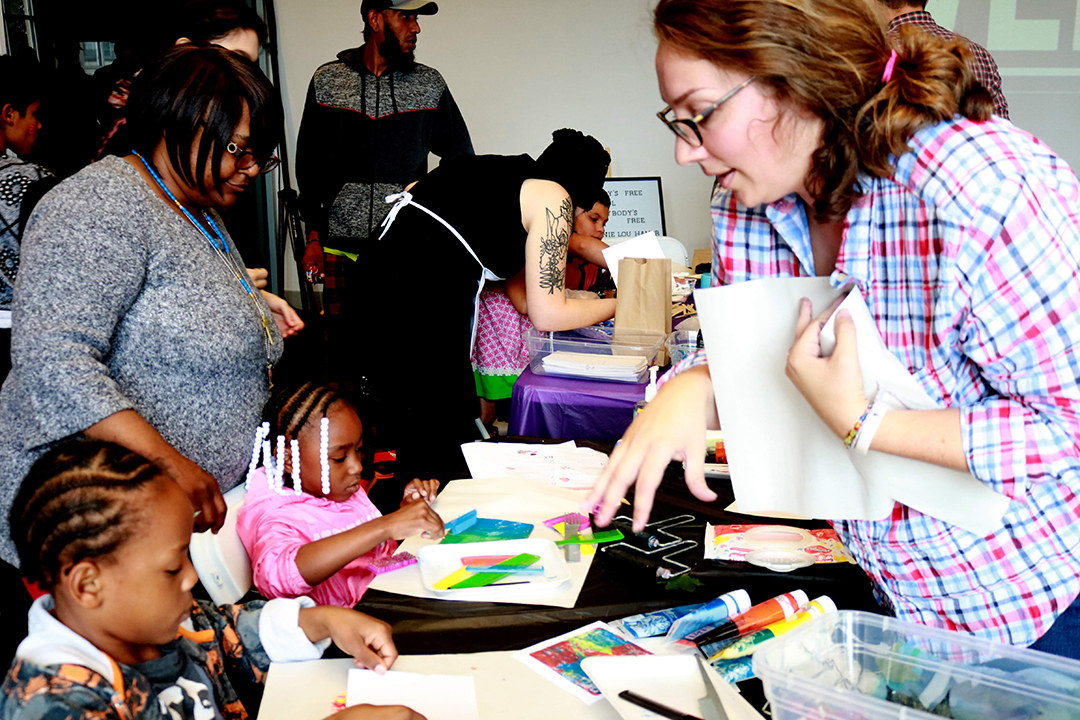 RIT's master of science for teachers in visual arts-all grades (MST in art education) has been selected as the recipient of the university's 2019 Excellence in Student Learning Outcomes Award. 
The honor annually recognizes an academic degree program that is committed to best practices in assessment, improving student learning and continuous program involvement, according to the Division of Academic Affairs' website. The program will receive $4,000 for use during the 2019-2020 fiscal year.
Headed by graduate director Lauren Ramich, the one-year, accelerated program prepares graduate students to teach the next generation of artists while honing their own creative abilities. Other faculty in the program are experienced K-12 teachers and administrators: Robert Antonucci, Melanie Martinek and Dr. Janet Gibbons Morris.
"We are very grateful to receive this acknowledgement for the MST program," Ramich said. "It is a reflection of our student, faculty, administration and staff's ongoing commitment to excellence, best practices and achieving high benchmarks through constant reflection and assessment."
Upon graduating, students find themselves equipped with the skills to teach kindergarten through 12th grades due to the nationally accredited program's focus on pedagogical studies, studio inquiry and student teaching.Students take on specialized coursework that provides enriching experiential learning and community outreach opportunities. 
"The MST program has prepared me for a career as an artist-educator by placing me with carefully selected cooperating teachers for my student-teaching experiences," MST student Brittany Arnold said. "These successful and established teachers have pushed me to be a better educator."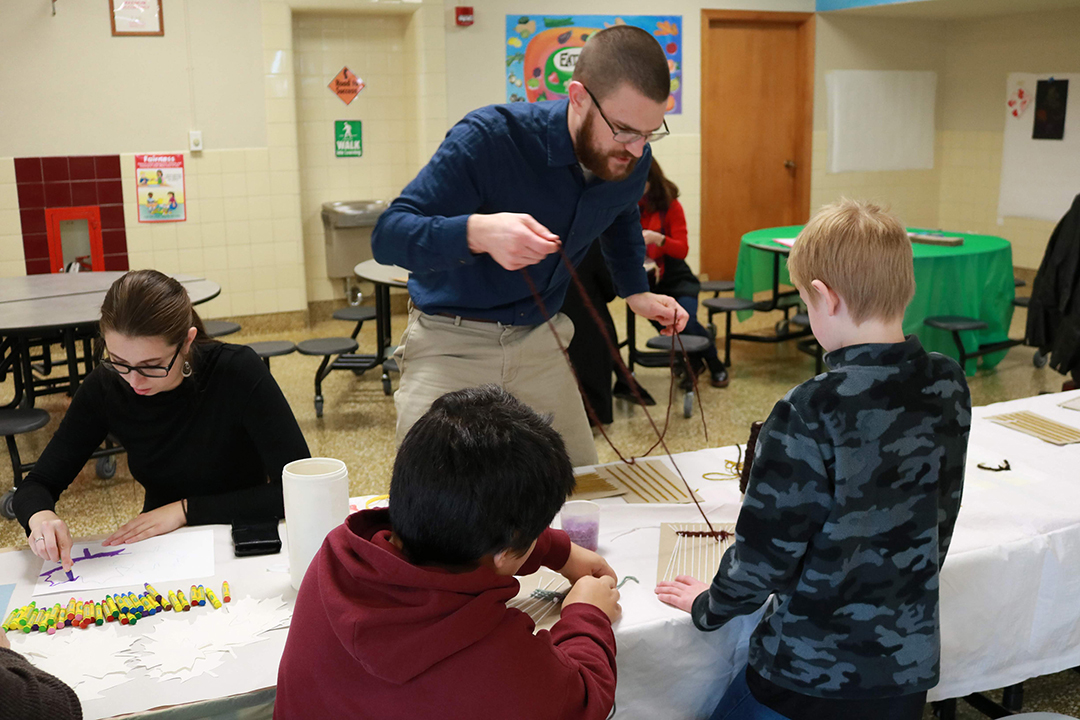 In addition to two required student teaching placements, artist-teachers in the MST program participate in program-wide initiatives that engage partner organizations. 
Past community-based projects have included leading art workshops for youth at the Joseph Avenue Arts and Culture Alliance and the Compeer Rochester Adult Program, which pairs volunteers with adults living with mental health challenges. Other recent community partners are the Seneca Art and Culture Center at the Ganondagan State Historic Site and the Memorial Art Gallery. 
"The MST curriculum is constantly evolving; it teaches us relevant topics, issues and standards in education," MST student Theresa Dunlavey said. "It's able to do this because the instructors are either still working in, or are involved in some fashion in the public school system. In addition, the instructors fully support the MST students by cultivating an environment of deep respect. They have extremely high standards, hold us accountable and push us to do the very best work possible."
Alumni have gone on to hold artist-teacher jobs globally, such as Gretchen Ettlie '04 (Macau, China) and Heather Leck-Leonard Potwin '11 (Hong Kong), as well as regionally and around the U.S. More than 90 percent of alumni from the last three years are working full-time as artist-teachers or in a related field, according to Ramich. 
"The MST program was both rigorous and supportive," said Ettlie, an adjunct faculty in RIT's School of Design and teacher at Small Fry Art Studio in Rochester. "The course material and student teaching placements covered everything I needed from lesson development and classroom management to assessments. The small cohort was a great place for built-in peer learning. It prepared me for what has been a rewarding career as an art teacher."
Program faculty are set to accept the Excellence in Student Learning Outcomes Award at a ceremony on Tuesday, April 16.