Ceramics alumna enjoys a life dedicated to art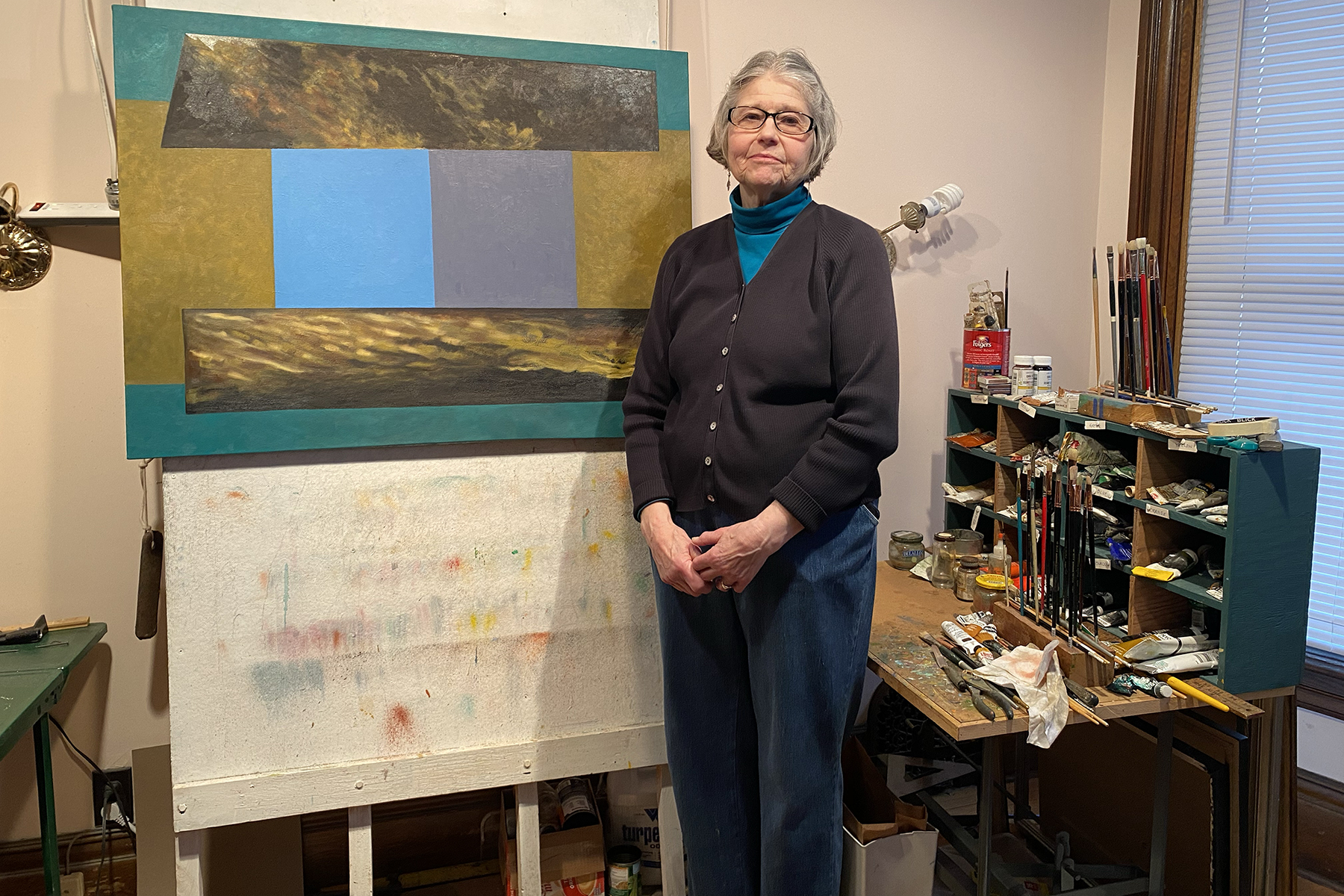 Tarrant Clements '68 MFA (ceramics) seldomly titles her artworks.
She doesn't want to rob the viewer of the pleasure of establishing their own relationship with the work. That philosophy aligns with the content of Clements' art, non-objective in nature, with a purity inspired by early mankind such as cave paintings, ingenious peoples, and early Greek civilization. 
"I'm drawn to the emotional content within the marks they made," Clements said. "They are often sparse and decisive." 
Clements, across the many mediums she works in, is focused on different forms, techniques, and shapes that complement each other in uncommon ways — in ways that amuse her.
"I ended up making mainly non-objective things because I'm not looking to replicate the world around me," Clements said.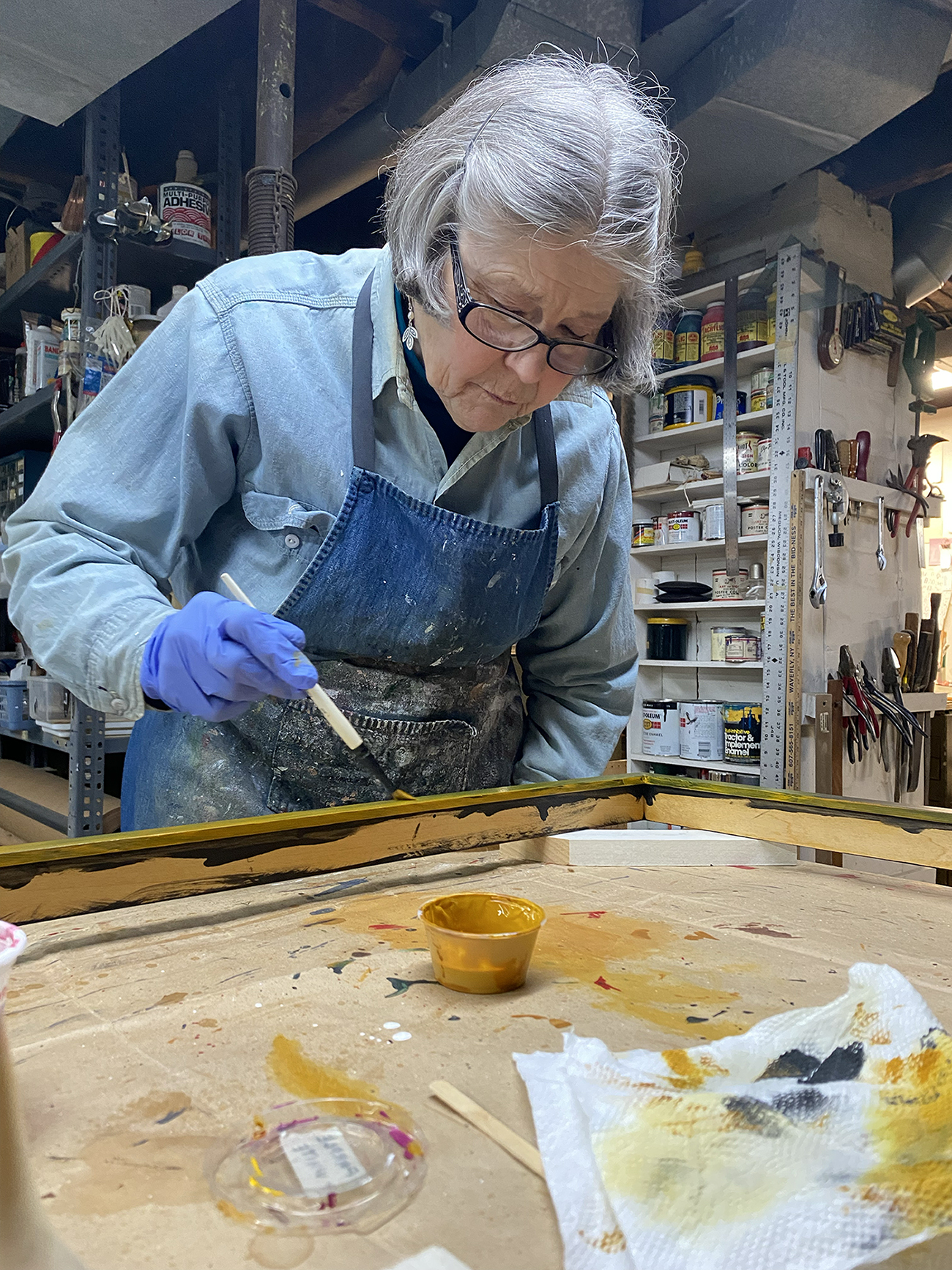 Over the years, Clements has established herself as a respected painter, printmaker, potter, and sculptor, switching mediums when she senses a creative block approaching. 
"Let's say I'm painting," Clements said. "I'm excited about it and working, and then I'll hit a lull at some point. That's a tough time for most artists. What I usually end up doing is moving to a different medium, which helps to jog and refresh my thinking."
Clements' artistic stamina is sustained by a lifelong curiosity that her artist mother, Eleanor King, instilled in her. 
Copper enameling, sewing doll clothes, oil painting, and pottery lessons were childhood hallmarks. From there, it never stopped for Clements, a true lifelong artist willing to continuously expand her practice. 
More than 20 years into her career, she attended BOCES to learn how to weld and create steel sculpture. Around the same time, she began doing more printmaking and became an active member of the Rochester Print Club. 
"I'm motivated by trying things out," she said. "New materials, new tools, and new skills have always been a driving force."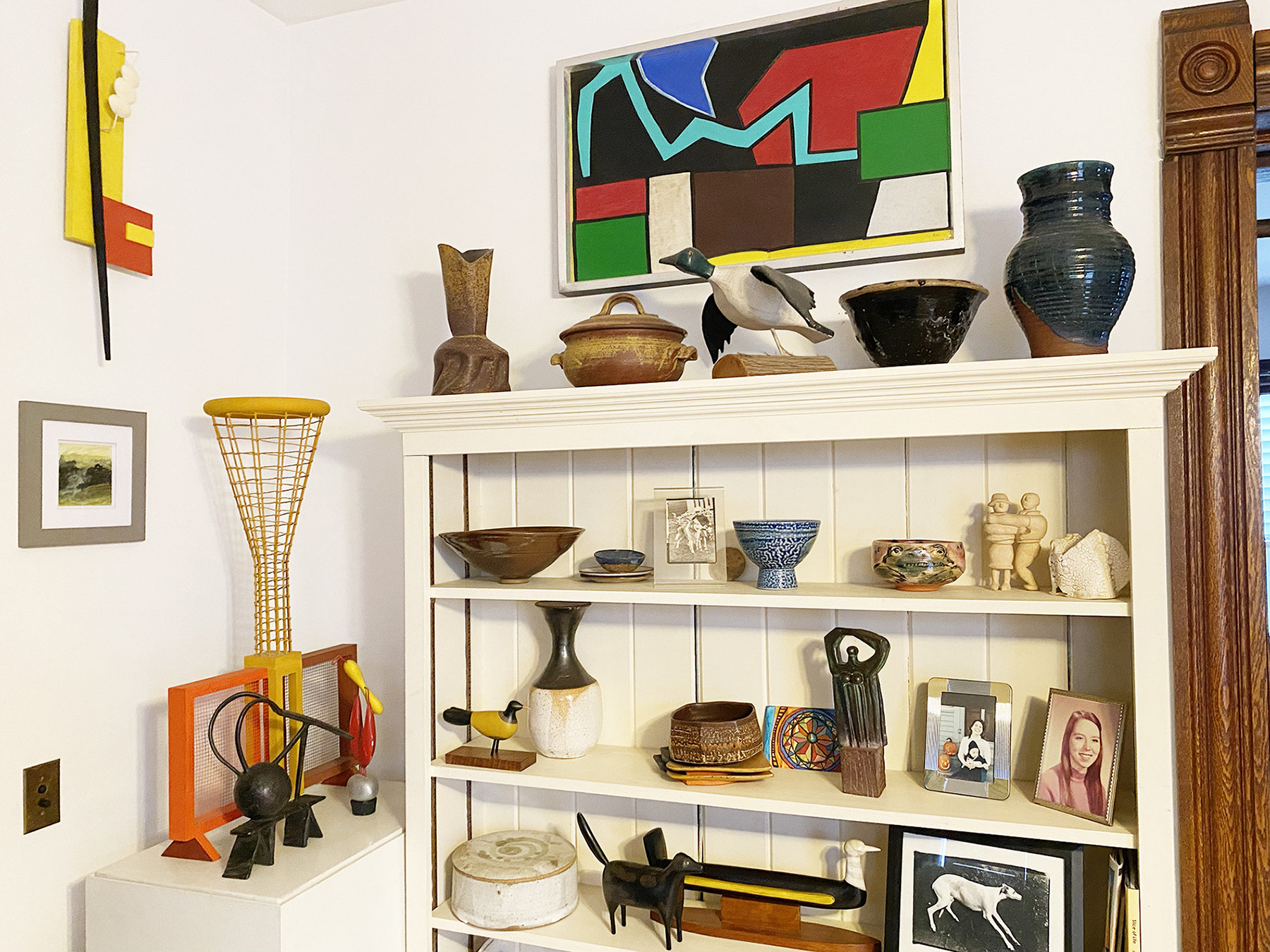 Clements surrounds herself with inspiration. Her house and studio — clad in wall-to-wall, ceiling-to-floor works of art — doubles as a museum. The paintings, prints, sculptures, pottery, and furniture created by herself, her late husband Jacques '67 MFA (painting), her mother, and other artist friends are the defining characteristics of each room.
Clements' vast collection provides a stimulus with personal meaning.
"It's extremely important to not just be looking at my own work, but to be seeing things from other cultures and other people," Clements said. "It's part of the joy of living to have visual things that are in your life."
Clements met her husband Jacque when they were both graduate students at RIT. They devoted their lives to each other and their art, teaching one another their techniques and learning new mediums like woodworking together.
Both spent a portion of their careers teaching — Tarrant taught at Nazareth College and in the Rochester City School District.
"That's what made us happy, to be doing those things," Clements said. "We both worked seven days a week."
Clements attended RIT when the campus was downtown, and made visits to nearby Shop One part of her regular social calendar. 
Shop One was founded in 1953 by RIT School for American Craftsmen (now School for American Crafts) faculty Jack Prip, Tage Frid, Frans Wildenhain, and Ron Pearson. Offering an environment where customers could visualize unique objects in their homes, Shop One helped carry the torch for modern crafts. After it opened, the RIT shop was among just a handful in the country to exclusively sell handmade, one-of-a-kind pieces of craft and art.
Clements would interact with other artists and marvel at the exhibitions and displays.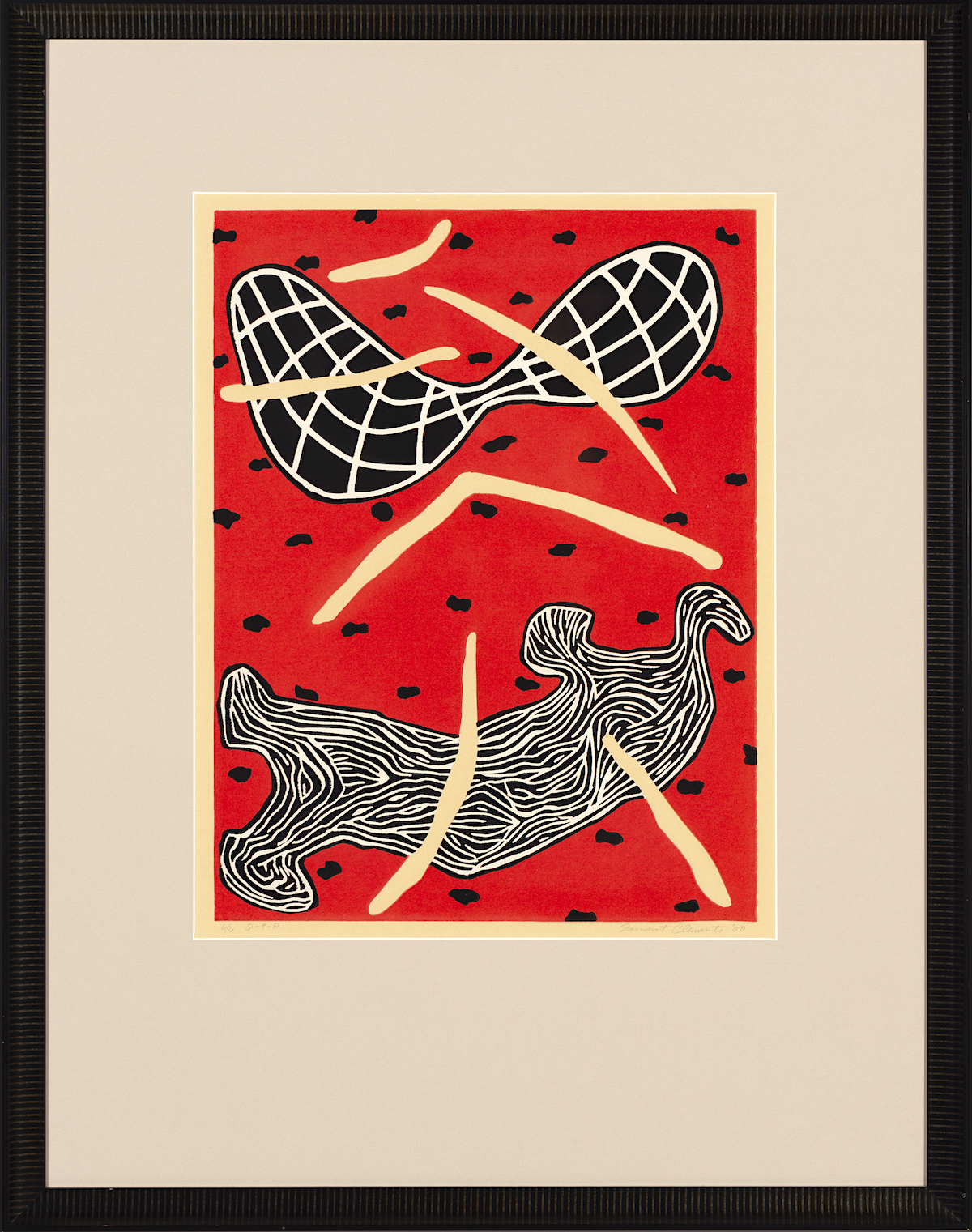 Today, Clements is among the artists who have a selection of work available through Shop One, now in Global Village on the RIT campus. The shop still offers an array of handmade ceramics, blown glass, textiles, jewelry, furniture, fine art, photography, and designs for modern living.
"It's an opportunity to see a certain quality of craftsmanship that is not available to everybody, everywhere," Clements said.
Clements has exhibited her work widely, and has works in the collections of the Elmhurst Art Museum in Illinois, Rochester's Memorial Art Gallery, and RIT's University Gallery and Shop One.
In 2019, Clements, Jacque, and a group of fellow RIT alumni and faculty from the 1960s convened for a group exhibition in University Gallery titled "Renewable Futures." The show celebrated 18 artists who shared a connection through their friendship and contributions to a robust Rochester arts scene that continues to thrive.
"That was just a slice of the art community in Rochester," Clements said. "I really think Rochester is a very rich art community, and always has been. I enjoy belonging to it."
Video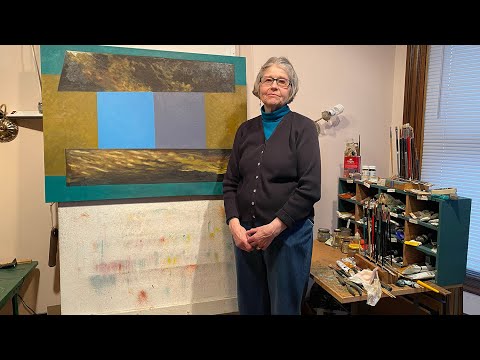 Topics