Food and art connect couple over Zoom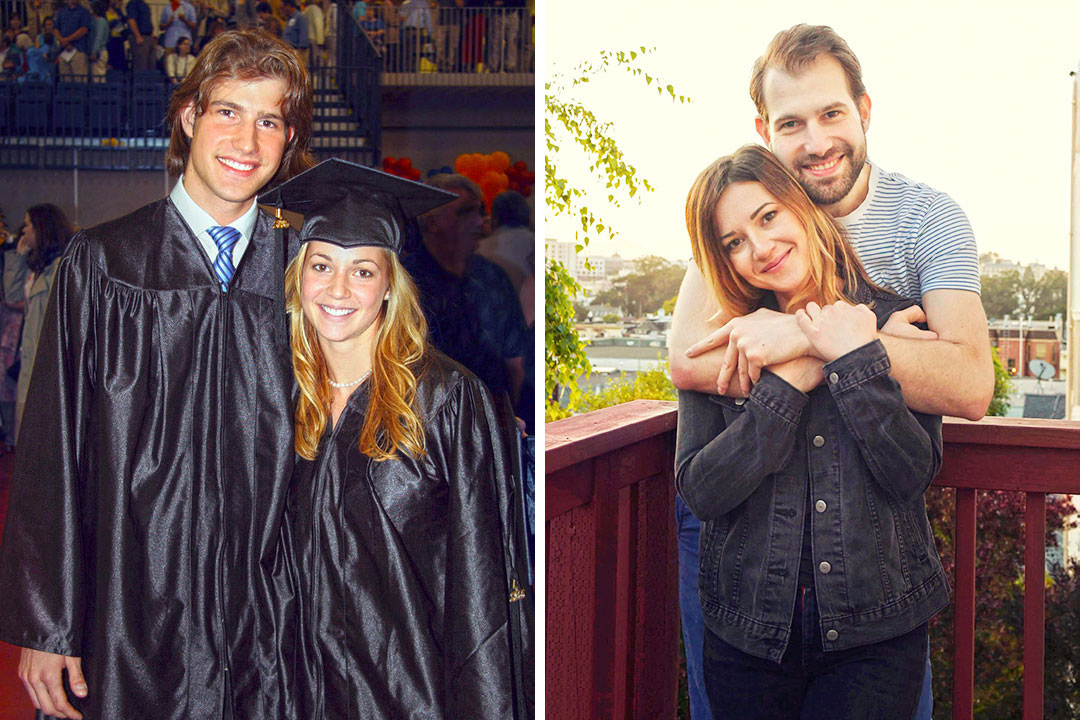 Finding love on Zoom sounds like a pitch for a romantic comedy, but it's reality for two alumni who began their relationship during the COVID-19 pandemic.
Pari Dukovic '06 (professional photographic illustration) and Pinckney Templeton '06 (graphic design) met in college and, over a decade later, they reconnected and started a family together. Their story began when they met in an art history class at RIT.
"Pinckney was always taking such good notes. She knew all the answers during class, and I thought she was really cute too, so I asked if we could study together," said Dukovic.
Templeton was skeptical but said yes.
"I'm not an idiot. A guy can say he wants to study with you, but does he really?" said Templeton. "But Pari was actually very serious about studying. He really did want to read my note cards and go through the material together, so that's how we connected."
The pair never dated during college. Templeton said the only proof that they crossed paths was a photo from graduation. She held on to it for years, never realizing how significant it would become.
By March 2020, Templeton owned a ceramics studio in San Francisco, and Dukovic made a career as an award-winning photographer in New York City. When the world shut down that month due to the COVID-19 pandemic, they reconnected on Instagram. They both were quarantined alone, and Dukovic proposed that they catch up on a Zoom call.
"I remember on that first Zoom call she was sitting at her kitchen table. The way her laptop was positioned, it was like a flashback of us studying together in the library," said Dukovic.
While Templeton was nervous to talk again, her anxieties quickly vanished.
"We hadn't had a conversation for years, and people can change," said Templeton. "But I swear we got on Zoom and he smiled that same caring, warm, happy smile from college and I just knew he was the same."
They continued to date via Zoom, many of the dates revolving around food. Templeton showed Dukovic how to cook, and they would theme dinners around art history topics, an homage to how they met.
"The big thing with dating over Zoom is there's no added pressure about picking the restaurant, wondering what am I going to look like—it's just really getting to know each other," said Templeton.
After a few months, Dukovic moved across the country to live with Templeton and her beloved dog, Peppercorn.
At the end of the summer of 2020, just over 14 years after graduating, Dukovic and Templeton got married. The pair purchased a house in New Jersey and, in October 2022, their daughter, Minoa, was born.
"It was stressful at times for sure, but luckily it was the middle of the pandemic," said Dukovic. "We had all the time in the world to deal with these things, and now we have this new life together."
Topics