School of Photographic Arts and Sciences

School of
Photographic Arts and Sciences
Overview
The School of Photographic Arts and Sciences molds imaginative visual artists, practitioners, and technologists through its programs that explore the depth and scope of contemporary imaging practices today and into the future. A more than 93 percent job placement rate demonstrates the programs' career-focused curriculums that prepare students for success in a variety of fields, including biomedical photography, photojournalism, advertising, media design, moving media, and much more. Here, photography is taken to ambitious levels to create an environment where innovation flourishes. Our prominence derives from professional courses of study as well as a one-of-a-kind educational community that consists of critically regarded faculty, state-of-the-art facilities, an unmatched repository of equipment, and co-operative education and internship opportunities.
With a legacy more than 100 years in the making, the School of Photographic Arts and Sciences is critically regarded as an educational leader in the professional study of photography and its multiple practices. The school's high rankings from leading college guides, industry leaders and internationally respected publications include the MFA in photography and related media's No. 6 position U.S. News and World Report's ranking of graduate photography programs. The school also recently received a $3.5 million gift from alumnus Chance Wright — which is being used for facilities renovations that will allow RIT to continue growing as one of the world's premier education and research centers in contemporary image creation. 
28
Fully equipped studios for students to utilize, creating a professional environment for photoshoots.
200
More than 200 elective and core courses are offered at the undergraduate level.
14
Ten photography alumni have combined to win 14 Pulitzer Prizes.
---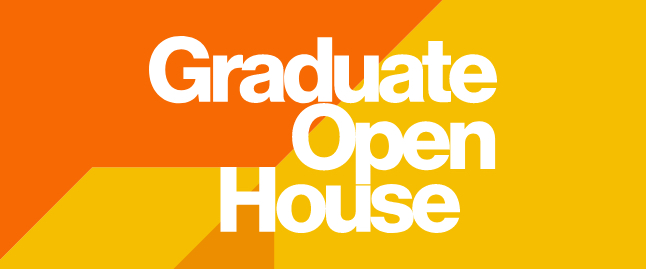 ---
Join us virtually.
Dive into graduate academics and research to expand your future career opportunities.
---
Featured Work
Portrait Photography Light
Students
Below is a selection of images created by Advertising Photography and Visual Media students for their final assignment in senior lecturer Clay Patrick McBride's Lighting Control and...
View More

about Portrait Photography Light
Renowned Editorial and Commercial Photographer
Clay Patrick McBride
Senior Lecturer Clay Patrick McBride is an editorial and commercial photographer celebrated for his portraits of world-class athletes, musicians and celebrities. He has captured portraits of the likes...
View More

about Renowned Editorial and Commercial Photographer
Archival Pigment Prints
Robert Stone
"In 'Epilogue to Resonance,' I was responding to the collective events contained within the early part of 2020. It was not one thing, but the emotions that encapsulated my being. My photographs are an...
View More

about Archival Pigment Prints
Featured Profiles
Multimedia Storytelling
As a photojournalist for a major daily newspaper, David Wallace '01 Photojournalism Option (Photographic and Imaging Arts BFA) has produced compelling stories honored with prestigious awards.
View More

about Multimedia Storytelling
Imaging Technologies Expert
After graduating, Paul Reichert '01 (Imaging and Photographic Technology; now Photographic Sciences) joined the Photography and Television (Photo/TV) Operations group at NASA Johnson Space...
View More

about Imaging Technologies Expert
Undergraduate Programs
The photographic and imaging arts BFA program (with options in advertising photography, fine art photography, photojournalism, and visual media) promotes the creation, editing, and presentation of images in still, moving, and multimedia formats. The photographic sciences BS program (with options in biomedical photographic communications and imaging and photographic technology) prepares students for careers in healthcare and at scientific, forensic, and imaging technology companies.
Graduate Programs
Students in the photography and related media MFA program study fine art practices with the goal of nurturing artistic individuality through extensive study of art practice, criticism, and aesthetics. The program is a professional two-year course of study in fine art photography, digital imaging, and moving media. In the 2016 U.S. News & World Report rankings, RIT was fourth nationally among graduate schools offering the fine arts specialty of photography.
In the media arts and technology MFA program, you will learn to leverage emerging technologies to your advantage. With a management focus, technical expertise, and comprehensive knowledge of how to drive the graphics process from concept through completion, you will be an attractive prospect in a wide range of industries, including education, engineering, marketing, research science, human resources, public relations, and more.
The imaging systems minor offers students an introduction to the business and technology of photographic imaging services. Courses cover digital imaging capture systems, professional practices, output technologies, color management, and imaging workflows. The minor provides the foundation students need to pursue opportunities in photo technology management, color workflows, technical support, digital imaging technology, and sales for photography and imaging manufacturers.
Learn More

about Imaging Systems Minor
The photography minor explores the diverse subject of photography from either an art or science perspective. Students develop both technical and aesthetic skills needed for creative, communication, or scientific applications. Students choose one of the following areas of emphasis: general photography, fine art photography, photojournalism, or photo sciences. Course selections are based upon career goals and aspirations, personal interests, and the availability of photography courses. Courses are selected from the School of Photographic Arts and Sciences's comprehensive portfolio of offerings in photographic sciences, photojournalism, applied photography, and fine art photography.
Learn More

about Photography Minor
Facilities
With professional-level resources and access to industry-standard equipment, our photography facilities are regarded as some of the best in the country.
Day of Photo
The School of Photographic Arts and Sciences hosts a Day of Photo event each year, allowing prospective students to gain insights from current students and award-winning faculty and alumni, learn about our facilities and much more.
Photography Blog
For a deeper look at the School of Photographic Arts and Sciences and its students, faculty, alumni and facilities, visit our blog!
Student Resources
For internal College of Art and Design resources such as academic information, forms, FAQs and more, visit inside.cad.rit.edu. For information about academic advising, visit here.