Graduate students create family visitor kits for George Eastman Museum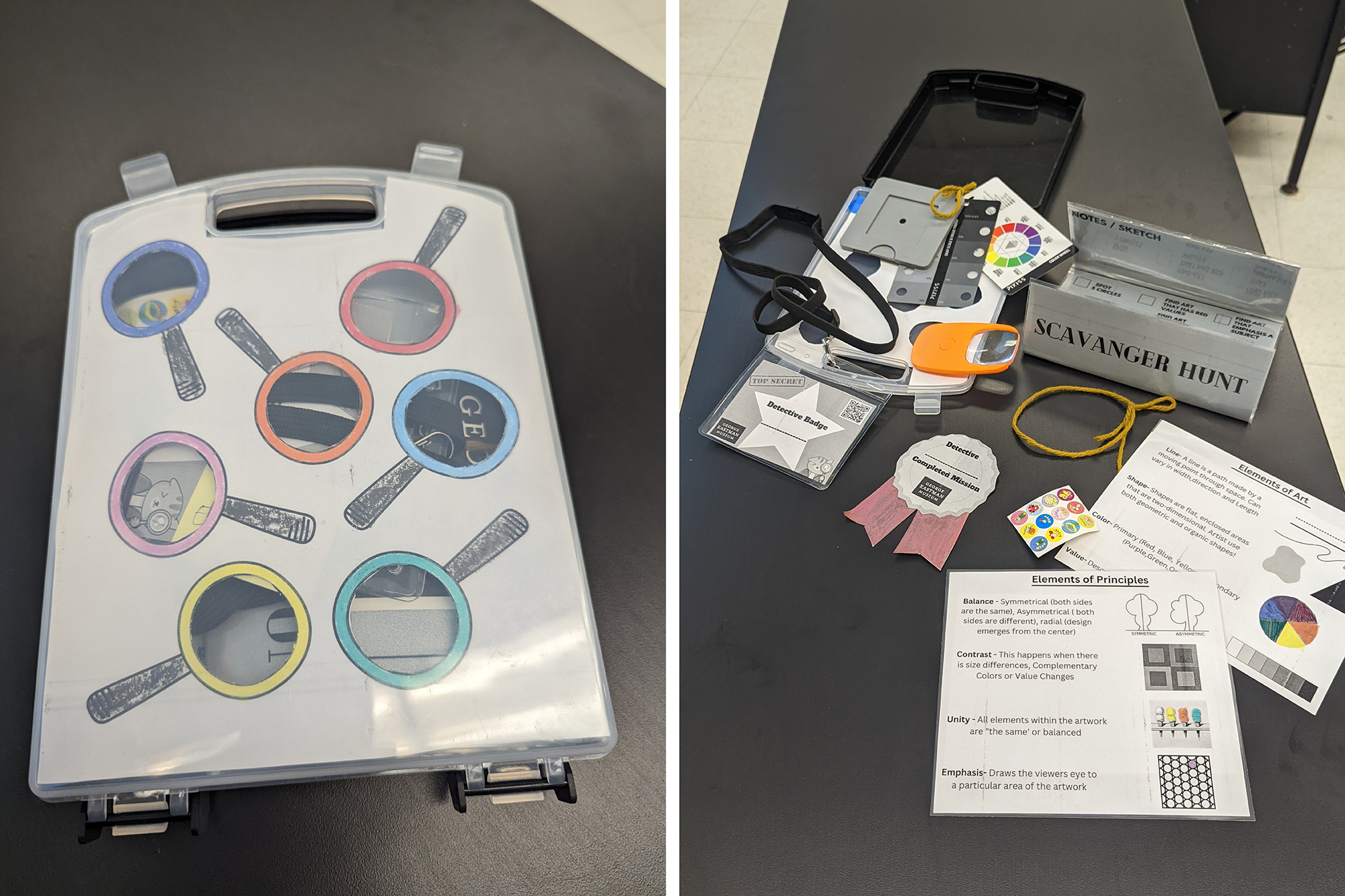 Growing up in Rochester, Anna Henry '23 MST (visual arts-all grades) is keenly aware of the George Eastman Museum's status as an eminent photography and film resource. 
A class project this fall allowed Henry and peers to help ensure the next generation shares that same appreciation.
Graduate students in RIT's visual arts-all grades MST program collaborated with the Eastman Museum to design family visitor kits for the world's oldest photography museum, which also holds one of the oldest film archives. They worked in pairs and trios to present ideas and prototypes to Suzanne Kolodziej, the museum's educator for K-12 and families. 
Kolodziej saw a need to offer kits with tangible props that encourage kids (ages 4-13) and families to engage more deeply with the museum's photography exhibits.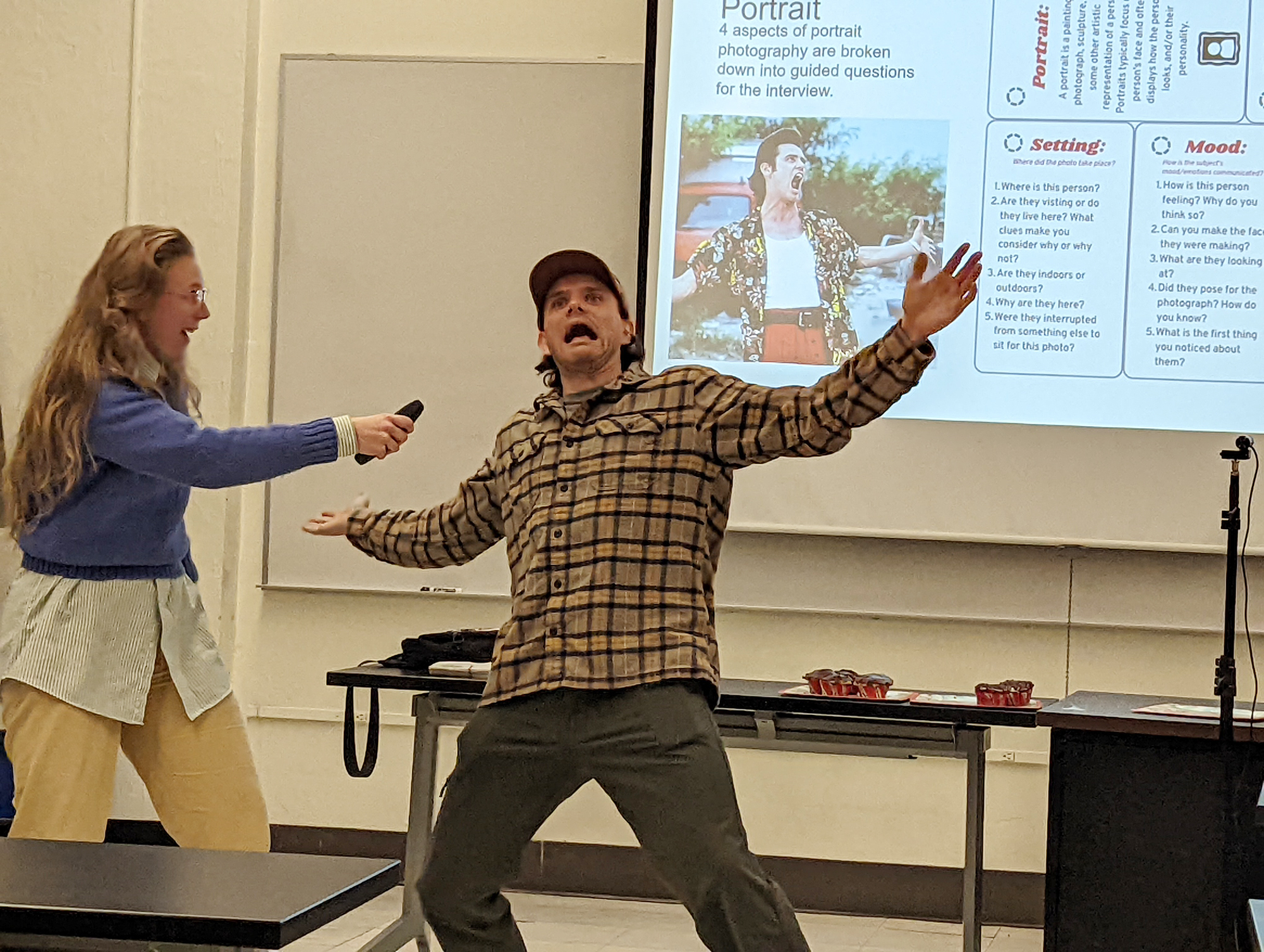 The proposed kits were based on the idea of "reading a photograph." They are meant to educate children and families on evaluating photographic properties like color, value, contrast and composition in a fun and engaging way. 
Prompts within the kits send children on an educational journey, learning about different photographs through role playing, a scavenger hunt and other interactive experiences. In addition to the students' original ideas, all kits included image-assessment tools: a color wheel, grayscale card and viewfinder. 
"Designing these activities for young children might instill an early sense that photography is art," Henry said. "Just because taking photographs is accessible with our phones on hand, doesn't mean we know how to use language to unpack the story behind the photograph — or connect several pieces in a whole gallery space. 
"It is exciting to think my group and I might have a part in inspiring young museum-goers to learn to look in a playful, memory-making way."
The aim with the visitor kit program is for families to have an experience as enriching as the photographs themselves.
"The idea of it is the interaction, so families have a means to approach an image and think about reading an image," Kolodziej said.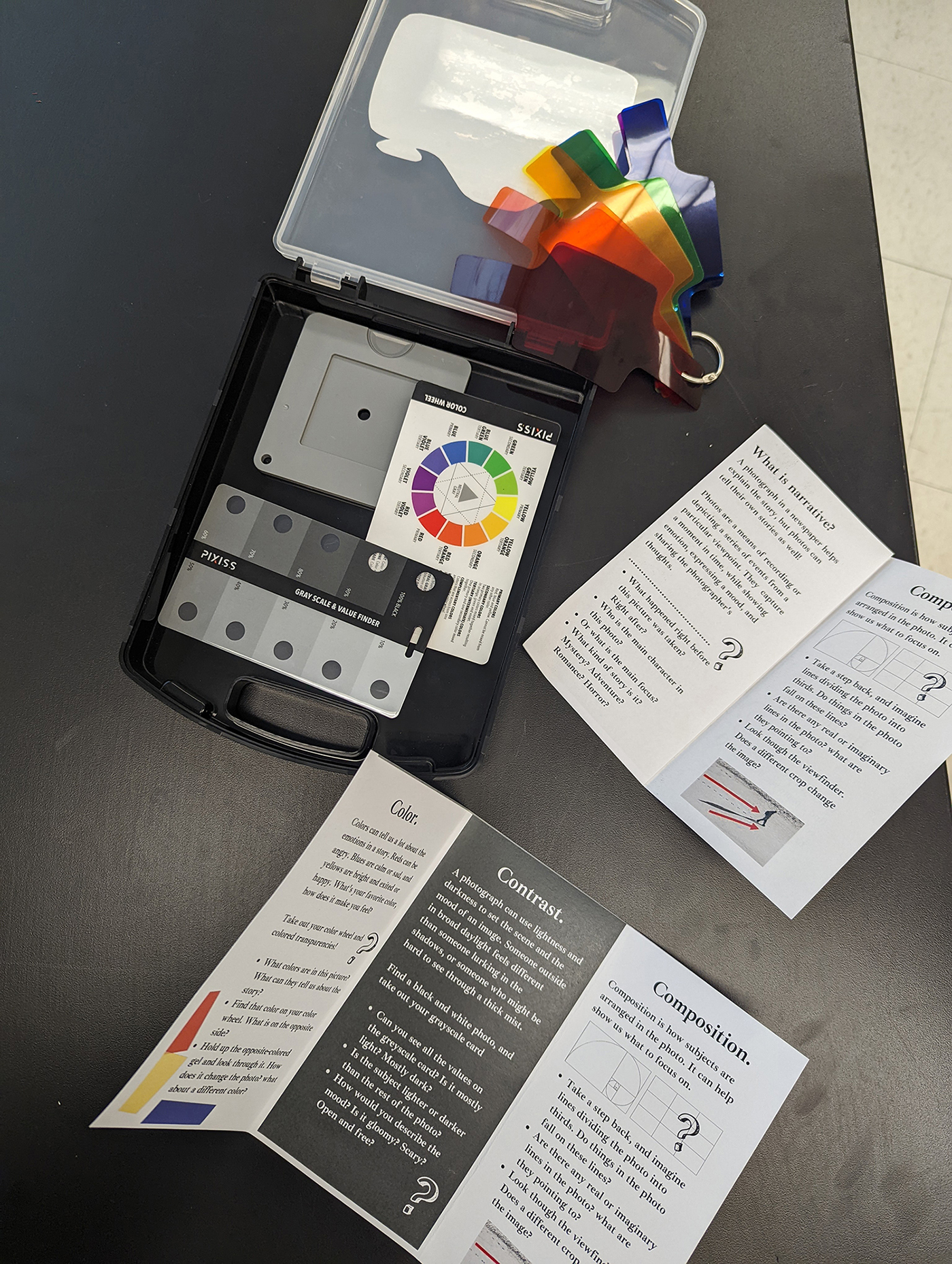 In researching existing visitor programs in other U.S. museums, Henry and her group were attracted to a trend of embracing play when viewing photographs. Their multi-layered kit included a memory game in which kids have 30 seconds to study a photograph. They are then interviewed by a parent/guardian-turned-reporter about the piece for a fictitious news report.
"The role of a reporter is open-ended enough that it meets the educational needs of children with varying abilities," Henry said. "I wrote the reporter prompts in a way that builds the skill of observation, without kids realizing they are tackling sophisticated concepts within the medium of photography, using the elements of art and principles of design."
Sample photographs — filtered into four photographic categories: portrait, landscape, still life and photojournalism — are printed on the card prompts to present a peek at the comprehensive collection.
"By including the acquisition number with the chosen photographs, I hoped to highlight the thousands of additional items not on view but in the possession of the museum," Henry said.
Kolodziej said the plan is for select families to test drive the prototypes and provide feedback. The Eastman Museum team would then incorporate the most effective elements from each into a final kit made available to future visitors.
"Working with one of the greatest photography and film museums (if not the best) in the world is just an amazing opportunity," said Lauren Ramich, visual arts-all grades graduate program director. "Our candidates are becoming part of something that will have a lasting impact in our community."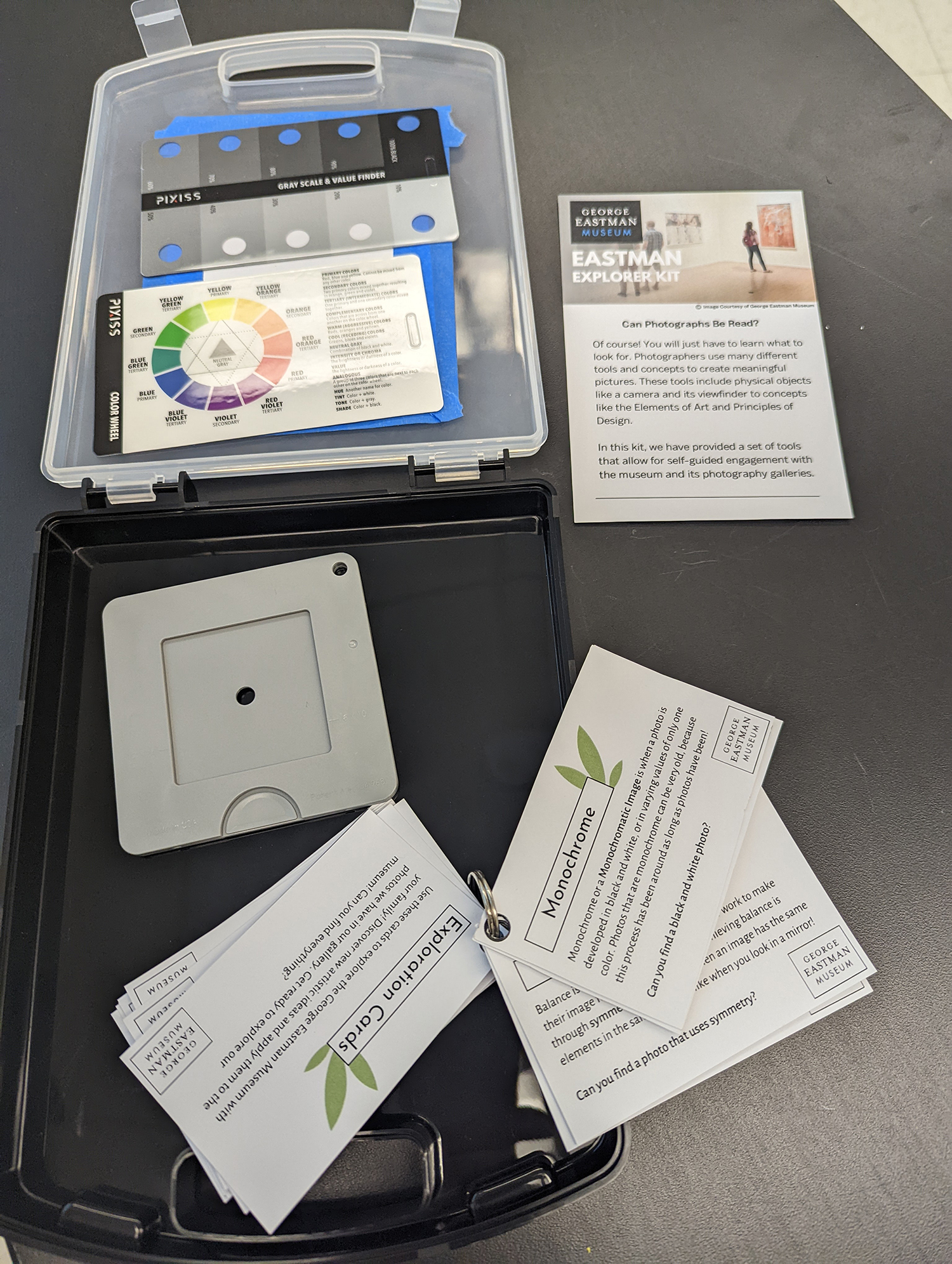 This was the latest example of the MST program's core belief in community outreach. 
It regularly partners with cultural institutions and organizations to lead art-focused events for local and regional youth. 
"Teaching from a culturally responsive and responsible point of view requires our MST candidates to understand their students, their students' cultures, families and communities," Ramich said. "Connecting with diverse community members through our service also broadens our candidates' (and faculty's) perspectives."
Other program collaborators include Compeer Rochester, Ganondagan State Historic Site, Joseph Avenue Arts and Cultural Alliance, Joy Gallery, Memorial Art Gallery and the Rochester Public Library. 
"I think a good educator works beyond the walls of a classroom," Henry said. "The community projects have been valuable in helping us recognize new meaningful and contextual settings to use our teaching strategies in."