Image Permanence Institute staff members receive sustainability award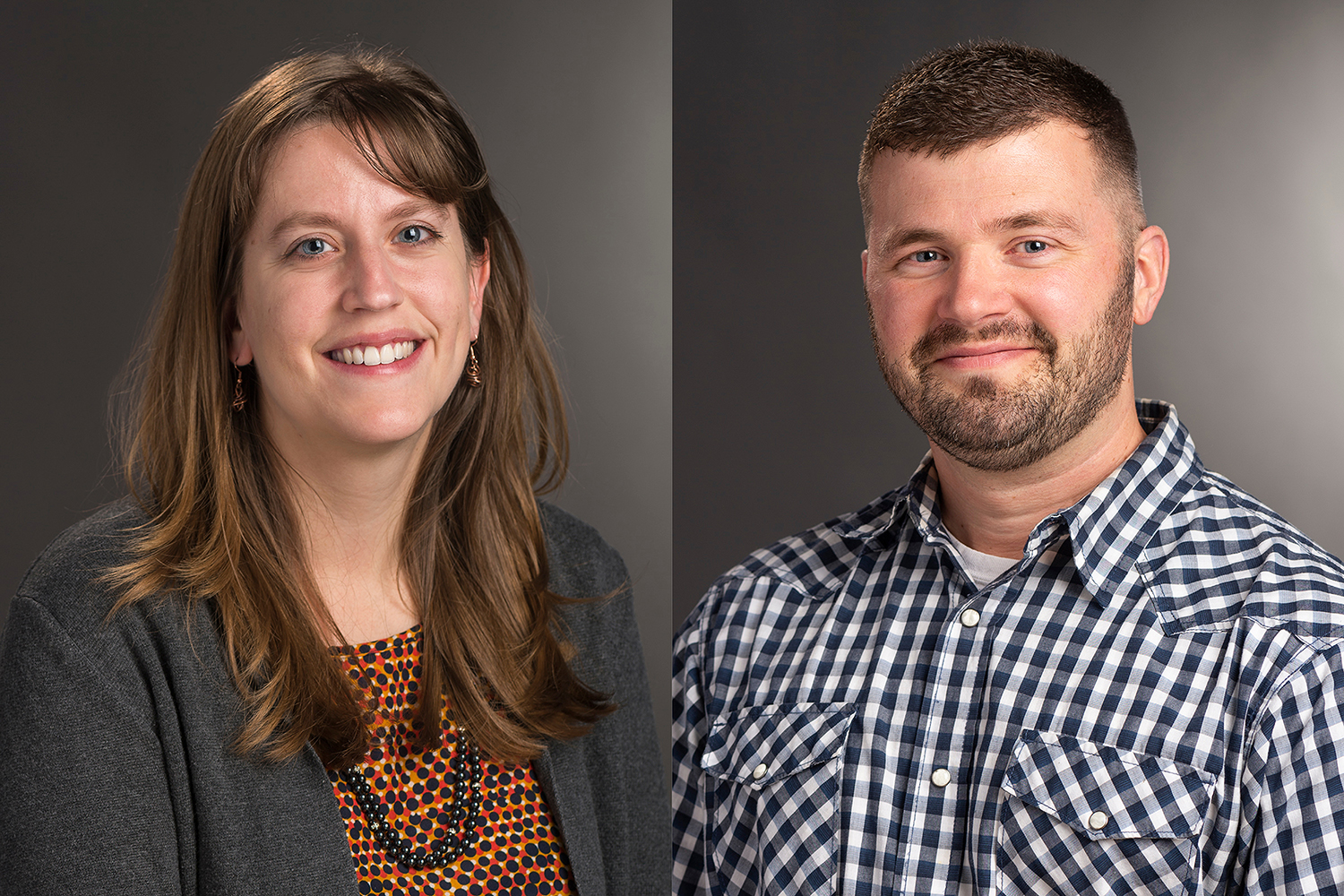 A pair of sustainability experts from RIT's Image Permanence Institute (IPI) has received a university honor for its exemplar consulting work with cultural institutions.
Christopher Cameron '04 MS (Communication and Media Technologies), sustainable preservation specialist, and Kelly McCauley Krish, preventative conservation specialist, are recipients of the 2021 Rebecca Johnson Sustainability Champion Award. The recognition — given annually to either an individual or teams of faculty/staff — honors high levels of accomplishment, innovation and achievement in sustainability.
Cameron and Krish are integral to IPI's sponsored research work focused on sustainable preservation, an effort to achieve the best possible preservation of collections with the least possible consumption of energy and other resources. Often, the amount of energy to heat, cool and dehumidify spaces with collection materials command a large portion of a cultural institution's budget. Cameron and Krish — at IPI since 2013 and 2016, respectively — skillfully consult libraries, archives and museums to implement energy- and cost-saving sustainable environmental management strategies, all while improving preservation quality.
"Kelly and I both love what we do at IPI," Cameron said. "Not only because of the incredible collections we are able to see, but because we are helping cultural institutions around the world care for their collections in a more sustainable manner. The work we do ensures that the collections can be better cared for so that they are around for my grandchildren to appreciate and that we reduce our carbon footprint in the process."
Currently, Krish is the principal investigator (PI) for a National Endowment for the Humanities (NEH)-funded research project studying the impact of energy-saving strategies on pollutant levels in collection spaces. Previously, Cameron and Krish served as co-PIs on a separate NEH-sponsored grant to expand the capacity of humanities collections professionals to independently establish and maintain sustainable environmental management programs. 
Learn more about IPI's commitment to sustainable preservation practices at ipisustainability.org.
IPI is a preservation research center in RIT's College of Art and Design dedicated to informing and supporting the preservation of cultural heritage collections in libraries, archives and museums worldwide.
Topics