Lifelong love of video-game art leads to position at Sony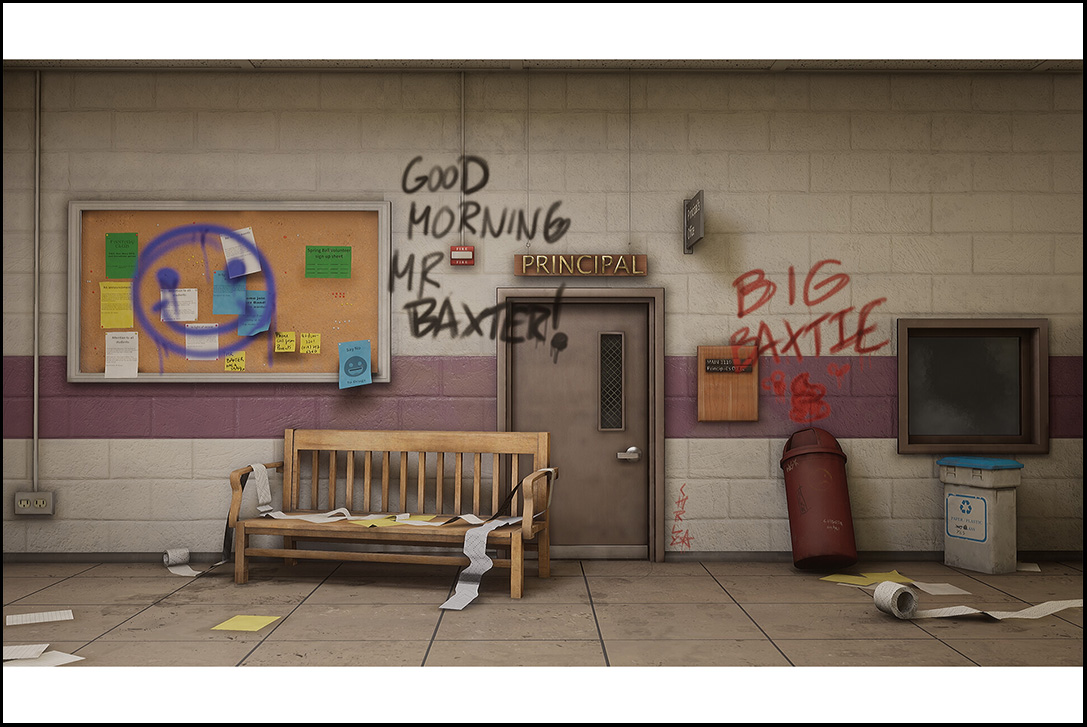 Matthieu Mouthon
Matthieu Mouthon '20 (3D Digital Design) looks back on his childhood and recalls the way certain video games — ones with carefully-crafted environments, characters and narratives — could evoke strong emotion. 
It's a feeling that stayed with him, and became a catalyst for his future. 
"Inside of those games there were always moments that touched you," said Mouthon, who cited 'Paper Mario: The Thousand-Year Door' as one of the influential games from his youth. "I thought about if I can make someone feel the way I used to feel when I played video games — art for the sake of showing the human psyche and sharing emotions and making people feel things."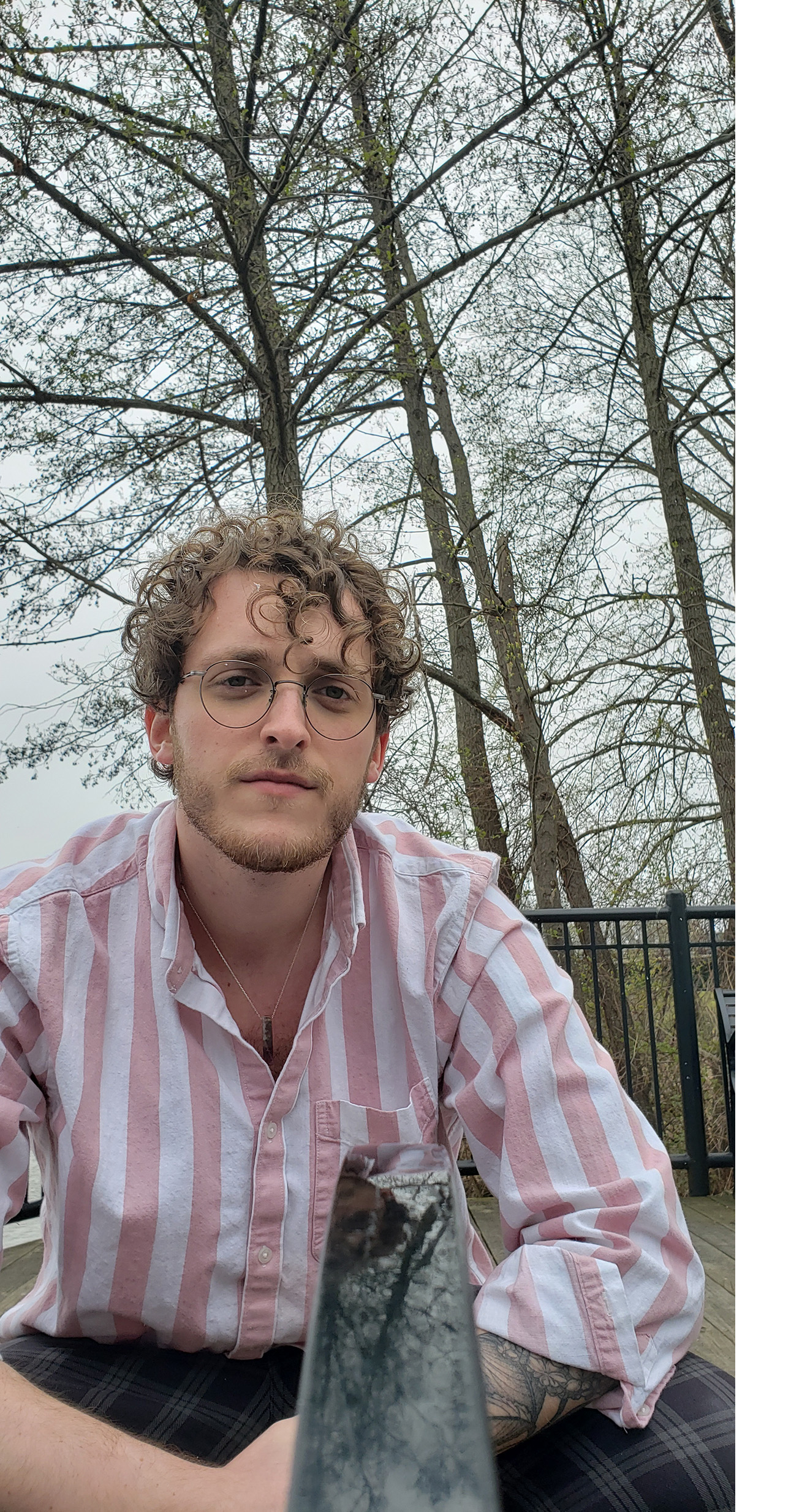 As a recent RIT graduate, Mouthon is starting to realize his childhood dream of creating inspiring video-game art. He is spending the summer as an environment artist intern at Sony Interactive Entertainment, producing PlayStation game assets.
"It's kind of a dream come true," said Mouthon, who is remotely completing the internship instead of at Sony's San Diego office due to COVID-19. "They make some of the best games that I've loved immensely over the past few years. I think that's important. I want to work on projects that I am proud to associate myself with."
Mouthon had a support network that helped prepare him for the job. He joined fellow 3D Digital Design alumni Martin Pietras '17 (3D materials artist) and Andrew Lytle '19 (environment artist) at Sony. Lytle, in fact, held the intern position Mouthon has now last year. 
"He's been an inspiration and a good friend and a person to talk to about working at Sony," Mouthon said of Lytle. 
Once Mouthon discovered his knack for producing environment art matched his deep-rooted affinity for it, he set his sights on a future of working on video games. Environments, Mouthon said, are a critical element in compelling storytelling.
"Everything that you see tells a story about the history and events of the place. It's all about telling a narrative for me," Mouthon said. "That's what inspires me the most."
Mouthon's own story began in his birthplace of France and, after a few years, continued in Switzerland, where he lived until enrolling at RIT. 
Mouthon was drawn to RIT for both its 3D Digital Design program as well as the area's cultural attributes, specifically its concert scene. A drummer and overall music aficionado, Mouthon said the ample opportunities he'd have to see the American bands he grew up listening to live in the Western New York region weighed into his college decision.
"I really like Rochester as a city," he said. "I'll look fondly back on it the rest of my life."
Academically, his experience was equally enriching. 
"The program gave me a great base to start from. They taught me core fundamentals of not only 3D, but soft skills, learning how to work in a team and presenting yourself online," Mouthon said. "I didn't touch a lick of 3D before I came to college and now I'm working at Sony for an internship, which speaks volumes about the program."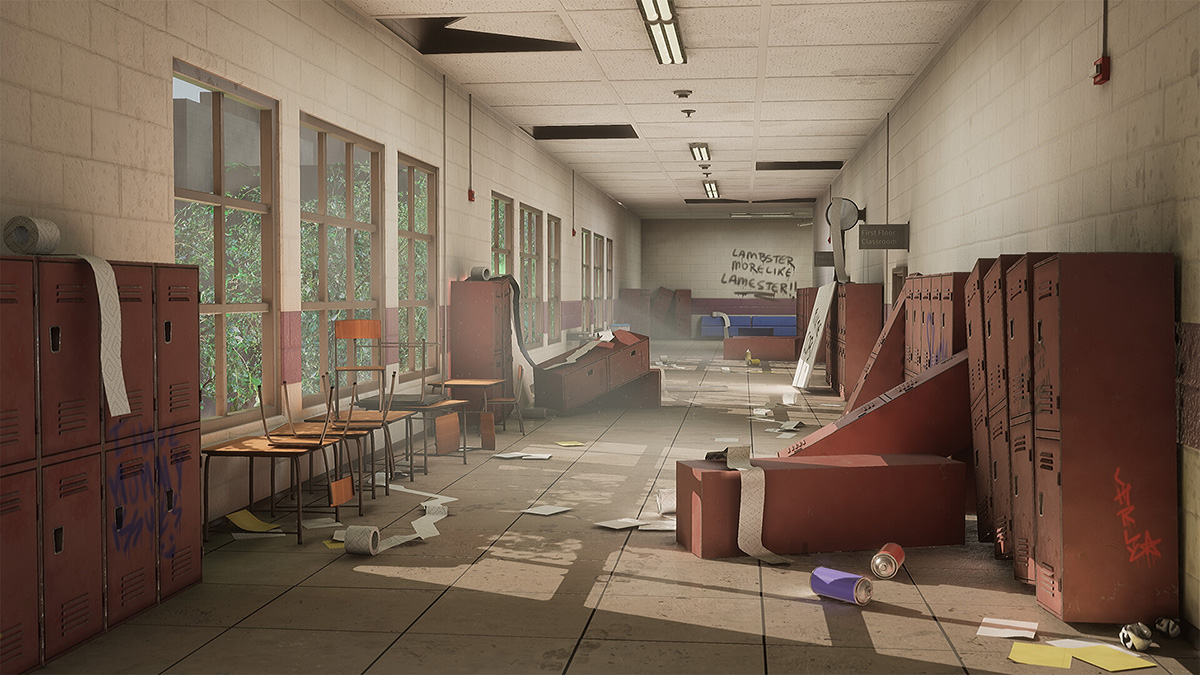 Mouthon also stretched far beyond his program to broaden his perspective, knowledge and network. He was an officer in the RITgraph student club, which led to being a student volunteer at two SIGGRAPH international technology conferences, and engaged in many multidisciplinary projects.  
"RIT has given me a breadth of experiences that I could have never imagined," Mouthon said. "But it was also an enormous amount of personal work that had to come so I would be fully prepared as an artist and a person to work in the industry.
"You have to push the knowledge to the level you want."
Mouthon assisted with developing assets, character texturing and environments for a handful of films by School of Film and Animation students, he said. Additionally, he was part of a team of students and faculty from RIT's College of Art and Design and College of Health Sciences and Technology developing the RITa app in partnership with Resolve of Greater Rochester. Mouthon created visuals for the digital tool, aimed at providing domestic abuse victims on-demand expertise in primary care settings.
On top of gaining invaluable skills from them, Mouthon said the collaborative experiences reinforced his long-term career goals while taking advantage of RIT's unique opportunities. 
"I'm a strong advocate for getting out of your comfort zone and meeting new people and making new connections," Mouthon said. "Collaboration is so important. It also allowed me to confidently say that I want to work in games. I can now confidently make that decision without having any FOMO (fear of missing out)."