Motion Picture Science alumni, student honored for industry impact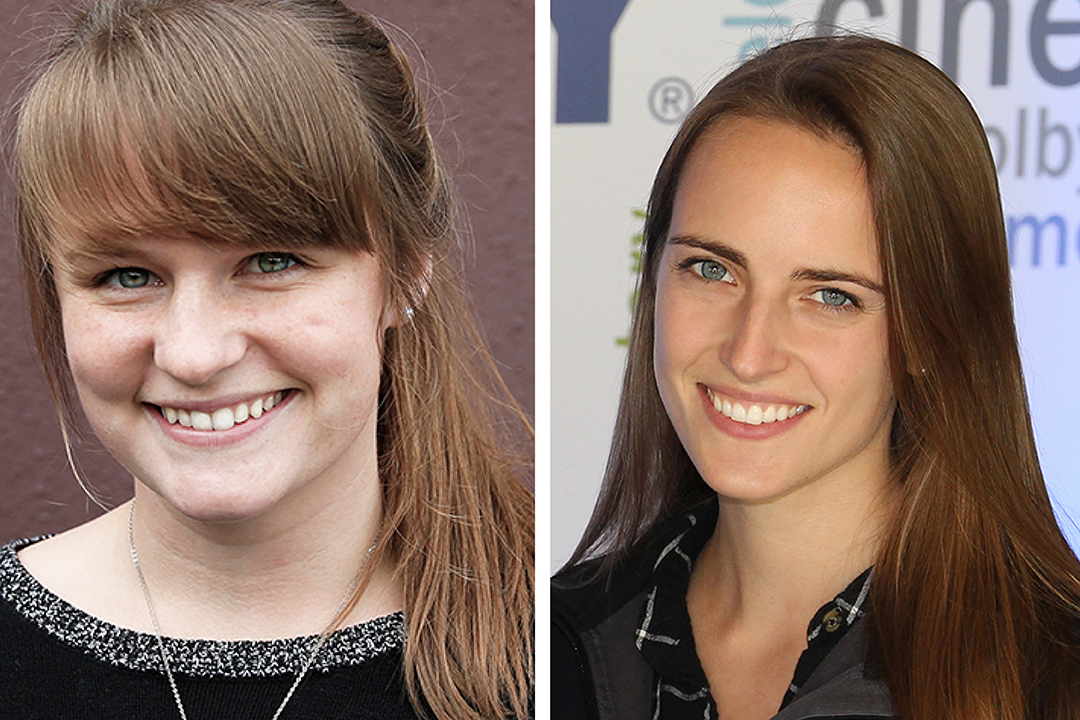 RIT Motion Picture Science students, alumni and faculty have made a habit of collecting prestigious honors from the Society of Motion Picture and Television Engineers (SMPTE).
The trend continued this year. 
Motion Picture Science alumni Oscar Estrada-Torrejon '19, Liz Pieri '16, Jaclyn Pytlarz '14 and Jake Zuena '19, as well as Adam Burke, a fourth-year student in the program, each developed research that will be recognized or presented at SMPTE's 2019 Technical Conference. The event, set for Oct. 21-24 in Los Angeles, highlights innovative leaders advancing technology in media and entertainment.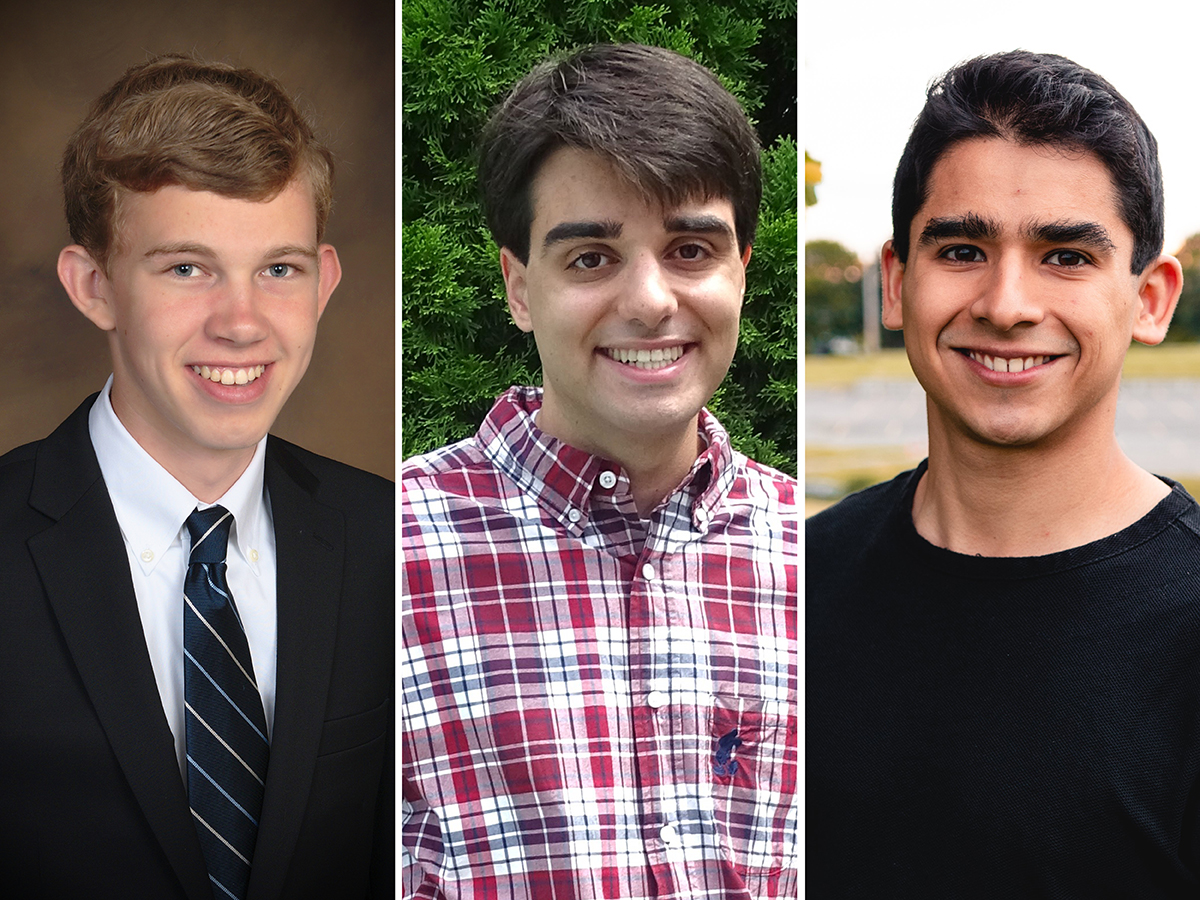 Pieri and Pytlarz won the esteemed Journal Award — given to the author(s) of the most outstanding paper originally published in the SMPTE Motion Imaging Journal during the preceding calendar year. Their article, "Hitting the Mark — A New Color Difference Metric for HDR and WCG Imagery," was published in the April 2018 issue. Both work at Dolby Laboratories; Pieri as an engineer for imaging applied research and Pytlarz as a senior engineer for applied vision.
Estrada-Torrejon and Nicholas Peretti '19 (Software Engineering) were selected by SMPTE as its Student Paper Award winners for their work, "Rotoscope Automation with Deep Learning," which will be published in the SMPTE Motion Imaging Journal. They'll be recognized and are scheduled to present the paper at SMPTE's Annual Technical Conference. 
Zuena, who is also at Dolby Laboratories, as an applied vision science intern, was chosen to present his research paper, "An Investigation of Creative Power and the Value Wide Color Gamut Brings to Motion Picture Mastering," at the Los Angeles conference.
Burke, meanwhile, was announced as the 2019 recipient of the Louis L. Wolf Jr. Memorial Scholarship, which was established to help students further their education in motion pictures and television, with an emphasis on technology.
"We are very happy and excited to keep the strong tradition of our RIT Motion Picture Science students and alumni being recognized by SMPTE and the industry," said Ricardo Figueroa, Motion Picture Science associate professor and undergraduate program director. 
In 2018, several Motion Picture Science students, alumni and faculty received awards at and had papers accepted into the SMPTE Annual Technology Conference.