Professor honored for career dedicated to design innovation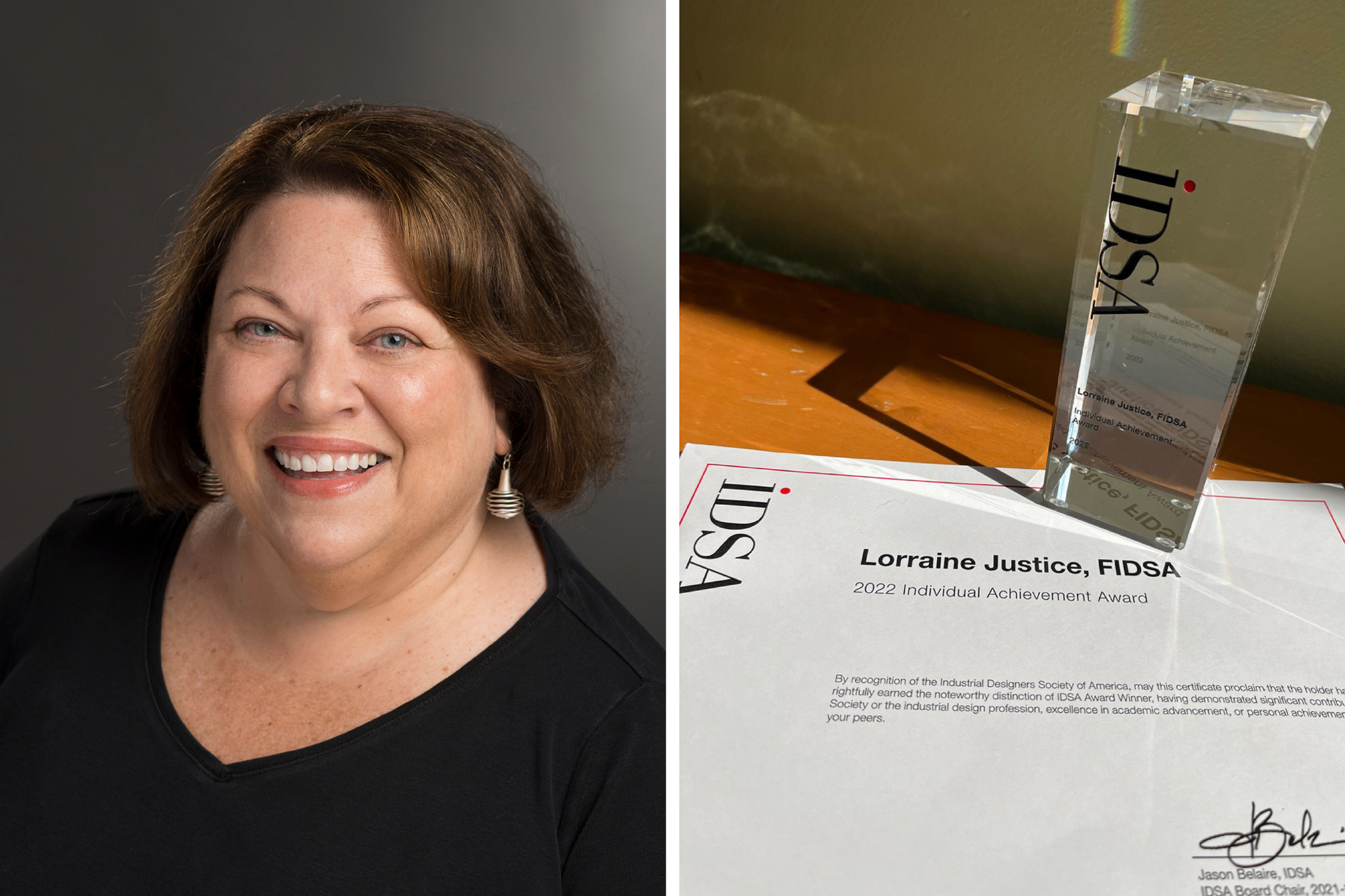 Lorraine Justice, Ph.D., has spent her career on the front lines of design innovation.  
Justice, professor of industrial design and dean emerita in RIT's College of Art and Design, is a designer, speaker, author and educator known for developing products and services informed by attentive research.
This fall, she received a 2022 Individual Achievement Award from the Industrial Designers Society of America (IDSA) for her career-spanning contributions to the industrial design profession's longevity, importance and public visibility. 
"This is a very special award for me because it shows appreciation for the work I've done for the design field over the years — work that I was always glad to do," Justice said. "I feel very dedicated to the field of design as designers strive to make the world a better place through well-designed products and user experiences."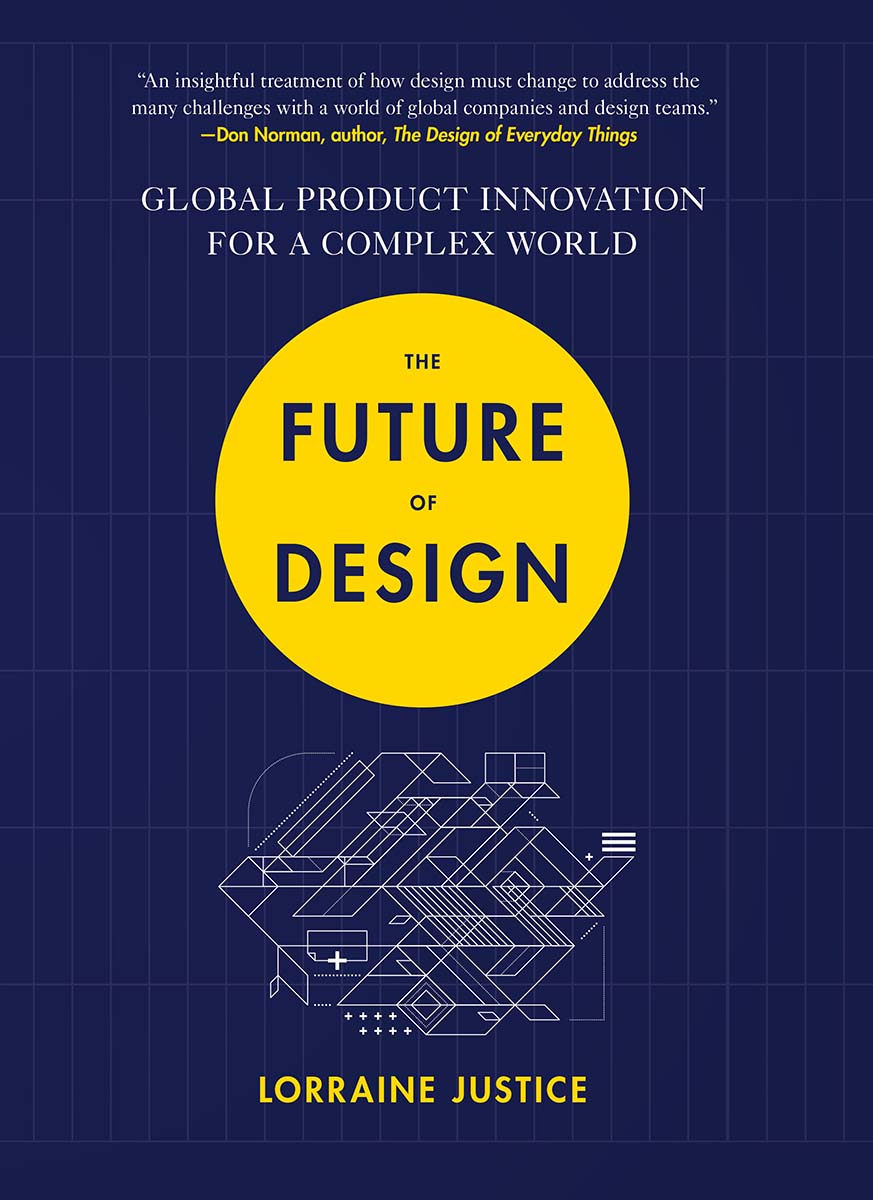 With a process steeped in cutting-edge design research practices, Justice is a visionary and key figure in shaping the future of the industry. Her two published books, China's Design Revolution (2012) and The Future of Design: Global Product Innovation for a Complex World (2019), reflect her status as a global resource on what's next in design. 
"Aesthetics are only one part of the design process now," she said. "Sustainability, safety, comfort and many other issues are at the forefront when designing a product, interior or interaction experience."
Prior to RIT, Justice spent seven years as dean of the Hong Kong Polytechnic University. There, she spearheaded efforts to hire architect extraordinaire Zaha Hadid to construct "Innovation Tower" to house the university's School of Design. She has also taught at Georgia Tech and Ohio State University. 
Justice is a TED speaker who consults internationally on design issues and opportunities. She works with companies and individuals to ensure products and services meet the needs of a target market by identifying relevant cultural and technological trends.
Question: How do you envision the future of design? And what are some of the important factors to consider and understand when thinking about successful design in the future?
Justice: Design today is about creating for others, and that takes research. Designers can't assume they know what people want. We have to observe and ask for opinions. That is not to say that the designer always does what the consumer or user wants. They use that information and mix it with other information in order to come up with the best solution or opportunity. The largest impact in the future will be from technology. We need to understand how artificial intelligence, robots, big data and how technologically-driven decisions might be made and used.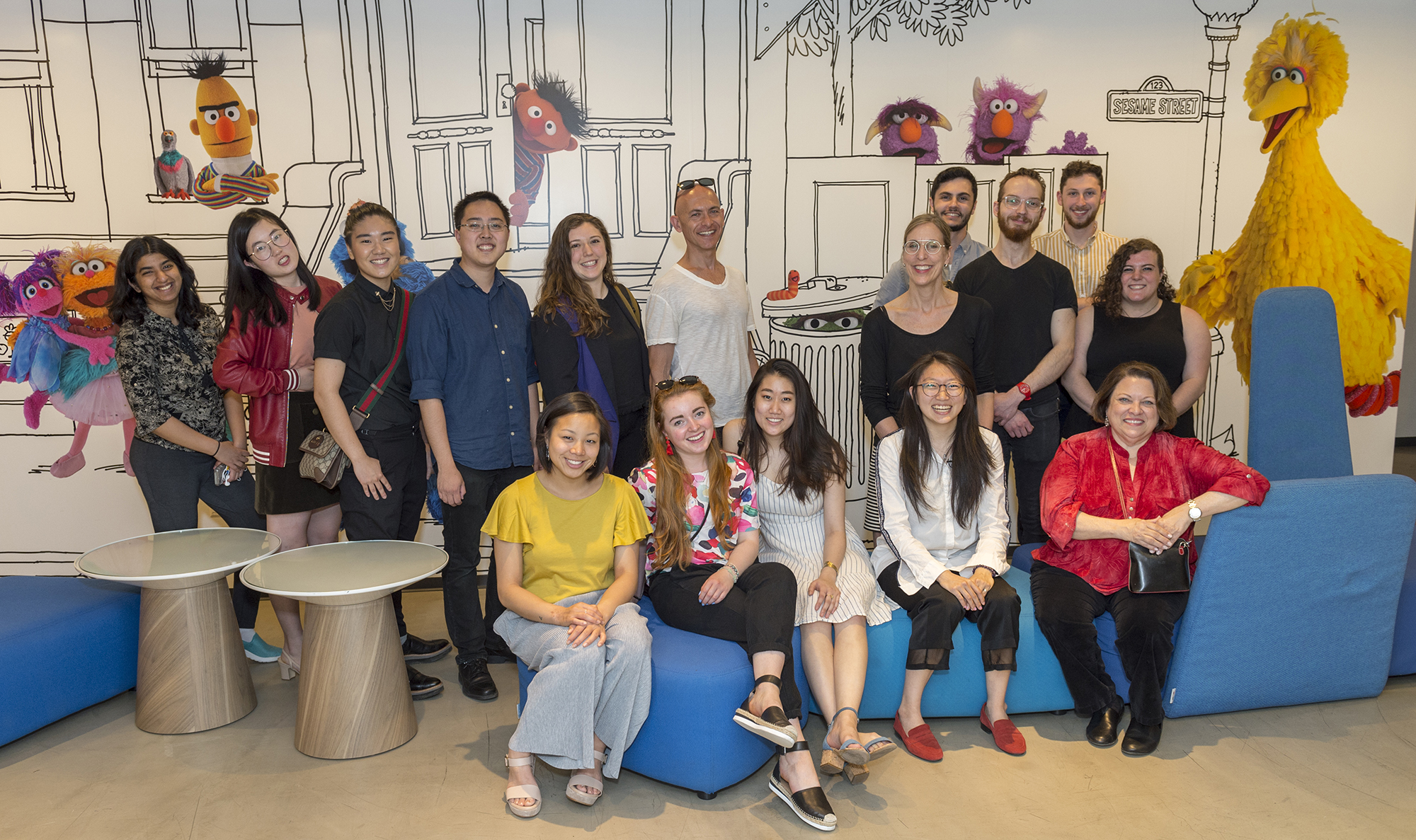 Elizabeth Lamark
Question: Can you outline your recent research on design reasoning and bias? 
Justice: When writing my last book, The Future of Design: Global Product Innovation for a Complex World, I was writing about design thinking and felt the term 'design thinking' was misleading. Designers actually reason throughout the entire innovation process and I realized that along with this reasoning comes bias that designers may not be aware of. Opinions, ideas and solutions all may be influenced by underlying beliefs during the innovation process that brings in biases. Just becoming aware of our beliefs and biases during that process will help with true innovative thinking. 
Question: How have your vast research interests improved or informed your teaching? 
Justice: I became interested in design research years ago when the field started to change from 'designer as rockstar' to designing what people wanted and needed. In order to design what people wanted and needed, it became important to study them through research. We had to adapt a lot of behavioral research in order to make it meaningful in the design process. 
Now, research is used throughout the design process, whether it is to study people's actions or evaluate a prototype. We still draw concepts and want beautiful products and experiences — we have just broadened the scope of design.
Question: For the designers you teach at RIT, what are the key lessons you hope they take from your classes? 
Justice: I've always felt that the hardest part about being a designer is keeping a nebulous attitude in the beginning stage of the innovation process and not rushing to any solution. This often goes against what human nature (and businesses) want, but true innovation means being open to many solutions and opportunities until the right one is identified.