RIT grad's art 'New Tricks' featured on the cover of 'The New Yorker'
John W. Tomac transforms Eustace Tilley into a dog for anniversary issue cover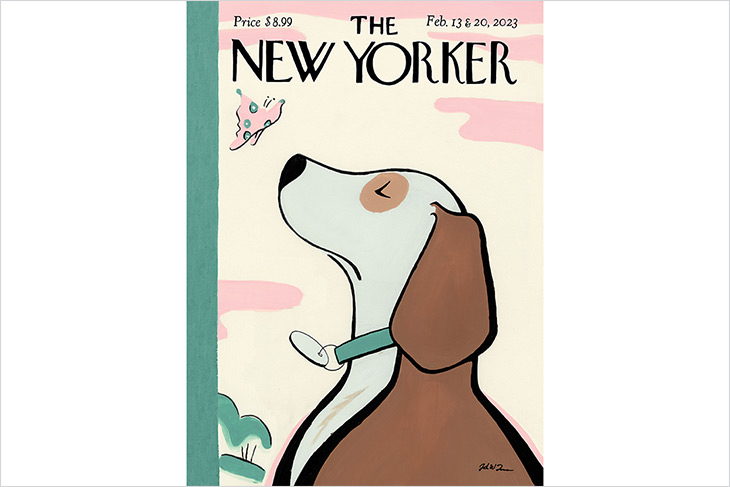 RIT alumnus John W. Tomac '03 (illustration) has recreated The New Yorker's iconic dandy Eustace Tilley as a dog for the cover of the magazine's February 2023 issue, which is on stands now. Tomac's artwork, called New Tricks, continues the tradition of The New Yorker's annual February anniversary issue displaying a different artist's version of the magazine's mascot.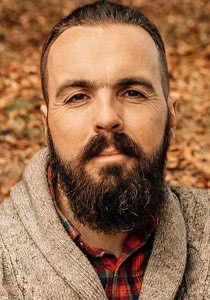 The Eustace Tilley image has been featured throughout the magazine since its creation for the cover of the inaugural February 1925 issue. Typically seen in profile and with a top hat, the now-famous Tilley has appeared throughout the magazine and website since.
Aside from Tilley's transformation into a dog in New Tricks, Tomac's artwork echoes that first cover faithfully, down to the materials and techniques used. Tomac explains on his website that, "for the first time since my days as an art student at RIT, I broke out the gouache and India ink and created this. It turns out you can teach an old dog new tricks." 
Tomac has illustrated for the cover of The New Yorker before and has also contributed art to numerous other publications and companies, including The Wall Street Journal, Foreign Affairs, The Chronicle of Higher Education, and The New York Times. Because his art often accompanies journalism, much of his colorful, digital artwork has a focus on current events.
"Illustrating The New Yorker's cover is unlike most editorial illustration assignments," Tomac explained. "Typically, I get called to create art that helps tell someone else's story. With The New Yorker, they still turn the cover over to artists to create an image that stands alone and tells its own story. I'm grateful that they think enough of my work to ask for cover ideas and lucky that a couple of them have been published."
The New Yorker's corresponding article on New Tricks explains more about this cover art and the tradition of reimagining Tilley's image. 
Topics