RIT illustrators hit right notes with Rochester Philharmonic Orchestra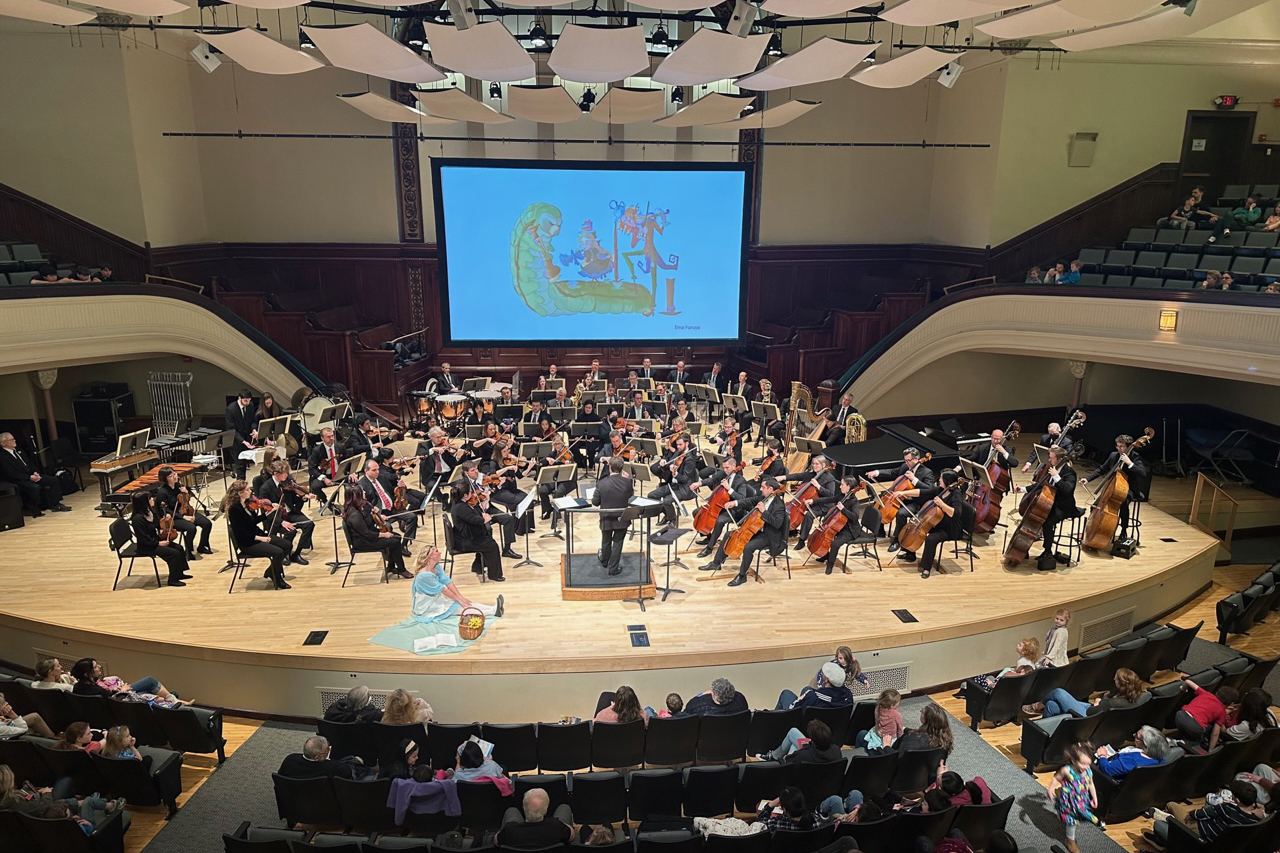 RIT's illustration program is hitting the right notes with the Rochester Philharmonic Orchestra (RPO). 
The last two springs, illustration students in Assistant Professor Jeff Harter's Topics in Illustration: Character Design class attended RPO rehearsals to complete assignments — one of which saw real-world application. 
Last year, the illustrators were challenged to create pieces combining Alice in Wonderland with orchestra musicians. They watched RPO's lineup in action to produce sketches that inspired their final designs of Alice in Wonderland characters playing instruments in clever ways. 
The finished illustrations from the 2022 class were projected prominently on stage while the RPO performed "Alice in Orchestraland" this spring as part of its family-oriented OrKIDStra program. 
"OrKIDStra concerts always have non-musical elements such as singers, actors, and slides, etc.," said Dr. Chisato Eda Marling, RPO's manager of education and community partnership. "However, this was even more meaningful because two Rochester-based organizations collaborated for our community's young audience. Those illustrations added more depth and imagination to the performance.
"I have no doubt that we started something magical for the Greater Rochester area's young audiences for many seasons to come and look forward to seeing what is ahead."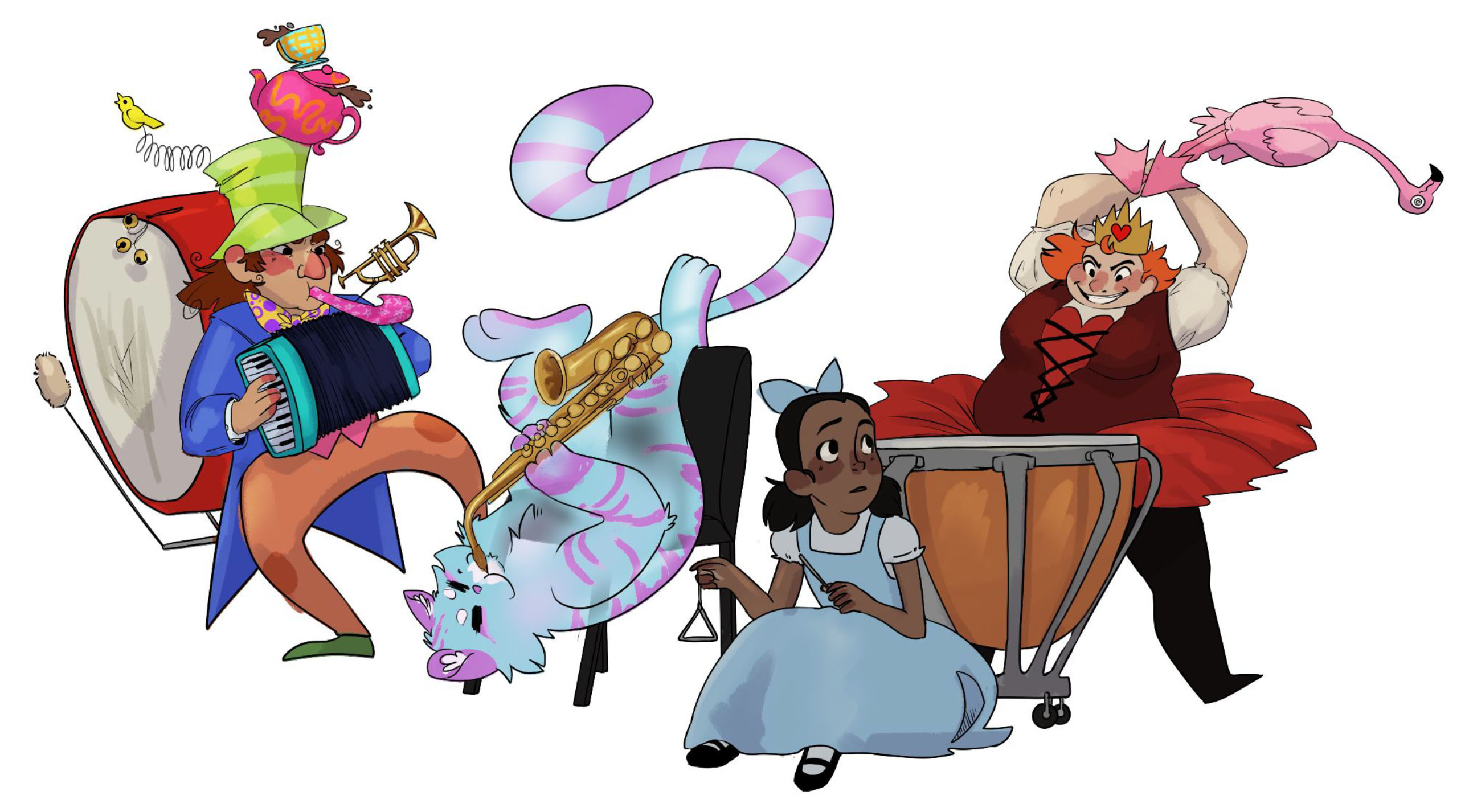 Luca Travis '23
For this spring's class, Harter amended the RPO assignment but sustained the premise of merging classic tales with music. 
This time around, students redesigned well-known characters from several childhood favorites and positioned them as RPO musicians. The reimagined characters had to be from one of: Alice in Wonderland, The Little Red Hen, The Three Little Pigs and The Wizard of Oz.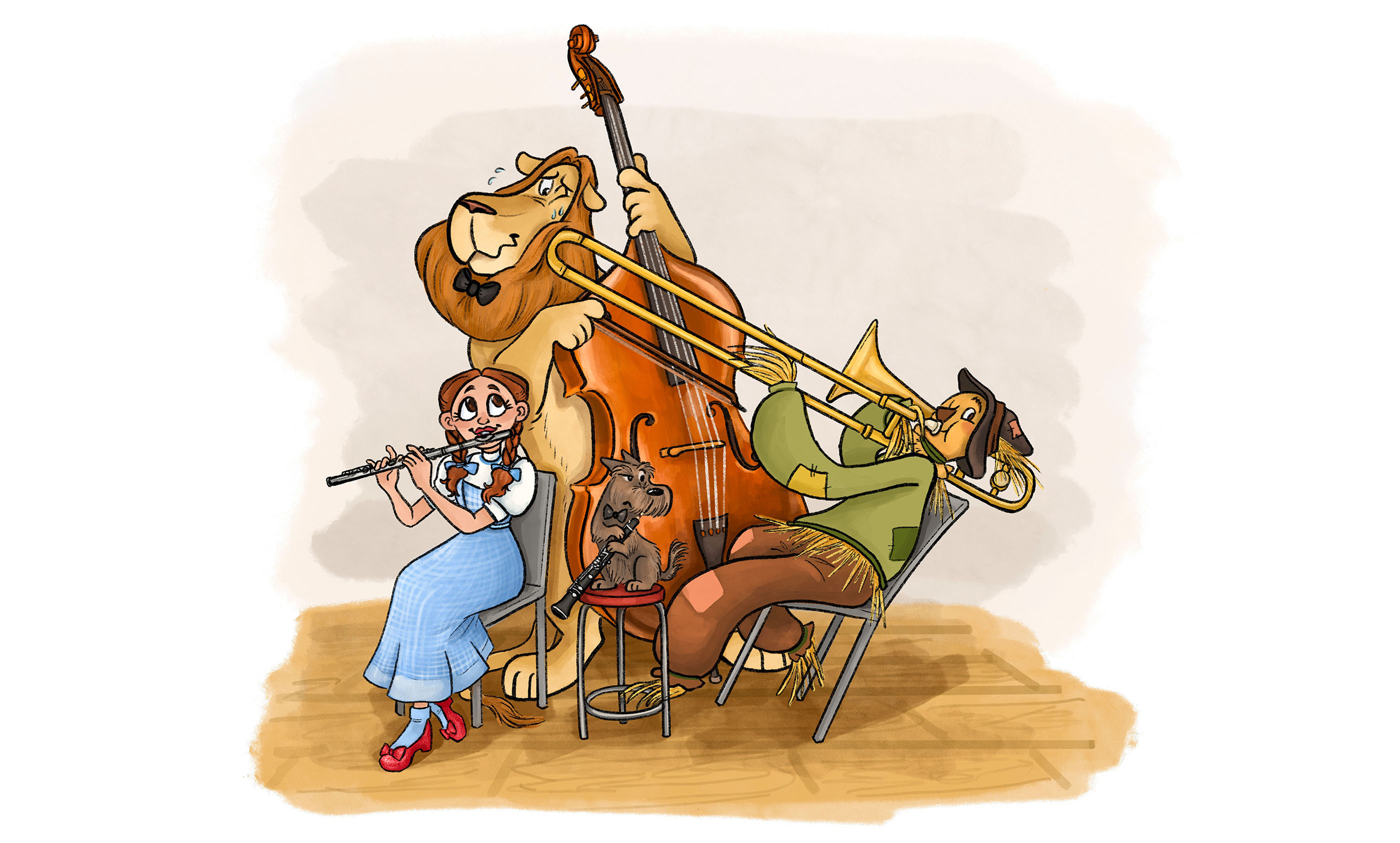 Katelyn McKillip '23 (illustration)
Students observed the RPO during a "Alice in Orchestraland" rehearsal to again inform the direction and style of their work. The final illustrations were engaging characters playing instruments and sporting facial expressions that suit their personalities. 
"It gets students out of the classroom in order to take their own photographic references and develop on-location sketchbook drawings of the RPO musicians from life," Harter said. "The total immersion of seeing, feeling, and, for those with the ability, to hear the music against the backdrop of their fantastic venue is a wonderful experience. This goes beyond simply being an exercise for a class assignment. It's an exciting way to show the students another creative way to apply in the marketplace."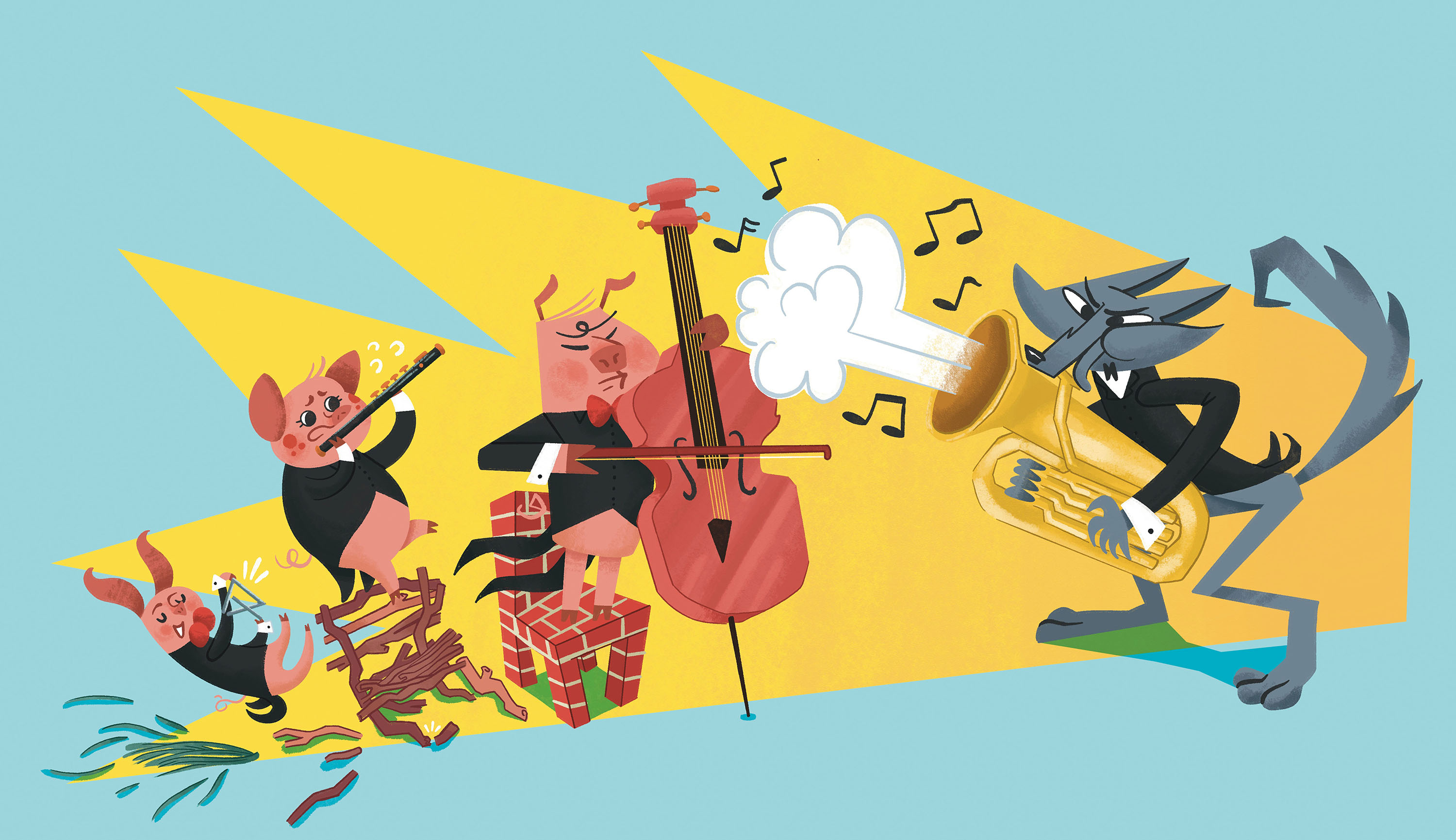 Malvana Ramborger '23 (illustration)