RIT photojournalism student wins silver in College Photographer of the Year competition
Ben Braun's submission focuses on protests resulting from the death of Daniel Prude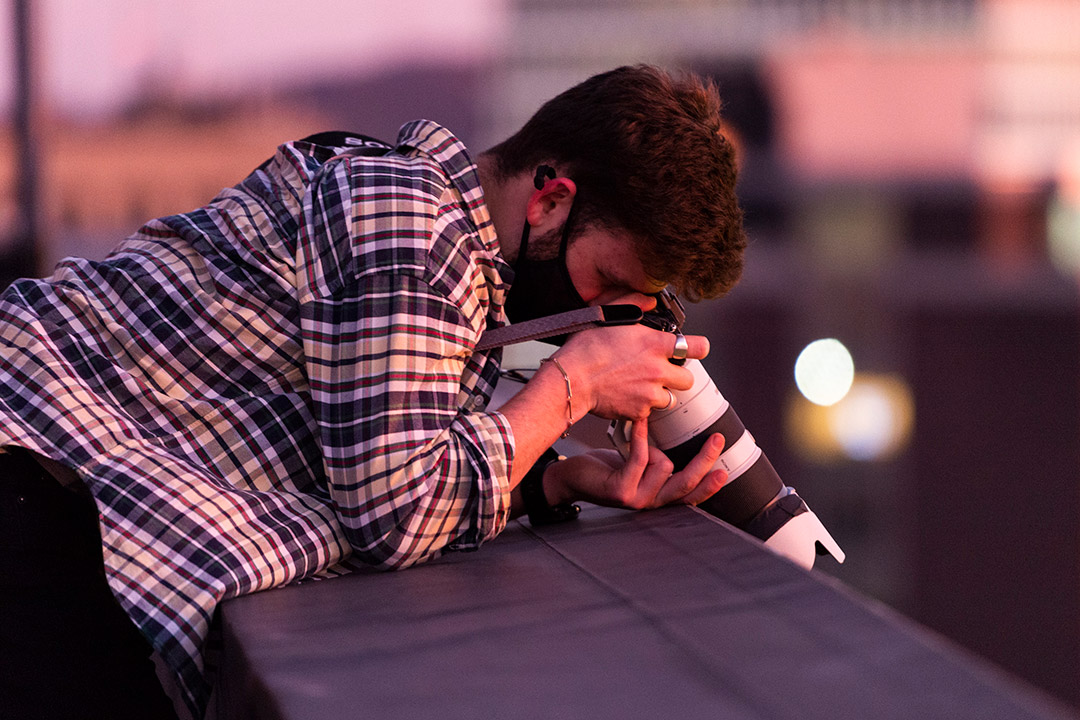 Eakin Howard '21
Ben Braun, a fourth-year photojournalism major from Needham, Mass., won silver for Multimedia: Individual Story in this year's prestigious College Photographer of the Year competition. Braun's enthusiasm for photography started at a young age, taking inspiration from his grandfather who is also an artist. While growing up, Braun played with his grandfather's camera, eventually taking photography classes in high school.
"Photojournalism is a subset of photography, and what drew me to this field was being able to tell the stories of so many different, inspiring people—to shine a light on what may not be seen or heard very often," said Braun. "I wanted to play a role by sharing stories that need to be heard to help balance scales of injustice for the betterment of humanity."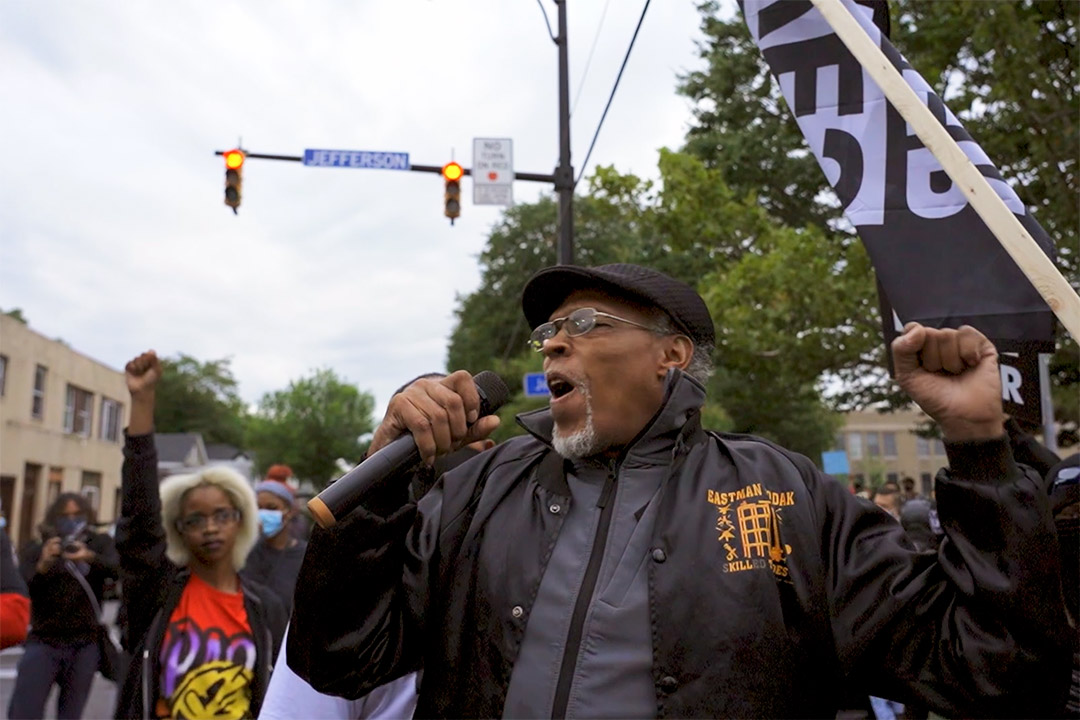 Ben Braun
Braun's winning submission is based on the events of the fall of 2020 in Rochester, N.Y. Following the death of Daniel Prude, protests erupted after a video surfaced that showed Prude being restrained by police. Among the thousands who protested on the street, it was 69-year-old Asa Adams who captured Braun's attention. The multimedia story submitted by Braun for the College Photographer of the Year competition was based on Adams' story.
"What struck me about Adams was how much he had been through and how much history he witnessed first-hand. I wanted to capture what was happening through his eyes and his experiences," said Braun.
Adams grew up in a family of activists, attending civil rights protests alongside his parents and joining the Black Panther Party in 1968, where he developed into a leader. 
"Adams is considered an elder in his community, and he often keeps the youth in line while passing on the knowledge he's gained over the years through his own experiences. My film is captured around the passing away of Daniel Prude and the resulting protests," said Braun.  "Even during these protests, Adams believed in a civilized, non-violent way of protesting to keep the peace among everyone involved. Adams wanted voices to be heard regardless of accents. And, he wanted to avoid a situation that might have been perceived as negative and overwhelm the message behind the protests."
As a result of winning the silver award, Braun was featured on the competition website which grants him the exposure to build a network within the industry. He has also been working on a year-long documentary while working as a freelance photographer.
"The best part of what I do is meet people from all walks of life, listen to their stories, and learn about their backgrounds. That's what we do as photojournalists. It is always remarkable how friendly a stranger can be and how open people are. It never gets old. The humanity of it all is humbling; it pushes me to dig deeply into every story I work on."