Anatomic landmarks for placement of bicaval life-support cannula
This illustration is used by vascular surgeons to assist in placement of a bicaval life-support cannula manufactured by Avalon Laboratories, LLC. The illustration uses a series of transparent layers to relate palpable surface anatomy (ribs, sternum, vertebrae) to the underlying organs.

The cannula withdraws deoxygenated blood from the superior and inferior venae cavae and returns oxygenated blood to the right atrium of the heart. This provides oxygenated blood to the lungs, and ultimately to the rest of the body, in patients with impaired lung function.

Created using Adobe Illustrator, Adobe Photoshop, and the Osirix dicom viewer which creates 3D anatomic reconstructions from actual patient data (CTs, MRIs, ultrasound, etc.).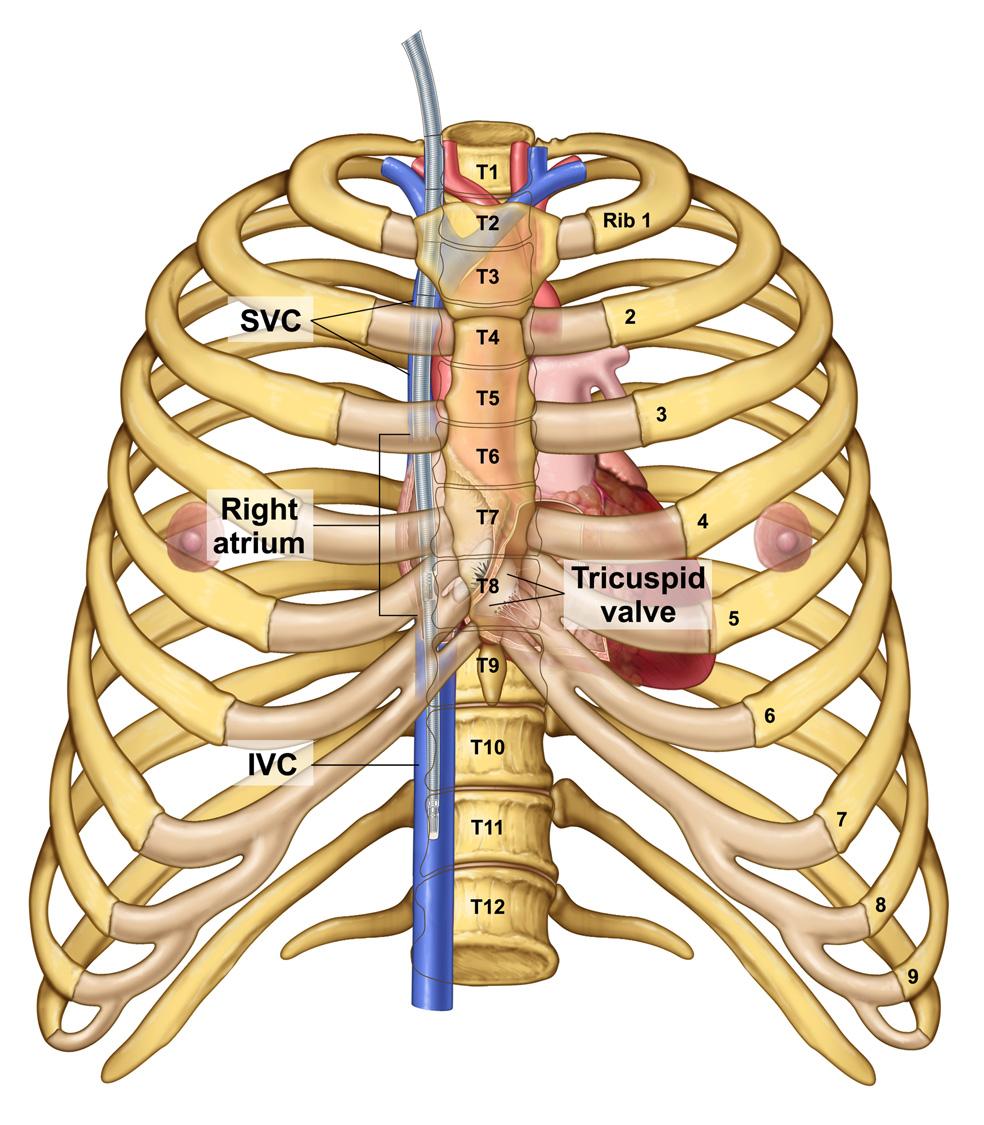 ---