February 16, 2016 and the Twenty inch Snowfall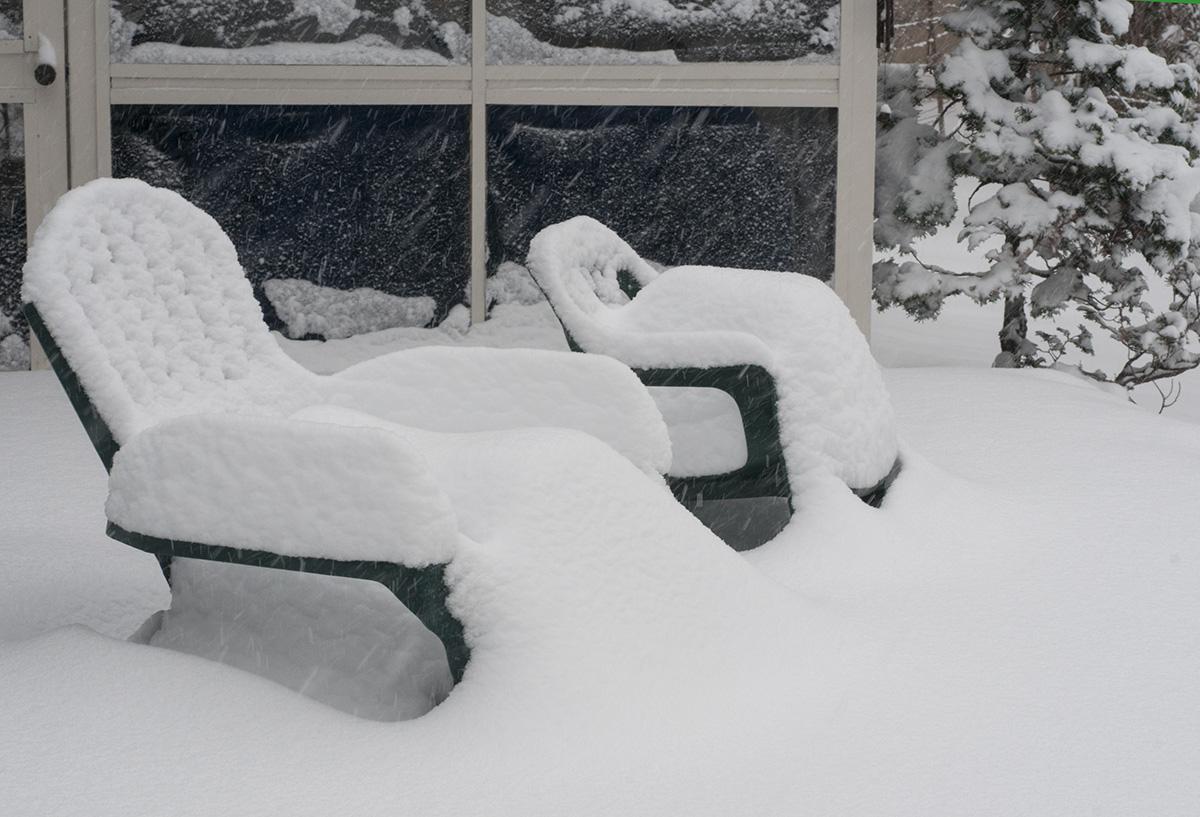 You would think that if a city like Rochester New York broke a snowfall record in just more than 12 hours, that there would be many snowflakes that would be worthy of photography. Surprisingly there can be a variety of types of snow and today's epic storm shared few gems. I have become a bit of a snowflake snob and I am in constant search in the winter for the next best crystal.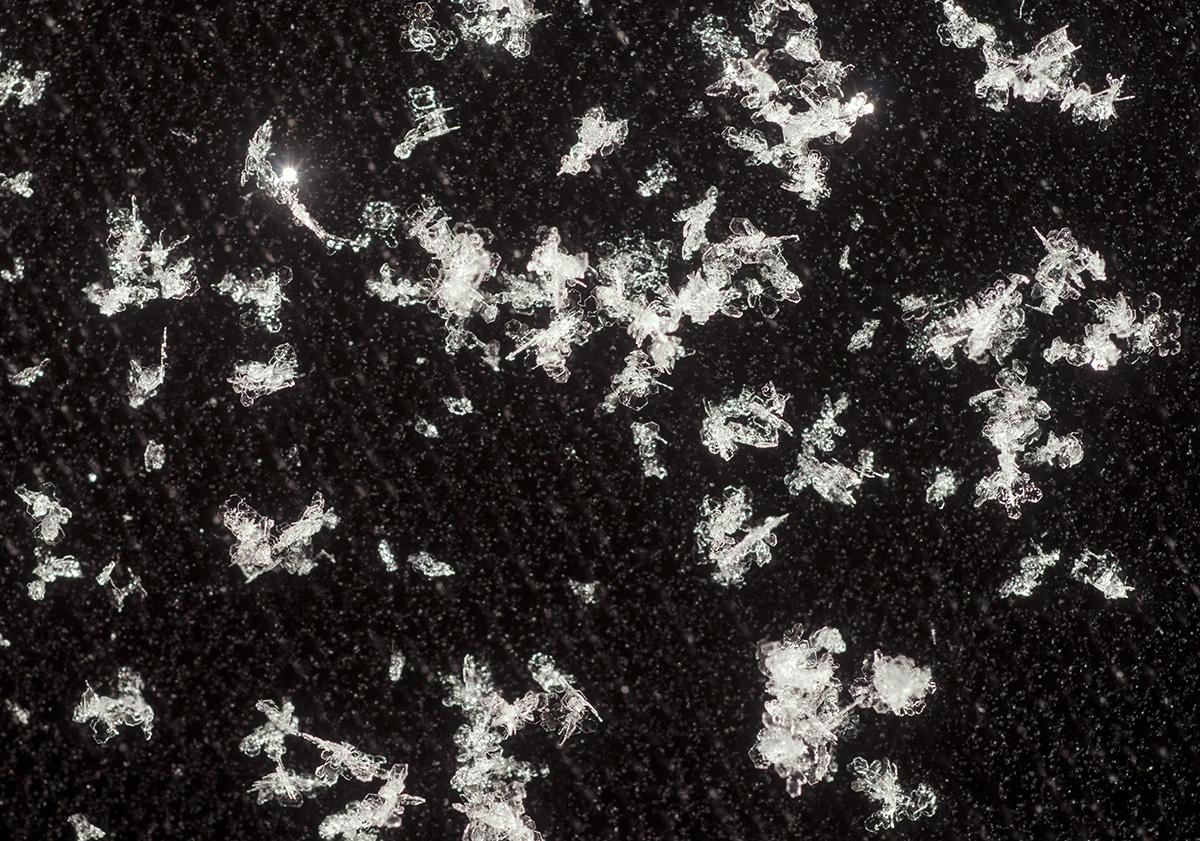 This photograph shares what the storm's snowflakes looked like. The snowflakes were relatively non-descript. Mostly it looked like chipped ice. It can be maddening when you are excited to work and the snowfall disappoints.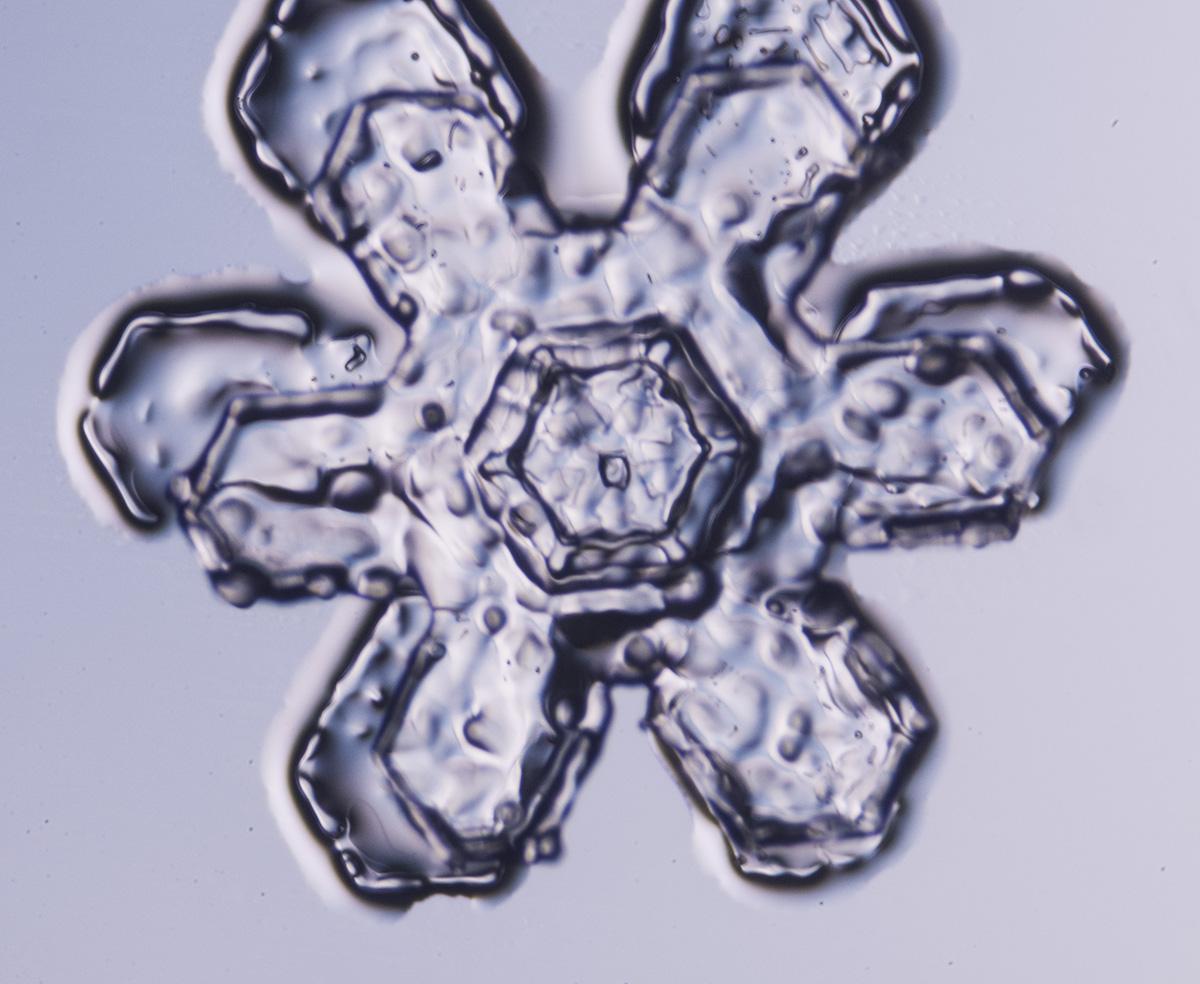 Temperature plays a role in snowflake photography. For my set-up i need 28F or colder. The temperature during the event hovered around 30F or warmer and the crystals were melting almost from the moment they were captured on the black velvet. You can see in this photomicrograph the ice crystal is becoming less defined and reveals itself as it melts.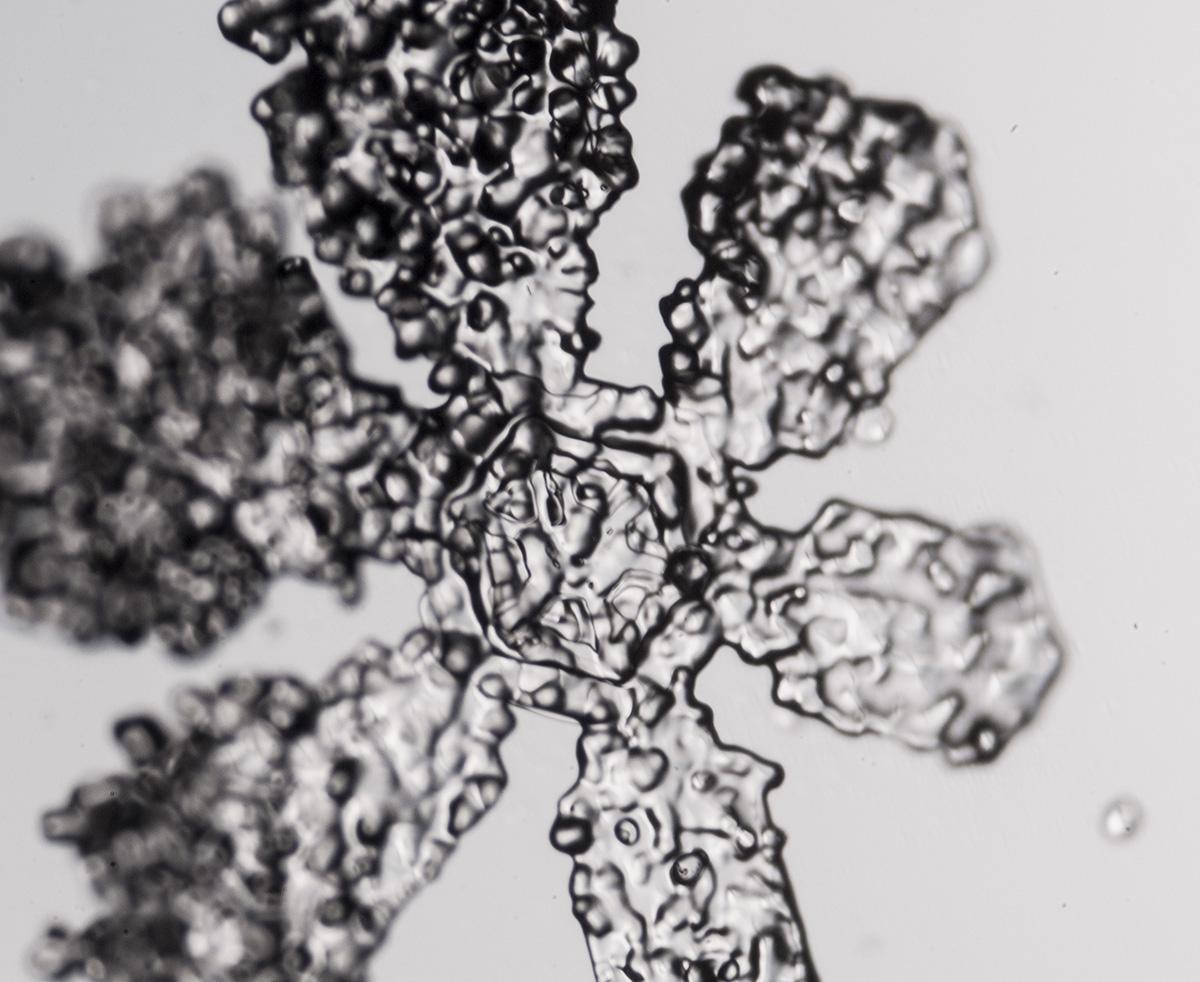 Another less than ideal flake from the storm but i liked its plate in the center.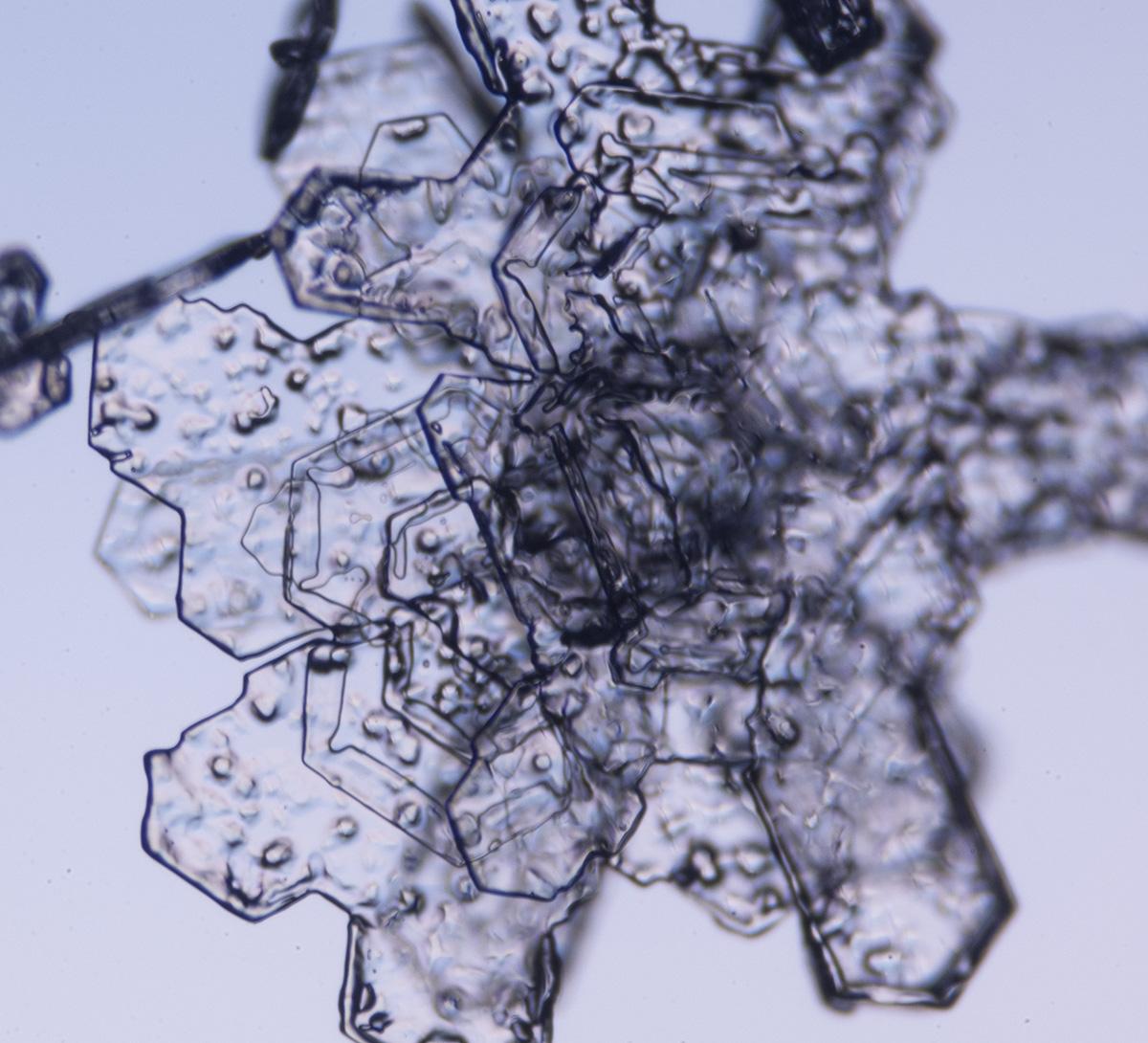 This snowflake was very unusual. I was drawn to its multiple plates that had all become stuck together. It was trying to melt while i photographed.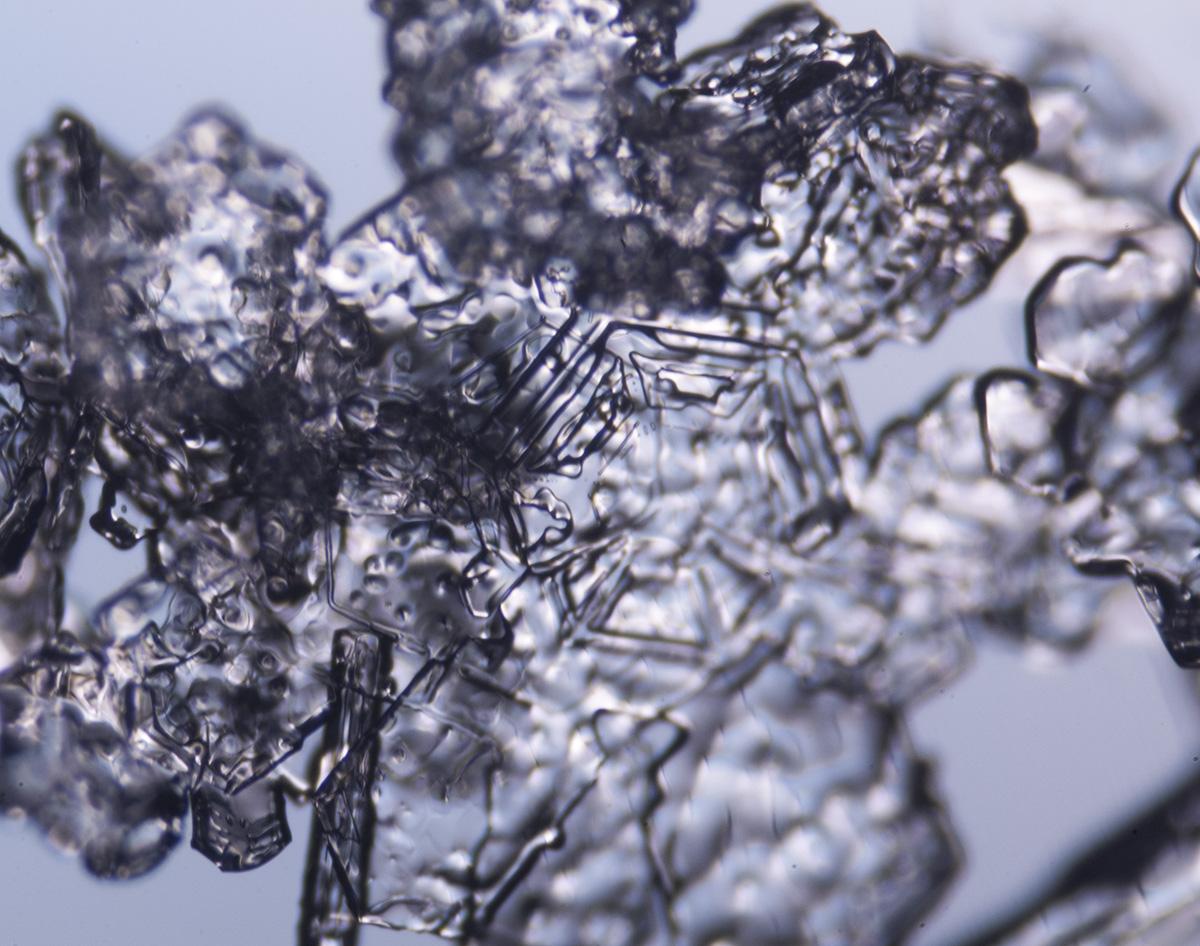 Most of the snowflakes were many snowflakes stuck together as evidenced in this photograph. Twenty inches of snow that looked like this fell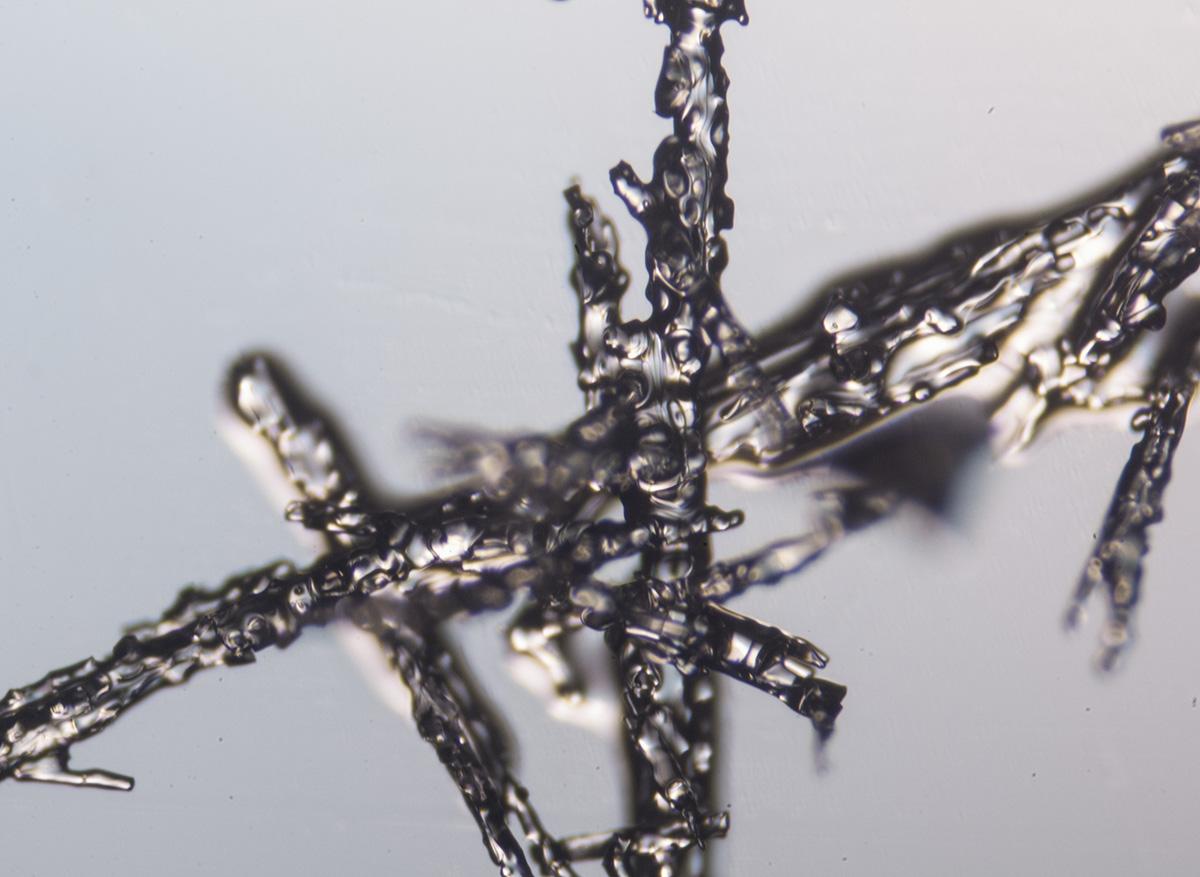 Some of the flakes appeared as needles that were all stuck together. They were short rod type shapes that had become stuck together almost welded
---