Information Design
Look, Cook, Learn: A Recipe for Improved Functionality In Cooking Design is a thesis which explores the relationship and differences between print media and digital media. The final application involves a digital application for the Apple iPad as well as a printed recipe book.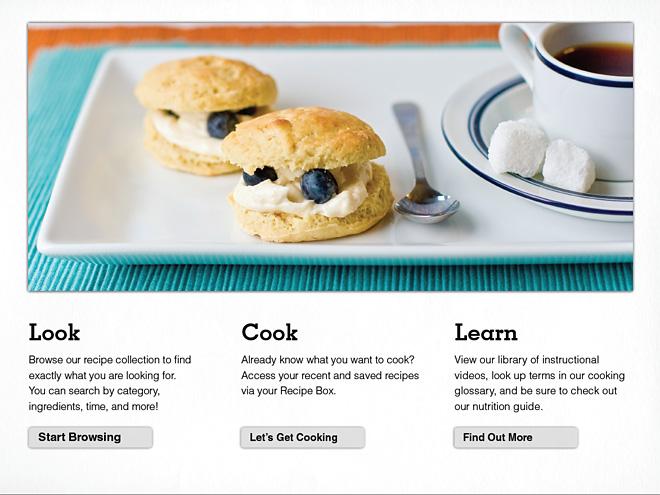 iPad application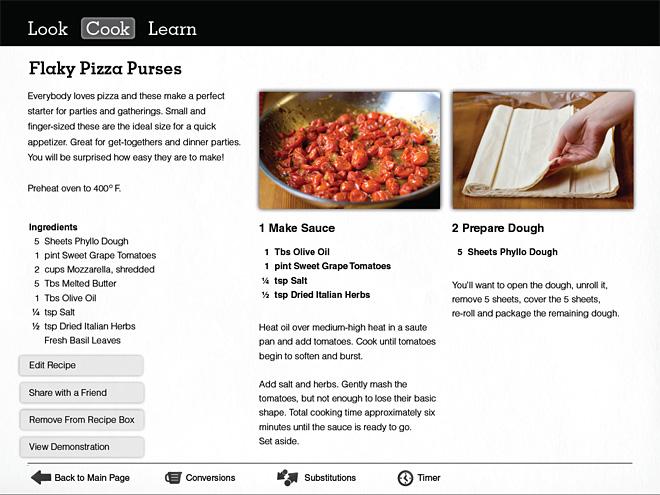 The thesis is designed to help improve the functionality and usability of cooking materials by considering user experience, information design, and information layering.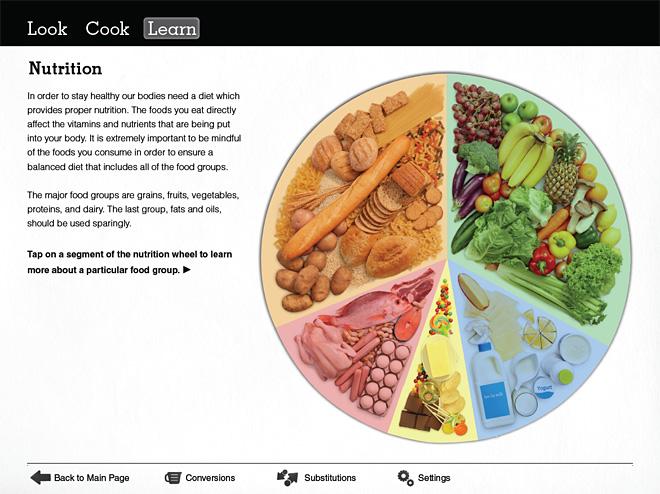 Screen and print design are studied in respect to instructional cooking materials with their strengths and weaknesses.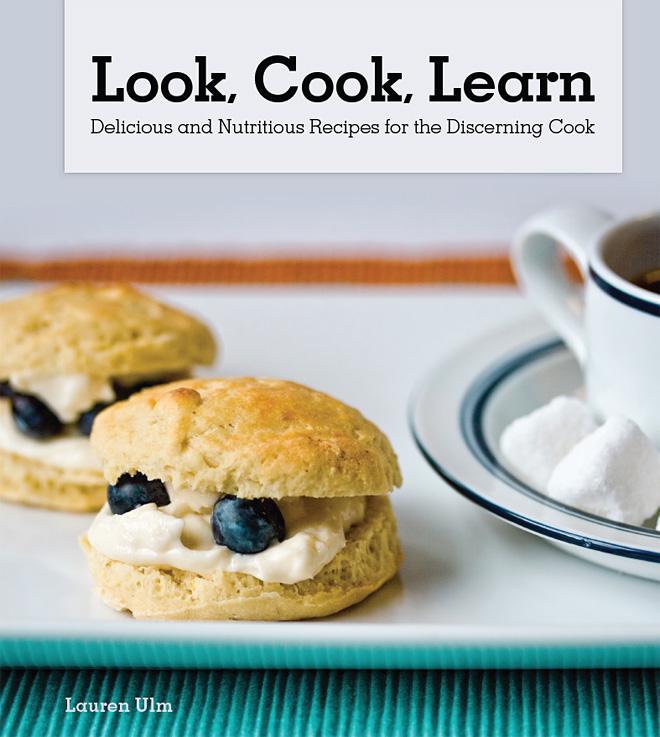 Printed book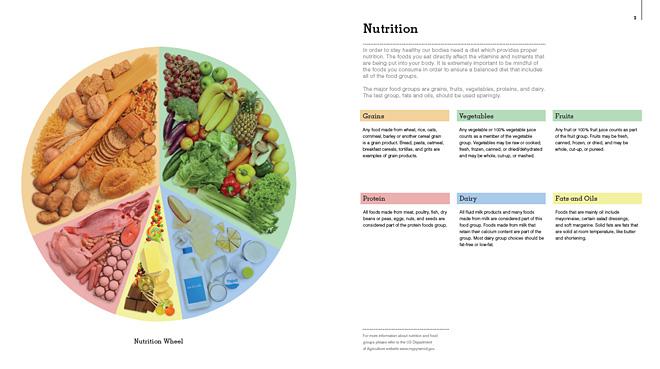 Key information that would be useful or critical in the searching process has been highlighted and emphasized in a strategic way to allow users to more easily find a recipe that they would be interested in preparing.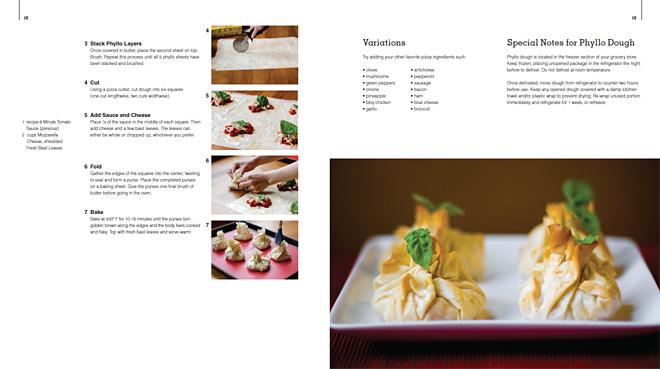 For the "Cook" section, care was taken to make sure language, supplementary imagery, and layout all aided in the execution of each step.
---