Mobile Kitchen Design
A multidisciplinary team of RIT Interior Design and Industrial Design students designed the Mobile Kitchen, which can be easily transformed for users with different needs and abilities. They exhibited their multifunctional, modular system at the 2019 International Contemporary Furniture Fair (ICFF) as part of New York City Design Week.
The Mobile Kitchen is a bespoke collection of modular units that highlight work zones for cooking, cleaning and preparation, allowing users to organize an environment that best fits their needs and the occasion.
To showcase the design's flexibility and interchangeable nature, the modular units were reconfigured each day of the ICFF exhibit, underlining how easily the collection can be maneuvered to accommodate any users' needs. In addition to being on casters, the Mobile Kitchen system features a series of pegs that are quickly fastened at any level to hold shelving and hard or soft good storage systems at the chef's preferred height. 
"What if this kitchen was mobile and you could rearrange it if you're having a cocktail party or brunch or Thanksgiving dinner?" said Mary Golden, assistant professor and Interior Design undergraduate program director. 
"We see this collection as the start," she added. "Right now, the (mobile kitchen) design is focused around the tactile experience of the chef. But this can also translate into the bathing area, the office environment and very easily into retail. So we're seeing this as a fully expansive collection that will continue at RIT as a legacy project."
Mobile Kitchen at ICFF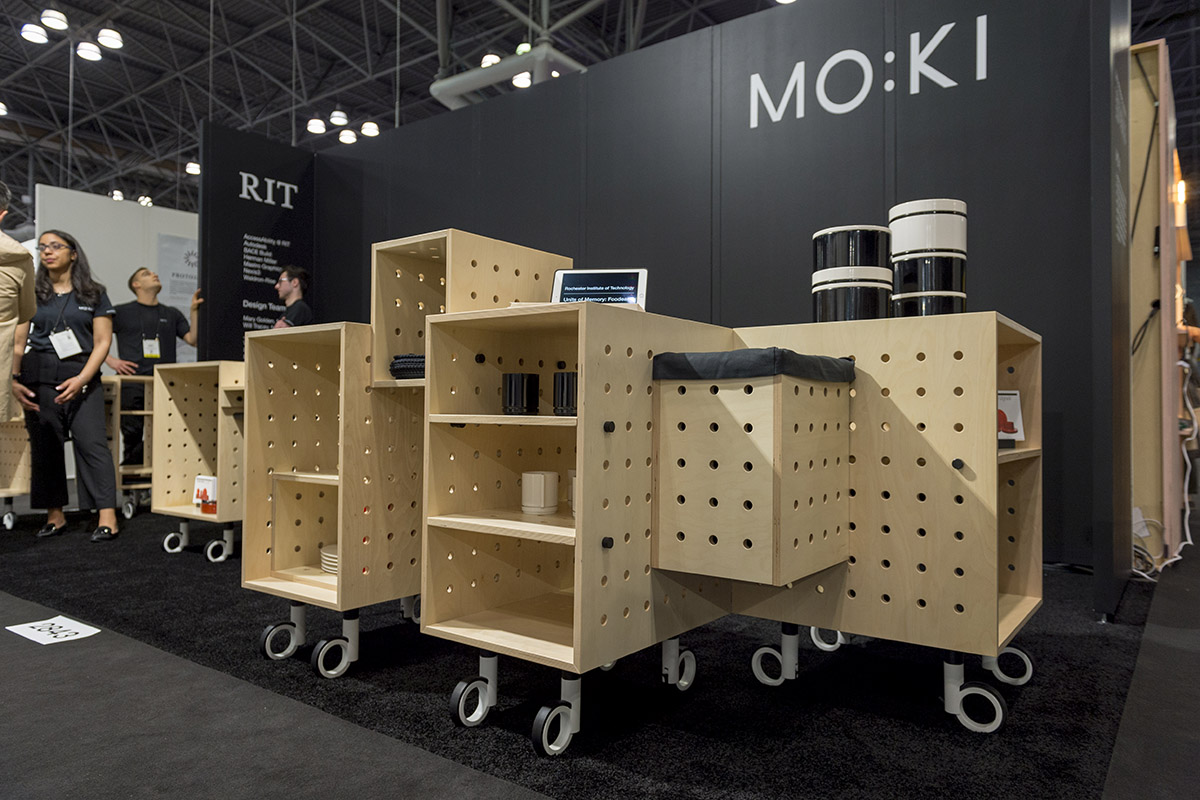 ---