Optimal Filmmaking Setting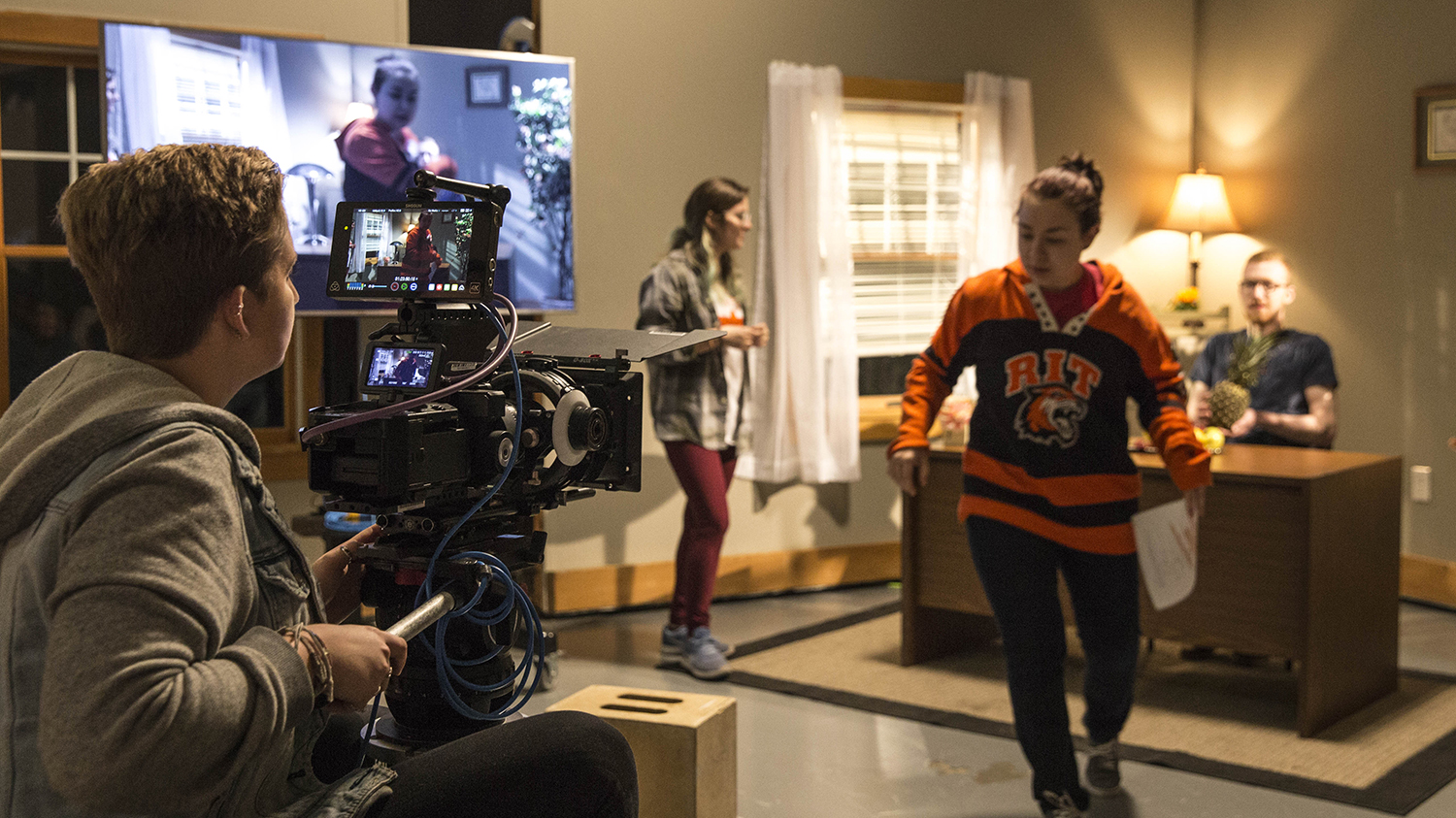 Students studying Production at RIT have access to well-equipped soundstages to shoot scenes for their films. 
The main soundstage in the School of Film and Animation possesses the technology and equipment to provide students with premier video shooting environments. A main feature of the space is a freestanding, 17-by-17-by-20-foot high cove cyclorama wall painted chroma key (a green screen). It also has rolling set walls, a dimming console and lighting fixtures and a dolly to be used on curved or straight tracks.
It's a professional filmmaking experience right on campus. That atmosphere is one of the reasons Production students have been finalists in the Student Academy Awards and gone on to win Emmy Awards after graduating.
Beyond the soundstage, students have access to other filmmaking resources that are critical in moving creative ideas to the big screen. Using those resources, students in the Production option have the opportunity to explore fictional, documentary and experimental live-action filmmaking.
Filmmaking at RIT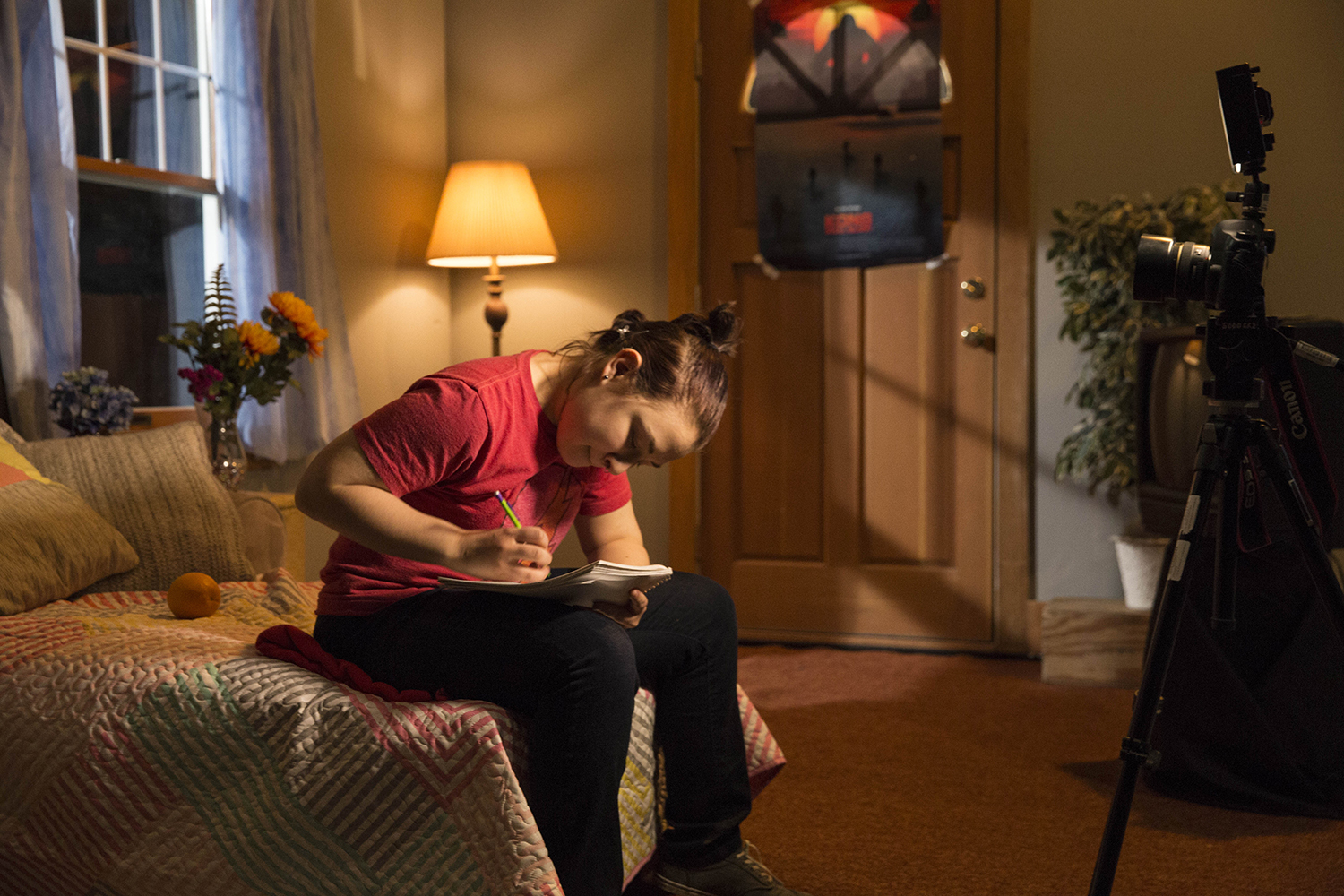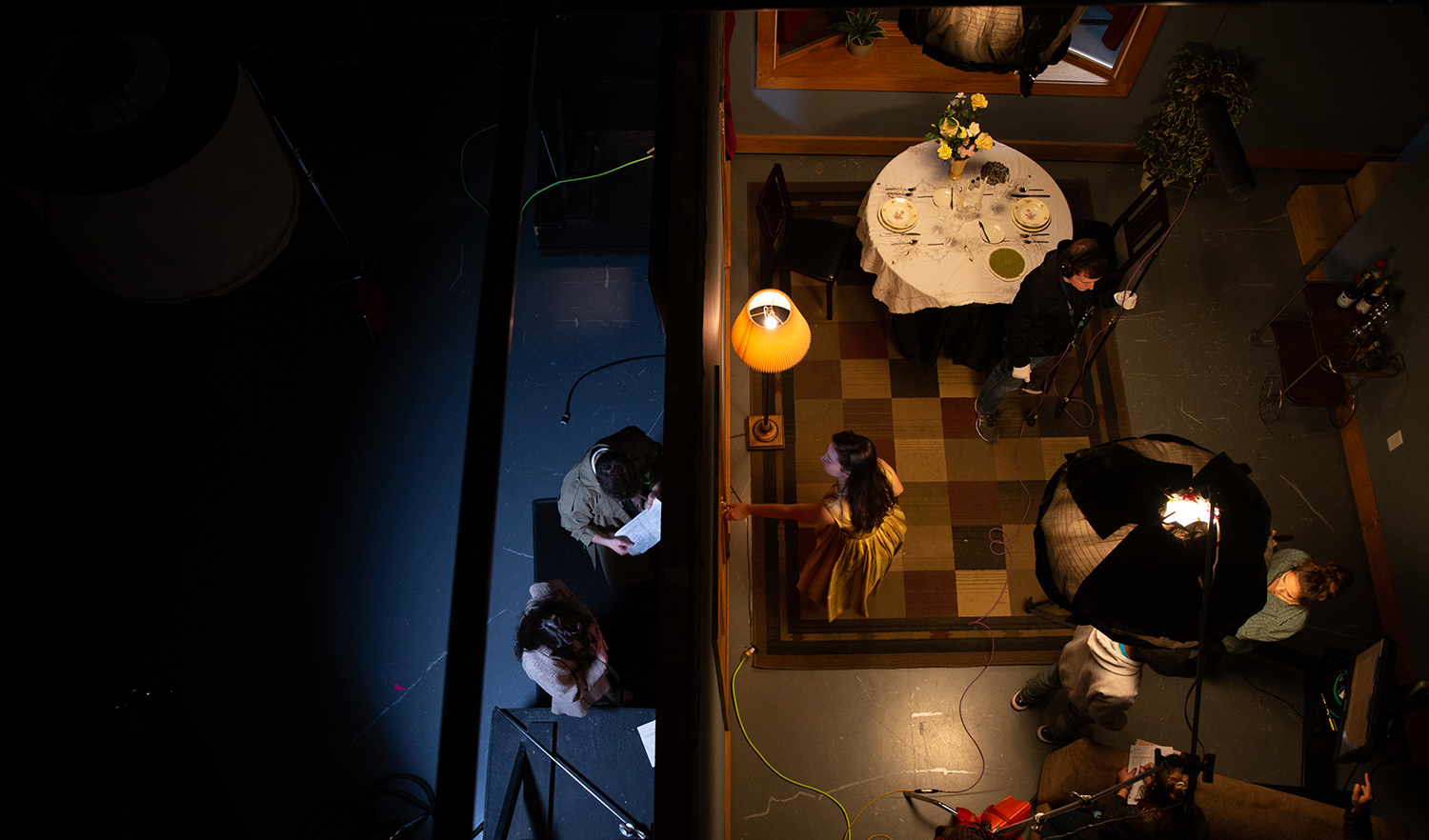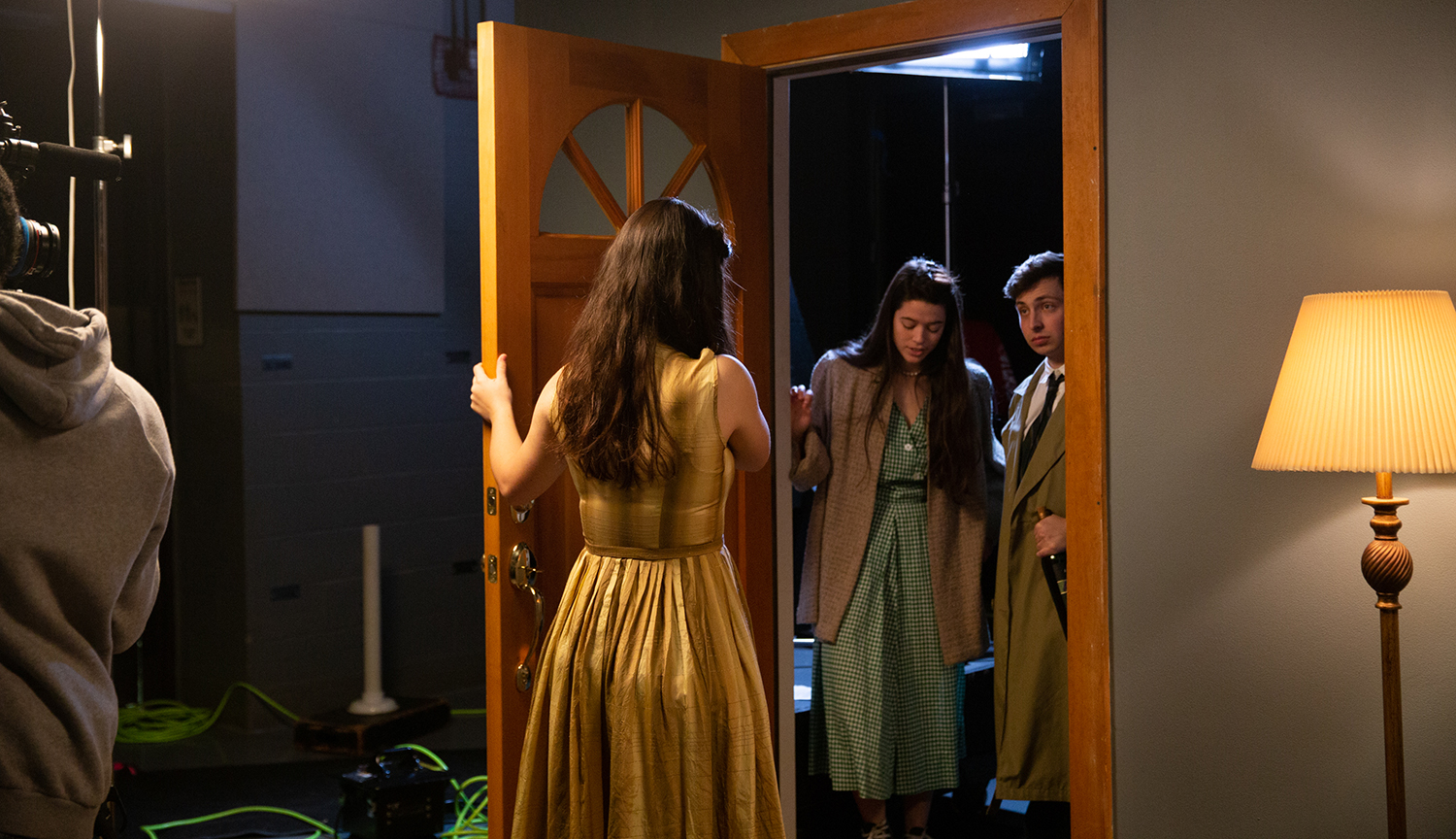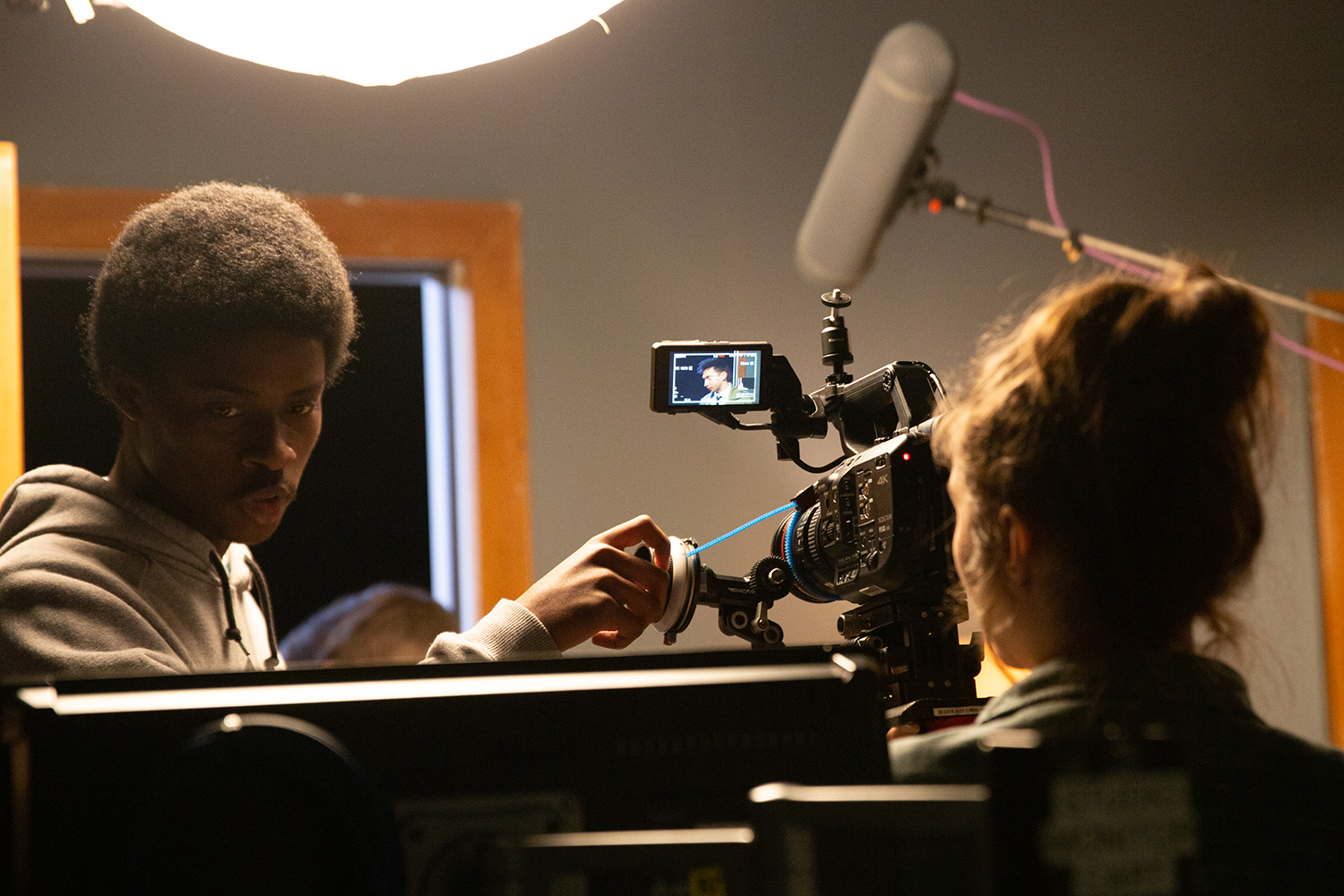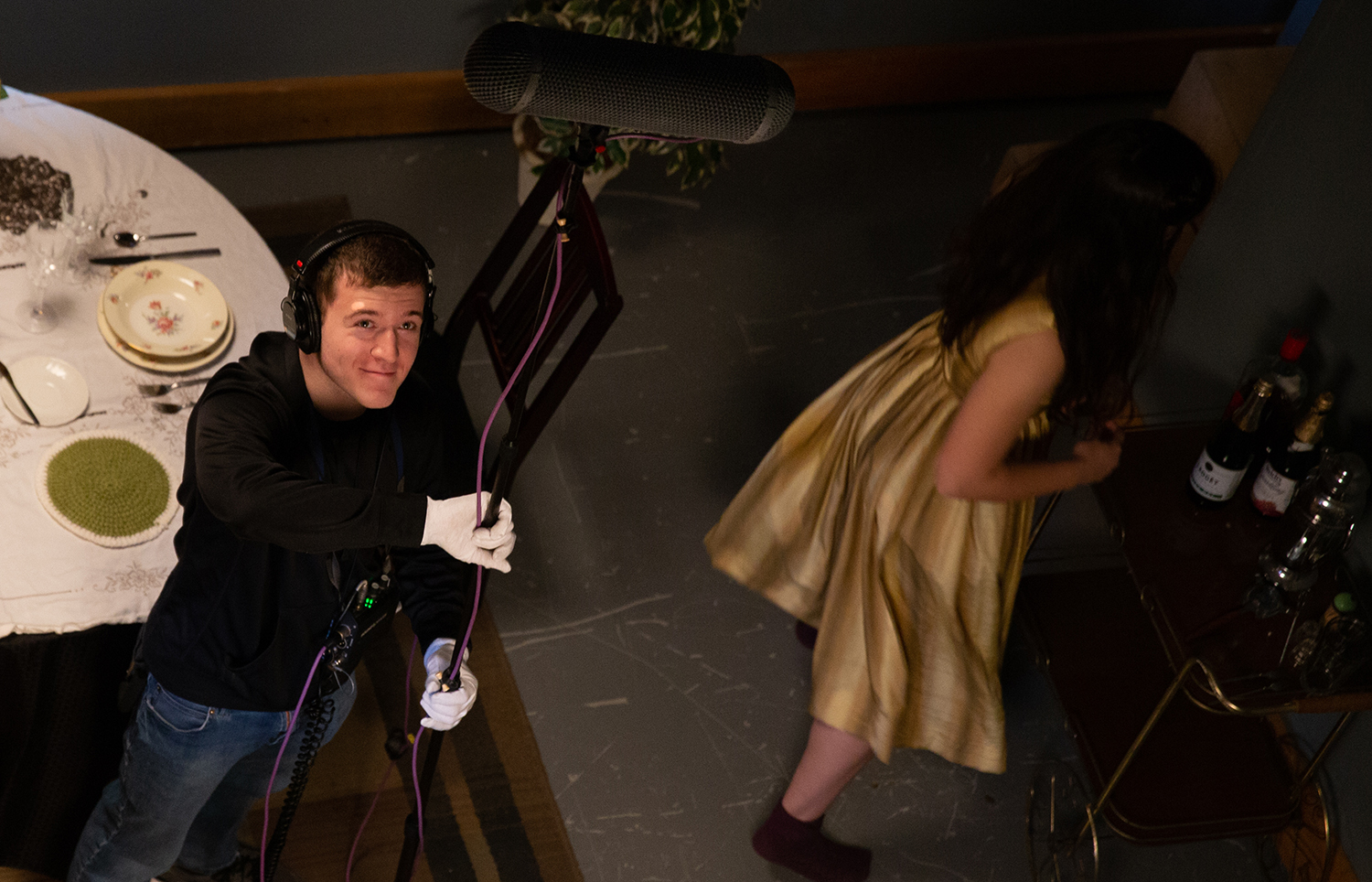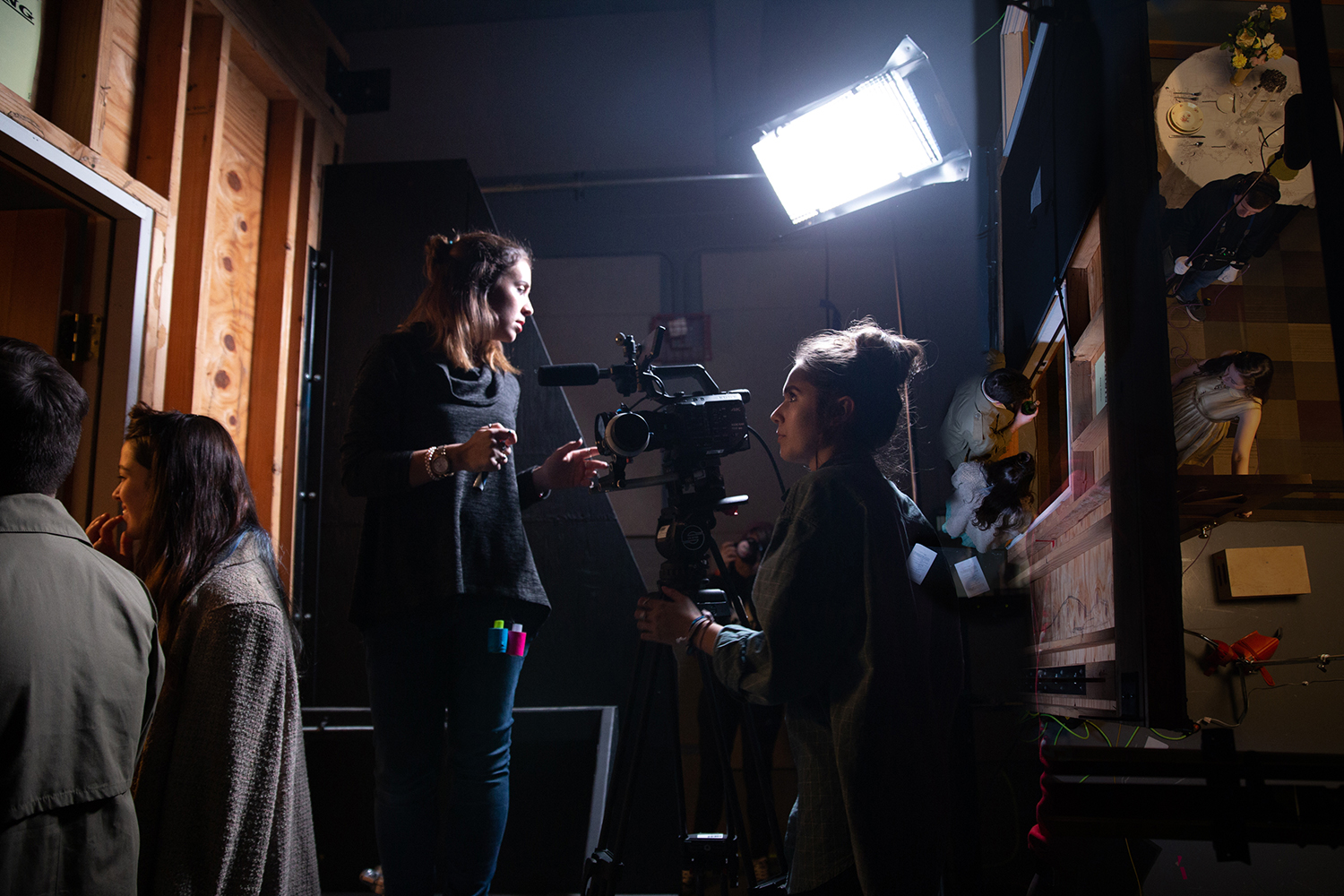 ---