Snowflakes Up Close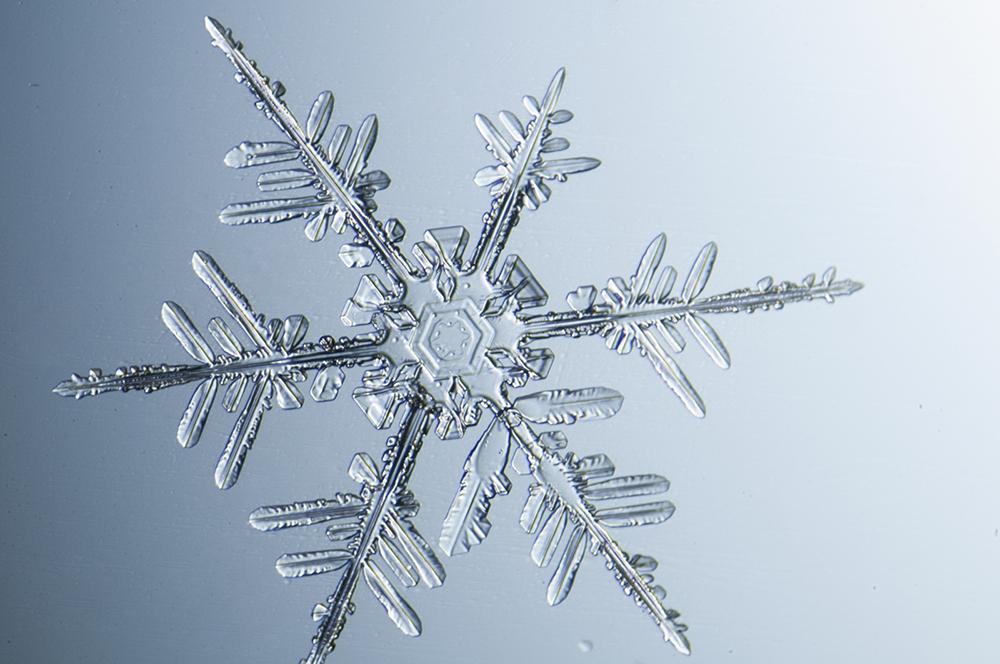 I began photographing snowflakes in the winter of 2002-3. Little did I know that I would become truthfully obsessed with the exciting and often challenging hobby. Rochester NY receives on average 100+ inches of snow. Often though the crystals that fall are nothing very exciting to look at. Without getting into too much detail, most of the time they appear much like table salt or chipped ice. Sometimes though the most beautiful dendrites (pictured above) crystals fall from the sky. This type of snowfall can stop or start at anytime during a storm. This photomicrograph was photographed December 2017



In December 2015, I corresponded with the Rochester Museum and Science Center about their possible interest in exhibiting my photographs. Shared below are photographs from the installation that they hosted. The exhibition opened February 2, 2017 and ran through end of April.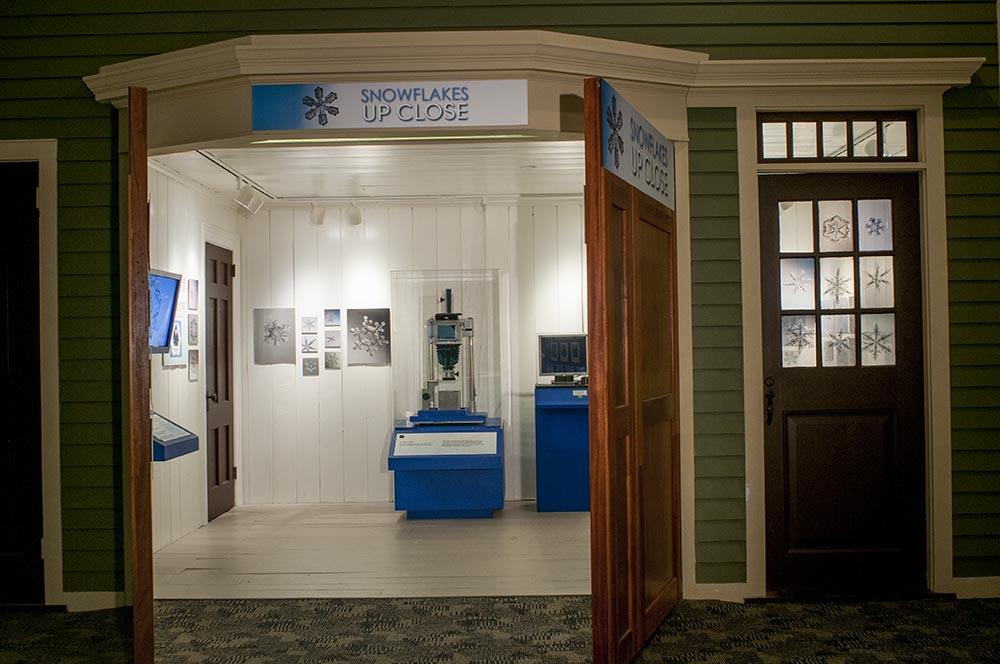 The exhibition contained more than 100+ photographs and was housed in its own room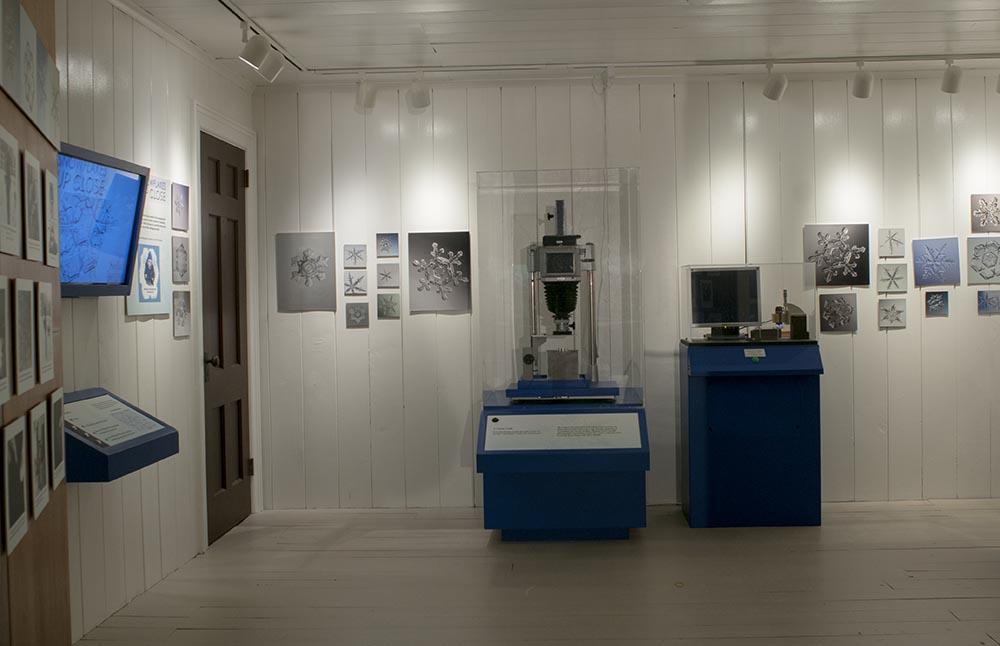 Included were prints, multimedia pieces, and pages from my children's book, Michael Photographs a Snowflake.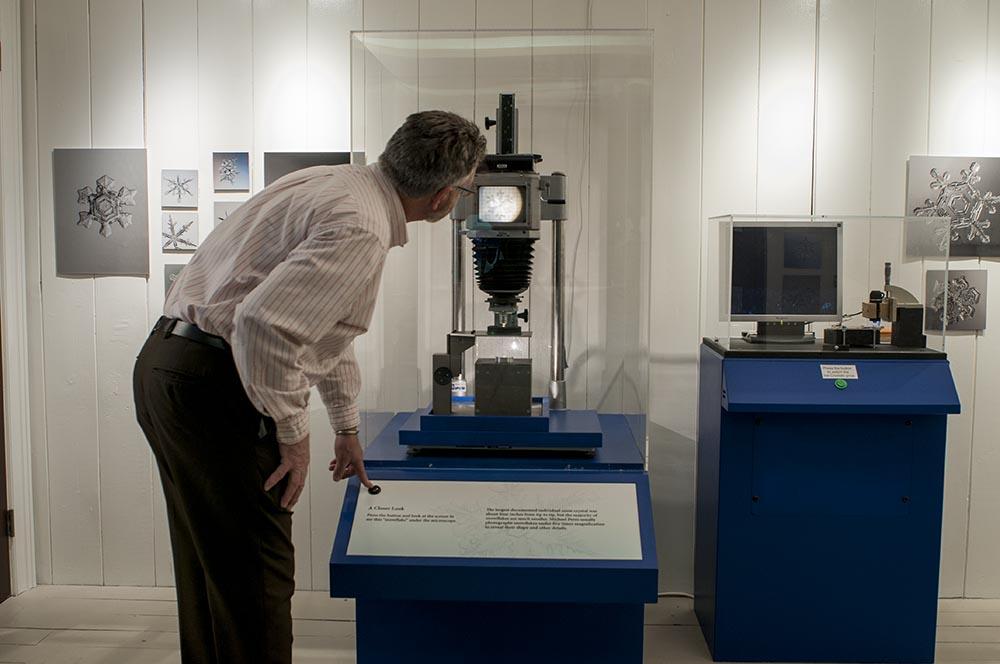 I was thrilled to include my photomicroscope. The Museum installed a light operated by a button where viewers could see a replica snowflake produced by a colleague Prof Ted Kinsman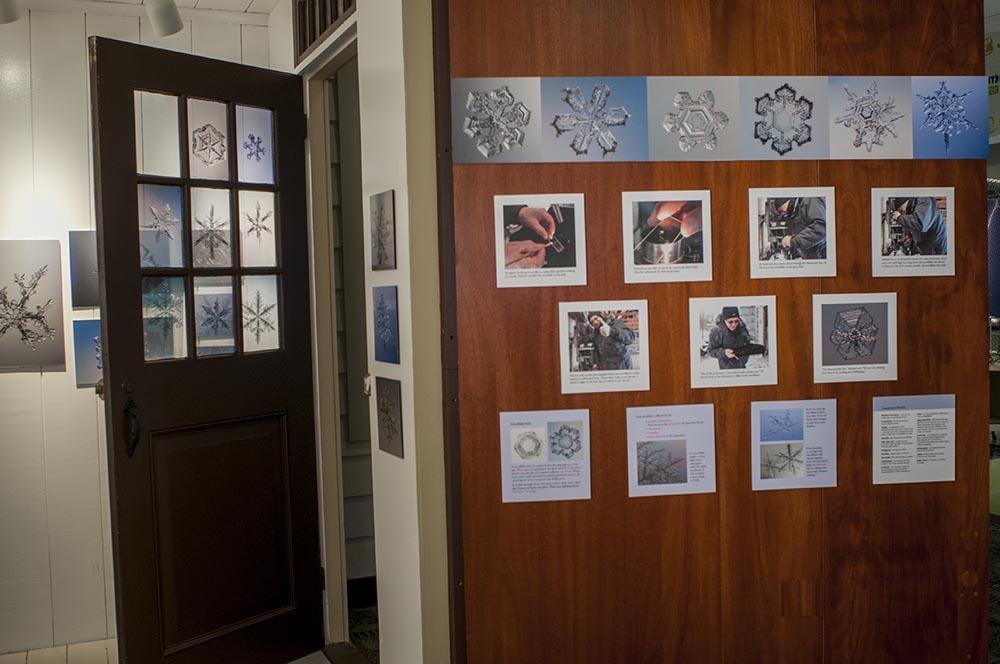 One of the display panels included pages from the book, Michael Photographs a Snowflake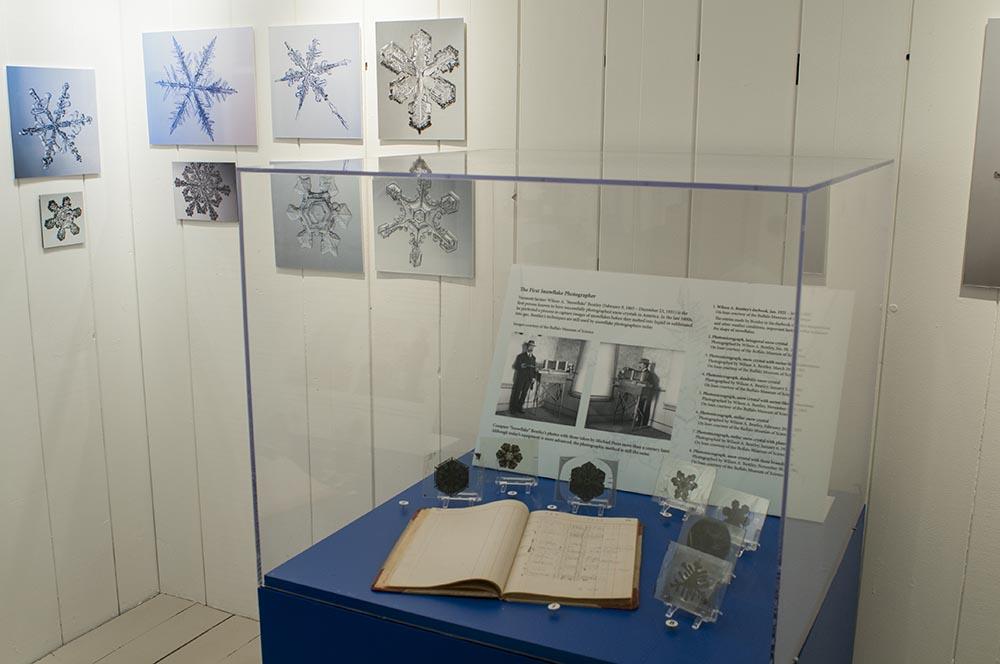 The Buffalo Museum and Science Center, which has in its collection the archive of Wilson Bentley. Known affectionately as Snowflake Bentley, he was America's first to make pictures of these natural wonders. The Museum stafff was willing to loan the Rochester Museum Bentley's notebook/journal and a number of glass plate negatives for my special exhibit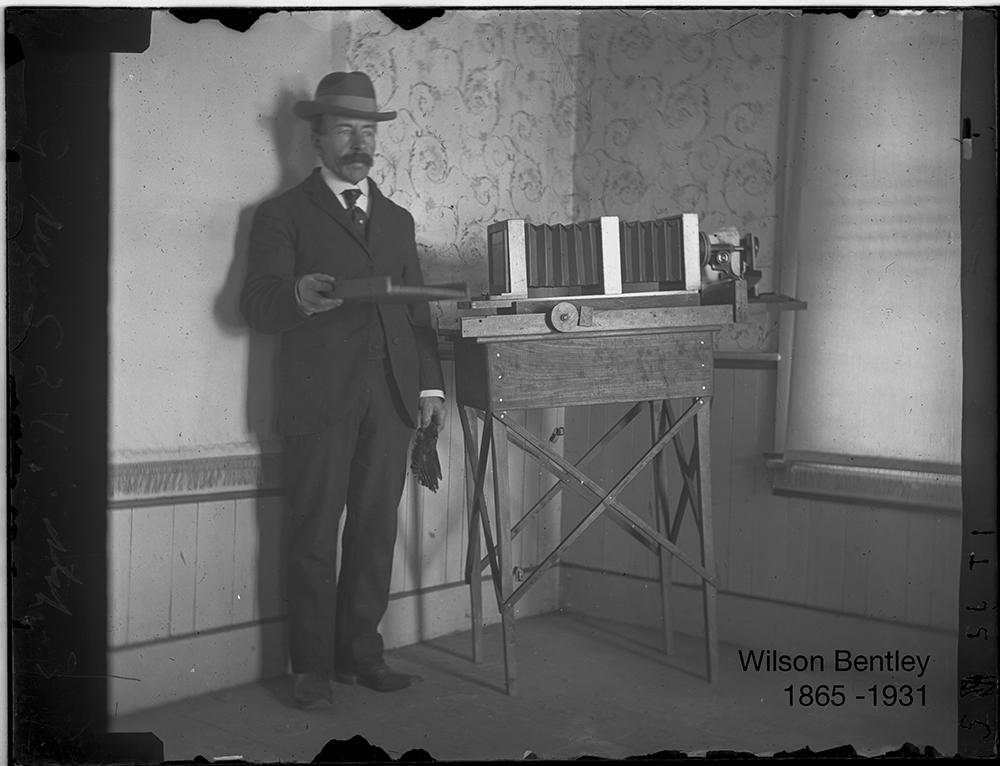 Pictured above is Bentley in his home with his catching try and photomicroscope. This photo is believed to have been made in 1926.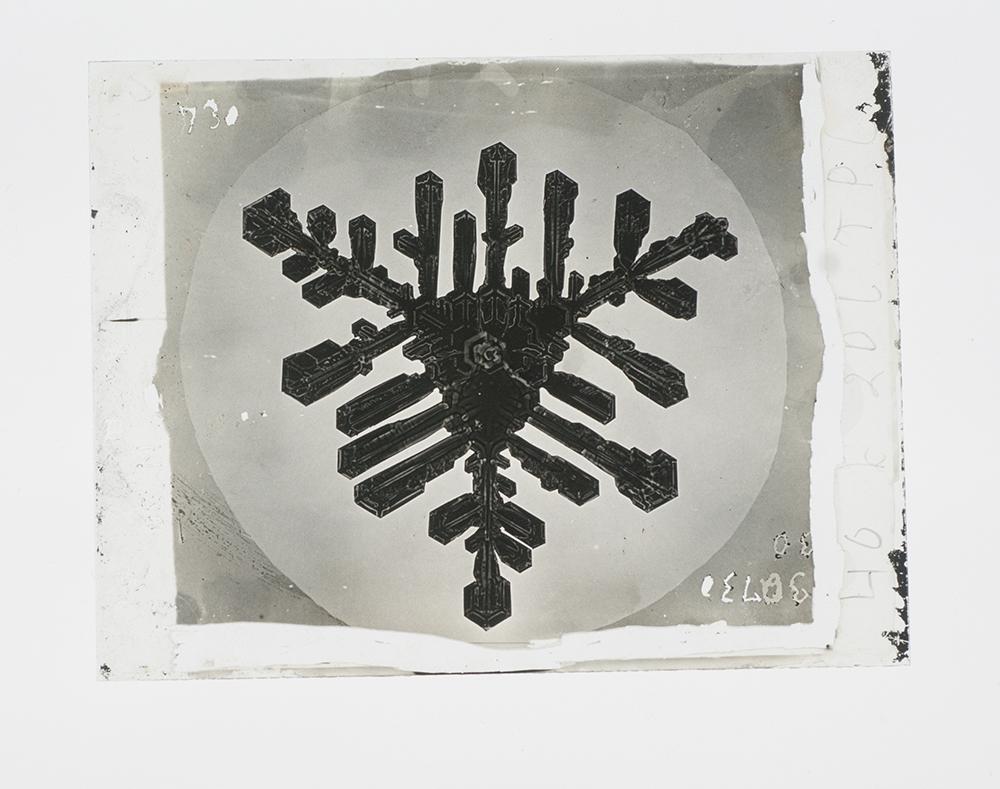 This Bentley photomicrograph was made in 1895.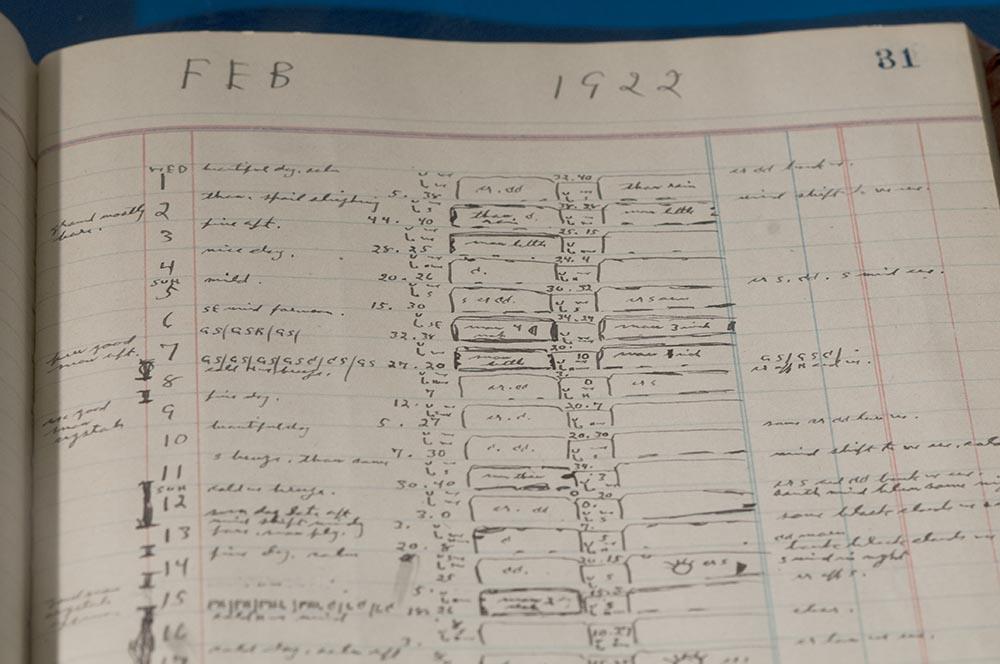 This picture shares a page from Bentley's journal from 1922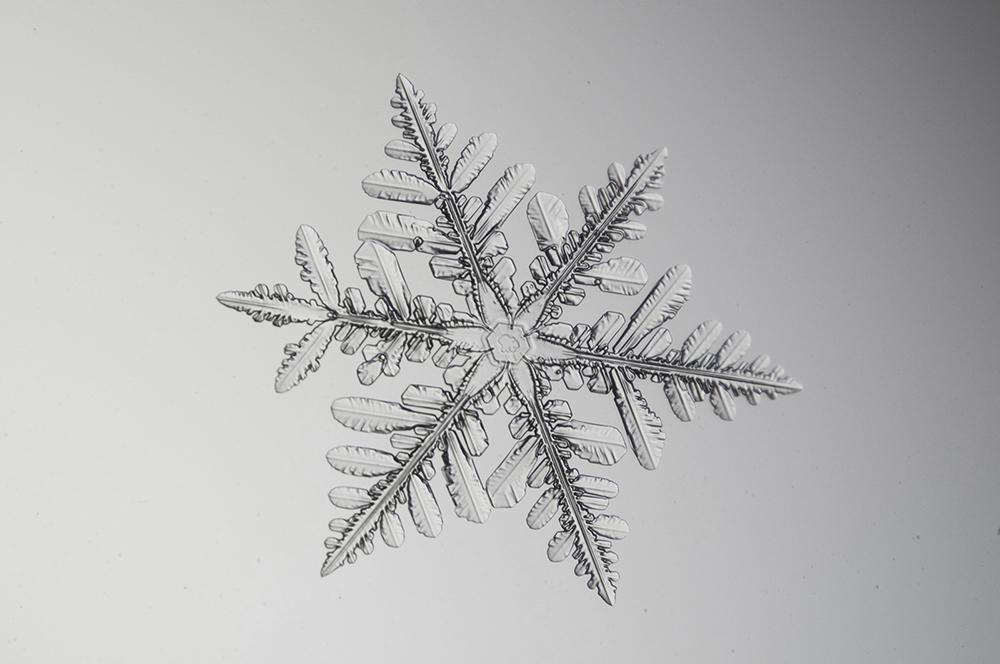 I made this photomicrograph January 2018.
---