Sprucing Things Up
April 22, 2019
Casey Mazza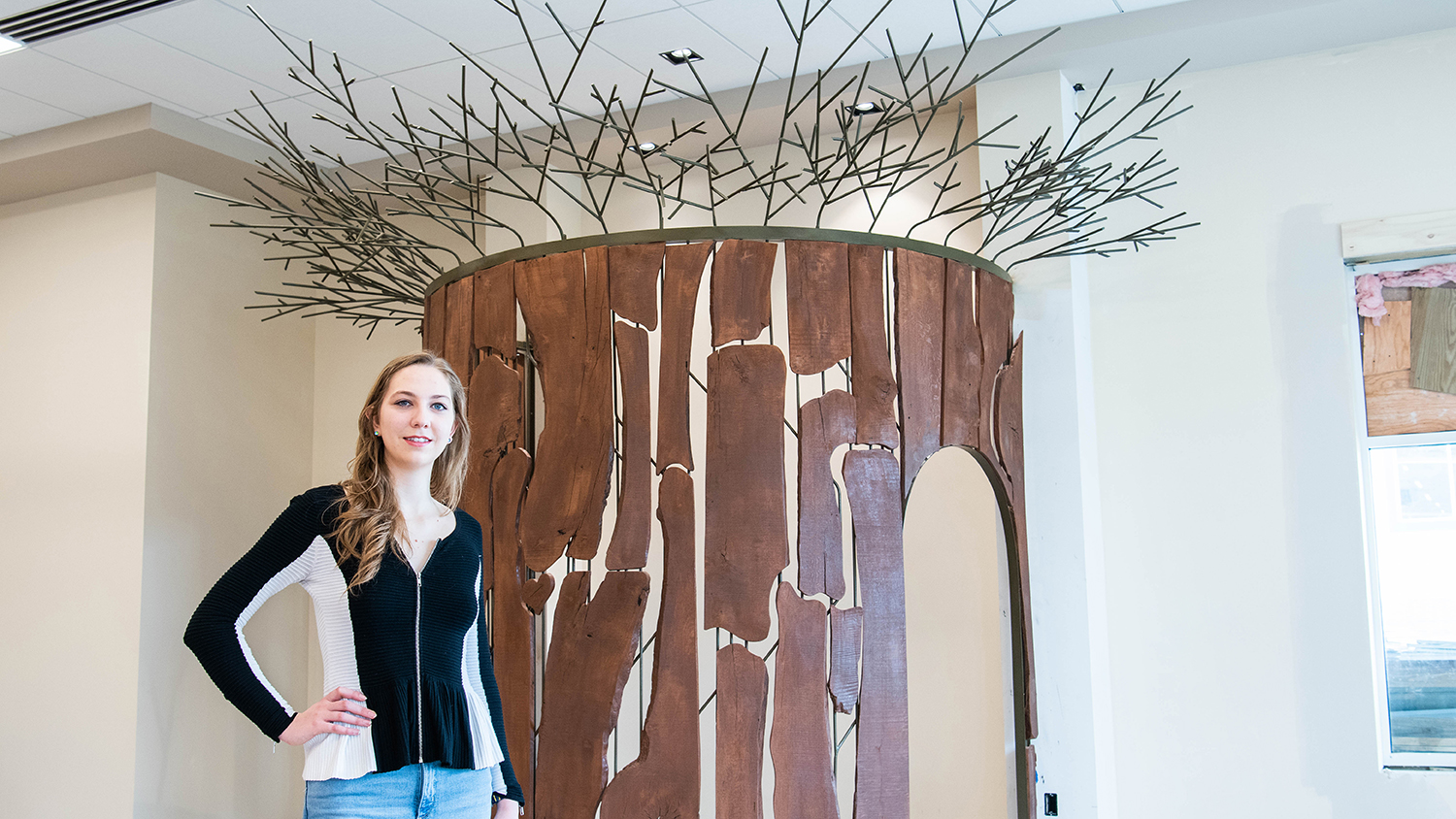 The tree is approximately 14 feet high with a 10-foot diameter and serves as a quiet reading nook and play area for children. The interior of the structure houses seating along with a secret crawl space and puppet window. 
"We wanted to create a fantasy world," said Mazza, who worked with lecturer Gary Molinari on refinement and installation of the tree after it began as a group project, called 'Sprout.' "It's a physical area you can go to and feel like you're in this other world while reading your book."
Mazza collaborated with fellow students in completing a concept for T-Minus 151, the industrial design program's annual, weeklong design blitz for which student teams execute a sponsored project. In January 2018, students were challenged to capture the style of late RIT Artist-in-Residence Wendell Castle in creating products using reclaimed wood from a long-standing campus oak tree felled by a 2017 windstorm. 
"Having opportunities like T-Minus, to work with real organizations, projects can go somewhere, which is super exciting," Molinari said.
Molinari said pieces of the wood were uniquely fashioned and attached to the framework, forming an abstract structure that channels the work of Castle. Mazza and Molinari worked in partnership with the Town of Henrietta to further develop "Sprout" from the summer of 2018 until the tree was installed in spring 2019.
"It's the closest to real world as you're going to get in school," Mazza said of the experiential learning opportunity. "I don't know if I could be any more prepared for the real world. … I'm getting a great portfolio piece, amazing contacts, an amazing experience, a whole new body of knowledge. It's been very rewarding."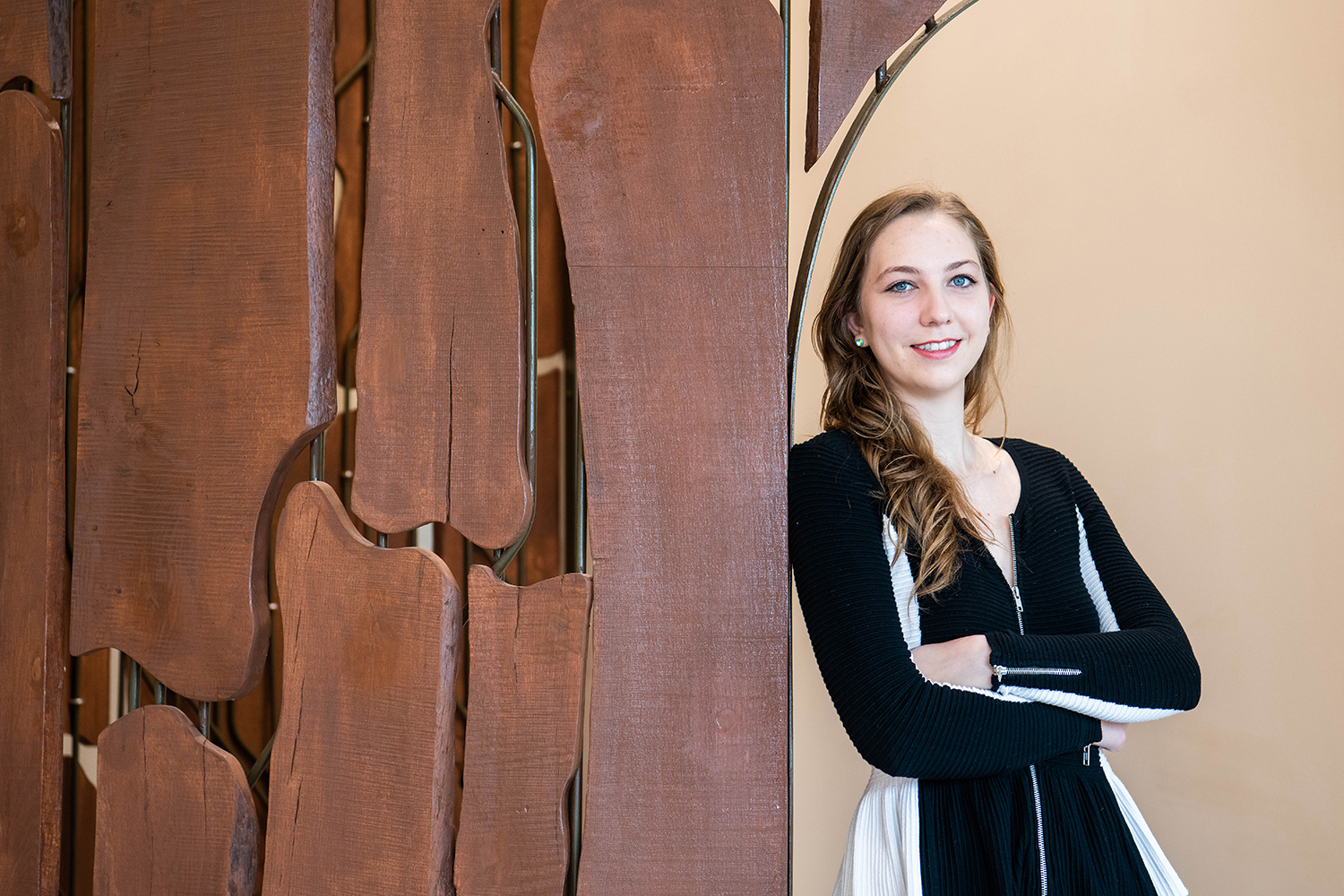 Photos by Gabrielle Plucknette-DeVito
---