A User Study of Story Presence in an Immersive Narrative Experience Tested with Variant Levels of Immersion
Immersive narratives experienced in Head Mounted Displays (HMD's), whether involving real environments or computer generated, allow the participant to be visually immersed in the story. This study acknowledges three broad variables of immersion in narrative experiences: existence, experience, and environment. The narrowed focus of this user study is on employing perspective as a tool to test the effect of active and passive existence on the sensation of story presence. Two active permutations of a narrative story will be tested against a controlled passive experience using a subjective questionnaire to collect data and analyze the user's experience. The narrow treatment of the study is combined with a broad exploration and attempt to define the language for storytelling in immersive environments as compared to traditional cinema.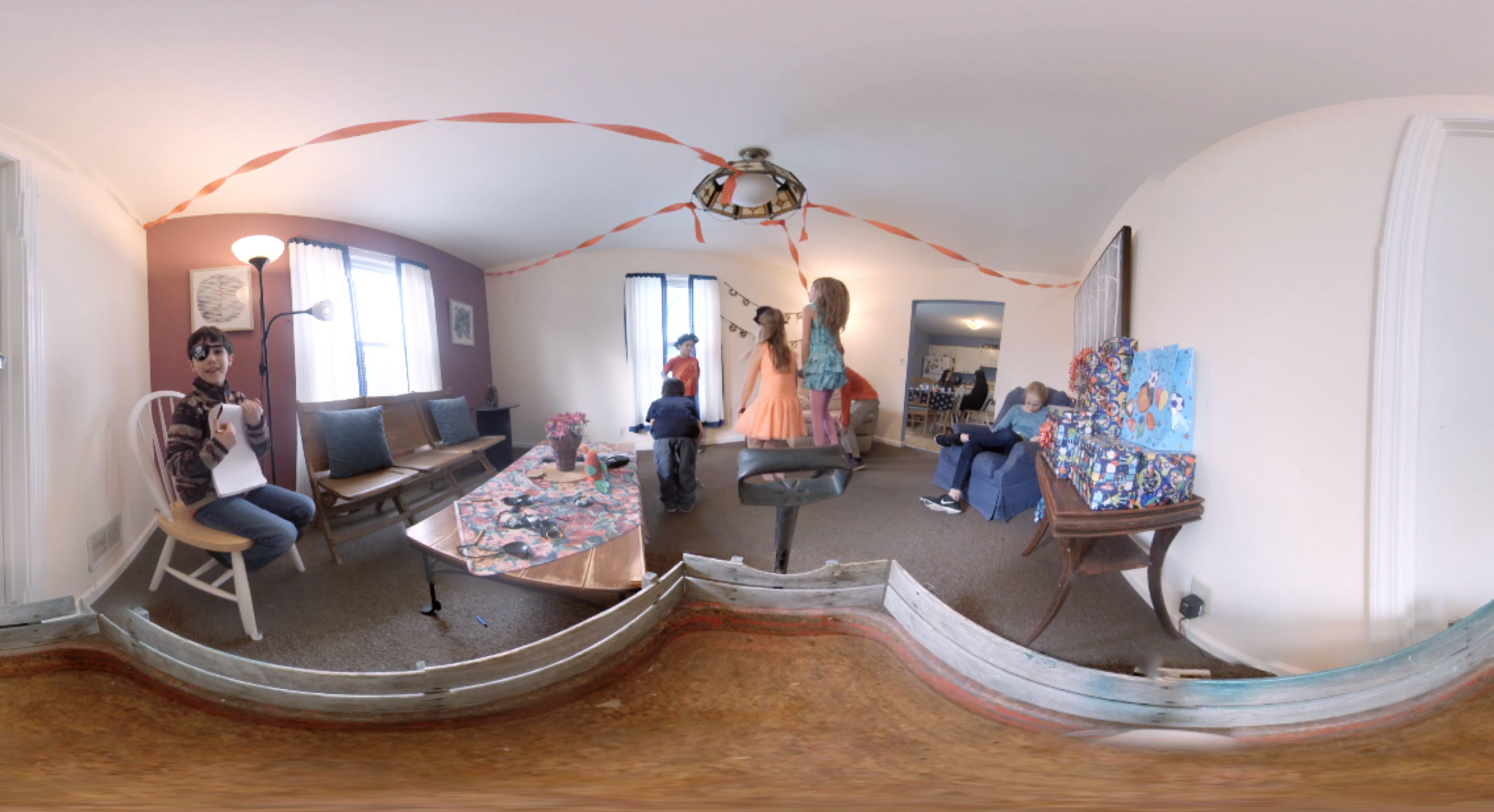 Sample 360-degree video environment frame from "You're My Best Friend"
Judging Presence Thesis
Final report on influence of immersive technologies on the sense of presence in 360-degree narrative film
---