E. Philip Saunders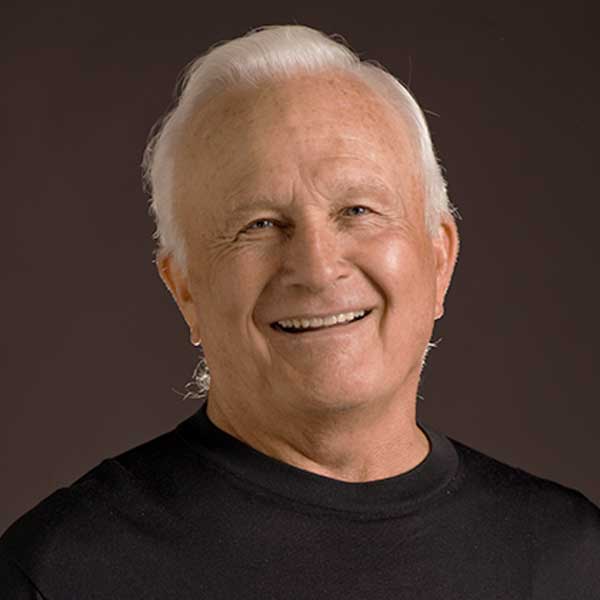 E. Philip Saunders
CEO, Saunders Management
Chairman, Genesee Regional Bank
Mr. Saunders is the founder of several notable companies, including Genesee Regional Bank, Truck Stops of America, Griffith Energy, TravelCenters of America, and Sugar Creek Corporation. Mr. Saunders owns several businesses, including Essex Property Management, a company responsible for commercial properties. Other significant ownership interests include Valley Fuels, Bristol Harbour Resort, Sugar Creek Farms, Western New York Energy, and American Rock Salt.
Mr. Saunders serves as Chairman of Genesee Regional Bank and Valley Fuels, as well as Chairman of the Board of Directors of Paul Smith's College. Mr. Saunders also serves on the Board of Directors of Rochester Institute of Technology, American Rock Salt, Buckingham Properties, Lewis Tree, Passero Associates, NYS Trooper Foundation, Torvec Inc., Western New York Energy, and Young Entrepreneurs Academy. Mr. Saunders was formerly the Executive Vice President and Director of Ryder Systems, Owner/CEO of Econo-car International, and Owner/CEO of Richardson Foods Corporation.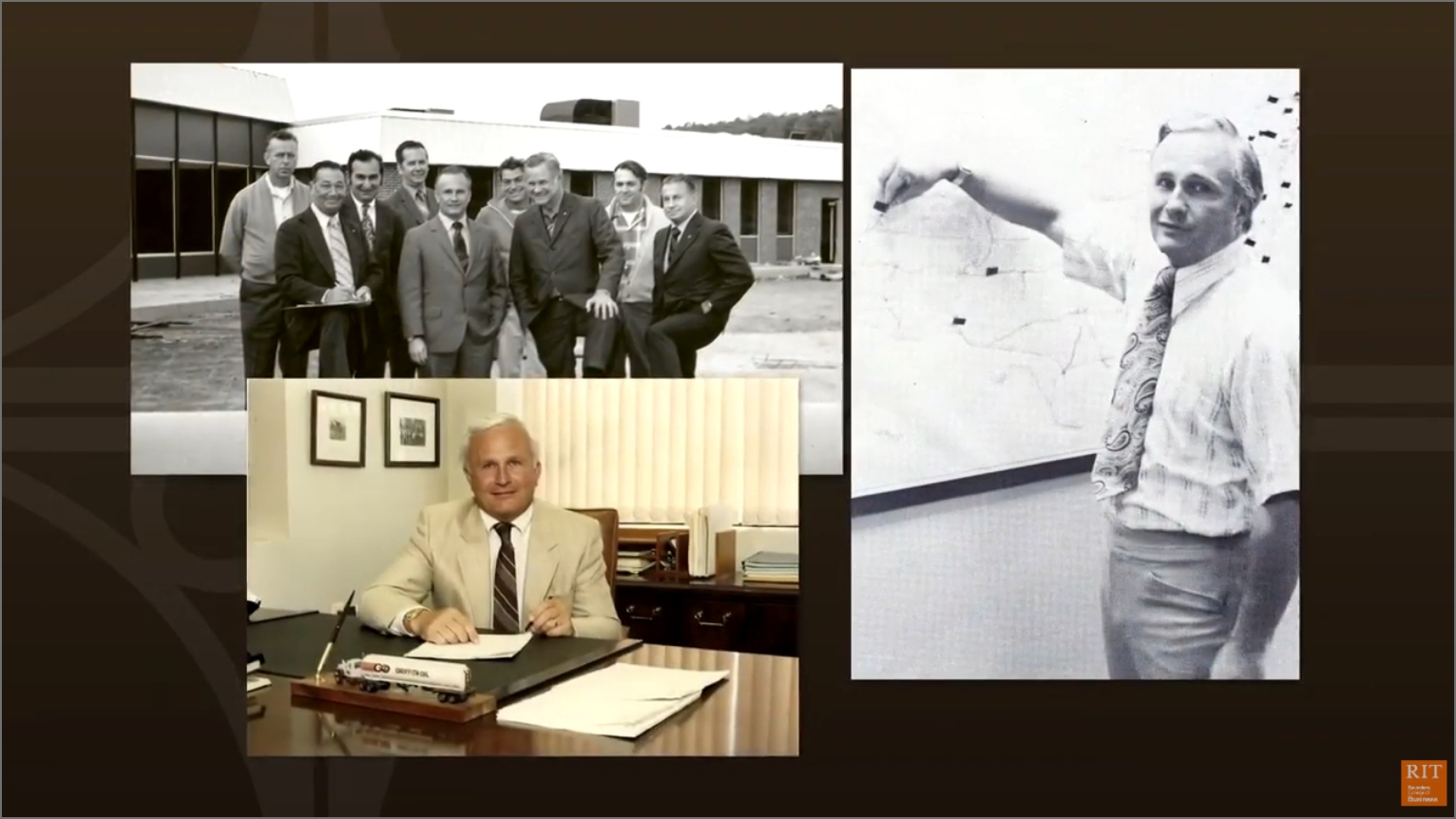 Mr. Saunders formerly served as a member of the Board of Directors of the American Red Cross, Boy Scouts of America, Fleet Bank, Genesee Valley Trust Company, Hahn Automotive, Excellus of New York, Ryder Systems, National Association of Truck Stop Operators (NATSO), Rochester General Hospital, and Roswell Park.
Mr. Saunders is a past inductee of the Rochester Business Hall of Fame and is a recipient of an honorary Doctorate of Commercial Science from Paul Smith's College. He is also a member of the Livonia Central School Athletic Hall of Fame and the National Association of Travel Centers Hall of Fame.
 
E. Philip Saunders Scholarship
A lifelong resident of Livingston County, NY, Mr. Saunders is a tireless promoter of the Upstate NY economy and believes strongly that an educated workforce is the key to economic growth in the region. As part of his commitment to RIT and to the naming of its College of Business, in July 2006, Mr. Saunders established the E. Philip Saunders Endowed Business Scholarship, providing two four-year academic scholarships annually, to graduates of Avon, Dansville, Livonia, Mt. Morris and York High Schools in Livingston County, NY, who have been accepted to Saunders College of Business.
Phil Saunders' Scholarship Eligibility
Eligibility for this scholarship will be based on the recipients' graduation from Avon, Dansville, Livonia, Mt. Morris and York High Schools and their acceptance into Saunders College of Business at RIT. Candidates must demonstrate a record of academic achievement that indicates a strong potential for success in a selective educational environment. They should be well-rounded students involved in extracurricular and/or work-related activities while in high school. Also, they should demonstrate strong leadership potential or business skills and aspire to become business leaders.
Candidates will be asked to authorize the release of the application and ongoing performance information to the scholarship selection committee. That committee will consist of at least one representative from the RIT Enrollment Management and Career Services Division and one representative from the Saunders Foundation. Financial need may be a factor in consideration but is not a requirement. All qualified candidates will be encouraged to apply. The scholarship is renewable annually for up to four years, provided the recipients enroll full-time, maintain a cumulative grade point average (GPA) of at least 2.5, and remain enrolled in the RIT Saunders College of Business. In the event that circumstances arise forcing a student to enroll for an additional term to meet academic requirements, the administrators of the fund may be able to support those additional needs.
For more information
Saunders Scholars
See the complete list of E. Philip Saunders Endowed Business Scholarship recipients below.
| | | | |
| --- | --- | --- | --- |
| Name | Year Received | Major | High School |
| Beth Buehler | 2022-2023 | Global Business Management | Livonia High School |
| Ella Sexton | 2021-2022 | Marketing and Global Business Management | Livonia High School |
| Kiersten Kennedy | 2021-2022 | Accounting | Dansville High School |
| Oliver Owen | 2020-2021 | Accounting and Finance | Livonia High School |
| | 2019-2020 | Management Information Systems | Avon High School |
| | 2019-2020 | Marketing | Livonia High School |
| | 2019-2020 | Accounting | Livonia High School |
| | 2018-2019 | Finance | York High School |
| | 2018-2019 | Management | Livonia High School |
| | 2018-2019 | Marketing | Lima Christian School |
| | 2017-2018 | Management Information Systems | Livonia High School |
| | 2017-2018 | Management | Avon High School |
| | 2016-2017 | Management Information Systems | Livonia High School |
| | 2016-2017 | International Business | Dansville High School |
| | 2015-2016 | New Media Marketing | Dansville High School |
| | 2015-2016 | Management Information Systems | Livonia High School |
| | 2015-2016 | Management Information Systems | Dansville High School |
| | 2014-2015 | New Media Marketing | Livonia High School |
| | 2014-2015 | Marketing | Livonia High School |
| | 2013-2014 | Management | Livonia High School |
| | 2013-2014 | Management Information Systems | Dansville High School |
| | 2013-2014 | N/A | Livonia High School |
| | 2013-2014 | Management | Livonia High School |
| | 2012-2013 | New Media Marketing | Dansville High School |
| | 2011-2012 | Accounting | Livonia High School |
| | 2011-2012 | Management | Dansville High School |
| | 2010-2011 | Management | Livonia High School |
| Nicholas DeBerardinis | 2010-2011 | Finance | Dansville High School |
| | 2009-2010 | International Business | Livonia High School |
| | 2009-2010 | Management | Dansville High School |
| | 2008-2009 | International Business | Dansville High School |
| | 2008-2009 | Management | Livonia High School |
| | 2007-2008 | Marketing | Dansville High School |
| | 2007-2008 | International Business | Livonia High School |