RIT to confer five honorary degrees at May 12 commencement ceremony
Thomas Zurbuchen, Charles Gaines '67, B. Thomas Golisano, Fiona Ma '88, and E. Philip Saunders will be recognized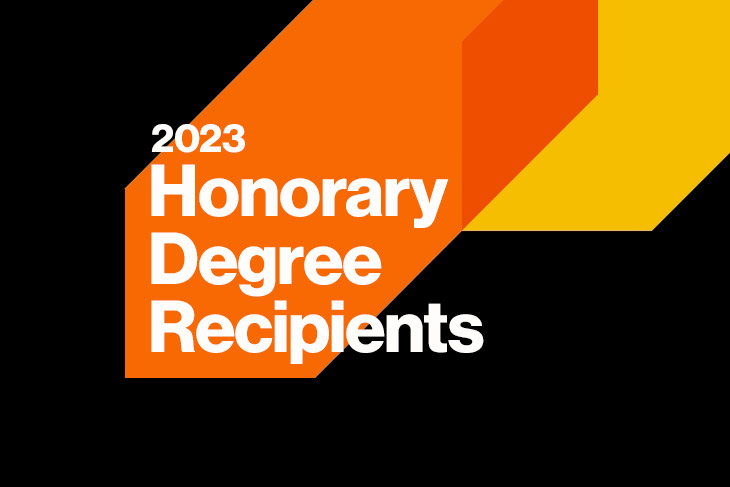 Rochester Institute of Technology will confer honorary degrees to five outstanding individuals at its 2023 commencement ceremony on May 12. The honorees will be recognized alongside more than 4,800 graduates.
Earning honorary degrees are: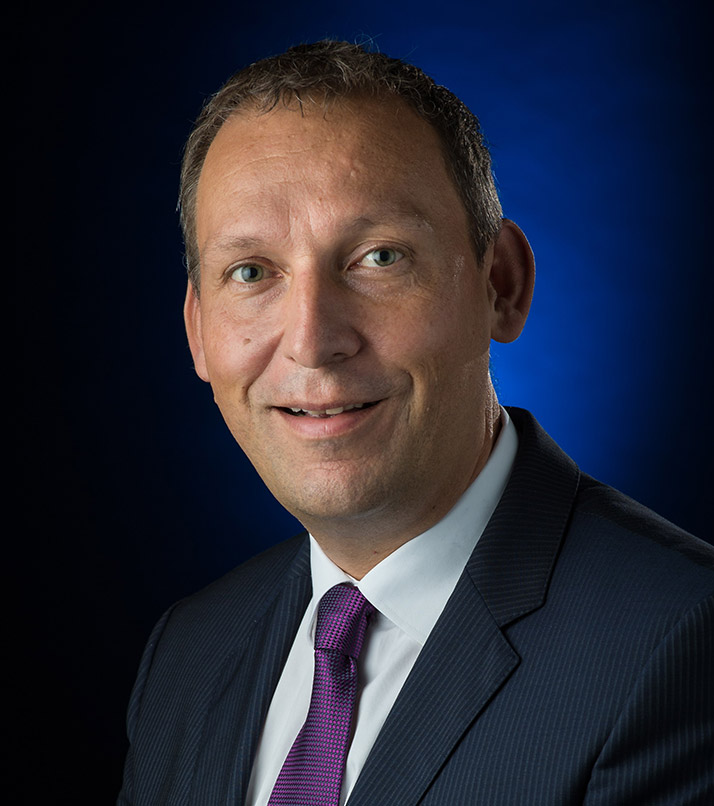 Thomas Zurbuchen, astrophysicist and the longest continually serving associate administrator for the Science Mission Directorate in NASA's history, will receive an Honorary Doctorate of Science in recognition of his outstanding contributions to space exploration and scientific research.
In addition, Zurbuchen will also deliver the keynote address for the university's Academic Convocation ceremony starting at 10 a.m. on Friday, May 12, in the Gordon Field House and Activities Center.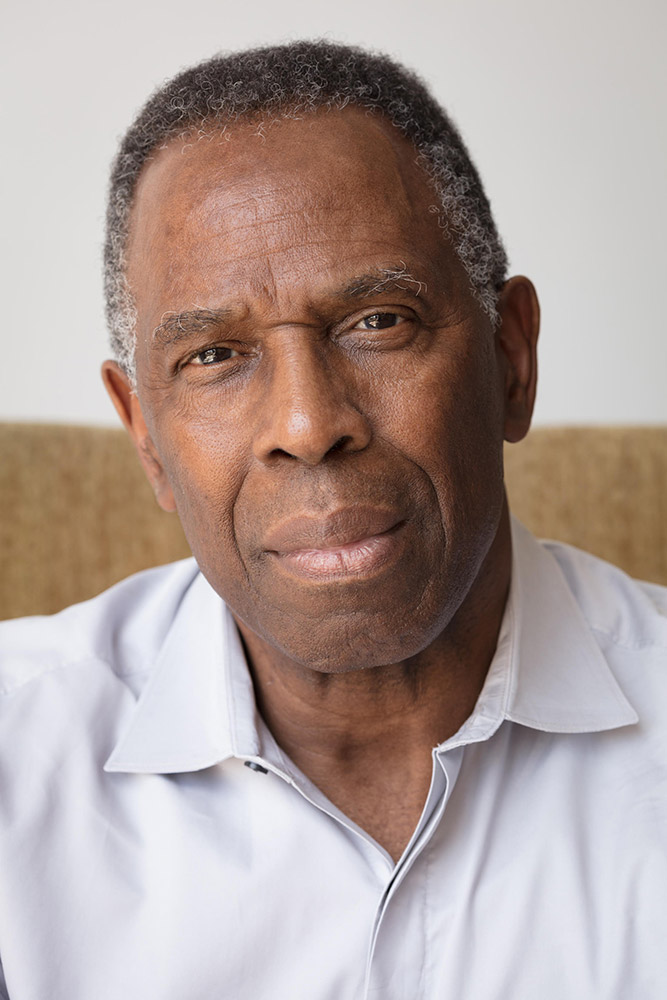 Charles Gaines, renowned artist and 1967 MFA graduate of RIT's College of Art and Design, will receive an Honorary Doctorate of Fine Arts degree in recognition of his influential contributions to contemporary art and his continued commitment to education. A pivotal figure in the field of conceptual art, Gaines' body of work engages formulas and systems that interrogate relationships between the objective and the subjective realms. He recently retired from the CalArts School of Art, where he was a faculty member for more than 30 years and established a fellowship to provide critical scholarship support for Black students in the MFA program. He has been the subject of numerous exhibitions in the United States and internationally, and his work is in prominent public collections including the Museum of Modern Art and the Whitney Museum of American Art.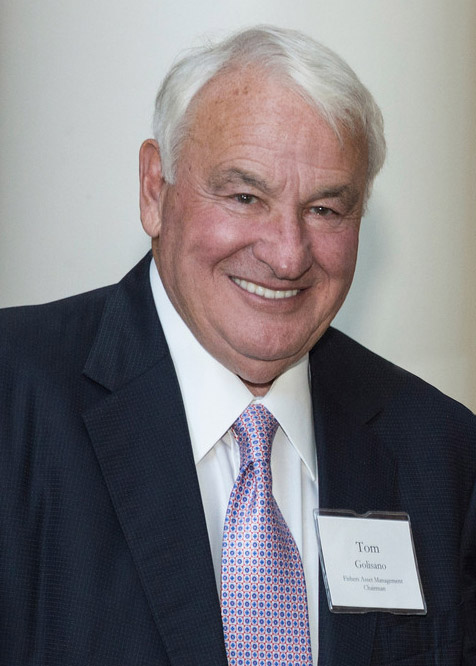 B. Thomas Golisano, entrepreneur, philanthropist, and founder of Paychex Inc., will receive an Honorary Doctorate of Humane Letters in recognition of his business leadership and philanthropic contributions to the greater Rochester community and beyond. He is also founder of The Golisano Foundation, which supports and partners with organizations providing opportunities for those with intellectual and developmental disabilities to ensure they have pathways to personal dignity, independence, and the best possible expression of their abilities and talents throughout their lifetimes. Golisano continues to oversee his family's charitable foundation, which has donated more than $40 million to a wide variety of nonprofit organizations dedicated to helping people with intellectual disabilities. In addition to the family foundation, his personal philanthropy to a myriad of institutions and organizations totals more than $330 million. Golisano is the namesake of RIT's Golisano College of Computing and Information Sciences, founded in 2001, and the Golisano Institute for Sustainability in 2007.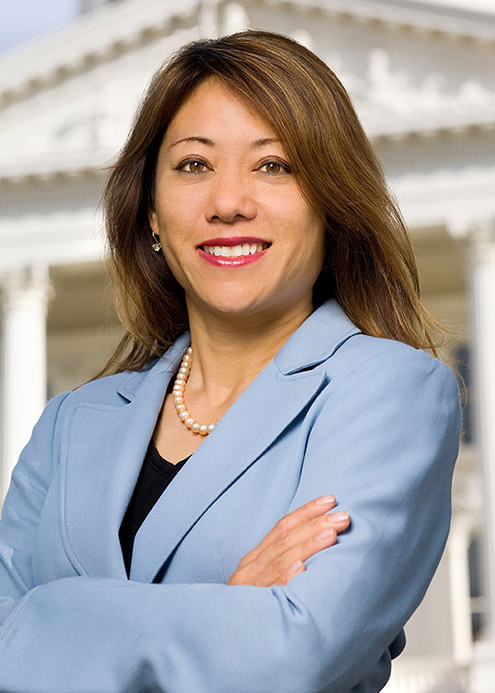 Fiona Ma, California State Treasurer and a 1988 graduate of RIT's Saunders College of Business (accounting), will receive an Honorary Doctorate of Humane Letters in recognition of her distinguished career in public service and leadership in finance. Ma is the first woman of color and first Certified Public Accountant elected as California State Treasurer. Ma previously served six years in the California State Assembly, where she passed a law to ban toxic chemicals, known as phthalates, in baby products statewide. It was the first law of its kind in the nation. She has also authored 60 bills as an Assembly member that were signed into law by two different governors and chaired the Assembly Select Committee on domestic violence and spearheaded legislation that strengthened laws protecting victims of domestic violence.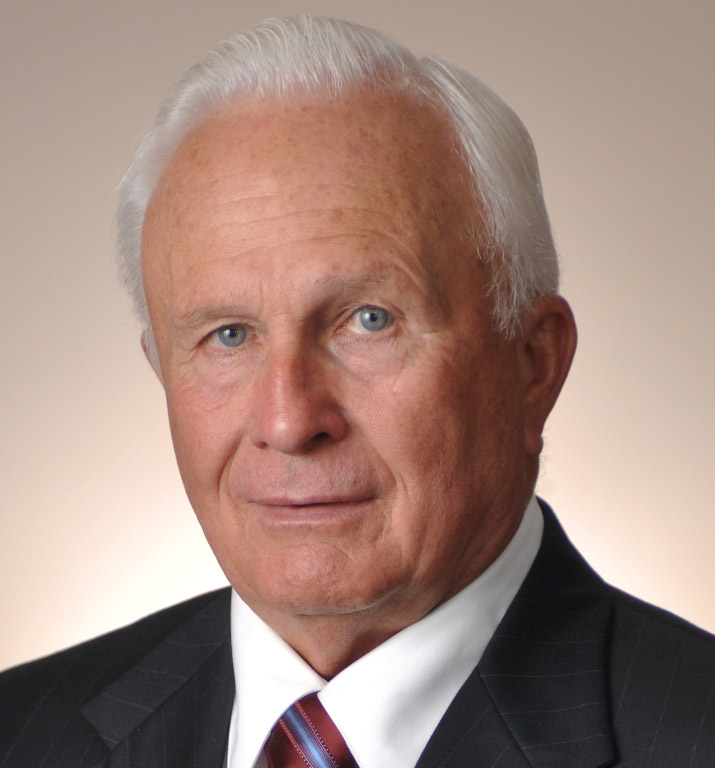 E. Philip Saunders, a serial entrepreneur and philanthropist who has had a major impact on the Rochester business landscape, will receive an Honorary Doctorate of Humane Letters in recognition of his entrepreneurial spirit and commitment to the university. Saunders is the founder of several notable companies, including Genesee Regional Bank, Truck Stops of America, Griffith Energy, TravelCenters of America, and Sugar Creek Corporation. RIT's Saunders College of Business was named in his honor. He also helps RIT recognize exemplary students through the E. Philip Saunders Endowed Business Scholarship and is a major donor to the Saunders College of Business Lowenthal Hall expansion project.
"We are honored to award these distinguished individuals with honorary degrees in recognition of their significant contributions to their fields and to society as a whole," said RIT President David Munson. "As we encourage our graduates to make a difference in the world, it is evident that these honorary degree recipients provide inspiration to our graduates, and to the entire RIT community, through their leadership, creativity, and dedication. We are thrilled to have these individuals as members of RIT's Tiger family."
Topics