Bloomberg Rankings, 2022-23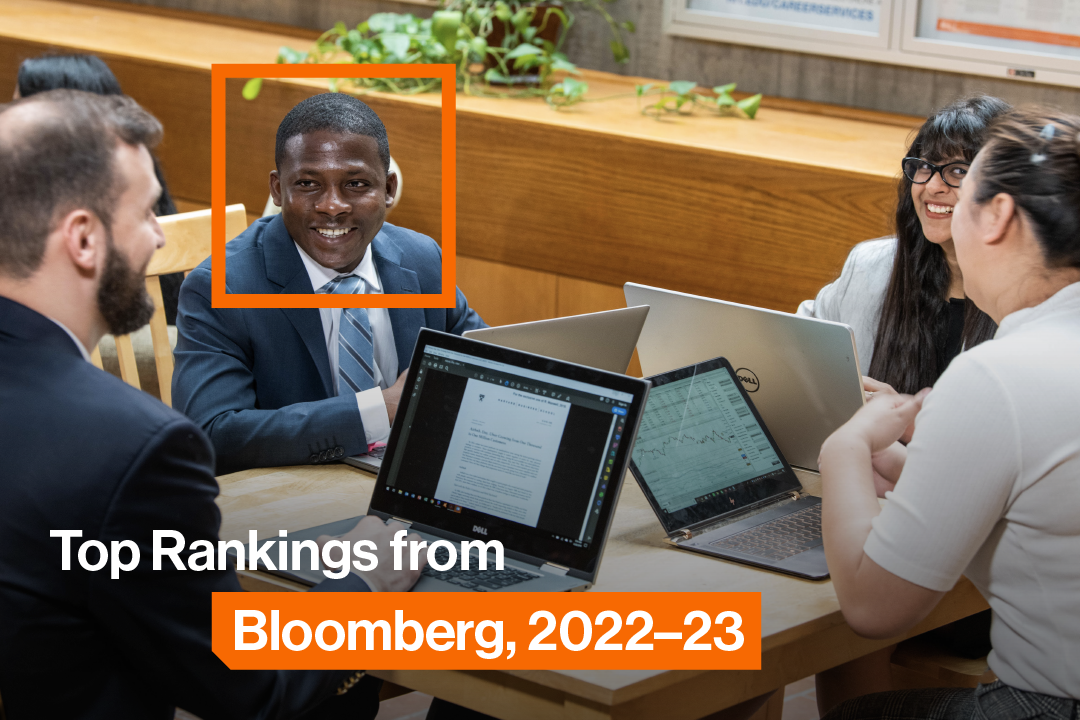 Saunders College of Business at Rochester Institute of Technology has received several national rankings from Bloomberg. Saunders is ranked 73rd in overall business programs, 51st in entrepreneurship, and 42nd in diversity.
Saunders offers a wide range of graduate programs to meet the needs of our ever-changing world. Saunders' innovative degree programs prepare students for a wide variety of career opportunities and prepare them to become leaders in their fields.
Many of Saunders' unique graduate programs, such as technology innovation management and entrepreneurship (TIME), organizational leadership and innovation (OLI), and hospitality business management (HBM) are offered exclusively online, making them easily accessible and personalized to fit students' schedules.
Saunders' undergraduate and graduate portfolio is nationally and internationally ranked and recognized. No matter which program students choose, Saunders prepares graduates to make long-lasting contributions to their communities and career fields through its emphasis on innovation, technological advancement, and global awareness. Visit our events page to view graduate information session opportunities and other events.
Topics