CEO Magazine: Global MBA Rankings, 2023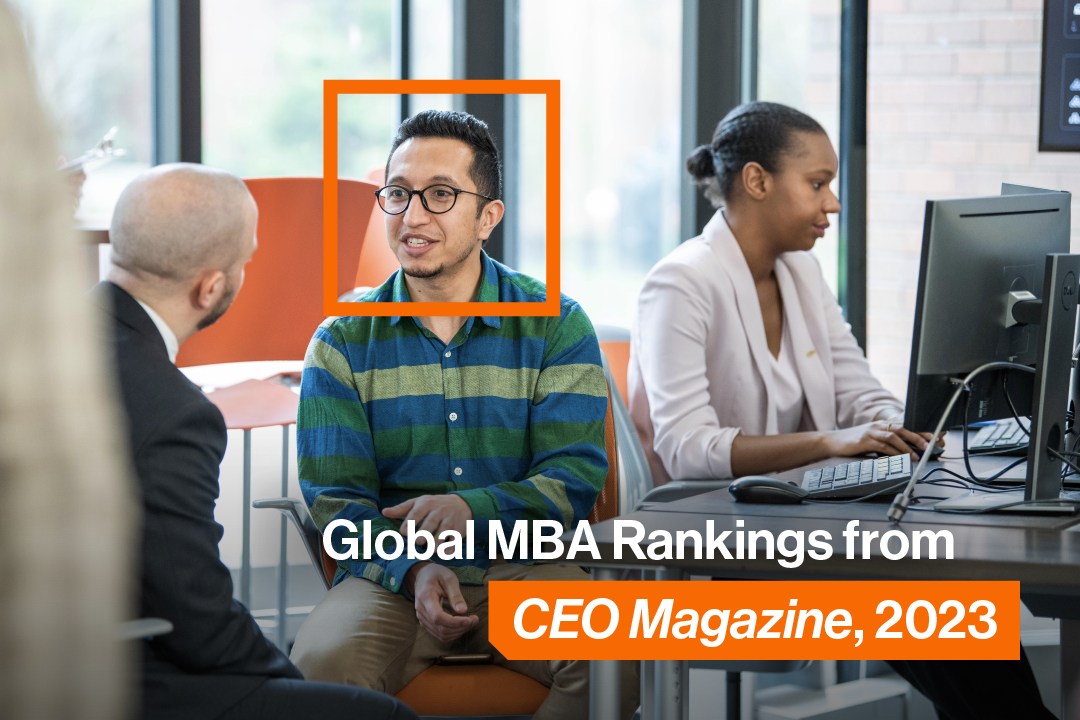 Saunders' MBA, Executive MBA (EMBA), and Online MBA programs have been ranked among the best in North America and in the world by CEO Magazine. Saunders' MBA Program is in the top-tier of programs in North America, the online Executive MBA program ranked #22 globally, and the on-campus Executive MBA Program sits at #32 globally.
Saunders has remained in CEO Magazine's top tier of schools for nine consecutive years, and the online and executive programs have both jumped up in rankings since last year. This speaks to Saunders' expert faculty and other favorable criteria considered in the ranking.
CEO Magazine has been showcasing top business schools from around the globe since it first launched in 2008. In 2012, the publication launched its annual Global MBA Rankings, profiling MBA, Executive MBA and Online MBA programs. This year, CEO Magazine reached out to business schools across North America, Europe, Australia, New Zealand and the BRICS. It ranked data from 121 schools, offering 239 programs in 24 countries (76 online, 68 EMBA and 95 full-time and part-time MBA programs).
The rankings are calculated using weighted fact-based criteria and aim to "cut through the noise" and provide potential students with a performance benchmark for the schools under review. The data points considered in order of most weighted to least are:
Quality of Faculty: 34.95%
International Diversity: 9.71%
Class Size: 9.71%
Accreditation: 8.74%
Faculty to Student Ratio: 7.76%
Price: 5.83%
International Exposure: 4.85%
Work Experience: 4.85%
Professional Development: 4.85%
Gender Parity: 4.85%
Delivery Methods: 3.8%
Saunders' undergraduate and graduate portfolio is nationally and internationally ranked and recognized. By focusing on business as it intersects with technology and innovation, Saunders gives students the resources necessary to become successful problem-solvers and change-agents in their desired fields.
Visit our events page to view graduate information session opportunities and other events.
Topics