February 1, 2023
by Rich Kiley and Felícia Swartzenberg
Doctoral offerings keep growing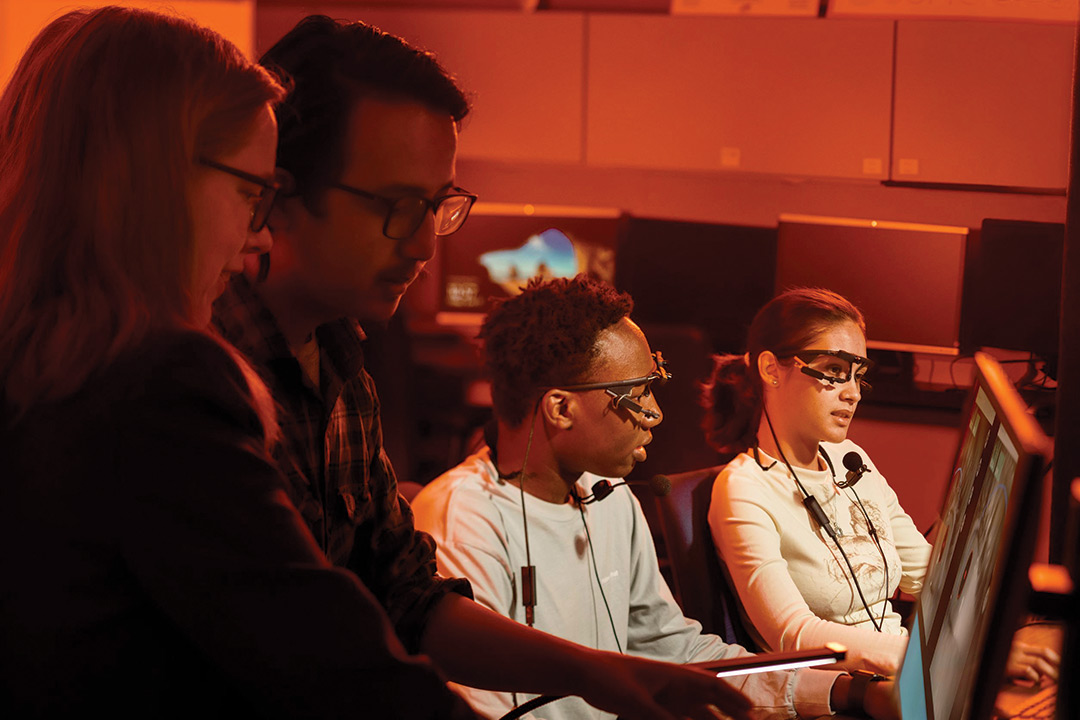 RIT is growing its Ph.D. offerings, adding one new program in the fall of 2023 and two in 2024.
This fall, Saunders College of Business will offer a Ph.D. in business administration, marking the university's inaugural social sciences doctoral program.
Unlike traditional Ph.D. programs in business administration, the new program has sharp emphasis on the effect of technological innovations on key business functions like the marketing of products and services, strategic management of innovation, and finance and accounting practices.
In 2024, the College of Liberal Arts will introduce a new doctoral degree in cognitive science—the first-ever Ph.D. program to be housed in the Department of Psychology. This is a joint program
with four other colleges at RIT.
Cognitive science combines multiple scientific areas to study the mind and its processes. Five central research areas include perception, language, philosophy of mind, cognitive modeling, and neuroscience.
A Ph.D. in physics coming in 2024 will provide students paths for careers in academia, industry, and government laboratories. It will draw from RIT's strengths in areas including photonics and quantum technology, biological and soft matter physics, and physics education research.
RIT's strategic plan calls for add­ing six to 12 new Ph.D. programs and conferring 50 doctoral degrees per year by 2025. The university already reached the latter goal with 51 Ph.D. degrees conferred in the 2020-2021 academic year.
Last fall, RIT enrolled 438 Ph.D. students in 11 Ph.D. programs. They are astrophysical sciences and technology, biomedical and chemical engineering, color science, computing and information sciences, electrical and computer engineering, engineering, imaging science, mathematical modeling, mechanical and industrial engineering, microsystems engineering, and sustainability.
This story is part of the 2023 President's Annual Report. Read more stories from the report.