July 18, 2022
by Rich Kiley and Felícia Swartzenberg
RIT will begin offering two new Ph.D. programs in fall of 2023
Doctoral offerings slated in business administration and cognitive science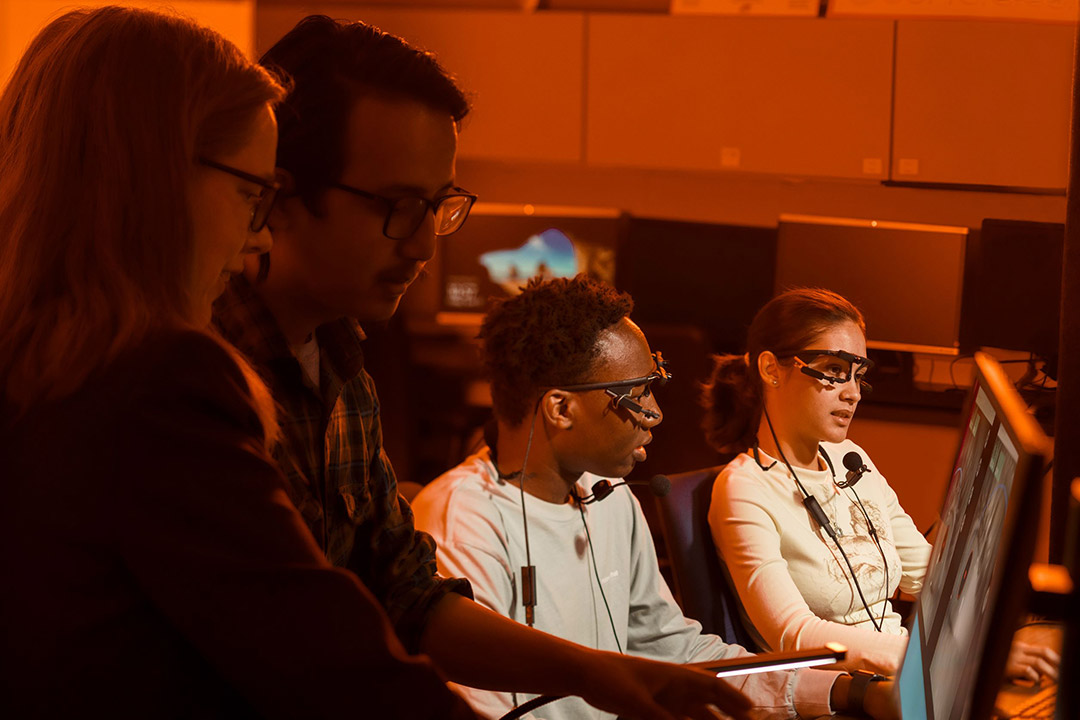 Rochester Institute of Technology will begin offering two new Ph.D. programs beginning in the fall of 2023—each with historical academic significance for the university.
Shal Khazanchi, associate dean for research and graduate programs, Ph.D. program director, and professor of management at Saunders, said the new Saunders doctoral program "will educate the next generation of scholars, who will address some of the most daunting and complex problems faced by organizations in today's knowledge economy."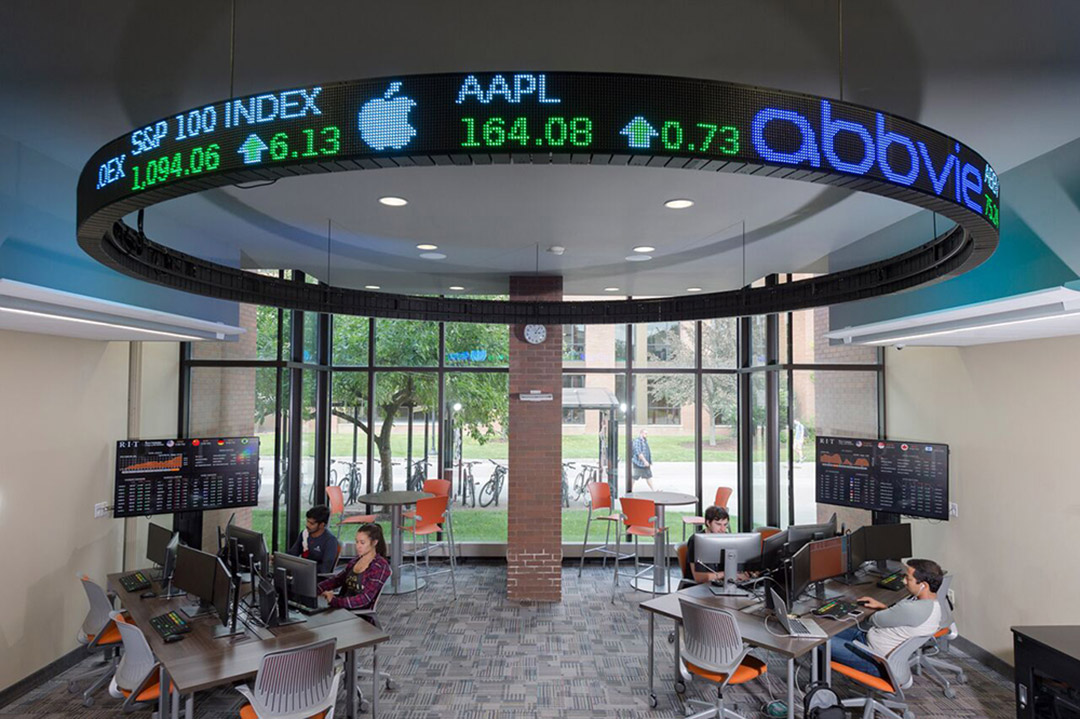 Elizabeth Lamark
"Unlike traditional Ph.D. programs in business administration, our program has sharp emphasis on the effect of technological innovations on key business functions like the marketing of products and services, strategic management of innovation, and finance and accounting practices," she said. "Given that technological innovations now dominate the knowledge economy, scholars in business need to merge in-depth disciplinary knowledge with an understanding of the impact created by technological change and vice versa."
Khazanchi noted that the program is designed to inspire and train scholars to identify, investigate, and solve unique business challenges that influence business and society, particularly those that are triggered by technological changes. The program pushes the bounds of conventional business disciplines of marketing, management information systems, strategy, and finance and accounting, she added, by explicitly integrating technology and innovation as contextual underpinning for each of the program's areas of specialization: digital transformation, strategy and innovation, and finance and accounting. 
The new doctoral program also will offer students an apprenticeship model "working with faculty on research projects that address novel business challenges," and faculty research programs. Saunders faculty are engaged in researching emergent topics such as the effect of technological innovation on industry dynamics; adopting block chain in auditing and fraud detection; e-commerce and consumer behavior; algorithmic trading; and information systems development, "which lie at the intersection of technology and business," Khazanchi said.
"Our faculty consistently publish their research in elite journals in the field," she added.
Cognitive science Ph.D.: Leveraging strengths of five colleges
Doctoral students in the new Ph.D. program in cognitive science will benefit from access to an interdisciplinary experience. Cognitive science combines multiple scientific areas to study the mind and its processes. Due to the program's interdisciplinary nature, students from many backgrounds can apply. Five central research areas include perception, language, philosophy of mind, cognitive modeling, and neuroscience.
"The program focuses on technologically informed cognitive science doctoral education," said Cecilia Alm, professor and co-leader in the process of creating the cognitive science Ph.D. program. "There will be career-building experiences leveraging the STEM context of RIT, and the faculty involved in the program represent five colleges and over a dozen partner units within the university."
Cognitive science and its related fields have long been a focus of research for RIT faculty and faculty-led research labs, ranging from research in artificial intelligence and brain-inspired machine learning to cognitive neuroscience of deafness, neurobiology, animal cognition, and more. Paired with a high demand for cognitive science experts both in academia and industry, the program was a natural addition to RIT's offerings, according to Esa Rantanen, associate professor and co-leader in creating the new program.
According to Rantanen, the demand for interdisciplinary talent is rapidly increasing in many sectors, with disciplinary boundaries disappearing. Broadly interdisciplinary programs, such as the new Ph.D. in cognitive science, respond to these trends and equip graduates with skills and knowledge required for the highest-level jobs in academia, industry, and government.
More information about the cognitive science Ph.D., including a web page for the program, will be available in the coming months.
RIT's strategic plan calls for adding six to 12 new Ph.D. programs and conferring 50 doctoral degrees every year by 2025. The university already reached the latter goal with 51 Ph.D. degrees conferred in the 2020-2021 academic year. A Ph.D. in physics is next in line.
A trio of new engineering Ph.D. programs—electrical and computer engineering, mechanical and industrial engineering, and biomedical and chemical engineering—launched in fall 2020.
RIT's priority to build doctoral research programs is integral to the university's future. These programs attract top-tier faculty who generate research funding and support teams of graduate student researchers. In turn, the faculty and research opportunities recruit Ph.D. students to the university.
This equation has led to new rankings for RIT in 2019. The university is now listed as a "high research activity institution" or "R2" under the updated Carnegie Classification of Institutions of Higher Learning. The update follows a reclassification in 2016, when RIT changed from "Master's—Comprehensive" to "Doctoral University—Limited Research Activity."
Today, RIT enrolls 300 Ph.D. students in 11 Ph.D. programs. They are astrophysical sciences and technology, biomedical and chemical engineering, color science, computing and information sciences, electrical and computer engineering, engineering, imaging science, mathematical modeling, mechanical and industrial engineering, microsystems engineering, and sustainability.
Topics