RIT is 'Zooming' into new teaching methods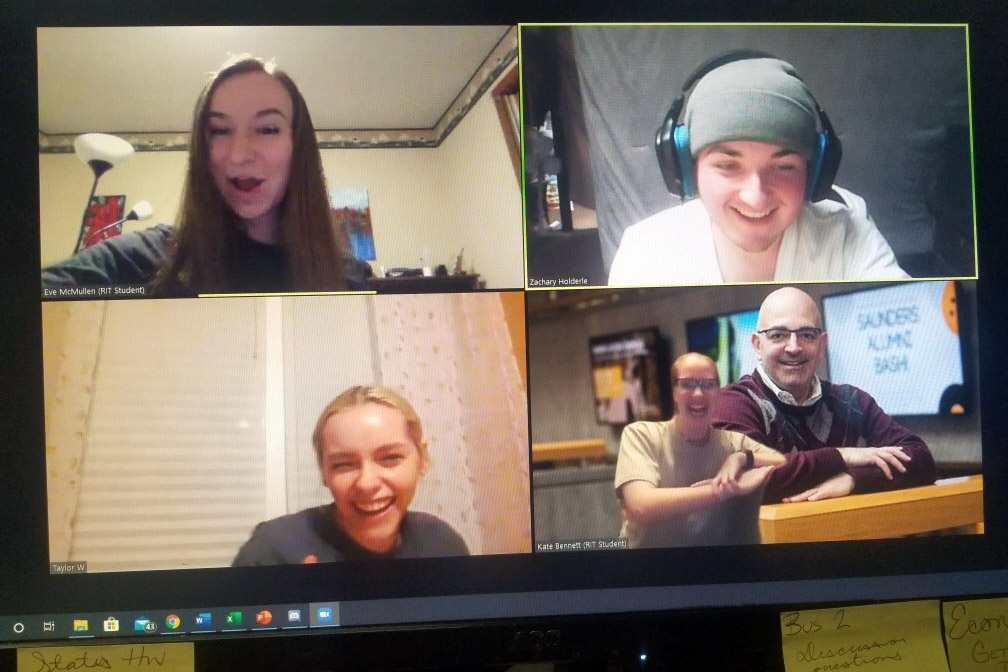 Lecturer Philip Gelsomino says online learning is going very well with his students.
"My Saunders College of Business students are really enjoying Zoom," Gelsomino said. "A few weeks ago, I set up informal, voluntary 'practice' Zoom meetings daily just for students to have a place to see each other, talk, and practice using the options on Zoom. One 30-minute session lasted more than three hours. Everyone was catching up because they miss each other and campus life.
This week, students will present their oral presentations using Zoom. I have also set up Zoom meetings for my students just to hang out and they love it. Our students are resilient and I'm confident that faculty will see similar patterns in student behavior online that we saw with our students in the classroom."
How are things going in your classes? Write us at univnews@rit.edu.