April 1, 2021
by Shelly Meyer
RIT's Saunders College of Business partners with Vellore Institute of Technology
VIT students pursuing a business administration honors degree may complete their studies at RIT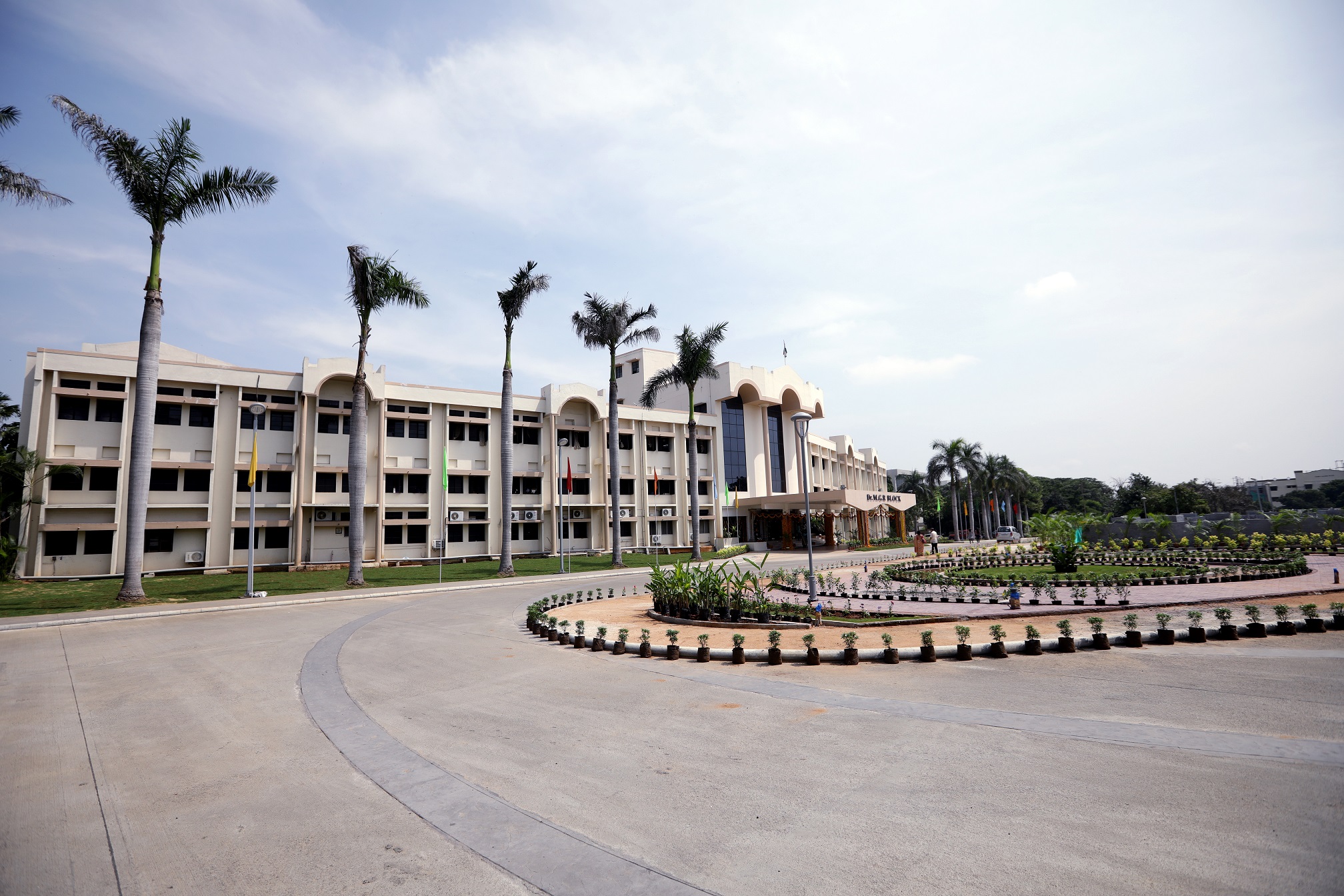 Rochester Institute of Technology's long-standing partnership with India's Vellore Institute of Technology (VIT) began long before the relationship was formalized in 2009. Since then, more than 40 VIT students have completed their undergraduate or graduate studies at RIT's Henrietta campus.
In 2020, the partnership officially expanded to allow VIT students to move into RIT's Saunders College of Business for the latter two years of their undergraduate business studies.
The 2+2 program will see students begin their journey in the newly developed Bachelor of Business Administration Honors (BBA Hons.) degree in Vellore, India, and finish their studies in their choice of undergraduate degree programs at Saunders College.
The new VIT degree was developed in partnership with this opportunity in mind.
"When we set out to create the curriculum for our new BBA Honors degree, we reached out to RIT to co-design the program," said Sudarsanam S.K., dean of VIT Business School Chennai. "Our goal was to develop an internationally focused and relevant business degree program. By working with our partners at RIT from the outset, we've ensured that any VIT student who wishes to study business abroad has the opportunity to travel to New York to finish their studies at RIT."
VIT received more than 250 applicants and accepted 43 students into its freshman class of the BBA Honors degree program.
These students will have the option to spend the last two years of their four-year degree in Rochester. Those who choose to do so will arrive in the fall of 2022.
Once they have completed their bachelor's degree at RIT, these students have the option to stay an additional year to enroll in the accelerated MBA program at Saunders College.
"Partnerships like this one show the value of working with high-quality international institutions like VIT," said Jim Myers, associate provost for international education and global programs at RIT. "We've developed a close relationship with them over the years, and are now at the point where we are working in partnership to develop the curriculum. We're very eager for the first class of VIT business students to join us on campus in 2022."
Saunders College implemented a similar 2+2 model in 2012 with China's Beijing Jiaotong University (BJTU). In the nine years since the partnership's inception, approximately 40 students have matriculated from BJTU into various business majors at RIT.
"Developing global partnerships is a critical dimension of RIT's strategic plan," said John Tu, senior associate dean of Saunders College. "A culturally diverse campus environment will ultimately benefit all students, broaden their view of the world and enable them to be successful in a globally connected business world. I hope the success of VIT and BJTU 2+2 partnership programs will serve as models for Saunders College and other colleges at RIT to further explore various global opportunities."
Topics