Alumna Karen Roth named president-elect of the Society of Women Engineers
Chief engineer at the U.S. Air Force Research Laboratory brings technical expertise and experience as advocate for women and girls seeking engineering careers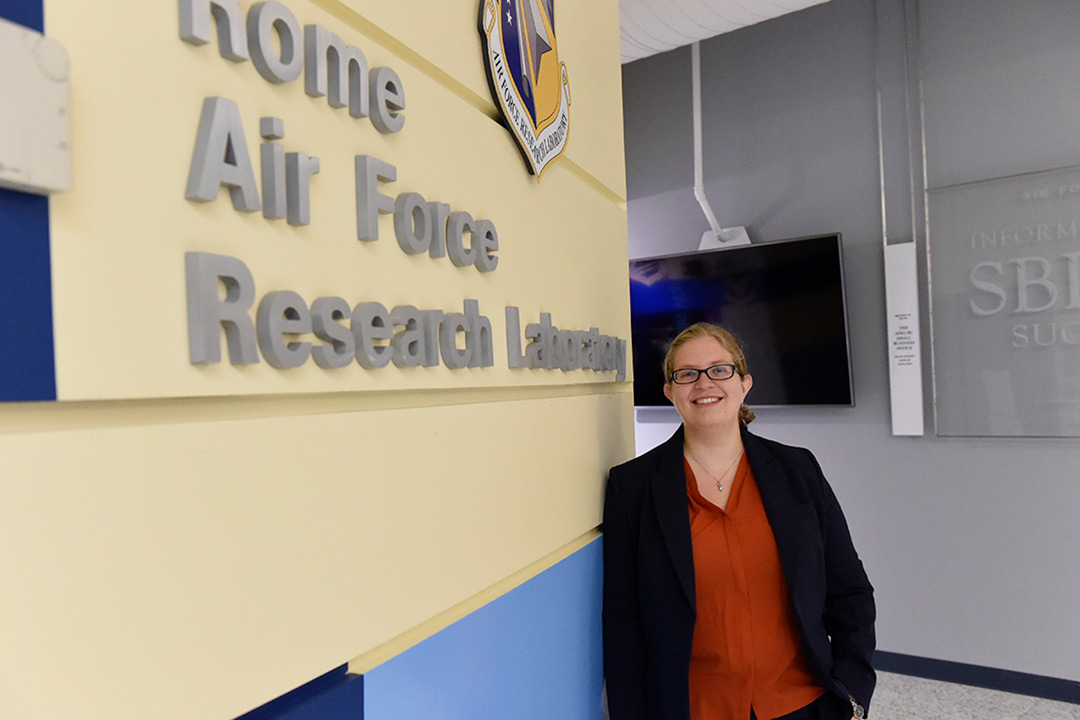 Karen Roth '06 (software engineering) recently became president-elect of the Society of Women Engineers (SWE), one of the largest advocacy, educational, and professional groups for women in engineering.
The international organization has been integral to her career development, and Roth is looking forward to giving back as other women and girls manage their own career paths.
"We simply don't talk enough about women's contributions in history, and it's led to unscientific societal perceptions on how women can contribute," said Roth, who is chief engineer at the U.S. Air Force Research Laboratory (AFRL) Information Directorate located in Rome, N.Y. "I was born in an era where I had the ability to pursue engineering as a career and contribute. But there's still many women who aren't allowed to or don't believe they can."
Roth has contributed to many Air Force technology projects to advance research in the areas of control, communications, computers, and intelligence systems, as well as cyber technologies. Her role involves exploration, prototype development, testing, and demonstration of high impact technologies toward the protection and defense of the nation. This summer, she will be transitioning to a new position as deputy director of AFWERX—a key technology directorate—and overseeing the Air Force's rapid innovation arm.
"We have immense global challenges coming our way, whether it be climate change or global tensions and we need everyone on deck to meet them in the areas they're most talented in," she said.
In addition to the Air Force, Roth served at Booz Allen Hamilton as lead technologist, and at Sikorsky Aircraft as project technical lead for system security for combat rescue helicopters. She has been with the AFRL since 2006 progressing through varied roles. It was a similar movement with SWE, where she has been a member since 2002 and held leadership roles such as regional and national senator, director of professional excellence, and most recently society treasurer.
At RIT, Roth is a Sentinel Society member—a community of philanthropists supporting the university programs and projects. She is also on the Golisano College of Computing and Information Sciences National Council, the dean's professional advisory board.
Topics