Registration open for cybersecurity bootcamp for deaf and hard-of-hearing adults
Bootcamp is a partnership between NTID and RIT Global Cybersecurity Institute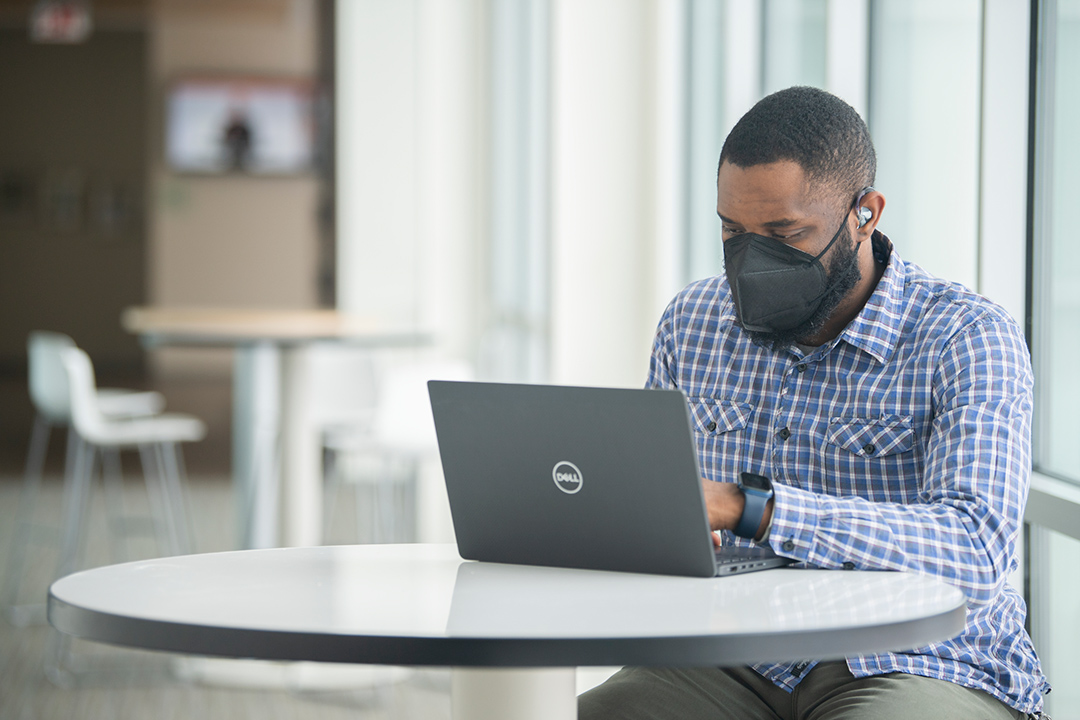 An initiative to retrain deaf and hard-of-hearing adults for employment in cybersecurity jobs is being launched by Rochester Institute of Technology's National Technical Institute for the Deaf as the demand for information security analysts is on the rise, and many employers are looking for applicants with skills in cybersecurity.
In partnership with RIT's Global Cybersecurity Institute, the fully remote bootcamp is specifically designed for deaf and hard-of-hearing individuals. It will be taught in American Sign Language and runs for 15 weeks, beginning April 19.
Participants will be involved in a virtual simulation of a company with real-world tasks and exercises in an on-the-job training environment, and have live remote interactions with instructors, teaching assistants, and fellow students.
According to the Bureau of Labor Statistics, employment in the cybersecurity field is expected to grow at a faster than average rate over other careers. The bootcamp is designed to prepare participants to enter positions in the cybersecurity field such as cyber technician, cyber investigator, cyber incident responder, and IT auditor. Job preparation and placement assistance will be provided to those who complete the bootcamp.
"When we built the Cyber Bootcamp, it was primarily to help make a career in cyber more accessible to underrepresented communities," said Justin Pelletier, director of the Cyber Range and Training Center at RIT's Global Cybersecurity Institute. "To become better at cybersecurity—to defeat the hackers who are always trying to think differently about how systems can work—we need more cognitive diversity in the workforce. That means we need to be proactive about recruiting people with different backgrounds and abilities to the cyber talent pool. Because of the leadership at NTID, we are able to offer a cohort dedicated to that purpose. I'm particularly excited about this collaboration."
Those who successfully complete the program and pass a skills-based assessment will receive an RIT Global Cybersecurity Institute Cybersecurity Bootcamp Certificate and will have participated in activities to help prepare for industry-standard certifications, including CompTIA Security+ and Cybersecurity First Responder. Graduates will receive a voucher to take one of the exams for these industry certifications.
To be eligible, applicants must have a high school diploma, submit an audiogram, complete an aptitude test, and participate in an interview. 
The cost of the fulltime, immersive 15-week hands-on training course is $10,000 per person, with full and partial scholarships available. Seats are limited, and the deadline to apply is April 2.
For more information, go to the Cybersecurity Bootcamp for Deaf and Hard-of-Hearing Individuals webpage, or contact Linda.Bryant@rit.edu.
Topics