Cybersecurity Bootcamp for Deaf and Hard-of-Hearing Individuals
The National Technical Institute for the Deaf (NTID) is partnering with RIT's Global Cybersecurity Institute (GCI) to provide an immersive 15-week online training course in Cybersecurity for up to 15 non-matriculated deaf and hard-of-hearing individuals. The online course will be taught in American Sign Language by NTID faculty and is expected to begin on April 19. You may request voice interpreting and/or captioning if needed.
In this course, you will:
Participate in a virtual simulation of a company with real-world tasks and exercises in an on-the-job training environment

Enjoy live online interactions with faculty and fellow students

Prepare to hit the ground running in the cybersecurity field
Meet Your Instructor: Mark Jeremy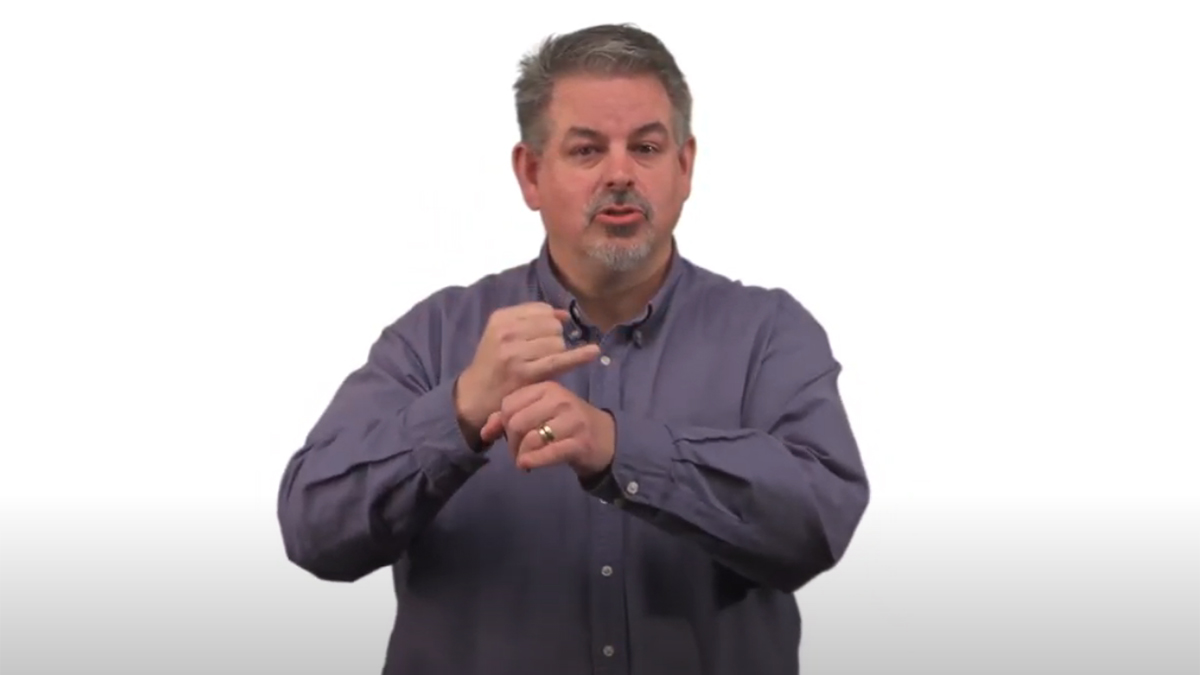 The RIT/NTID Cybersecurity Bootcamp will prepare you to enter the Cybersecurity field in positions such as:
Cyber technician

Cyber investigator

Cyber incident responder

IT auditor
The online course is built around a virtual simulation of a company and includes live interactions with faculty and fellow students. The course features lectures, exercises, and real-world tasks.
When you complete the program and pass a skills-based assessment, you will receive an RIT Global Cybersecurity Institute Cybersecurity Bootcamp Certificate. The bootcamp includes activities to help you prepare for industry-standard certifications, including CompTIA Security+ and Cybersecurity First Responder. Bootcamp graduates will receive a voucher to take one of the exams for these industry certifications.
Enrollment is limited to 15 participants. We are looking for motivated learners who are able to commit the time and effort needed to be successful in this course. To be considered for acceptance into this bootcamp, you must:
Have a high school diploma or equivalent.

Demonstrate the ability to read and write standard English in a professional setting.

Complete an application form that includes questions on why you want to take this course.

Provide a verifiable audiogram indicating severe-to-profound hearing loss.

Be non-matriculated (not taking classes).

Complete an aptitude test.

Participate in a scheduled interview with the NTID Cybersecurity Bootcamp team.
NTID is offering scholarships to all accepted deaf or hard-of-hearing individuals to cover part or all of the $10,000 fee for this April bootcamp only. Applicants will be notified of scholarship awards once they are accepted into the program. The deadline to apply for this bootcamp is Friday, April 2, 2021 by 11:50 p.m. EDT. To learn more about the RIT GCI Cybersecurity Bootcamp, visit the GCI Cybersecurity Bootcamp website.
For questions about the program, email djlnet@rit.edu.