Visit RIT/NTID
With a rich history encompassing over 175 years, RIT invites students, parents, employers, and companies to learn more about our dynamic academic programs and our ever-changing campus.
Prospective Undergraduate Deaf and Hard-of-Hearing Students
Find out what amazing looks like! We will be offering limited small group on-campus tours. Virtual options provide information about admission, financial aid, student life, and academics from the comfort of home. See below for options and availability. Students who attend one of these visit opportunities before applying for admission will have their application fee waived.
Future On-Campus Events
Information Sessions
Interviews
Open Houses for Prospective and Admitted Students
Camps and Competitions for Deaf and Hard-of-Hearing Students
Future Off-Campus Events
Hometown Information Sessions
School Visits
Camps and Competitions for Deaf and Hard-of-Hearing Students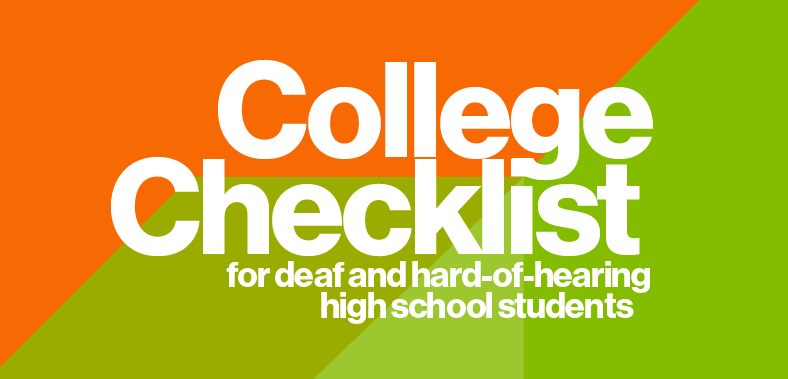 College search checklist and visit tips
The college search and application process can be a challenge, but you can stay organized using this helpful checklist app and visit tips. Download the free "College Checklist" app and visit tips PDF.
Learn More  
Prospective Graduate Deaf and Hard-of-Hearing Students