Accepted Students

Coronavirus Information:
We are following the Coronavirus situation moment-by-moment and using the best information possible (i.e. CDC, Rochester-based health agencies, location-specific information, etc.) in deciding whether to reschedule admission events for students.
As such, we have made the following changes to our application deadline, deposit deadline, and visitation schedule:
Applications for fall 2020 are still being accepted, so it's not too late to apply.
The Regular Decision deposit deadline for previously accepted students has been extended to June 1.
Until further notice, we will not be hosting any admissions visitors on-campus.
We will notify you as soon as possible when visitors may return to campus. Until then, stay informed, safe, and, especially, healthy. The health and safety of our community is paramount and this extends to our many visitors, future students, and families.
If you have any questions, please contact us at 585-475-6700, toll free in the U.S. and Canada at 866-644-6843, by videophone at 585-743-1366, or by email at NTIDAdmissions@rit.edu.
Yes to RIT!
To accept our offer of admission and reserve your place in RIT's entering class, please confirm your intent to enroll by completing the online Offer of Admission reply form which can be found on your Admissions Application Status page. Once this is complete, you should finalize your enrollment intention by submitting your $500 deposit by the deadline stated in your acceptance letter.
Visit and Events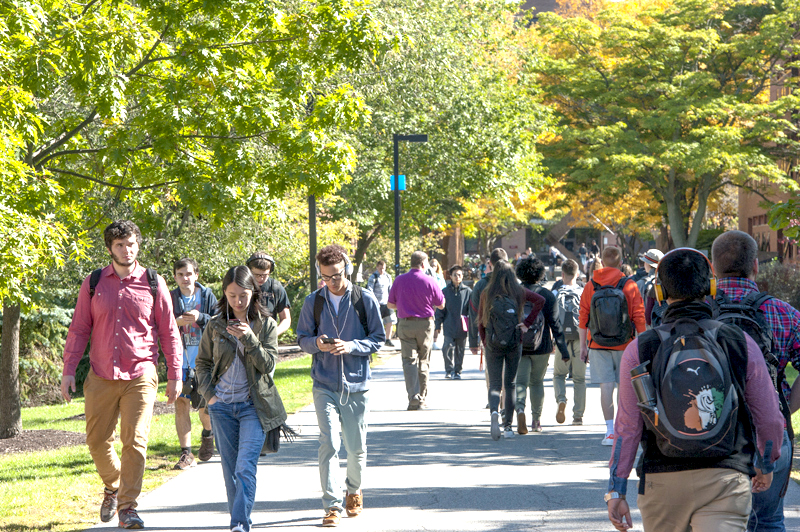 Virtual Open House

While we continue to do our part to flatten the curve, you can still experience RIT.
The best way to decide if RIT is the right college for you is to visit.  As an accepted student, you have several visit options from which to select.
Deaf and hard-of-hearing students accepted into bachelor degree programs at the eight other colleges at RIT are welcome to attend one of the Spring Accepted Student Open House programs. These open house events will also have a program for hearing students interested in our American Sign Language-English Interpretation program. During this event, accepted students and their families are able to meet faculty; tour campus, residence halls and academic departments; eat lunch in the student cafeteria and listen to a financial aid presentation.
Schedule a personalized visit to campus and find out why choosing RIT/NTID means a superior education and a unique college experience for you!
We will be happy to arrange a special agenda for your visit that will give you the opportunity to tour our facilities with an RIT/NTID Student Ambassador, get acquainted with your admissions counselor, and meet faculty members in the area/s in which you would like to study.
We welcome visitors Monday through Friday year round. It is recommended that you schedule your visit at least two weeks in advance, allowing us to set up appointments for you with the appropriate faculty and staff members and to create a personalized visit that will best meet your needs.
Orientation Information and Dates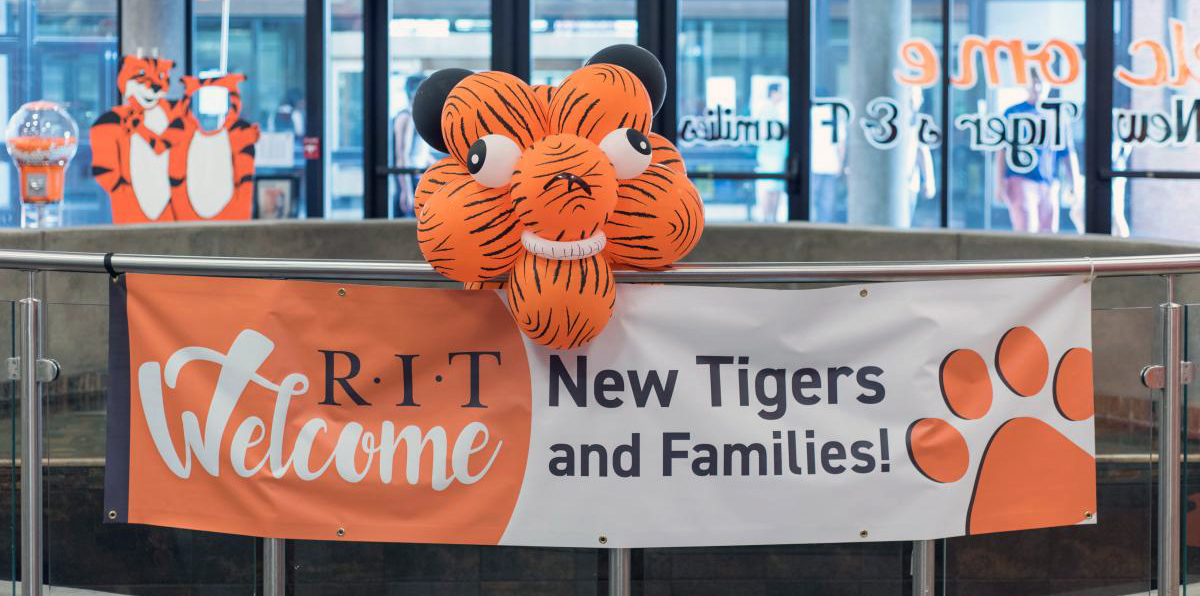 First-year and transfer students who are accepted into a bachelor's degree program, including American Sign Language-English Interpretation, should attend the New Student Orientation. In early June, you will receive a Welcome Guide which will highlight and overview the New Student Orientation program. Move-in Day for fall 2020 is Tuesday, August, 18, 2020. New students entering during the spring semester also must register for the New Student Orientation program.
Summer Vestibule Program (SVP)
First-year and transfer students who are accepted into an associate degree program, associate+bachelor's degree program, pre-baccalaureate program, or in career exploration studies should attend NTID orientation, the Summer Vestibule Program (SVP). New students accepted for spring semester must register for an orientation program.
New Signers Program
The New Signers Program (NSP) is an optional one-credit, pre-orientation program offered on a first come, first served basis to newly accepted deaf and hard-of-hearing students who have little or no prior skills in American Sign Language. This program is designed to help you learn basic sign skills, so that you will be able to communicate more effectively with RIT/NTID students, faculty, and staff members who use sign language. In addition to sign language instruction, you also will receive an introduction to Deaf culture and awareness, explore Rochester, learn how to navigate the RIT campus, and participate in other fun activities.
Vocational Rehabilitation
Vocational Rehabilitation is an important resource available to you as you plan and finance your college education. VR offices exist in every state, and VR counselors work with high schools, junior colleges and universities across the country to help students with disabilities get the education they need for career success.
VR services may include financial assistance, employment planning, counseling, transportation, and job placement assistance. A VR counselor, who determines eligibility for services, is assigned to each individual requesting assistance. States have various names for VR, and services vary depending on need and the state in which a student lives.
Understanding Your Undergraduate Financial Aid Award
At RIT, we believe that an innovative, creative, relevant education should be affordable and accessible to all students. We invest more than $180 million of RIT funding in our students and distribute another $140 million from other resources to assist students to meet the costs of an RIT education. We recognize the critical role that financial aid plays in your choice of schools to attend. Our goal is to help you understand how your aid award is determined and what types of aid are included.
Pay your bills and authorize access to eServices
Email notifications are sent to students and authorized payers (e.g. parents, guardians, etc.) when bills become available. Student Financial Services has information on fee rates, billing, payment options, loan repayment and educational tax credit. The online eServices site provides real-time account inquiry and electronic payment for tuition/fees and Tiger Bucks. You can authorize up to three persons to receive eBill reminder notifications and have access to food or Tiger Bucks balances, course schedules, and grades by logging into eServices.