American Sign Language-English Interpretation Admission


American Sign Language-English Interpretation Admission
Applications for fall 2020 are still being accepted,
so it's not too late to apply.
Sign language interpreting is a fascinating, challenging and rapidly expanding field. With more than 1,100 deaf and hard-of-hearing students, 18,000 hearing students on campus, and more than 100 deaf and hard-of-hearing faculty and staff members, RIT provides you with a unique environment and excellent opportunities to increase your knowledge of cultures and enhance your English, American Sign Language and interpreting skills.
Latest Updates
We are following the current COVID-19 situation moment-by-moment and using the best information possible (i.e. CDC, Rochester-based health agencies, location-specific information, etc.) in deciding when our campus can reopen and visitors may return. While nothing beats experiencing RIT in-person, these virtual options are the next best thing. If you have any questions, please contact us at 585-475-6700, toll free in the U.S. and Canada at 866-644-6843, by videophone at 585-743-1366, or by email at NTIDAdmissions@rit.edu.
Virtual Visit and Events
While we continue to do our part to flatten the curve, you can still experience RIT. Get information about admission, financial aid, student life, and academics from the comfort of home. Students who attend one of these virtual visits will have their application fee waived. We look forward to hosting events when we can be together again on campus soon.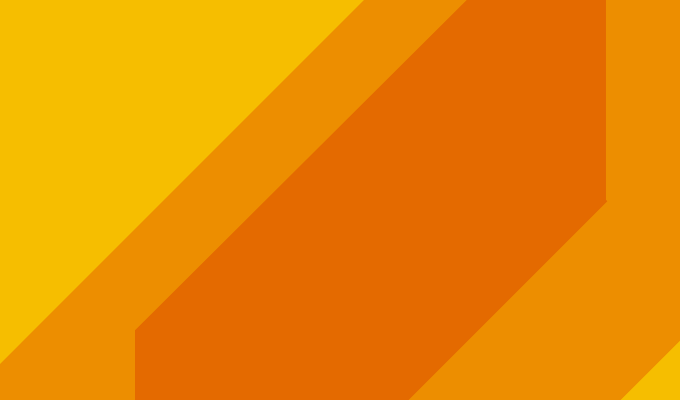 College & Careers
Discover your future and fine-tune your college search through our unique virtual career exploration program.
Future On-Campus Events
Tours
Information Sessions
Interviews
Open Houses for Prospective and Admitted Students
Future Off-Campus Events
Hometown Information Sessions
School Visits
Applying for Admission
Ways to Apply

Statement on Ethical and Fair Admissions Practices
The Office of Undergraduate Admissions continues to put students first in the admissions process. We continue to use fair and ethical practices as we recruit, review applications and counsel our prospective students and their families. Our admissions officers support and promote ethical responsibility with our colleagues in the admission profession.
Manage Application
Whichever method you choose to apply, we invite you to create an RIT Admissions account to monitor your application, track the status of your application credentials, receive your admissions decision, and more.
Admission to RIT is competitive, but our admission process is a personal one. Each application is reviewed holistically for strength of academic preparation, performance on standardized tests, counselor recommendations, and your personal career interests. We seek applicants from a variety of geographic, social, cultural, economic, and ethnic backgrounds.
Application Checklist for students in the American Sign Language-English Interpretation program:
Timelines

Early Decision I
Early Decision II
Regular Decision
Application Deadline


The Admissions Committee is no longer reviewing applications for this program for the 2020-2021 academic year.

November 1st
January 1st
January 15th
Recommended FAFSA Submission deadline
November 1st
January 1st
January 15th
Decision Notification
Mid-December
Mid-January
Mid-March
Enrollment Deposit Deadline - Pay Deposit
January 15th
February 15th
May 1st

Students may begin submitting applications August 1

For Spring Semester or Summer Term, applications will be reviewed on a rolling basis. Notifications will go out 4-6 weeks after all documents are received.
Early Decision
Early Decision (ED) plans come in many different forms. RIT's Early Decision Plans can be described as a "friendly" version of a binding agreement.
Our Early Decision plans allow applicants to hear about admission and financial aid decisions much earlier than other applicants, offering an opportunity for earlier planning in the transition to RIT.

There are no downsides to RIT Early Decision plans. Students and their families are not put in the awkward position of making a college decision without having all of the facts first. This includes scholarship and financial aid information from RIT prior to paying your enrollment deposit.

You will receive an early financial aid award. RIT provides an early financial aid package to those who complete the FAFSA. The recommended FAFSA filing date is November 1st for Early Decision I and January 1st for Early Decision II.

Early Decision and Regular Decision applicants at RIT are treated the same in the awarding of scholarships and financial aid. Some colleges and universities offer lower awards to Early Decision applicants.

If the Early Decision applicant changes his/her mind about Early Decision, he/she can request to be moved to the Regular Decision plan. These students will be reconsidered for admission with applicants in the Regular Decision plan due to space limitations in academic programs.
The college admissions process can be very confusing with a variety of application plans available at colleges across the country. Frequently, school counselors, students and parents raise concerns about the implications of the "binding" admission requirements that many private colleges offer. One of the first and most important things to know about these Early Decision plans is that they often differ in practice by institution. The Early Decision plans at RIT is one that is used each year by hundreds of freshman applicants.
Admitted Early Decision applicants will automatically be reviewed for merit-based scholarships and those who file a FAFSA, will be reviewed for need-based financial aid prior to the enrollment deposit deadline. Once you decide to accept RIT's offer of admission, you should submit your $300 enrollment deposit on or before the deadline to confirm your intention to enroll. At this time, you will be expected to withdraw your applications with all other colleges/universities.
Families are encouraged to work with their assigned Financial Aid Counselor to assist them through the financial aid process. If the Early Decision applicant's family determines that RIT is not an affordable choice, they should contact the NTID Office of Admissions so the student may be released from the Early Decision plan.
If you are not accepted through Early Decision, in most cases, you will be asked to submit mid-year senior grades and will be reviewed a second time with applicants in the Regular Decision plan. Early Decision applicants who are accepted to an alternate (second or third-choice) program of study may request to be released from the conditions of Early Decision.
If you have any questions regarding RIT's Early Decision plans, please contact us at (585) 475-6700, or email us at NTIDadmissions@rit.edu.
Academic Preparation and Requirements
To become an interpreter, students must develop competency in both English and ASL. The more adept students become in the grammar and the linguistic structure the more comfortable they will be at interpreting.
To succeed in this program, students need to commit to spending significant time outside of class to record videos, meet with deaf people for feedback, and immerse themselves in ASL and Deaf culture by attending community events.
Students interested in pursuing ASL-English interpreting as a career should take into consideration this additional aspect of time commitment before applying to the program.
Other skills needed to be a successful interpreter:
A solid foundation in spoken and written English

Basic computer skills

Ability to clearly hear the speech of another person (even if the person is behind you or the speech is recorded, and you are listening through headphones)

Ability to speak clearly, so others can understand

Ability to concentrate and not be distracted while performing a task over a period of time

An interest in different cultures

An interest in working with people
Costs and Financial Aid
RIT/NTID receives support from the federal government, and as a result, students enrolled in the American Sign Language-English Interpretation program pay less than one-half of RIT's tuition.
At RIT/NTID, we pride ourselves on making a great education truly affordable.
RIT's Office of Financial Aid and Scholarships will assist you and your family in identifying sources of financial aid to help meet the cost of a quality education. We realize that you are taking an important step in your life—one that is exciting, yet challenging. Since you have many other things to consider as you prepare for college, we want to help make your financial aid experience as smooth as possible.
While the primary responsibility for your education rests with you and your family, the RIT Office of Financial Aid and Scholarships will assist you in identifying additional financial aid resources. Currently, more than 13,500 RIT undergraduate and graduate students receive over $300 million dollars in financial assistance from federal, state, and institutional resources, in the form of scholarships, grants, loans, and part-time employment. We expect to continue this commitment by assisting the same number of students for the upcoming academic year.
Start by filing the Free Applications for Federal Student Aid (FAFSA). Once you have completed these forms, the Office of Financial Aid and Scholarships will review your information and send you a financial aid package. Your financial aid award may include need-based grants, loans, or employment opportunities.