American Sign Language-English Interpretation Admission


American Sign Language-English Interpretation Admission
Sign language interpreting is a fascinating, challenging and rapidly expanding field. With more than 1,100 deaf and hard-of-hearing students, 18,000 hearing students on campus, and more than 100 deaf and hard-of-hearing faculty and staff members, RIT provides you with a unique environment and excellent opportunities to increase your knowledge of cultures and enhance your English, American Sign Language and interpreting skills.
Latest Updates
We are following COVID-19 moment-by-moment, acting in accordance with NY state guidelines, and using the best information possible (i.e. CDC, Rochester-based health agencies, location-specific information, etc.) to ensure the health and safety of our students, faculty, staff, and visitors. Learn more about how we are RIT Ready. If you have any questions, please contact us at 585-475-6700, toll free in the U.S. and Canada at 866-644-6843, by videophone at 585-743-1366, or by email at NTIDAdmissions@rit.edu.
Visit and Events
We have opportunities every day to come to campus or visit virtually! Get to know RIT/NTID, meet our students and staff, and ask questions. Students who attend one of these visit opportunities will have their application fee waived.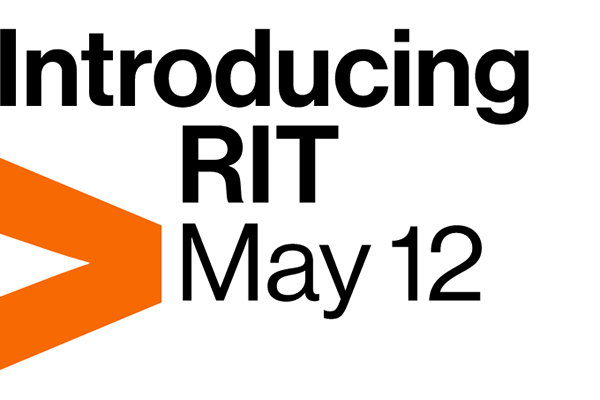 Virtual Open House
A perfect first-look for high school juniors and sophomores.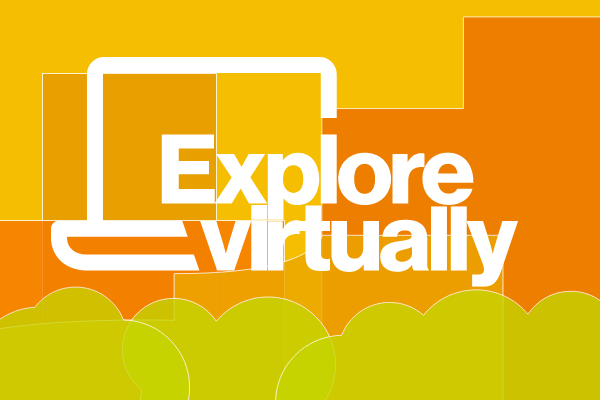 Find out what amazing looks like.
Watch video series on student perspectives, academics, admissions, and more.
To help you get a better understanding of Rochester Institute of Technology, we invite you to join us for one or more of our live online webinar sessions. Come and learn why more than 1,100 hard-of-hearing and deaf students and more than 14,000 hearing undergraduates choose RIT, and why it can be a great fit for you!
American Sign Language-English Interpretation Program Overview Session
Sept. 30, Oct. 21, Dec. 16, 2020
Get an overview of our ASL-English interpretation program and learn about an exciting career in sign language interpreting.
Register Now
Financial Aid Information Session for Sign Language Interpreting Students
Oct. 28, 2020
Learn about reduced tuition, tips on navigating financial aid forms, and more.
Register Now
Ready to apply?
We're Test Optional and have Friendly Early Decision plans.
Get the information you need including:
Application checklist and deadlines
Academic preparation and requirements
Costs and Financial Aid
RIT/NTID receives support from the federal government, and as a result, students enrolled in the American Sign Language-English Interpretation program pay less than one-half of RIT's tuition.
At RIT/NTID, we pride ourselves on making a great education truly affordable.
RIT's Office of Financial Aid and Scholarships will assist you and your family in identifying sources of financial aid to help meet the cost of a quality education. We realize that you are taking an important step in your life—one that is exciting, yet challenging. Since you have many other things to consider as you prepare for college, we want to help make your financial aid experience as smooth as possible.
While the primary responsibility for your education rests with you and your family, the RIT Office of Financial Aid and Scholarships will assist you in identifying additional financial aid resources. Currently, more than 13,500 RIT undergraduate and graduate students receive over $300 million dollars in financial assistance from federal, state, and institutional resources, in the form of scholarships, grants, loans, and part-time employment. We expect to continue this commitment by assisting the same number of students for the upcoming academic year.
Start by filing the Free Applications for Federal Student Aid (FAFSA). Once you have completed these forms, the Office of Financial Aid and Scholarships will review your information and send you a financial aid package. Your financial aid award may include need-based grants, loans, or employment opportunities.
Accepted Students
You've been accepted, now it's time to be on to something amazing. Your next steps are just a click, swipe, or tap away.
Pay your deposit
Connect with us
Review your enrollment checklist
Understand your financial aid
and much more...