RIT's summer camp programs back in person
K-12 students encouraged to attend camps catering to a variety of interests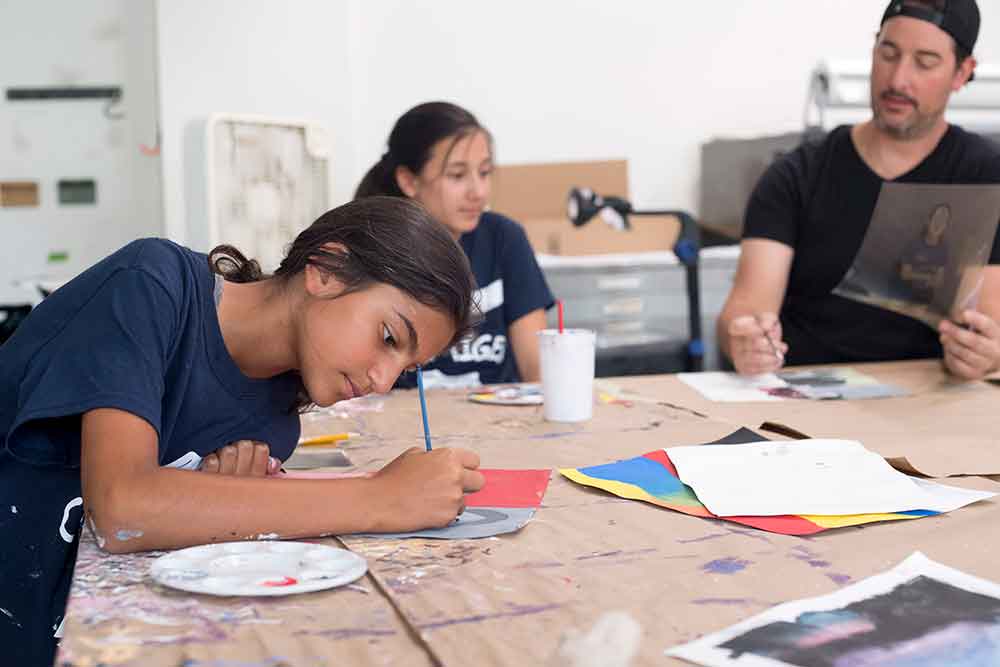 This summer, RIT's youth summer camps will be back in person for the first time since the beginning of the COVID-19 pandemic. RIT will be offering a variety of youth residential and day camps. 
This year's camps will mostly cater to high school students. "It's an opportunity for them to have a hands-on experience on campus, and that on-campus flavor is something no other camps can offer," said Donna Burnette, executive director of the RIT K-12 University Center. 
All of the camps will require compliance with RIT's COVID-19 policies, which can be found on the RIT Ready website.
RoboCamp@RIT will kick off the summer starting on June 27. These camps are for students entering grades 4-10 who have a passion for robotics. Campers will get to work in teams to tackle hands-on challenges and learn about programming, design, and engineering. This summer, the Beginner, Advanced, Machine Learning AI, Mobile App Development, and Expert camps will be available. Limited need-based scholarships will be offered.
NTID will be offering four residential camps which will require applications. Two of these options, Explore Your Future and Health Careers Exploration Program, will allow deaf and hard-of-hearing high school students to check out a wide range of career options at RIT and beyond. The Techboyz and Techgirlz camps provide an opportunity for deaf and hard-of-hearing students entering grades 7-9 to connect with each other and explore hands-on activities in all areas of STEM. 
Two other camps also require applications. For students going into grades 8-12, RIT will offer the free camp GenCyber. This camp is an annual favorite for students interested in all areas of cyber security, and it is funded by a federal grant from the National Security Agency. The College of Art and Design will host a Pre-College Portfolio Preparation course for students entering grades 11-12. This course offers both in-person and virtual options to help students prepare artistic pieces for their portfolios and get a glimpse of the college experience. 
RIT will also offer a variety of sports camps geared toward several age groups. The RIT Sports Camps website has camp and registration details.
Burnette explained that RIT faced some challenges this year to provide the amount and breadth of camps they have in the past. But, she said, "The spark is still there — camps are back, and we're excited to be back in person."
Topics