TechGirlz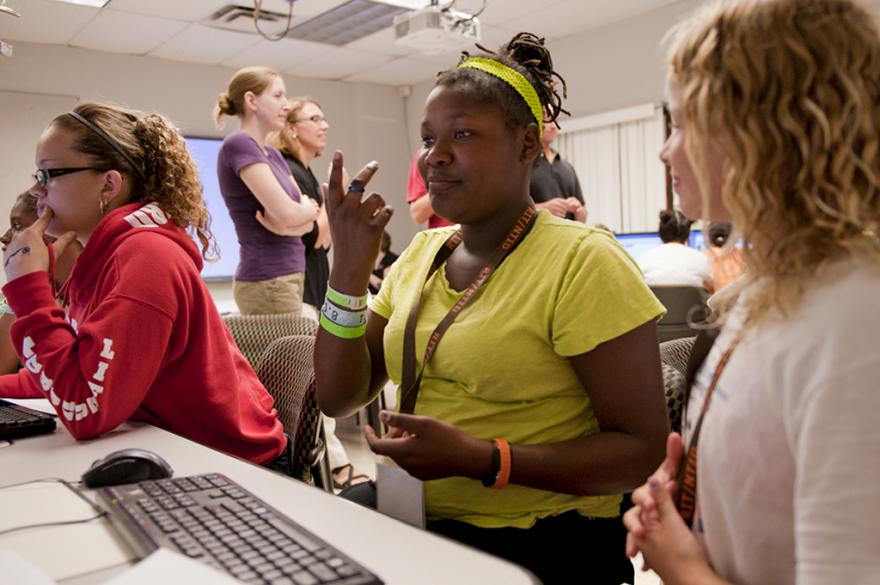 TechGirlz is a week-long summer camp for deaf or hard-of-hearing girls entering grades 7, 8, or 9 who are interested in science, technology, engineering and math.
Get a head start thinking about your dream career!
At TechGirlz Camp, you will:
Find out about chemistry, computers, engineering, science and more.
Meet other girls like you who are interested in science and technology.
Use high-tech lab equipment to solve problems.
Stay in RIT college residence halls.
Have fun!
About the Camp
The cost is $700, which includes housing in a residence hall and food for the week.
Limited financial assistance is available based on financial need.
Camp classes are taught in English and in sign language.
Parents are invited to opening and closing activities.
Certified by the New York State Department of Health.
The program incorporates National Science Education Standards.
Funded in part by the Motorola Solutions Foundation.

Camp Activities*
The TechGirlz daytime schedule for the week will take you to different locations and give you activities where you can:
Build a computer to take home
Have fun with chemistry in a state-of-the-art lab
Create a 3-D design and construct a product with computer assisted drafting
Be a commander on a hands-on mission to Mars
And in the evening, you can:
Enjoy sports like bowling, swimming, softball, or check out the campus
Go to the movies
Check out animals in the ZooMobile
Attend an ice cream social
*Activities are subject to change.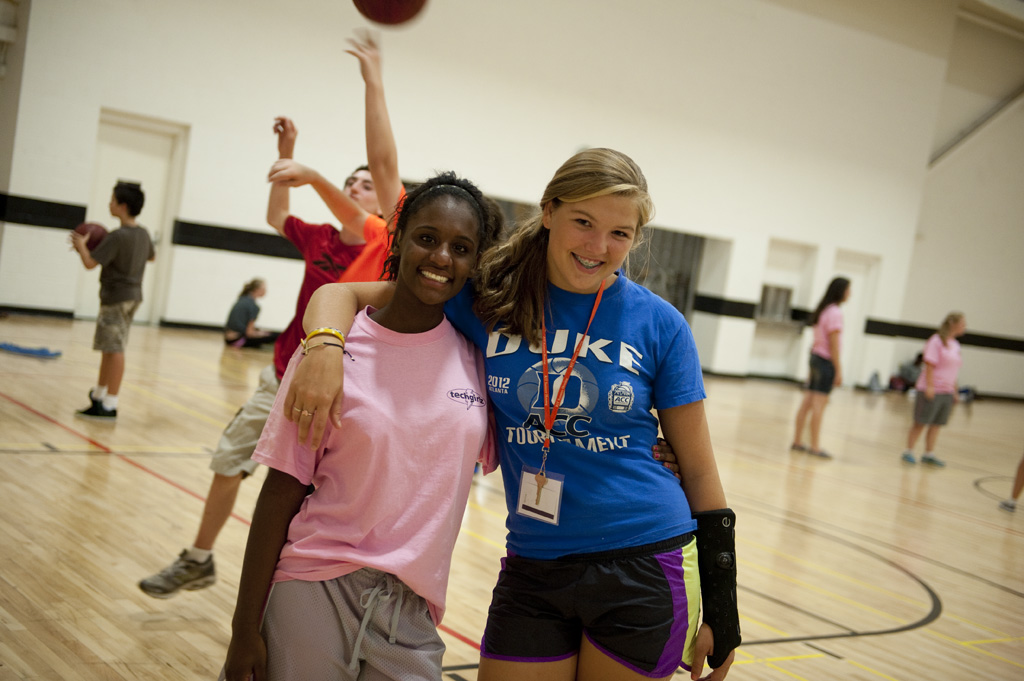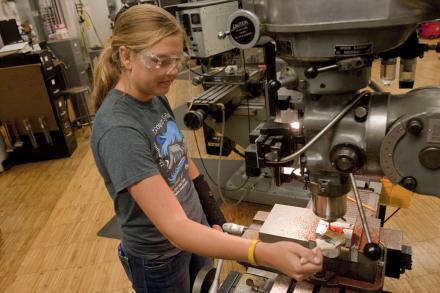 Apply Now!
Before you apply
You are eligible if:
you are a female entering 7th, 8th or 9th grade in Fall 2022.
you are deaf or hard-of-hearing.
If you have NOT previously attended a TechGirlz camp.
Application Process
Complete the online application and click submit. 
Payment and Required forms
The program fee for TechGirlz is $700.  Online payment form.  All required forms can be found below.
Required Forms
After filling out the online application, please download and complete the forms below. Return completed forms to the address below by May 15, 2022. You must make your payment online (link to the online form can be found in the section above)  before that deadline, or you may send a check made payable to NTID along with the forms, if you prefer.
Please send completed forms to:
NTID TechGirlz Program
Rochester Institute of Technology
52 Lomb Memorial Drive
Rochester, New York 14623
If you are unable to download the forms or if you have questions, please fill out our contact form, or get in touch with us by e-mail, or by phone at 585-475-7695 (voice) or 585-286-4555 (VP) or 585-448-9651 (Text\FaceTime).
Fundraising Ideas
Teachers, students and parents often ask for fundraising ideas to help defray the costs of travel to or registration for competitions or camps.
Here are a few ideas for individual fundraising:
Offer services in neighborhood such as:

babysitting
yardwork
painting
or other labor intensive work
And if there are several students from your school coming to camp, here are some group fundraising ideas:
Check with a school counselor to inquire what other organizations at the school have done to fundraise.
Burger/Pizza Night Fundraising: ask a local franchise or restaurant to host a fundraising event on a particular date at a specific time. For example, if a parent of a student at the school owns a restaurant, they may allow you to hold a pancake breakfast fundraiser on a weekend morning.
Greeting card or calendar sale: students make and sell cards/calendars for special events.
Sell sweatshirts, t-shirts, jewelry, wristbands, or an assortment of those things with school mascot logo.
Sell cookie dough, popcorn, magazines, chocolate candy bars, carnations, candles.
Host a bake sale at school or church.
Have a car wash.
Google "student fundraising ideas" to see what kind of ideas you can discover. One great website example is: Fundraising Ideas
Contact Us
TechGirlz
Rochester Institute of Technology
National Technical Institute for the Deaf
Lyndon Baines Johnson Building
52 Lomb Memorial Drive
Rochester, New York 14623-5604

585-475-7695 (voice)
585-286-4555 (videophone)
585-448-9651 (text/FaceTime)

You can also contact us by email at Techgirlz@ntid.rit.edu