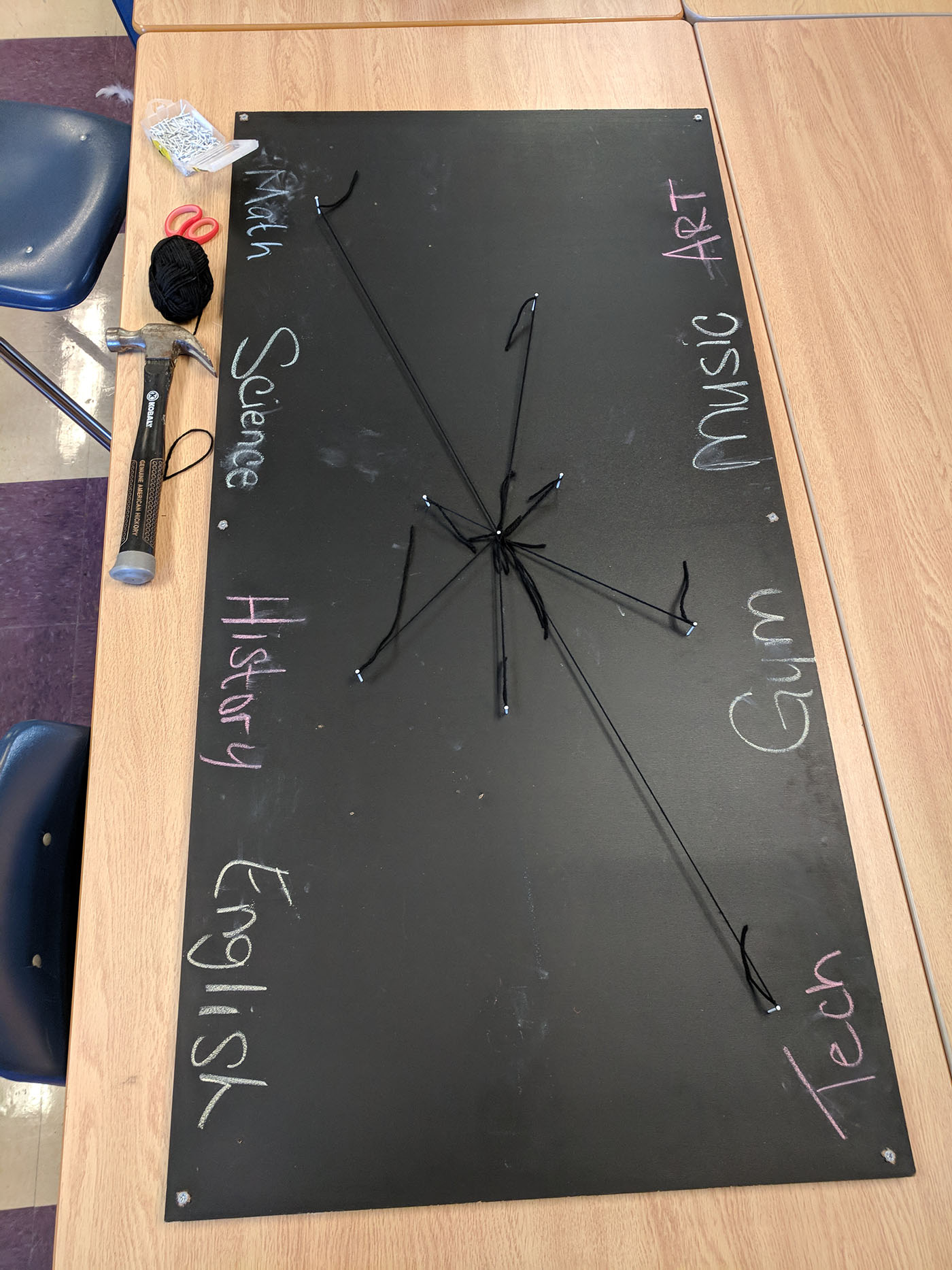 14 people have added this exhibit
Physical Data Makers
Exhibit Code: GOR-1325
Zone: Recreation Zone
Location: Gordon Field House and Activities Center (GOR/024) - Main Floor
Time: All Day
Appropriate for all ages? See age restrictions below:
Age Details: All ages.
Description:
The K-12 department will be using hand tools to create objects that represent data centered around Imagine RIT. Data points that we'll be collecting include: * Total years attending Imagine RIT - Using drills in large backlit chalkboards. Blocking it out by 1st year attending, 2nd - 5th year attending, 6th - 9th year attending, and 10th - 12th year attending * Where do you live - Giant wooden circle with smaller circles inside. People would use hammer and nails to mark where they live. Options will be RIT, Monroe County, Finger Lakes Region, NYS, US, and International * Decade Born - Wooden 1" thick blocks at various heights to represent what decade they were born in. E.g. 3" if born in 2010s, 4" if born in 2000s, 5" if born in 1990s, ect. * Favorite Zone - Giant map of Imagine RIT where attendees can use a staple gun (open to other tools) to represent their favorite areas at Imagine RIT.
Exhibitors:
Dan Schneiderman, Donna Burnette
You may also like