K-12 University Center nominated for national award through the Secretary of Defense
Secretary of Defense Employer Support Freedom Award is the highest recognition given by the U.S. government to employers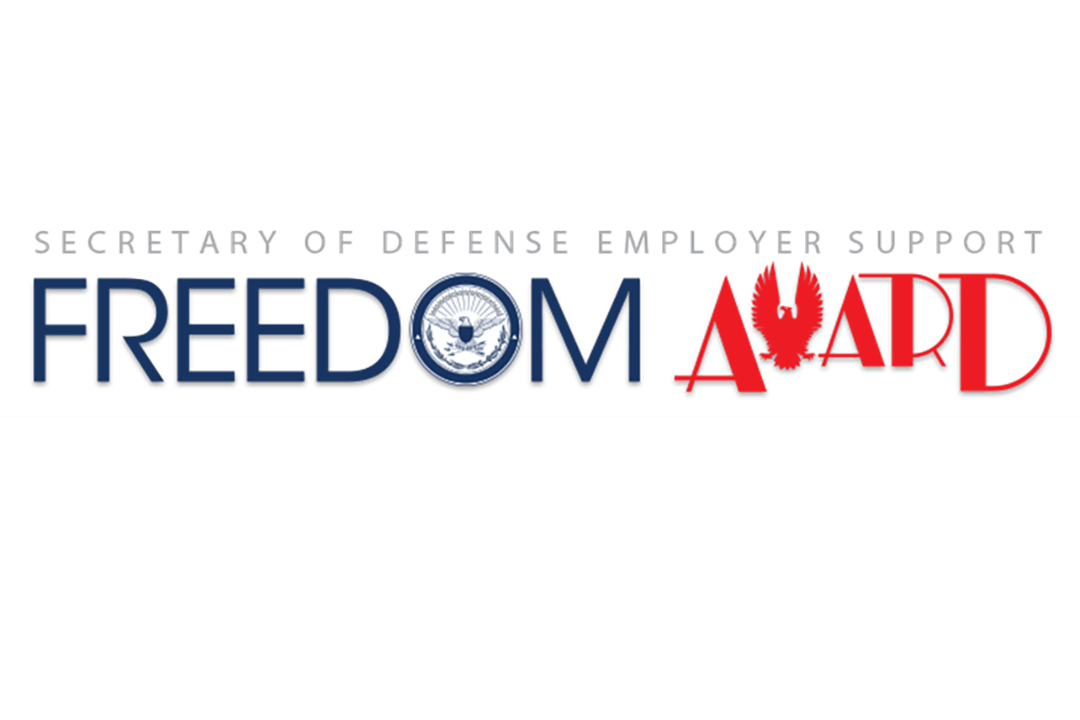 The K-12 University Center at Rochester Institute of Technology was nominated for the 2023 Secretary of Defense Employer Support Freedom Award for supporting members of the armed forces who serve or who have served in the guard or reserve. The center has one professional staff member enlisted in the U.S. Navy.
"The support is an extension of how our team works," Executive Director Donna Burnette said. "We interact with a lot of people (and) a lot of people of all different backgrounds, identities and circumstances, and we aim to create authentic relationships with them all."
Burnette added that to continue with the center's mission to foster individual values of its team and partners, mindfulness of the principles of others is a priority. This is in addition to working with resources the center has access to in supporting individuals of reaching their goals.
"Fundamentally, we believe in people," she said. "We don't work around differences; we embrace them as that's what makes each individual even more of an asset."
To add to the K-12 center's connection with the military, its work with Army Laboratories and Research Centers through the Army Educational Outreach Program consortium has enhanced an even better understanding of the ways in which people serve the country through the Department of Defense and military – including, but not limited to civilian employees, contractors, enlisted, reservists, veterans and members of military-connected families.
"I think that getting to know people in the military community has enabled us to move beyond preconceived notions and to better understand how supporting folks in the military community – helping navigate education and career pathways – very much maps to the work we already do," Burnette said. "The K-12 team has answered a call to service and I think that shapes everything we do."
The K-12 center creates and facilitates youth activities and events on campus in non-traditional admissions opportunities by connecting the community to the university through interactive STEM initiatives in science, technology, engineering and math. It is also home to the AEOP apprenticeships and fellowships program that brings real-world innovation and research experiences to high school through postdoctoral individuals in U.S. Army-funded centers and laboratories across the country.
According to the award website, it is the highest recognition given by the U.S. government to employers, and was created to "publicly recognize employers who provide exceptional support to their guard and reserve employees."
To learn more about the award, visit this link: Freedom Award. Employee finalists will be named at a later date. You may also learn more about the Employer Support for the Guard and Reserve program on this link: ESGR. ESGR oversees several federally instituted awards such as the Freedom Award.
Topics