Liberty Partnerships Program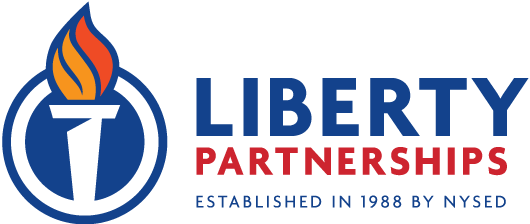 RIT K-12 facilitates the RIT Liberty Partnerships Program (LPP) in collaboration with Greece Olympia High School and the Rochester City School District supporting more than 300 youth in middle and high school each year.
Funded by the New York State Education Department (NYSED), RIT LPP is part of the state's strategy to maximize the successful transition of middle and high school students, who are at risk of dropping out of school, into graduates who are fully prepared for the rigors of higher education and the competitive demands of the workplace. 
 Program Overview
Upon referral and acceptance into LPP, students receive services that align with their social and emotional needs and the associated risk of dropping out of school.  RIT LPP offers a variety of services aimed at improving high school graduation rates and preparing students for postsecondary education or workforce entry. Services include individual case management, college/career preparedness programs, mentorship, experiential learning, civic engagement, summer program, leadership development, family support services, and Personal Learning Plans. 
 More Information
For more information on the RIT LPP program, please contact Director, Bridgette Jones-Waters at brjk12@rit.edu. 
Link for information on LPP programs across New York State and to view impact reports.